Found: A Letter to the Future From 1995
The walls of a suburban house contained a secret missive.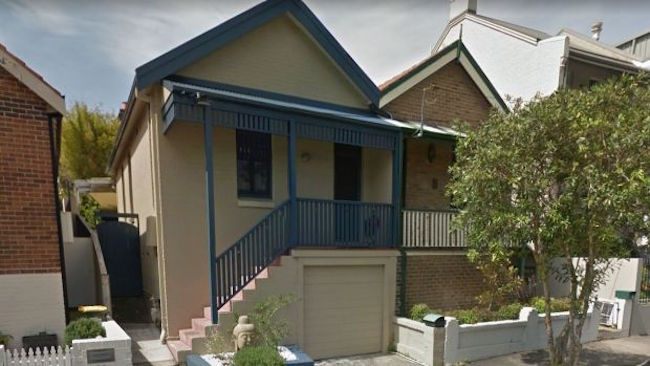 In 1995, 39-year-old Greg Wilkinson was renovating his home in a suburb of Sydney, Australia, and decided to leave a letter in the wall of the last room he worked on. He had spent some time renovating homes in London, where he usually found old newspapers beneath the flooring. He had found it fascinating to have that glimpse from the past, and he wanted to give whoever eventually tore down the wall the same pleasure. He began the letter, "Hello, whoever you are."
That "whoever" turned out to be Sasha Ilic, a tradesman who was renovating the kitchen of the same house, 22 years later.
He wasn't sure it was real, the Sydney Morning Herald reports, until he saw the photo Wilkinson had included of himself and his wife, Rosyln.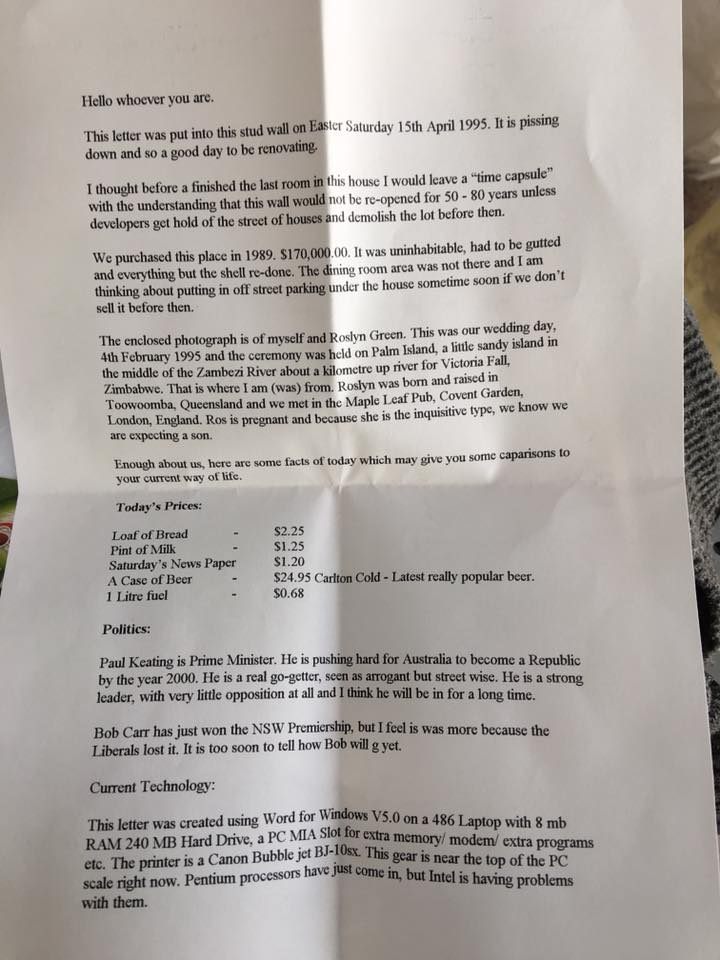 He and Roslyn had bought the house in 1989, Wilkinson wrote, when it was uninhabitable. They had gut-renovated the place, and now it was almost finished. Roslyn was pregnant with their first child. The couple had met in a pub in England.
In his letter, Wilkinson painted a picture of life in 1995. "The big deal at the moment is the Internet," he wrote. "Every man and his dog wants to 'surf' the Internet. Please tell me this expression has now died." At the time, AIDS was one of the biggest issues of the day, and Rupert Murdoch was making a big play to transform Australian rugby. Wilkinson also made some predictions. Families would go back to having one income, he thought; China would democratize and become a major economic player.
On one prediction, though, he was dead wrong. "Ros reckons you will be reading this in the year 2020. I built the wall, and I reckon closer to 2060," he wrote.
Ros, who died from breast cancer in 1997, was correct.