All
Mexico
Mexico City
The Atlas Obscura Guide To
Mexico City
172 Cool, Hidden, and Unusual Things to Do in Mexico City, Mexico
Updated October 25, 2023
Unusual Attractions in Mexico City
Cool Places to Eat & Drink in Mexico City
In partnership with KAYAK
Plan Your Trip
In partnership with GetYourGuide
Unforgettable Experiences Nearby
Atlas Obscura Trips
Tasting Oaxaca: Culinary Delights & Cultural Insights
A Culinary and Cultural Journey Through Oaxaca.
Learn More
Atlas Obscura Itineraries
Mexico City's Centro Histórico
Anchored by the Zócalo plaza and the architectural splendor of the Palacio de Bellas Artes, Mexico City's historic center rightfully draws scores of visitors from around the world. If you look, smell, and taste carefully, you'll also find a universe of culinary offerings that tells stories of immigration, adaptation, and imagination. With the help of Culinary Backstreets, we assembled a primer on eating and drinking your way through the district.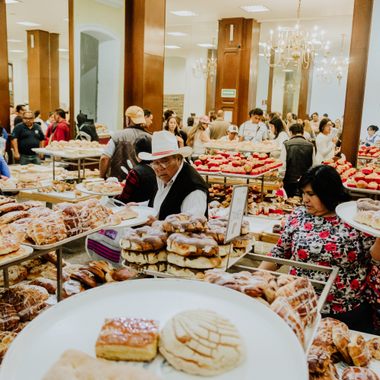 Explore Mexico City, Mexico
Recent Mexico City Activity
Stories About Mexico City
See Fewer Ads
Become an Atlas Obscura member and experience far fewer ads and no pop-ups.
Learn More