How Mexico City Crowdsourced a Map of Its Riotous Informal Bus System
The fourth episode of TED's Far Flung podcast looks at the power of collective creativity.
Each day, at least under normal circumstances, residents of Mexico City take 17 million rides in peseros—a fleet of green-and-white vans or microbuses that are part of the city's informal transportation system. The peseros—30,000 strong—are a world of their own. They can be crowded. Some blast music. They serve areas of the city underserved by other forms of public transportation. They serve more riders than all the city's forms of public transportation. But there's one major problem. There was no map whatsoever.
"The only way of actually figuring out how to get from one point to another might be asking five people and then averaging out the answers," says journalist, visual artist, and documentary filmmaker Gabriella Gomez-Mont. Unlike most pesero-riders, Gomez-Mont actually had an opportunity to do something about it. In 2013, she became Chief Creative Officer of the Laboratory for the City—a creative think tank within the government tasked with finding creative solutions to the city's problems. (There are a lot of those; it is, after all one of the biggest cities in the world.) Her team of 20 came from many disciplines. Urban geographers, political scientists, social scientists, data experts, and more, working hand in hand with artists, designers, filmmakers, historians, philosophers, writers, and activists. To Gomez-Mont, this cross-disciplinary approach would be the key to unlocking the innovative solutions to a host of problems—including the unmapped bus routes.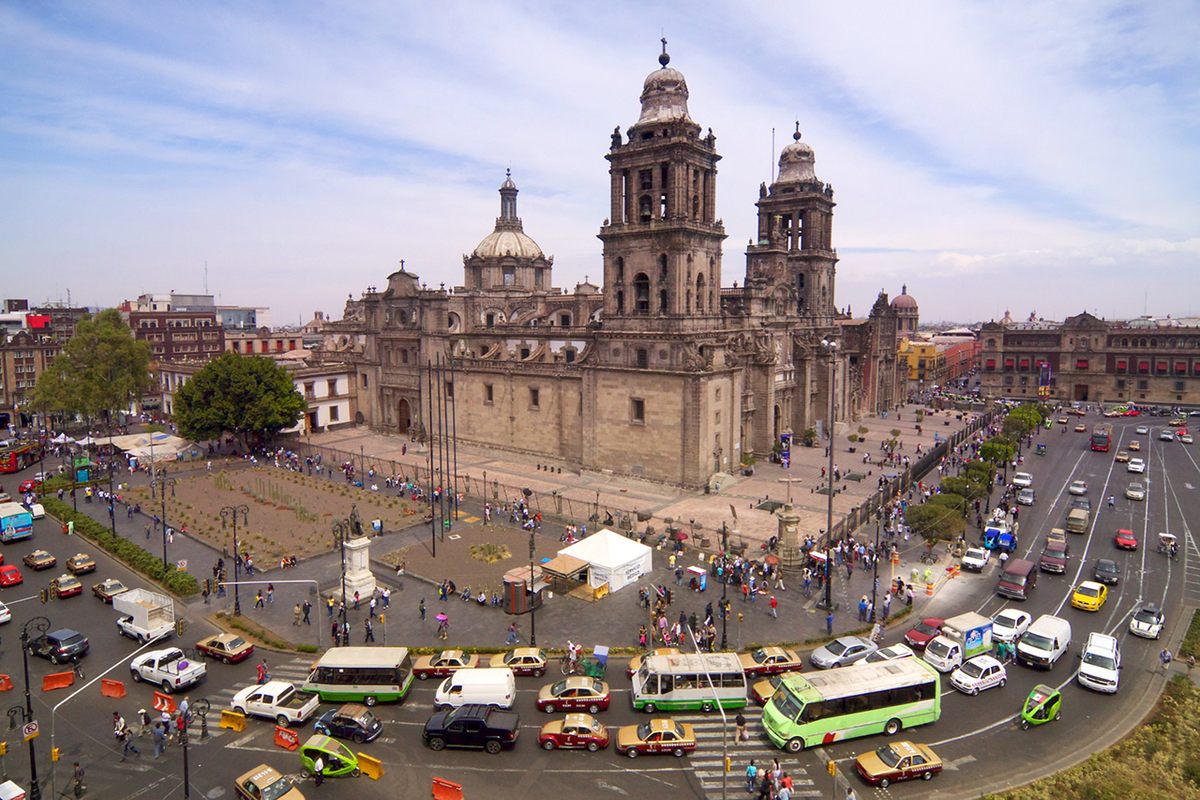 To create a centralized microbus map and timetable by traditional means would have taken years and a lot of money, and would never have stayed current as the unregulated pesero world continued to evolve to meet people's needs (and make money). So the lab had an idea. "The superpower of Mexico City is its community," says Gomez-Mont. "We put out a call to Mexico City citizens and said, 'Help us map this.'" The lab came up with an app, Mapatón, and turned it into a citywide, real-world game. Every time riders mapped a route from point A to point B they earned points. The longer the route, the more points, which could be exchanged for rewards, such as cash and electronics. In just a few weeks, 4,000 public transport users—the tiniest fraction of the overall ridership—covered 30,000 miles, and gave the government valuable information on the bus routes, length of journeys, passage frequency, duration, and fares.
Alas, the Laboratory for the City and Mapatón didn't survive the most recent change in local government, but it did leave a legacy. Mexico City's big new crowdsourced project—ongoing, but developed by the Laboratory before it was dissolved—is the creation of a new city constitution that identifies and addresses the biggest needs in the community, from protecting the rights of members of the LGBTQIA community, to guaranteeing a minimum amount of green space per resident. For Gomez-Mont, these projects share a common thread of uniting citizens and government. "You actually have to be able to paint a vision that people want to be part of," she says.

To learn more about the power of collective creativity in Mexico city—and meet one citizen who protects his fellow citizens from traffic by donning a mask and cape—listen to Far Flung with Saleem Reshamwala (formally called Pindrop), a podcast produced by TED that travels around the world in search of surprising and imaginative ideas. You can find it on Apple Podcasts, Spotify, or wherever you listen to podcasts.