What We'll Do
This course has already started! However, you can still join if you'd like to (and we hope you will!). Students enrolling after the course start date and time will have access to a recording of the first session (which will be emailed to participants within 72 hours) as well as the option to attend remaining sessions live. Please select the "Join Late" ticket type to enroll after the course has begun.
In this 3-part lecture series, trace the history and future of aromatics, examining the connections between scent and culture.
Course Description
From the role of incense in worship to today's global perfume trade, the intentional combination of aromatics has been used as a tool for communication and commerce since some of the earliest moments of recorded human history. In this course led by Saskia Wilson-Brown, we'll trace the relationship between scent and culture through the past, present, and future. We'll start at the beginning, looking at archeological evidence of scent production from societies ranging from Mesopotamia to Greece, and from Rome to the Islamic Golden Age. We'll then pivot to the rise of the modern perfume industry, shifting our lens to Europe to explore how scent was used at Versailles and in the context of the French Revolution, as well as how social shift created the opportunity for new technologies and innovation in the field. We'll take a look at an old perfume formula and examine how scientific innovation paved the way for the perfume industry as we know it today, touching on contemporary regulation structures, intellectual property, and language. Finally, we'll turn to the future of perfumery in a new era of democratization, looking at current movements within the field; the adoption of technology like VR, AR and AI; how new molecules create new creative opportunities; and contemporary practices from micro-niche to olfactory art. By drawing connections across time and space, we'll cultivate a deep appreciation for the impact that perfumery has had on perceptions of beauty, health, religious beliefs, commerce, identity, and so much more.
Syllabus At A Glance
This course includes three total sessions, each lasting 1.25 hours on three consecutive Monday beginning November 14.
Session 1 (Monday, 11/14, 9–10:15 PM ET)| Ancient Aromatics: Scent in early Christianity, the Arab Golden Age, and beyond
Session 2 (Monday, 11/21, 9–10:15 PM ET)| Modern Times: The European Middle Ages, the French Revolution, and the technology that scaled scent 
Session 3 (Monday, 11/28, 9–10:15 PM ET)| Now, New, Next: The present-day industry, subversive ideas in scent, and considering the future
Pricing Options
This course is available at three ticket prices. This tiered pricing model is designed to increase access for a wider range of students as well as to support our instructors. In addition to tiered tickets, we offer a limited number of no-pay spots for students who would not otherwise be able to take this course. No-pay spots are selected via a randomized drawing two weeks before each section begins. For more information and to apply for a no-pay spot, please click here. To learn more about our pricing model and randomized selection process for no-pay spots, please visit our FAQ page.
Course Materials
During each session, we'll smell and briefly discuss four aromatic materials relating to historic, modern and contemporary perfumery, including some of the first so-called synthetics. These materials are highly recommended for the full enjoyment of the class, and can be purchased separately here.
Between Sessions
Outside of class, students will be encouraged to complete brief exercises that will help to train the nose, hone their capacity to talk about smell, and reflect on their personal connections to different scents and fragrances.
Community Guidelines for Students
Please take a moment to review our community guidelines for students, which aim to share our classroom ethos and help set the stage for the best possible learning experience.
Atlas Obscura Online Courses
Atlas Obscura Courses offer opportunities for participants to emerge with new skills, knowledge, connections, and perspectives through multi-session classes designed and taught by expert instructors. To learn more about our current course offerings, please visit www.atlasobscura.com/online-courses. For answers to commonly asked questions, check out our FAQ page here.
Founded in 2009, Atlas Obscura created the definitive community-driven guide to incredible places across the planet and is now an award-winning company that shares the world's hidden wonders in person and online.
Where We'll Be
Once registered, you'll receive a confirmation email from Eventbrite that will provide access to each class meeting. Please save the confirmation email as you'll use it to access all sessions of your course via Zoom.
About Your Instructor
Saskia Wilson-Brown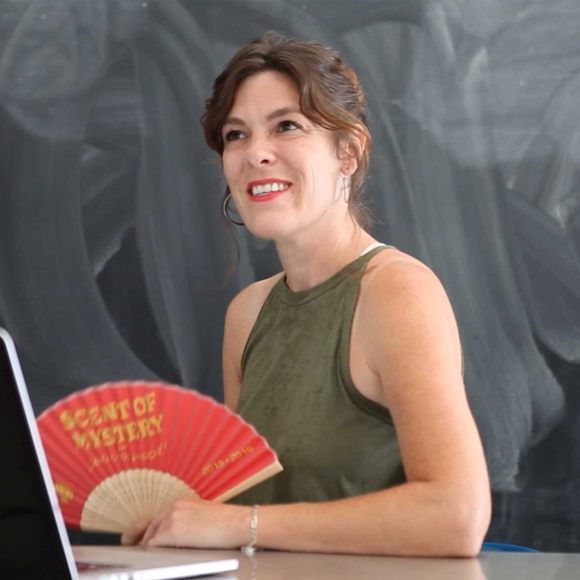 Saskia Wilson-Brown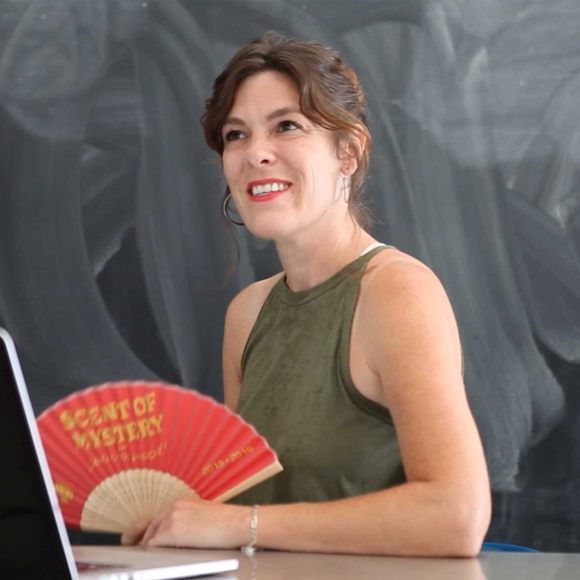 After receiving an MA in fine art from Central Saint Martins, Saskia Wilson-Brown co-directed the Silver Lake Film Festival and ran international filmmaker outreach at Al Gore's Current TV while producing initiatives around new models in the arts. In 2012, her interest in multivalent practices led her to create The Institute for Art and Olfaction (IAO), a non-profit devoted to access and experimentation in the field of perfumery. Through the IAO, she has launched projects with institutions such as Pulitzer Foundation, Getty Institute, Hammer Museum, Wallace Collection, New Mexico Highlands University, and many more. In 2013, she launched the Art and Olfaction Awards, an international awards mechanism for independent perfumers, and in 2018 she launched Open Sourcing Smell Culture, an initiative devoted to open source principles in perfumery. She recently served as a visiting lecturer at the Royal College of Art in London, and is currently producing a new radio show called Perfume on the Radio, finishing a documentary about ownership and historic reconstruction in the field of perfumery while pursuing a PhD about the historic and contemporary relationship between perfume, access and power. 
What Else You Should Know
This lecture series is designed so students can participate live or watch a recording of each session, after it airs, at a time that is convenient for them. Sessions will take place live over Zoom, with dedicated Q&A segments for students to ask questions via video or chat. Within 72 hours after each session meets, students will receive access to a recording of the live session, which they can watch for up to two weeks after the course concludes.
Instructors may use Google Classroom to communicate with students outside of class. While students aren't required to use Google Classroom, instructors may use this platform to post resources, discussion questions, or assignments. This platform also offers a space for students to connect with one another about course material between sessions.
We provide closed captioning for all of our courses and can share transcripts upon request. Please reach out to us at experiences@atlasobscura.com if you have any questions, requests, or accessibility needs.