All
United States
Connecticut
The Atlas Obscura Guide To
Connecticut
155 Cool, Hidden, and Unusual Things to Do in Connecticut
Updated August 24, 2023
Cities
Unusual Attractions in Connecticut
Cool Places to Eat & Drink in Connecticut
In partnership with KAYAK
Plan Your Trip
In partnership with GetYourGuide
Unforgettable Experiences Nearby
Atlas Obscura Itineraries
6 Unusual Eats Curiously Cooked Up in Connecticut
For superb pizza, most people look to New York. Excellent burgers are available in every one of the 50 states. But where can you find hamburger recipes caught in the early 20th-century, cooked in steamers or served on toast with absolutely no ketchup allowed? Or, for that matter, fancy cheese made by trailblazing nuns who launched their dairying business at a time when Velveeta was still the norm? Connecticut may be an odd place to designate as a culinary cradle, but the state contains everything from the last of a generation of feminist vegetarian restaurants to what the Library of Congress dubs the very first place to have served up a hamburger. Unique culinary institutions cropped up in every corner of the state. Some have survived, while others have fallen by the wayside (R.I.P. to the Frisbie Pie Company). Here are six remarkable gastronomic institutions in a place that has proved to be fertile ground for unusual eats.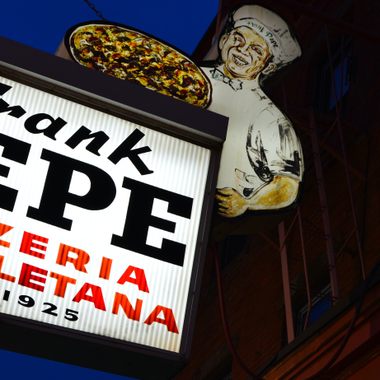 Explore Connecticut
Recent Connecticut Activity
Stories About Connecticut
See Fewer Ads
Become an Atlas Obscura member and experience far fewer ads and no pop-ups.
Learn More