Walk Through the Halls of Scotland's Lords of the Isles (Virtually)
A digital reconstruction revives a medieval seat of power.
Some historical sites have been fully restored and renovated, while others are little more than foundations, sparks for the imagination. But it can be a challenge to picture a grand structure when all you see is a somewhat organized pile of stones that used to be a home or a shop or a castle. Now visitors to Finlaggan, the former seat of power for the Lords of the Isles, rulers of Hebrides and parts of mainland Scotland from the 13th to 15th centuries, will have more to see. Modern tech has given the historical imagination a boost.
Today the site of Finlaggan includes a few standing walls and a scatter of what were once building materials. Archaeological discoveries at the site made by the Finlaggan Archaeological Project have provided enough information for the University of St. Andrews's Open Virtual Worlds Team and Smarthistory to digitally recreate medieval Finlaggan. Visitors can now enter the virtual model and travel through the great hall, where the council held inaugurations and feasts, and other structures. Can't make it to the islands of Eilean Mor and Eilean na Comhairle, or the surrounding loch, where the Lords of the Isles once ruled? No worries, the entire experience can be viewed through a virtual reality app or online videos.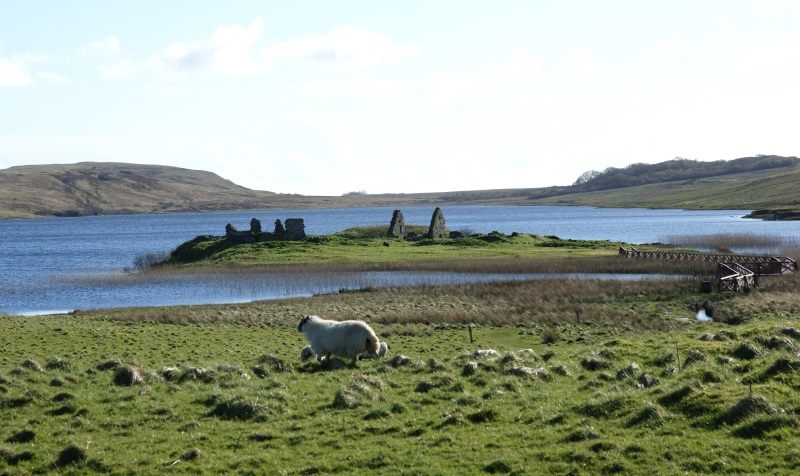 "Finlaggan was an amazing place to recreate digitally," says Bess Rhodes, a researcher from the University of St. Andrews, via press release. "Even today the islands of Eilean Mor and Eilean na Comhairle are beautiful places, and in the Middle Ages they were the site of a remarkable complex of buildings which blended local traditions with wider European trends."
The Lords of the Isles were said to be descendants of Somerled, a 12th-century prince. The lordship there traditionally belonged to members of Clan Donald. Despite the remote location, 126 miles from Scotland, the lords wielded tremendous influence. When a new lord was chosen, the Bishop of Argyle and several other priests would attend the ceremony, along with the heads of various clans. After the coronation, a giant feast went on for seven days.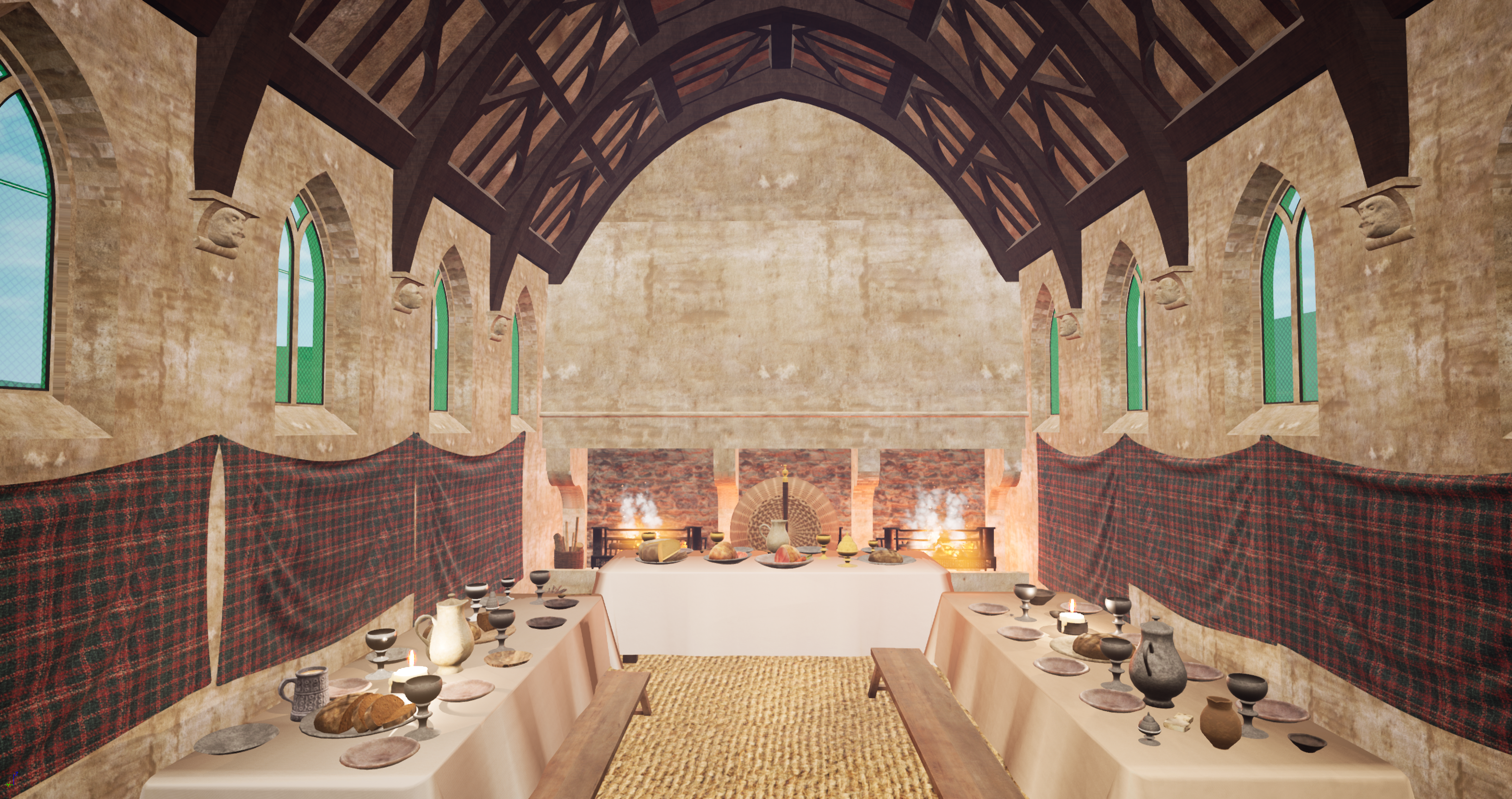 When the Stewarts rose to power in 1371, they sought to curtail this influence—James IV, in particular, who in 1490 ordered a good sacking of Finlaggan. The Lords of the Isles were so confident in their power and natural defenses that Finlaggan lacked any other fortifications. James's army destroyed just about everything, reducing the settlement to rubble and ruins, and left it almost entirely out of historical memory.
Archaeological excavations have brought some of that memory back. The hope of those involved with the virtual walkthrough is that it will help viewers understand the importance of Finlaggan and the Lords of the Isles for Scottish heritage and culture. Says Ray Lafferty, secretary of the Finlaggan Trust, in a statement: "With this virtual reality reconstruction, we hope to give some sense of the site at the zenith of its power."