Iowa's 'Denmark on the Prairie' Creates Hygge Away From Home
The tiny town has imported a 19th-century windmill and starred in two Danish TV shows.
A few months ago, in the lobby of a Midwestern hotel, a clerk asked a visitor an oddly specific question: "You from Denmark?" It seemed like a strange thing to hear in Elk Horn, Iowa, which sits 80 miles west of Des Moines and has a population of around 650.
But this is not your typical rural American community. In Elk Horn, Danish flags line Main Street and sandwiches are served open-faced. There's a 19th-century Danish windmill towering over the modest downtown. The windmill was shipped in pieces from Nørre Snede, Denmark, and reassembled in 1976 by over 300 volunteers, at a cost of nearly $100,000.
"It was a way to honor our Danish heritage, and keep a small town from dying," says Lisa Steen Riggs, who has been managing the windmill and its adjacent gift shop for over four decades. Before that, she says, "We knew we were very Danish but we weren't really selling it."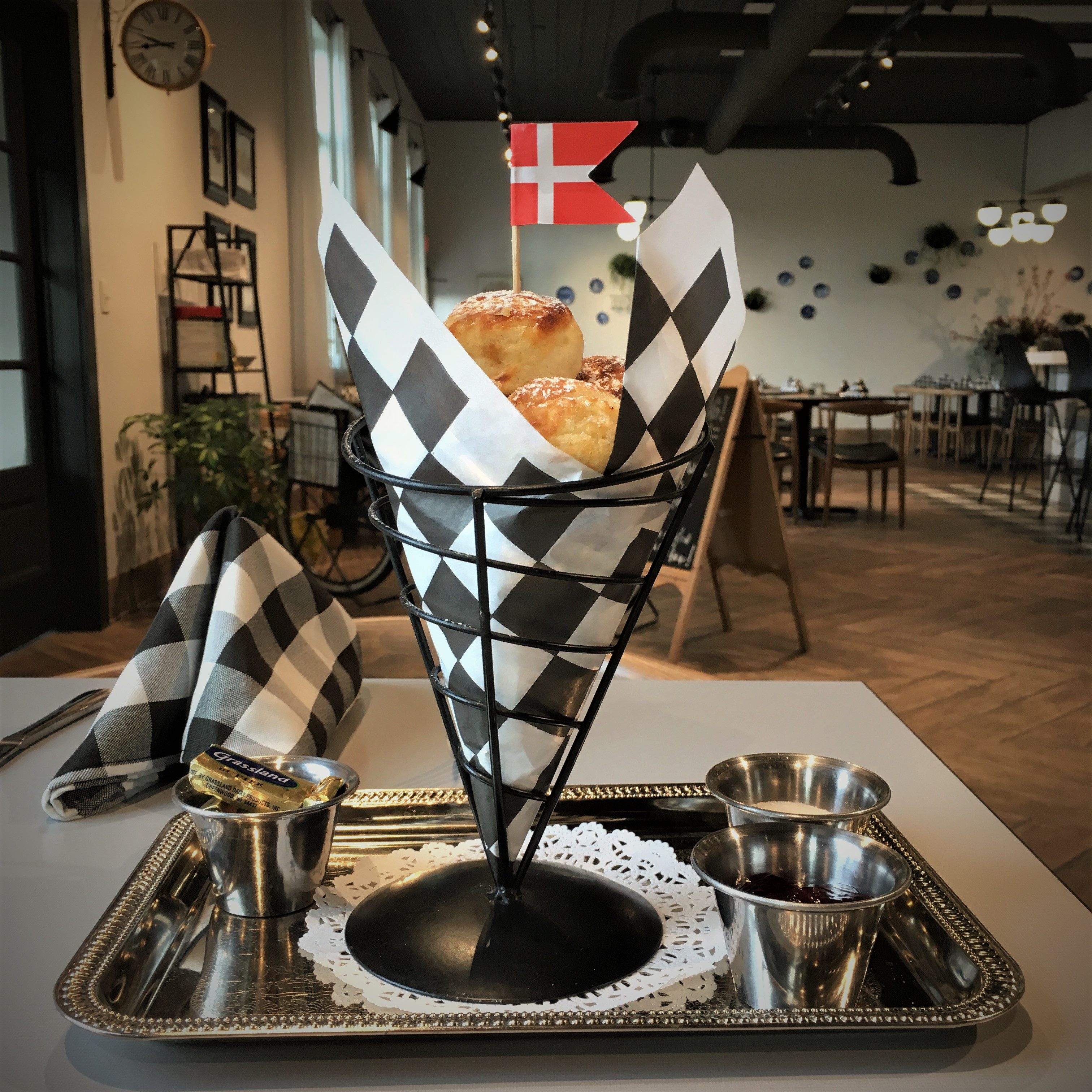 Elk Horn is indeed very Danish: Forty-three percent of residents claim Danish heritage. The state of Iowa was named after the Ioway, one of many Native American peoples who inhabited the land for generations; in the early-19th century, white settlers seized the land through dubious treaties and forced removals. Danes came to Iowa during a subsequent wave of migration, starting in the second half of the 19th century.
In modern-day Elk Horn, many traditions handed down by Danish immigrant ancestors have been preserved due to the community's rural nature. "We're not trying to be Danish, we are Danish," Riggs says. "It's the way we were raised. We eat Danish open faced sandwiches: one piece of bread smeared with butter, meat and condiments on top. It's kind of a work of art. I grew up thinking everyone ate that way."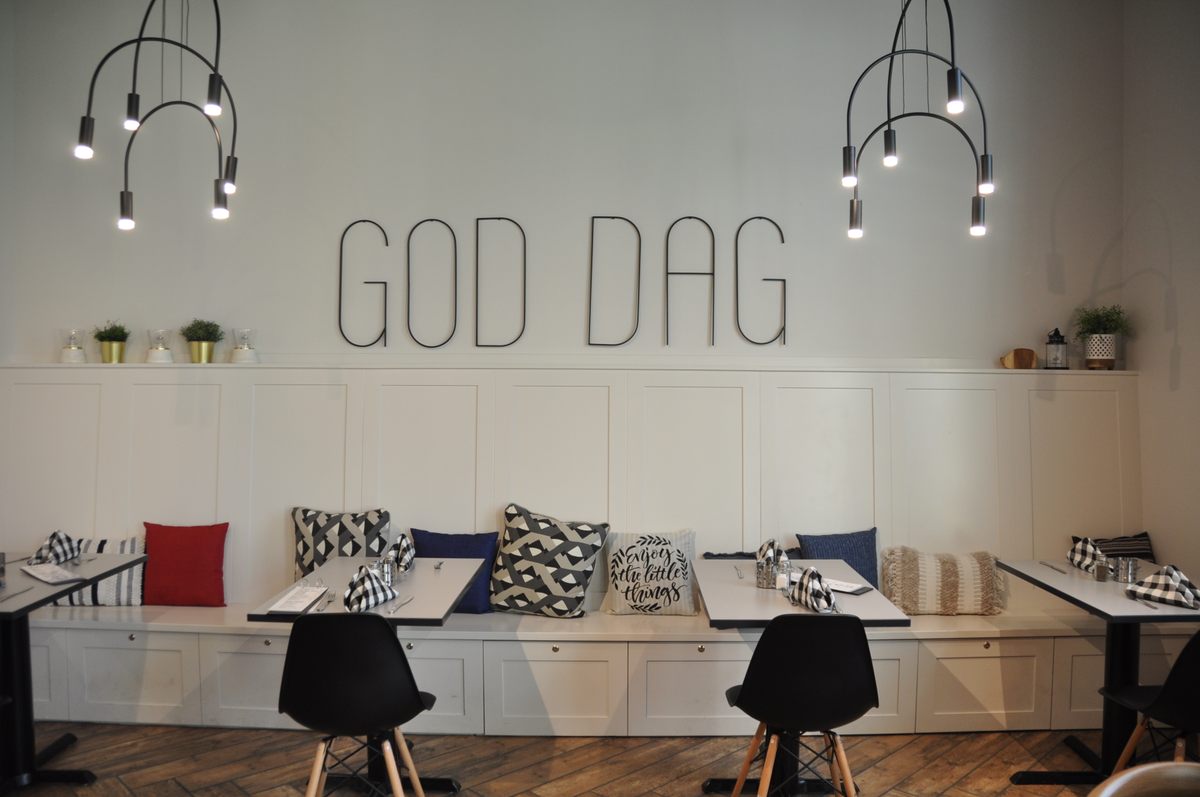 "My kids love the hygge thing," adds Elk Horn resident Jana Simonsen Boettger, referring to the Danish concept of cozy contentment that has become an international trend. Her casual conversation is dotted with Danish words. "We make frikadeller and aebleskiver"—Danish meatballs and pancake balls, respectively—"and try to cook traditional pork roast and potatoes at Christmas." The culinary traditions also extend to a drink that keeps Danes warm in the Arctic: "We do the aquavit and skål and all that business—we have fun with it."
Karma Sorensen, another Elk Horn resident, grew up with the same cultural heritage. "My kids are well-versed in Danish traditions," she says. "They've been handed on by our parents, so we hand them on to our kids and grandchildren."
In addition to cooking Danish specialties and displaying Nordic decor in their homes, the community celebrates Tivoli Fest every year over Memorial Day weekend. Named after a Copenhagen amusement park, the event includes folk dancing, Viking reenactments, and an aebleskiver eating contest. Another popular local festival is Julefest, which commemorates the Christmas season with glögg mulled wine, Danish food, and trees decorated with traditional ornaments.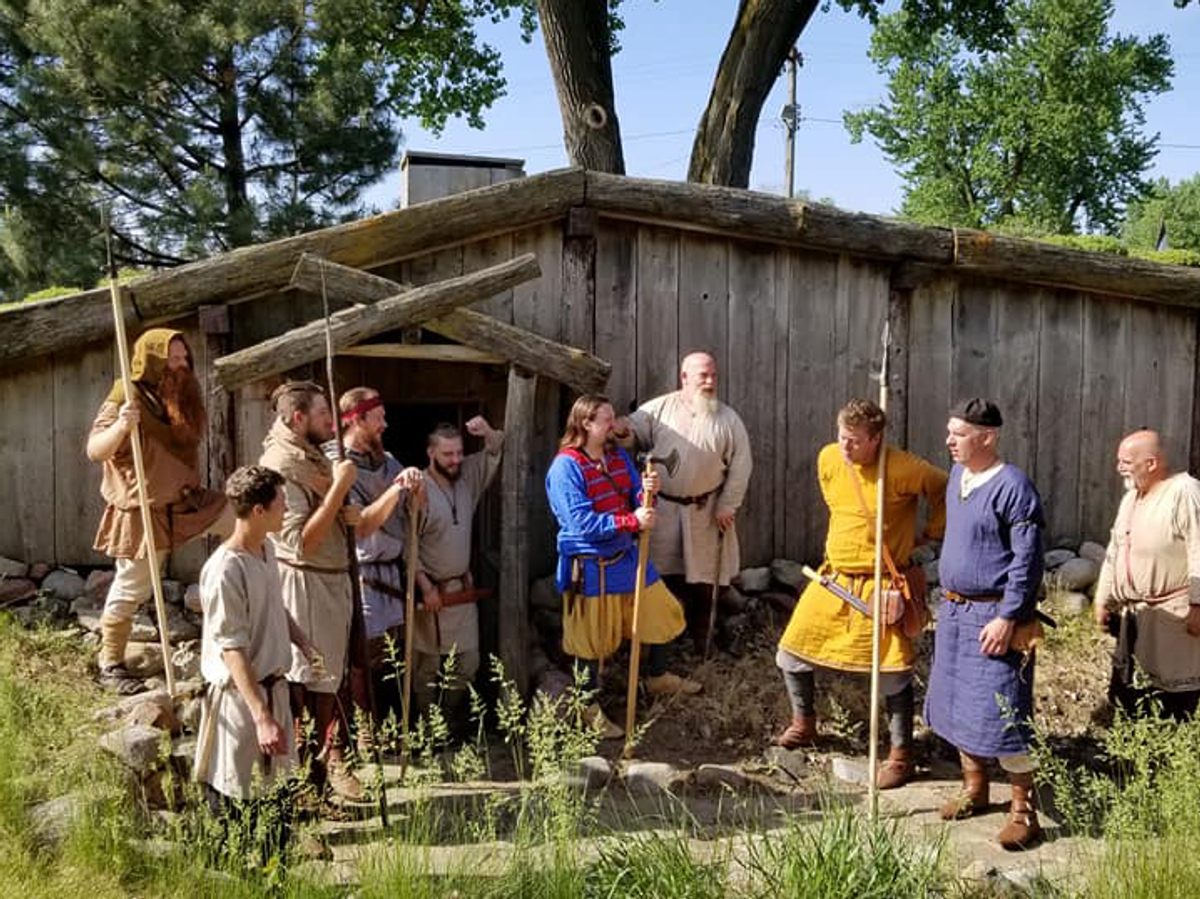 Elk Horn is also the home of the Museum of Danish America, which draws in visitors with sleek exhibits about Danish-American history and contemporary Danish culture, as well as a genealogy center. The Danish Table restaurant serves up herring with rye bread, flights of open-faced sandwiches, and homemade sausages. At the Norse Horse Tavern, the cuisine is American, but there's Danish beer on tap.
In 2013, Elk Horn's commitment to Danishness inspired a Danish television documentary, Denmark on the Prairie. Its success led to a 2014 sequel, two episodes of the Danish cooking show Spise med Price, and a small but steady stream of Danish tourists.
Riggs estimates that 1,500 Danes per year seek out the rural Danish enclave—which is more than twice the number of people who live there. "Because of the two documentaries, visitors started coming in droves," says Riggs. The visits began just three days after the first documentary aired on Danish television. "A guy came on a bus, had them drop him off at the Elk Horn exit, and hitchhiked here off the interstate. He stayed for six weeks!"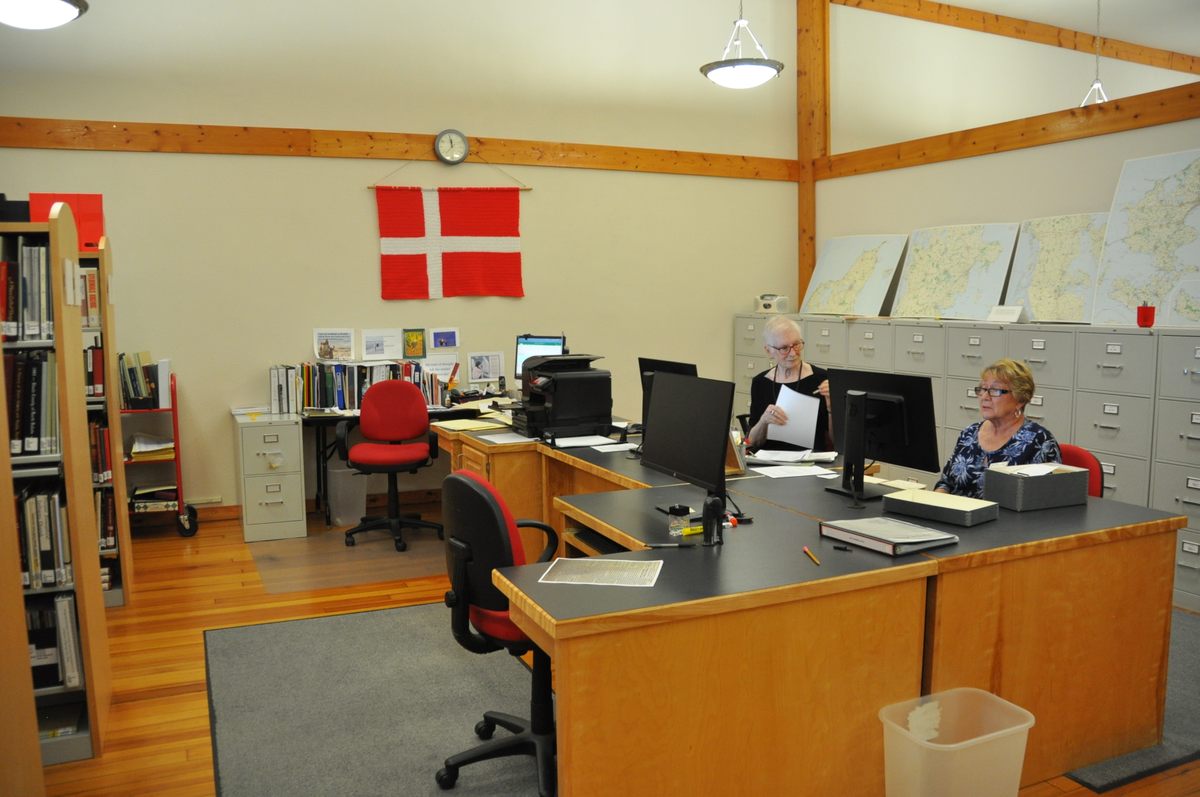 "Denmark has found us to be very amusing," Riggs goes on. "They thought it was weird a little town in America would be eating open-faced sandwiches, eating frikadeller, that we folk danced at our festival. That's fine, we can laugh at ourselves." The windmill's gift shop is stocked with familiar Danish products like salted black licorice.
Of course, Elk Horn takes some creative license. Its version of aebleskiver, a dessert item, is served with a spiced sausage called medisterpølse. (This is a little like serving Christmas cookies with barbequed ribs.) "We've probably gotten 1,000 emails, saying no, you don't serve medisterpølse with aebleskiver," says Riggs. "But that's something that evolved with Danish-Americans. That's how we are—something that's evolved."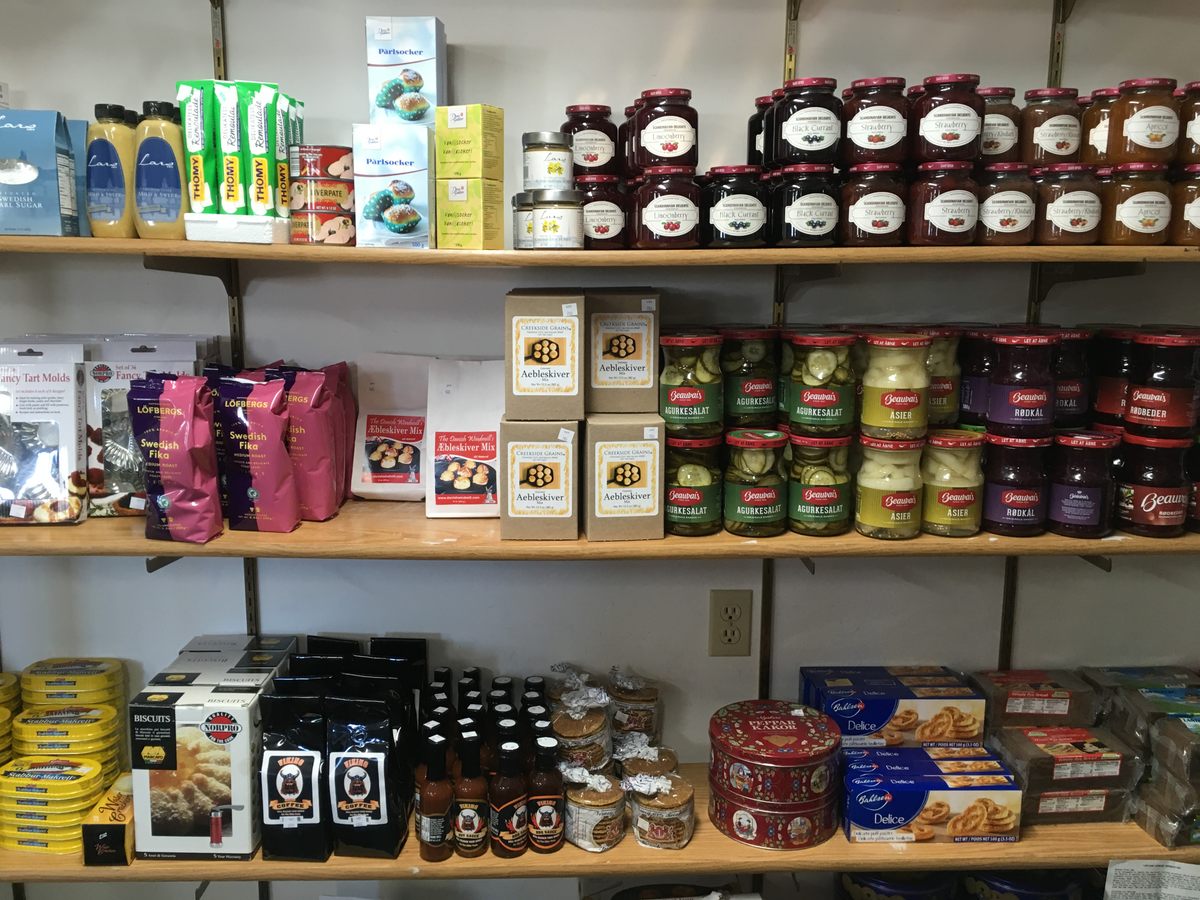 Perhaps most of all, the Danes come to meet Mayor Stan Jens, the bearded, Harley-riding politician who is prominently featured in the documentaries and cooking shows. He takes immense pride in Elk Horn's Danish heritage, and his own affability shines through each scene, whether he's struggling to translate his Tivoli Fest speech into Danish or starring in the cooking show, making a Danish-style liver pâté that his own dog won't eat. "He's become a celebrity," says Riggs. "On his Facebook page, he'd say something and get 2,000 likes."
Jens is always willing to pose for a photo with visitors, and he's a bit bemused with his unique form of fame. "They just re-aired the Christmas cooking show this weekend, because I got a bunch more friend requests from Denmark and Snapchats with my picture on TV," Jens says. "It's so wild. I'm just about as average as anybody."
Tourism has undoubtedly been an economic boon to Elk Horn, whether it's in the form of visitors from Denmark or drivers on the interstate, who spot the sign for the Danish Windmill and take the next exit. Erik Norkjaer, who lives in Aulum, Denmark, has organized three group tours to this tiny Iowa community. "Elk Horn has managed to be more than a sleepy prairie town because of their Danishness," he says. "They are so proud of their heritage. For tourists it's neat to see the windmill and the museum, but the main attraction for me is the people and their history."
For the town's inhabitants, the attention has also yielded benefits that can't be measured with dollar signs. "There's been real outreach from some very nice people," says Jens. "Personally, I've developed cool relationships. I've met thousands of people and got about 200 recipes for liver pâté."
Riggs says that tourism has amplified the pride that the community already felt. "We treat people as guests, not as strangers," she says. "We don't just walk and keep going. We look you in the eye and smile."