Listen to the Strange and Wonderful Sound of One of Earth's Best Whistlers
"You can't really study or learn whistling, but it is kind of magical to see and hear."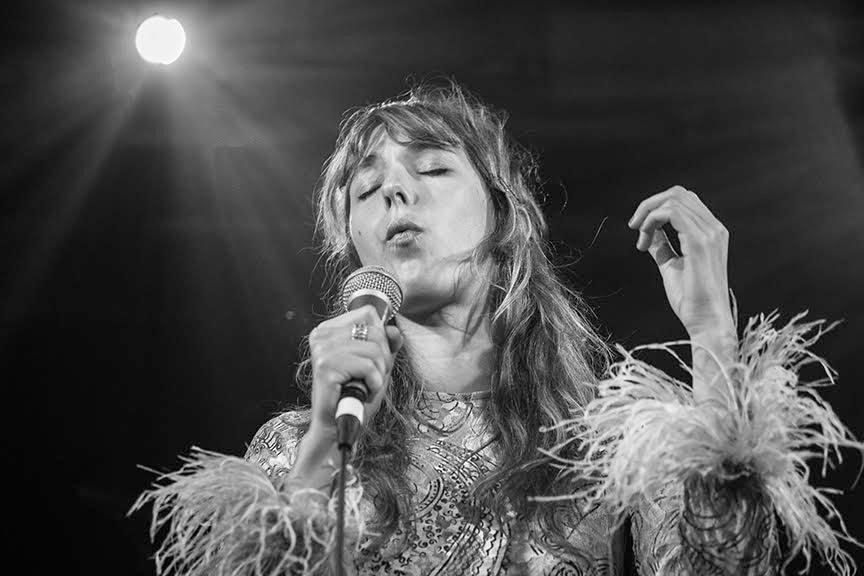 Sometimes, when Molly Lewis tries to explain her work as a whistler, she calls herself a human theremin. The tone and sound of whistling, she thinks, are similar to the unearthly vibrations of the early electronic instrument—a sound that people tend to recognize. "But whistling has a human quality, which I think is important," she says. "It's a mixture of natural and out of this world."
Usually, though, she explains herself by whistling. Most people can whistle, but before hearing a serious whistler practice their art, it can be hard to understand that a human whistle, like a human voice, can be a beautiful instrument.
Lewis is one of the few musicians in the world who raise whistling to an art. In Los Angeles, where she's based, she performs live, as a session musician and on film soundtracks, though she doesn't always like to call herself a professional whistler, since it makes something she loves seem like too much like a job. "People don't understand what I do, unless I say I do it professionally," she says. "But it's so much more." There's a quote she likes, from Fred Lowery, a whistler from the 1930s: "Whistling is a magical gift, and there's always a place in this world for magic."
"It's very apt," she says. "You can't really study or learn whistling, but it is kind of magical to see and hear." 
Lewis first realized there are virtuoso whistlers in the world after her parents introduced her to the 2005 film Pucker Up, which follows four whistlers through the competition of the International Whistlers Convention (IWC), and gave her an album by Steve "The Whistler" Herbst. She can't remember now if her parents gave her these gifts as a joke, or because she whistled so much even then, but her dad was serious enough about her talent that he'd promised to take her to the IWC, should she ever want to go. In 2012, they showed up in small-town Louisburg, North Carolina, where the IWC had been held since 1973.
Although at the time she might have called herself an "aspiring whistler," even on her way to the IWC, Lewis herself didn't quite take the pursuit seriously.  "The competition was a hilarious outing, more a chance to see this obscure world and take part of a real-life Christopher Guest movie experience," she says.
Serious whistlers are a small group, spread across the world, and for decades the IWC was their gathering point. Unlike other musicians, whistlers are rarely taught to develop their gift. Often, they have no idea that there are other people who love to whistle, or who whistle with such skill, until they stumble across the IWC. Every year, a few dozen people gathered in Louisburg, and over the course of three days each had the chance to take the stage at the high school where the competition was held. "You're watching everything from pretty bad whistling to world-class improvised jazz whistling," says Lewis. "It's diverse and strange."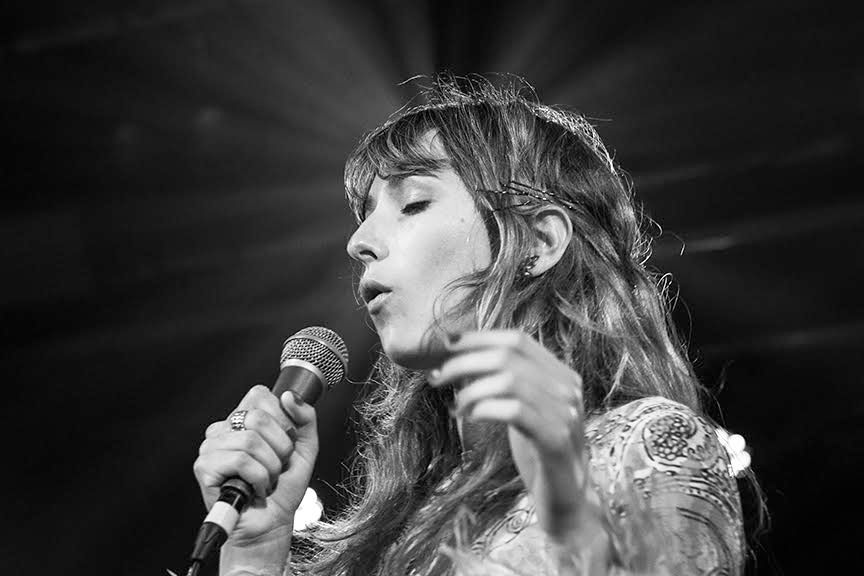 One of the most compelling features, for her, of the competition was being able to talk to other whistlers about whistling. There's no standard set of whistling exercises or a famous whistling curriculum. At the time it was helpful for her to hear even small tips. Make sure to drink water. Use chapstick. Before she went to the competition, she had emailed Geert Chatrou, the hero of Pucker Up, who won the 2004 competition, his first, and has since performed with orchestras all around the world. She wrote thinking that this big celebrity whistler, one of the most incredible whistlers she'd ever heard, wouldn't have time to answer. He wrote her back a couple hours later.
Besides passing on the advice about Chapstick, he tipped her off about popular songs: the Queen of the Night aria from Mozart's The Magic Flute, for instance, is a whistler go-to. She ended up performing Puccini's O mio babbino caro and Patsy Cline's Crazy. She didn't win an award that year, but she had whistled on stage. "It gave me confidence to try that again," she says. "It was the catalyst for doing other whistling things: I wasn't just someone who whistled—I was a competitive whistler."
Lewis moved back to Los Angeles, where she grew up, to work in film, but she also had the thought that she might be able to get work whistling on soundtracks. It was one of her dreams, and she knew there might be a need. Quentin Tarantino uses a lot of whistling; Ennio Morricone, too.
After she arrived, she started meeting more musicians and other people excited about harnessing her talent. She whistled in a studio for the first time. Word of the whistling musician spread, and soon she was getting more work whistling than ever before. In 2015, she won first place in the women's live band division at the Masters of Musical Whistling competition in Pasadena, California, which was created by Carole Anne Kaufman, the Whistling Diva, after the sponsor of the IWC announced that it would no longer support the competition. She describes the trophy she took home as "the gaudiest trophy" and a "great artifact."
These days, Lewis manages to maintain her sense of cheeky humor about whistling and the whistling world, while actually taking her own music more seriously. Recently, she performed on a film score, which required her to whistle like a little girl would, with a bit of hesitation, working to find the melody. She wants to start a monthly act with a pianist friend, and she even has a venue in mind, an old bar in North Hollywood with a stage and a dedication to live music. She's looking for grant money to visit the few places in the world that have languages based on whistling. Her plan is to document the whistled words and use those languages in her music.
"I never take whistling too seriously—I take it seriously enough to love it," she says. "It's the weird and the wonderful, and that's why I love it."
You can see Molly Lewis whistle in Los Angeles on Obscura Day—May 6, 2017—at Casa Larissa After Dark, when a "living, breathing cabinet of curiosities" will be opened up for a night of exploration and performance.