Is This an Australian Salt Lake or a 'Beating Heart Laid Bare'?
Iron-rich springs generate intense color in a stark landscape that, from above, might be mistaken for a crime scene.
Splatters of color, red as viscera and yellow as bile, stain an otherwise ghostly landscape. Salt formations resemble bones and body parts when seen from overhead, creating an unsettling piece of art that might be mistaken for a crime scene photo.
Photographer Timothy Moon, who captured this arresting image of Australia's Lake Tyrrell using a drone, compared the site to "a beating heart laid bare." The vivid colors in Moon's photograph, taken from about 250 feet above the lakebed, hint at a complex and dynamic geology beneath its salty crust.
"It's a great image because of its colors, patterns, and textures, but especially because it gives a perspective on active processes for how the landscape here functions," says Steve Hill, chief scientist at Australia Geoscience. "You can lose yourself in thoughts about the landscape the more you look at it."
Lake Tyrrell is a shallow depression in Victoria, about 200 miles northwest of the state capital Melbourne. It's bone-dry much of the year, but when it does fill with a few inches of water, usually in winter, reflections on its still surface attract tourists from around the world. Moon says he first visited the lake for those famous "skymirror" views, but then noticed something else. "I could see the inflow areas of the lake had interesting formations, so [the] next step was to put the drone up and explore the landscape," he says.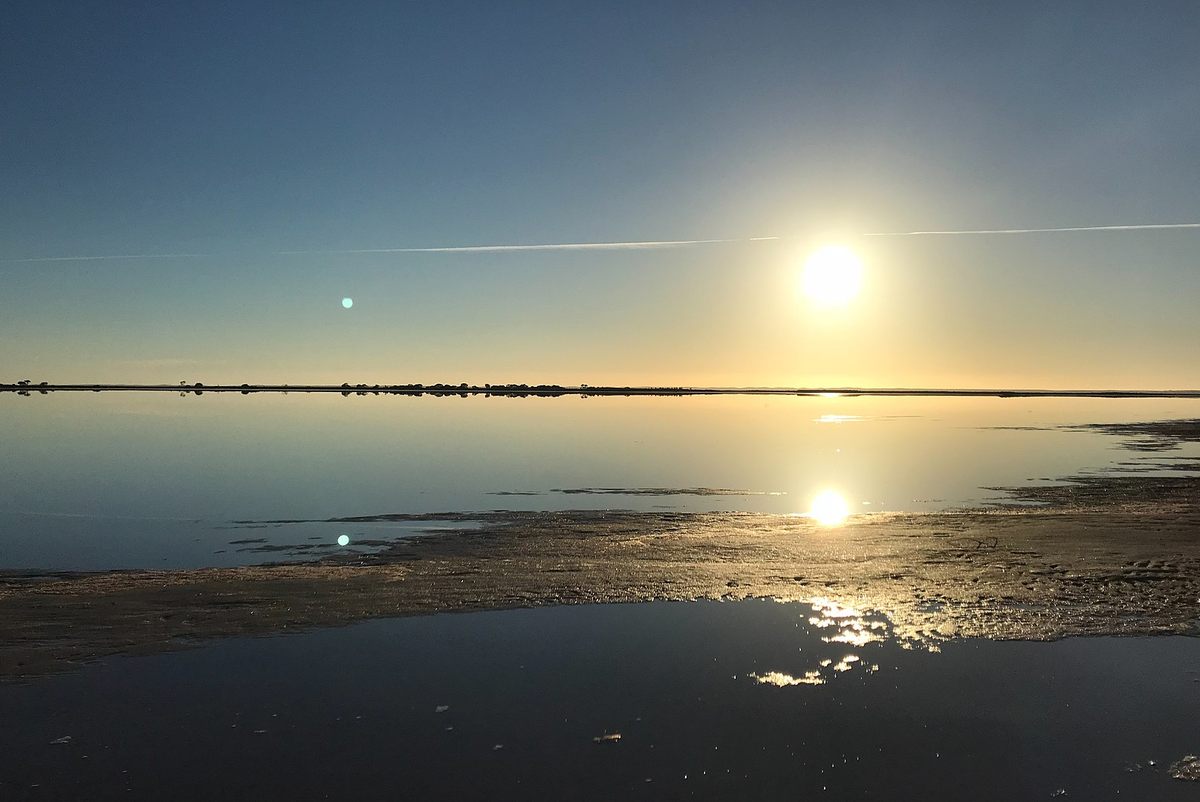 That landscape is also unusual for reasons not visible to the naked eye (or a drone). While most salt lakes worldwide are alkaline, Lake Tyrrell is highly acidic. That's because of the chemical composition of the underlying rock and groundwater. Once above ground, iron and other elements present oxidize and create the shocking colors seen in Moon's image.
"The vivid reds, oranges, and yellows largely represent the waters carrying different types of dissolved salts," says Hill, who notes that the springs sending groundwater up to the surface appear clustered, "probably due to underlying faults and fractures in the geology."
He adds: "There is a lot to see in the composition and dynamic processes of this place, as well as what is happening below the ground surface."
The pops of color may also come courtesy of some of Lake Tyrrell's tiny residents, microbes that are able to eke out a living where most larger organisms fail. "The red algae Dunaliella salina and the bacterial species in Halobacterium produce a pronounced reddish color in the water," says Terrence Mernagh, a geochemist at Australian National University and editor of a detailed review of more than 1,000 salt lakes across Australia, including Lake Tyrrell.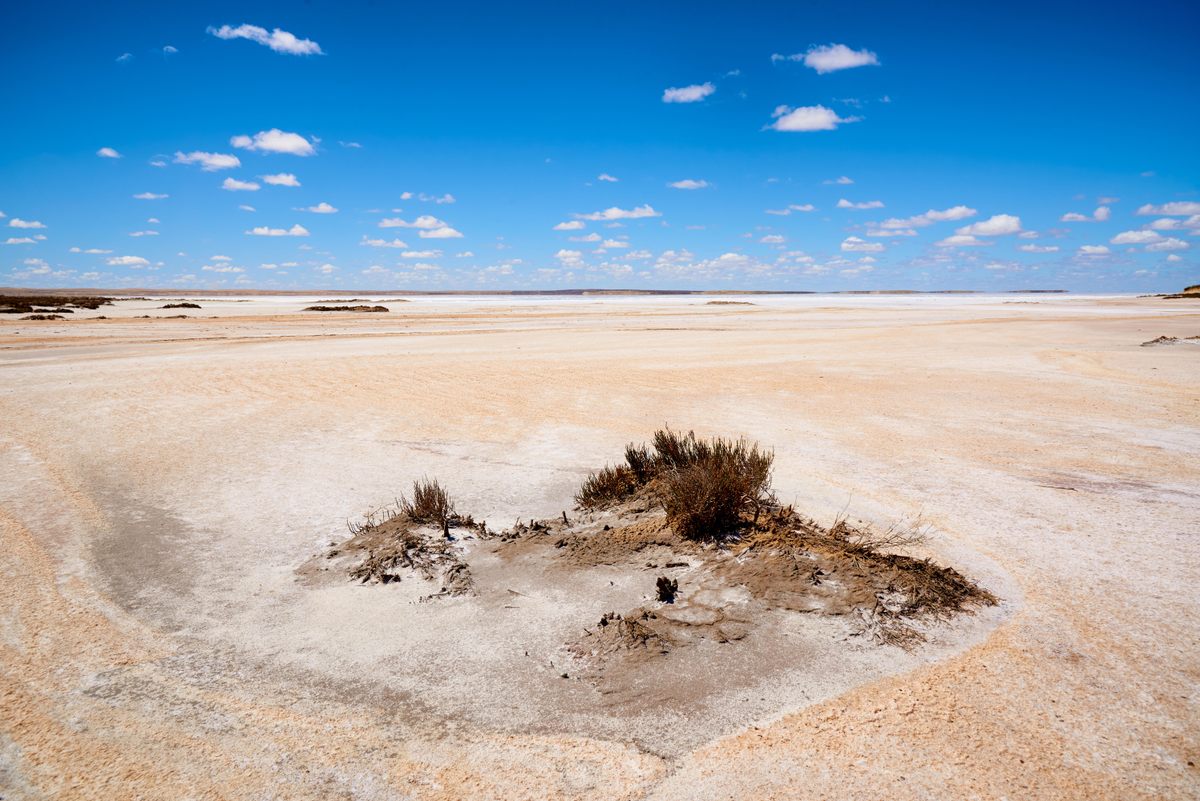 While Moon calls the image Heart of the Salt Lake, Mernagh says the shot actually showcases active mound springs, crater-like features with salty rings of evaporite around their central holes. "Mound springs occur where water flowing in underground rivers, sometimes called paleochannels, reaches the surface," Mernagh says.
For Moon, a retired architect, the image—despite its murderous palette—is really about transporting the viewer to Lake Tyrrell. "I aimed to capture the sense of place in my architectural work," he says. "[Now,] sense of place is something I try to capture in my photography."
It's a view that moves even the scientists who study such locations. "To my imagination, it looks like a white hand with several bleeding wounds. I guess that reflects how I feel about the inland deserts," says Mernagh. "I am struck by the stark beauty."
Heart of the Salt Lake was a commended entry in the Abstract category of the Drone Photo Awards 2021, announced in September.