Is This a Forest or Ghostly Hands From the Great Beyond?
Bad weather and dazzling white poplars helped create this spooky shot.
In the misty predawn or dead of winter, or in the blackest heart of the witching hour—especially then—forests can be spooky places. It can seem like trees are crowding in, making us feel claustrophobic, and the myriad sounds, from caws and howls to twigs snapping as something moves closer, can remind us that we're just one species in big, hungry world, a species that's not always at the top of the food chain.
Italian photographer Silvano Paiola shows how forests can be just as unnerving when viewed from overhead, from a safe distance. He captured this image via drone near Progar, a Serbian town about 20 miles southwest of Belgrade. Here stands one of Europe's largest remaining poplar forests, and in late autumn, when Paiola visited, the trees had already lost most of their leaves.
He recalls it was a gray, gloomy day, with light drizzle and enough wind to make flying the drone—and finding the right shot—a bit of a challenge. In the end, the conditions helped create a strange atmospheric, neither day nor night, which Paiola accentuated to otherworldly effect. "The shot was taken during the day; I only underexposed the shot," he says. "The light illuminates the trunks and leaves much more."
As a result, the dull ground and understory disappear and viewers see only deathly-white trees reaching toward them from what appears to be oblivion.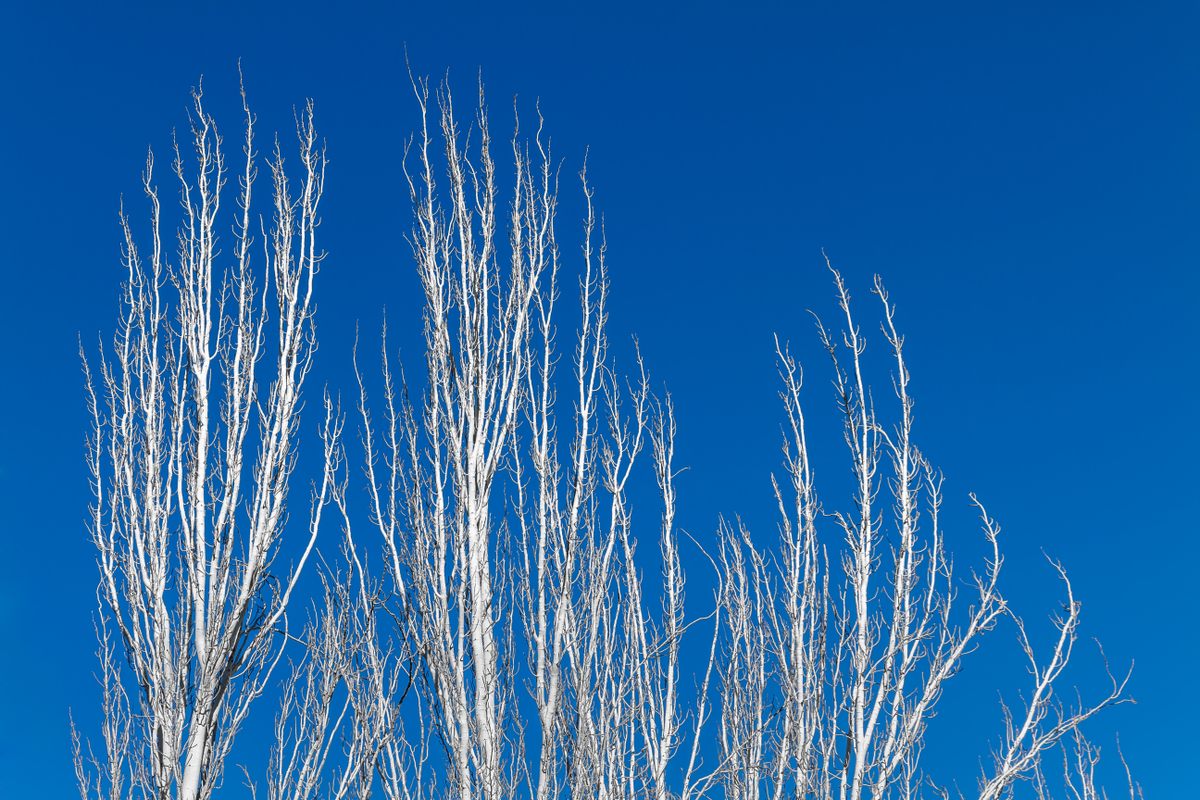 For Paiola, who specializes in atmospheric, often wintry shots of wildlife and wild places, the skeletal poplars have a much less ghoulish quality. "Those trees and their branches make me think of a group of persons standing with their arms towards the sky," he says. "Of course, each of us will get our own interpretation."
Whatever people see in the Serbian poplars, Paiola says, "I hope they may feel some special emotion like I did." He calls the image, which was a commended entry in the recent Drone Photo Awards, City of Angels.