This Cake Artist Makes Confectionery Look Like Classical Paintings
Julie Simon's sugar flowers are edible horticultural wonders.
An effusion of pink carnations, bulbs of lavender, roses in radiant hues, yellow tulips, and bright green ferns make up the archetypal sugar flower bouquets that adorn Julie Simon's cakes. A product of the artist's wildly fecund creative vision, they make her creations look more like paintings than pastry.
Simon, a "bespoke cake artist" in Los Angeles, crafts prelapsarian visions out of gum paste, fondant, edible modeling paste, and cake. Although she has been a professional cake artist for only a year, her client roster already includes L.A. royalty. For the first birthday of Kylie Jenner's daughter Stormi, Simon baked a cake that looked like the crowning glory of an Elizabethan princess's nursery. A tiered cake in pastel pink and blue, with a gilded carousel whose sugar horses actually trotted up and down, it was a literal moveable feast.
Simon's creations tend toward the fantastical, bringing to life classical paintings, sometimes quite literally. For one client, she made a cake-y rendition of a Gustave Klimt painting. She says her inspiration comes from the early modernist painter Marc Chagall, known for poetic sweeps of imagination and color. "I find him to be the most inspirational artist for flights of magic and fantasy." But her compositions also channel the flower-filled still-lifes of the Dutch golden age, whose record of the impermanence of life—petals turning brown, leaves nibbled by insects, or rotting fruit— Simon echoes in her work. She loves that the Dutch masters painted fantasy flowers, as well as bouquets of flowers that could not possibly have grown together in the same season. "There's something incredible about creating something colorful and floral that might not realistically be depicted in the natural world," she says.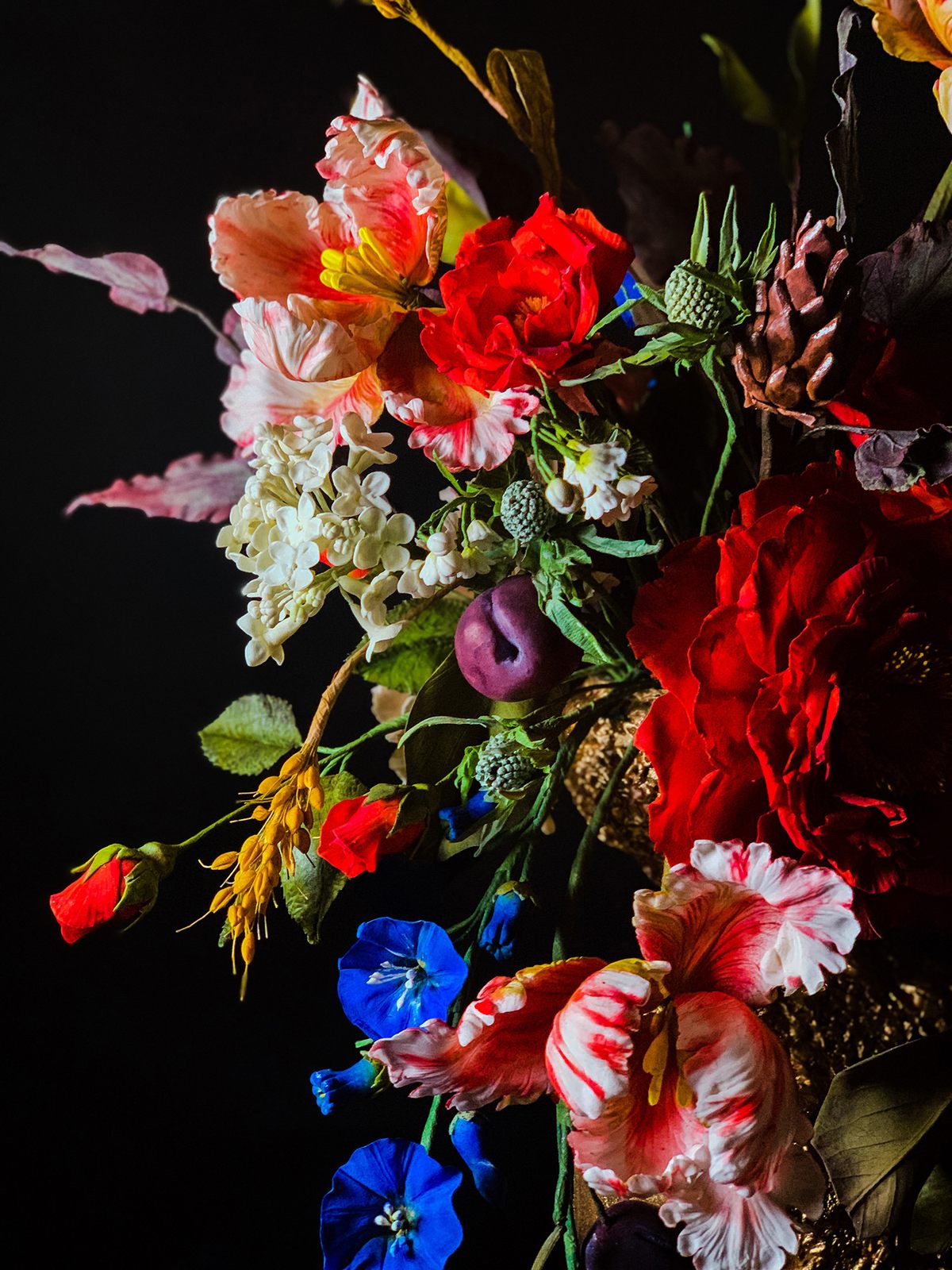 Her foray into cakes began in a pre-War apartment on New York's Upper West Side, where seven-year-old Simon beat eggs to just the right stiffness to make a chocolate Charlotte for her aunt. "To this day, when I fold in egg whites, I can still feel myself in that kitchen," she says.
Simon has taken a circuitous route to her current standing as the Jan Brueghel of confectionery. She had a moment of epiphany when she came upon beautiful, towering cake displays at the Harrods food hall on a trip to London in 1992. A few years later, she made the bridal-shower cake for her brother's wedding, inspired by one from a powder-blue Martha Stewart bridal catalogue. "It was just so hard, and I kept failing," Simon laughs.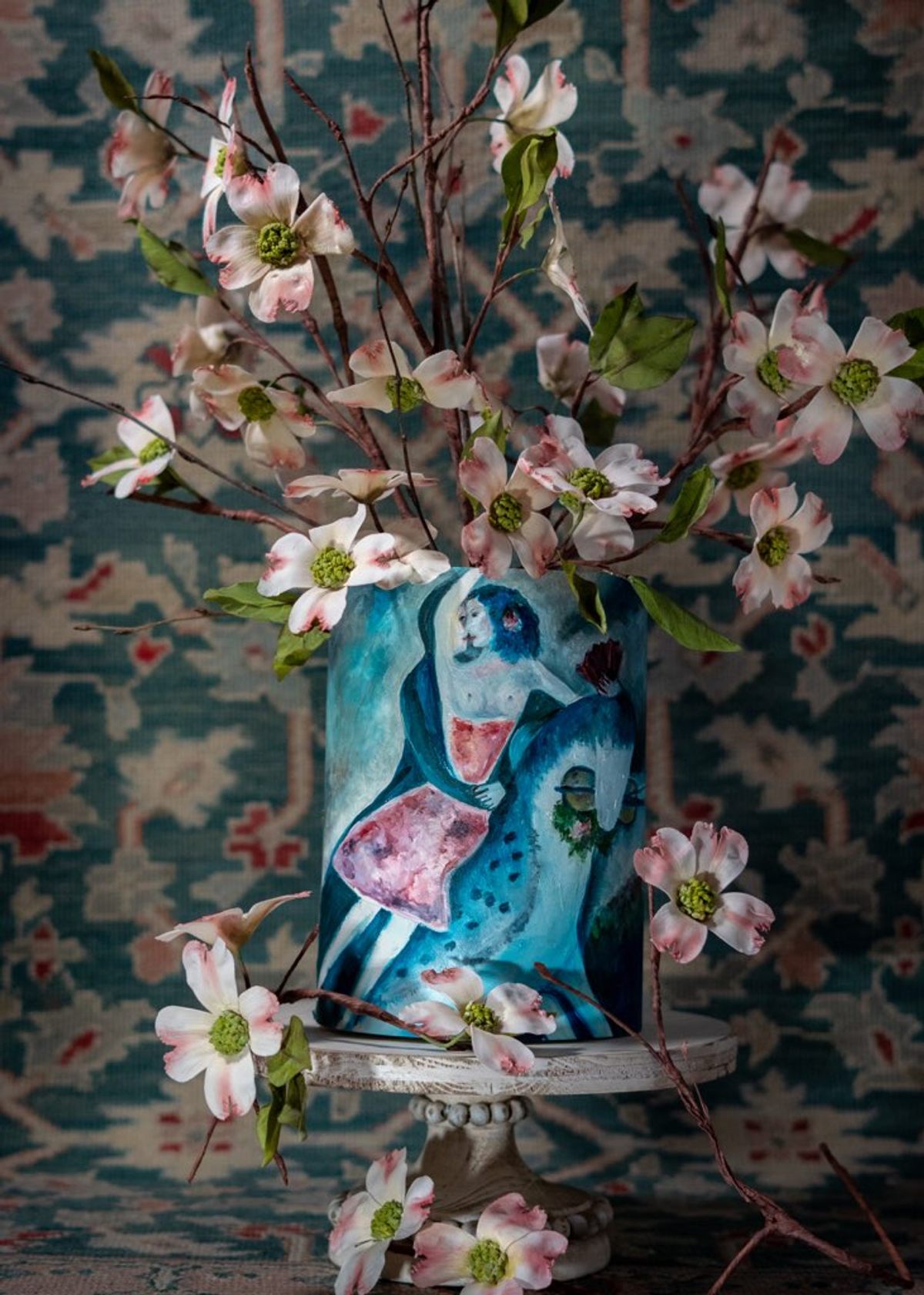 For years, sugarcraft remained her hobby while she worked in music, an unsurprising path given her lineage. Her mother is the Grammy-award-winning composer Lucy Simon, and her aunt is Carly Simon. When a record deal fell through, she moved into corporate positions and settled in Los Angeles in 2008 with her husband. Two children, the recession, and a divorce waylaid any serious cake-artistry. A second chance at love turned sour, and suddenly Simon was out of a job: She'd gone into business with her former partner. ("He turned out to be a louse.") At this low point, Gillian Wynn, Simon's friend since her undergraduate days at Yale, suggested partnering for a bespoke cake atelier. In gratitude, Simon later baked Wynn a surprise birthday cake that is arguably her most magnificent creation: a zen garden, with hummingbirds and orchids, an active waterfall, and an edible Buddha statue.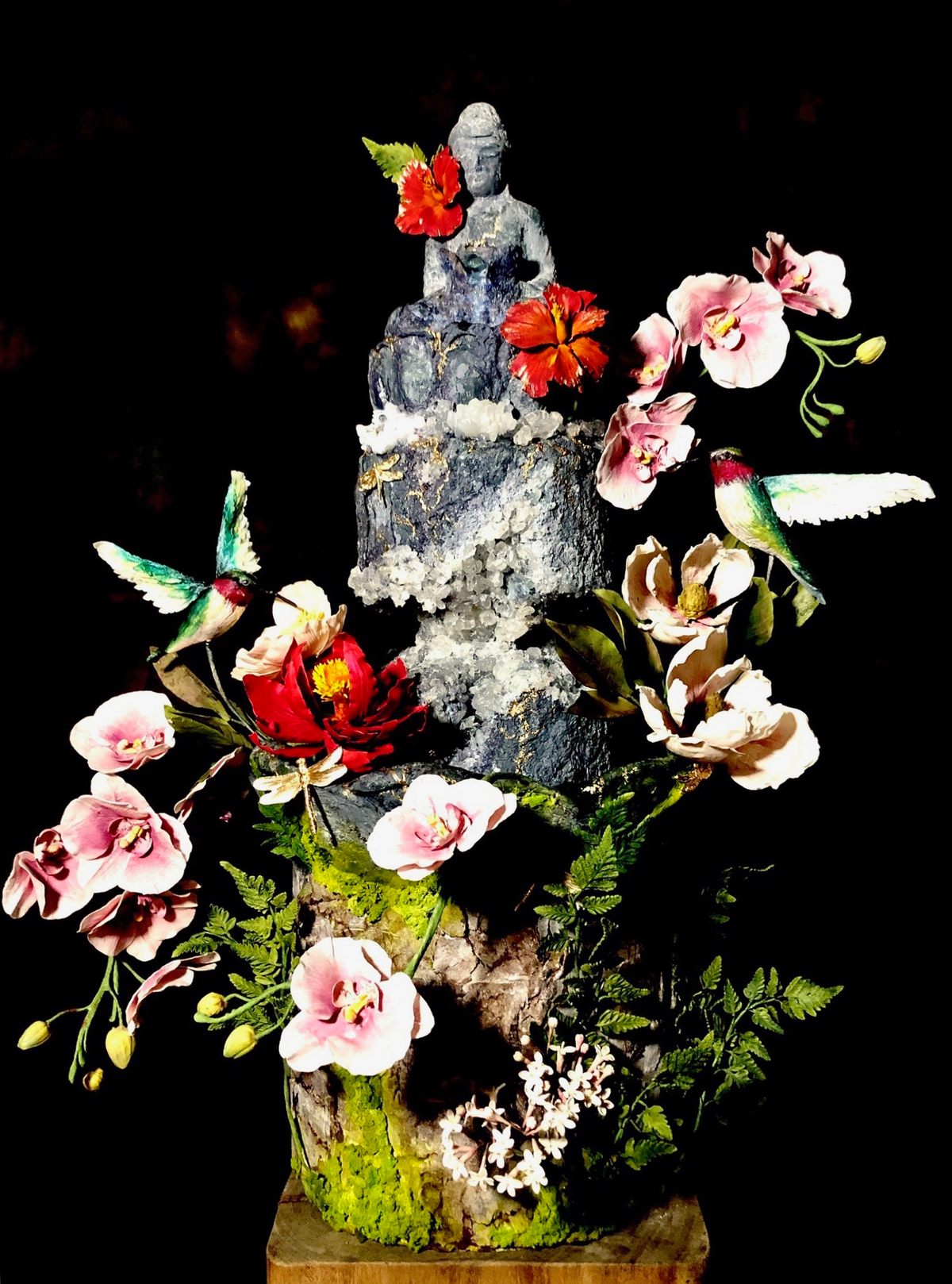 Simon's cakes start at $25 per serving, but can go over $100 per serving. "They're expensive because they're art," she says, matter-of-factly. She sees her clients as art patrons, and she's unconcerned that her painstaking cake art—some of which takes hundreds of hours to make—is literally consumed out of existence. "I once read that museum-goers spend 30 seconds on average looking at a famous painting," she says. People tend to spend more time looking at her work, she feels, perhaps because they know it's ephemeral. "And then when you consume it, the art becomes part of you." Her clients typically keep the sugar flowers under cloches as keepsakes.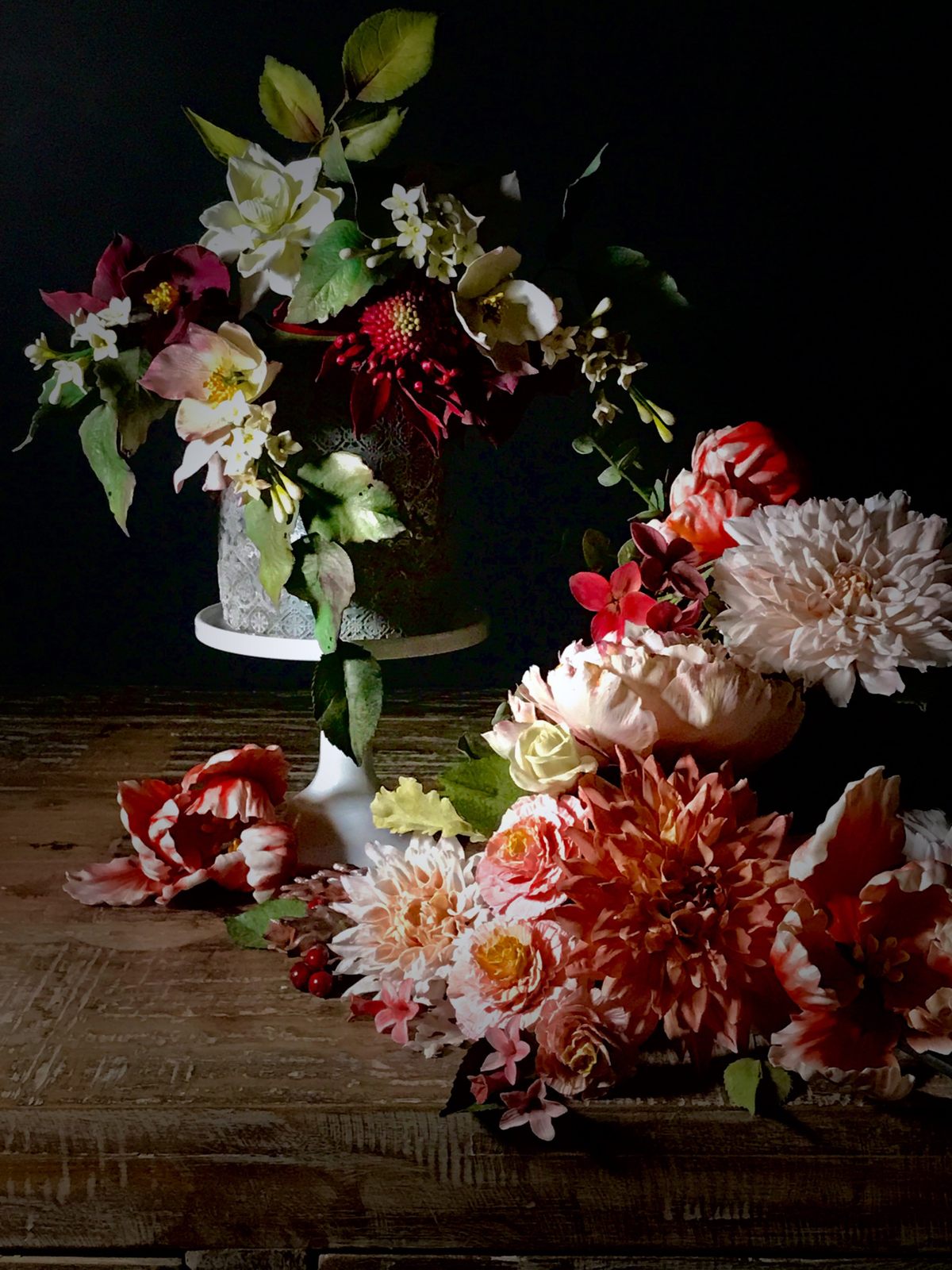 For a woman whose love of cake manifests itself in monumental works of beauty, Simon's ideal of a perfect birthday cake is no cake at all. "If someone could put 50 cans of lychee in a big bowl over ice, and told me I could eat it all, that would be my dream." In the meantime, she'd rather just bake up opulent fantasies for other people.
Gastro Obscura covers the world's most wondrous food and drink.
Sign up for our email, delivered twice a week.