Two WWII Bombers Have Officially Been Found Off the Coast of Papua New Guinea
The B-25 is an icon of the war years.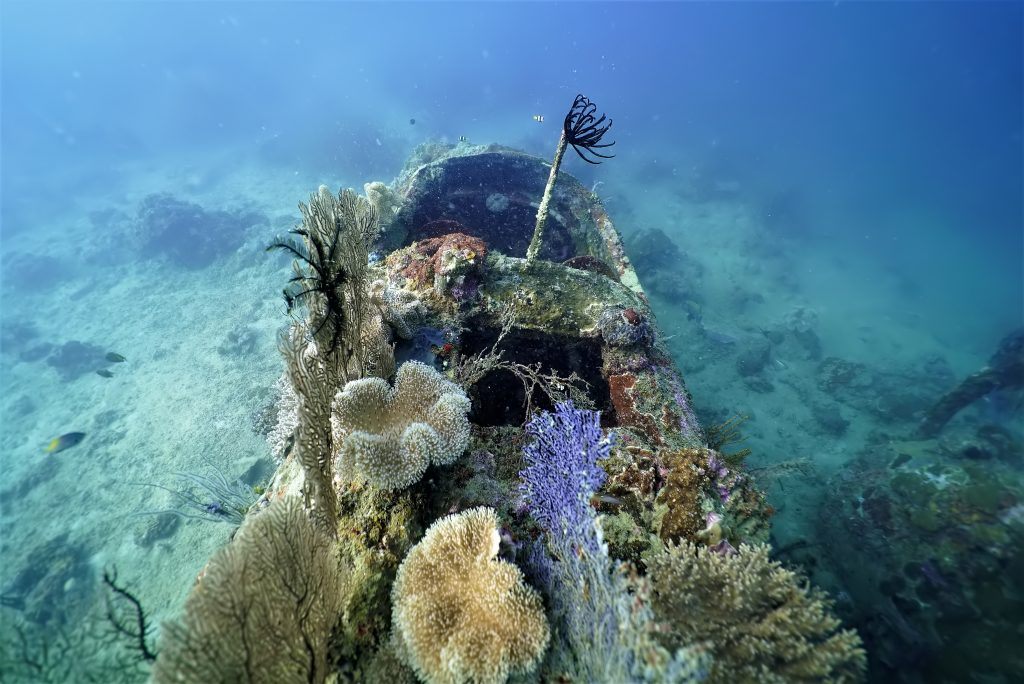 Around 10,000 B-25 bombers took to the skies during World War II, on missions all over the world. Some made it home and now sit in museums. Others never returned, their whereabouts still unknown. More than 70 years after the end of the war, lost warbirds are still found on the ocean floor, but many don't look like planes any more. They may have broken up when they crashed, and many are so encrusted with sea life that they're more reef than plane. New technology is making it easier to find these hidden aircraft, including the two B-25s surveyed off the coast of Papua New Guinea earlier this year.
Project Recover, a partnership between the University of Delaware, the University of Southern California, and the BentProp Project, is dedicated to finding lost planes, using a combination of historical records, interviews, dives, and mapping tools. They've searched off the coasts of the British Isles, New Caledonia, and Palau. The waters around Papua New Guinea are a good place to look as well, since the island saw plenty of military action following an invasion by Japanese forces in 1942.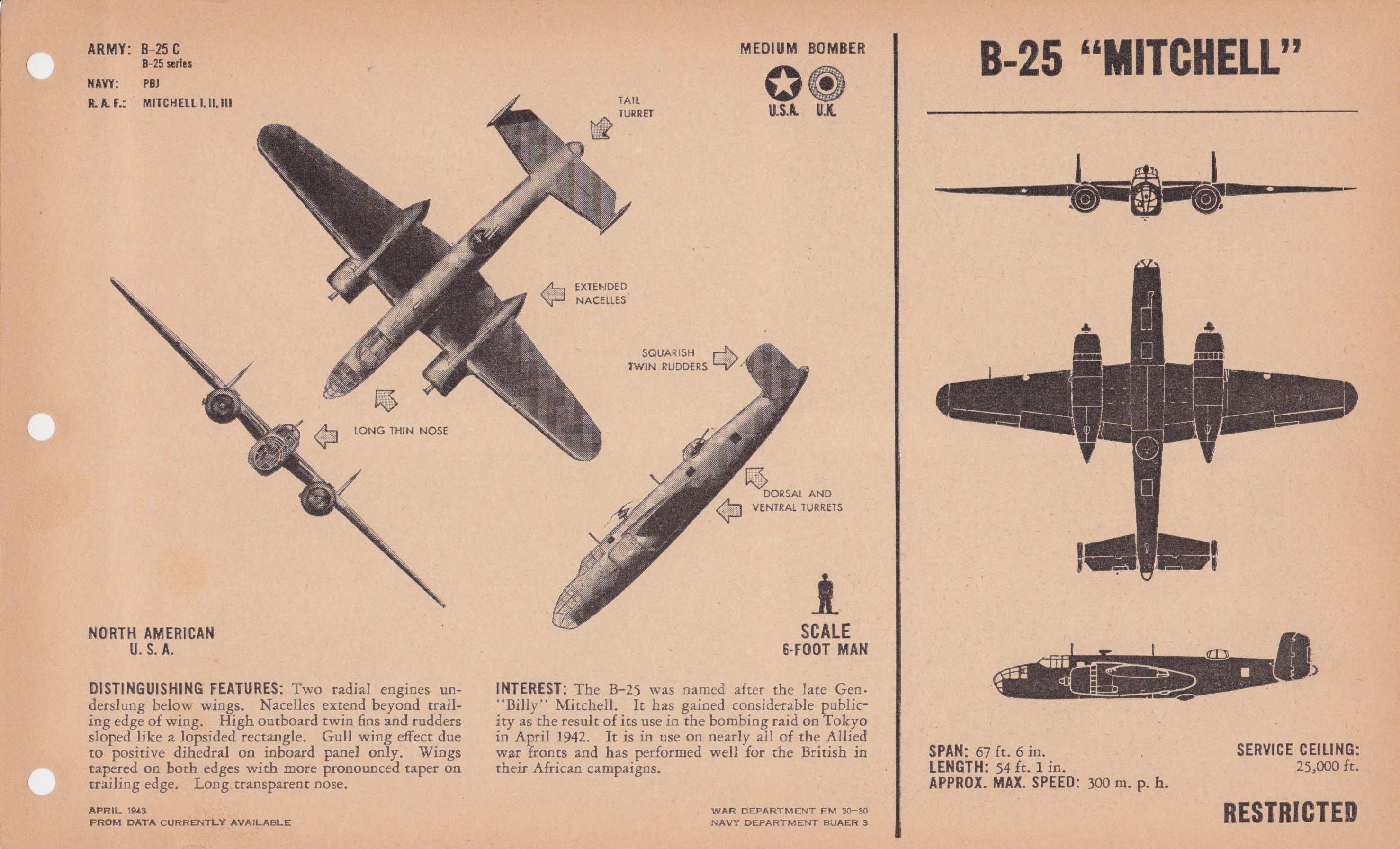 The B-25 bomber, manufactured by North American Aviation, is an iconic WWII plane with distinctive square rudders and a long nose that was often paneled with glass windows. It's such a distinctive shape that wreckage from these planes can be easily spotted and identified on the seafloor. One of the two bombers found is mostly intact, and was known to locals and divers for years. Project Recover's survey is the first official documentation of the site.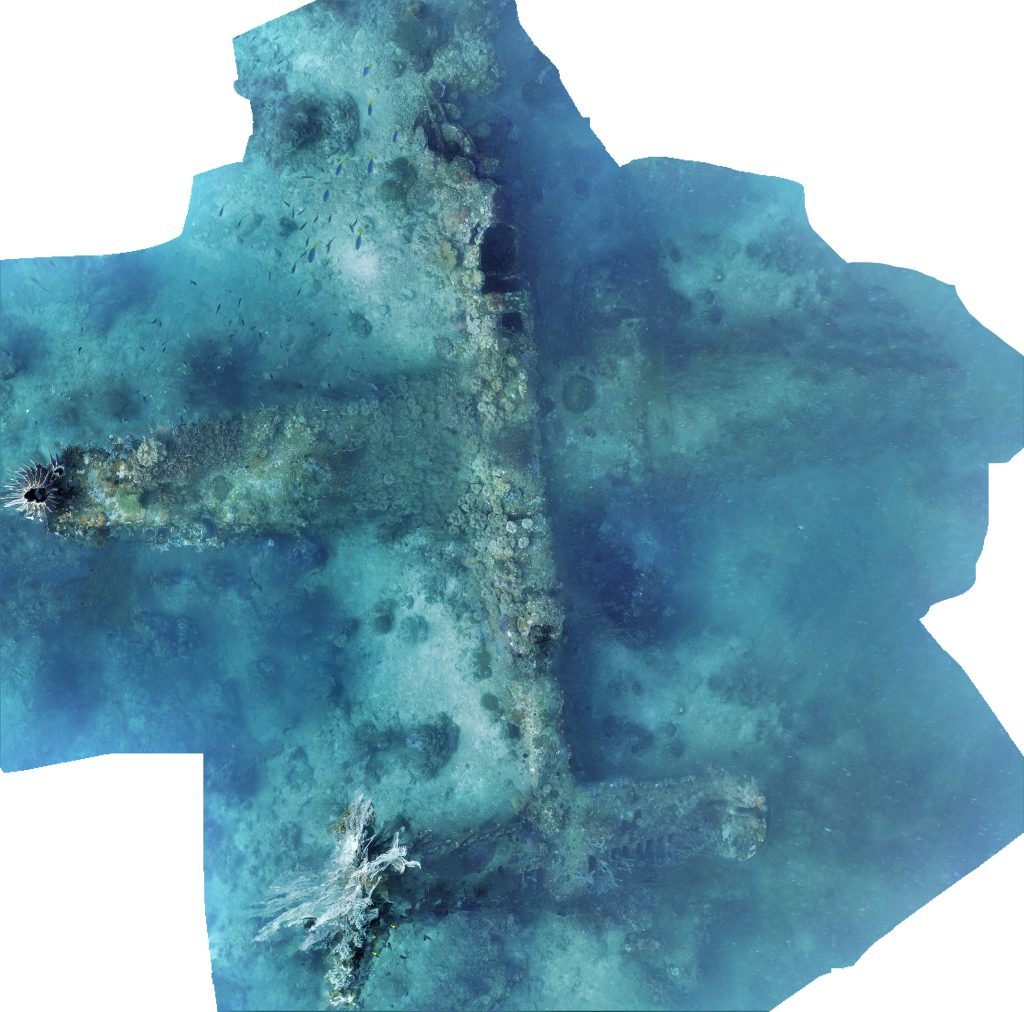 The other B-25 studied was a bit more difficult to identify. "People have this mental image of an airplane resting intact on the sea floor, but the reality is that most planes were often already damaged before crashing, or broke up upon impact. And, after soaking in the sea for decades, they are often unrecognizable to the untrained eye, often covered in corals and other sea life," said Katy O'Connell, Project Recover's executive director, in a press release. Debris from the second bomber was found only after a search of nearly six square miles of seafloor.
A video shows just how difficult it can be to pick out pieces of the plane when marine life has had a 70-year head start.
Information about both planes will be used by the U.S. government's Defense POW/MIA Accounting Agency, which recovers and repatriates the remains of the 73,000 WWII servicemen still missing. Project Recover plans to return to Papua New Guinea later this year to look for more aircraft.