Sold: The Flag That Hurricane Florence Shredded on Camera
A metaphor for weathering a storm.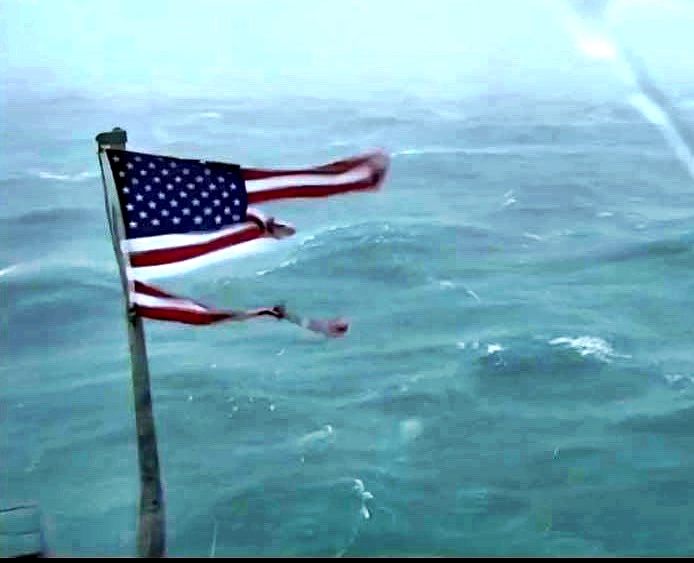 Flags don't fare well in storms. Richard Neal knows this, because he's been through it before. He always keeps a flag flying above the Frying Pan Tower, the decommissioned Coast Guard light station that he purchased in 2010, which marks dangerous shoals roughly 35 miles from the North Carolina coast. It's hard enough out there for a flag, even under the best skies—the average one lasts about a month, he says—and storms just eat them up. Hurricanes Matthew and Andrew chewed through flags years ago, but Neal didn't think Florence would have such sharp teeth, so he didn't take the flag down. By the time he realized how strong the storm would be, it was too late. The flag would have to weather it.
A camera mounted on the tower streams the scene in real-time. Like countless other viewers, Neal tuned in to see how the flag was hanging on. Above gray, white-capped waves, the flag demonstrated the full ferocity of the wind, which blew up to 100 miles an hour.
At first, Neal didn't want to watch. He could access the camera remotely, and "I turned the camera away from the flag when I saw it starting to tear," he says. "But then I started getting text messages and phone calls saying 'Turn it back!' When you watch it, you feel awful for watching, but you couldn't turn away." Some viewers dubbed the flag "Kevin" and made multiple Twitter accounts inspired by the scrappy little, well, scraps. (Neal swears he wasn't behind them.) Eventually, though, the tower lost power and the live feed cut out.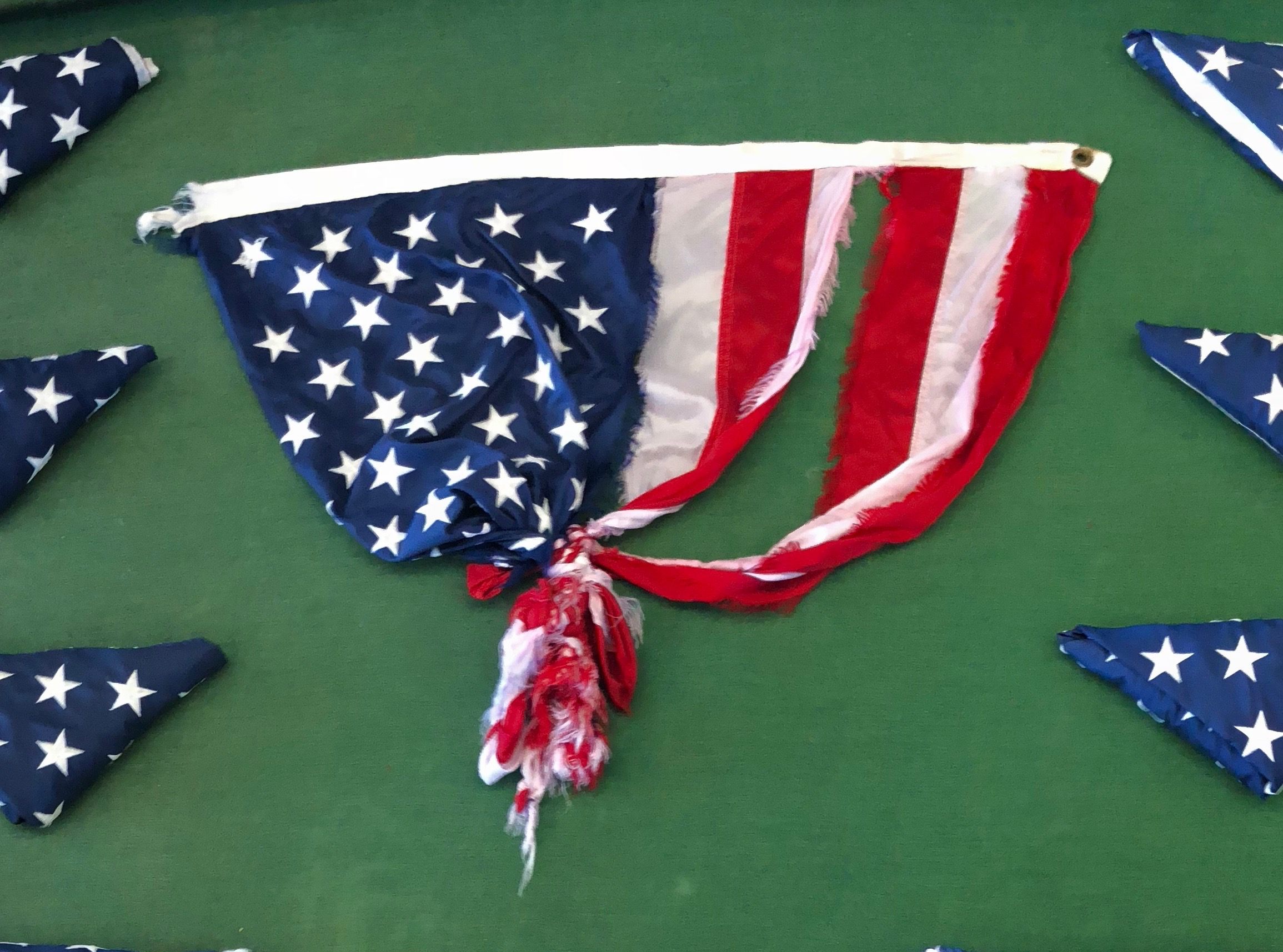 When Neal returned, he found the flag, mostly shredded, but still attached to the pole. The stars were all intact, and some of the stripes, too. He decided to auction it off and donate all of the proceeds to the American Red Cross.
Dozens of people vied for the iconic banner on eBay. The winning bid of $10,900 came from the family of Kevin Caruso, a Cincinnati man who recently passed away. It wasn't just about the name: Caruso's family thought the flag's ordeal was a fitting remembrance. "He and that flag were at the center of a great storm, staying calm, standing firm," Kevin's brother, Mike, told the Charlotte News & Observer. "People kept asking through the storm: 'Is Kevin still there?' And it was always still there, still standing."