In Germany, an Entire Vineyard of Grapes Has Gone Missing
Police suspect a rival grape-grower got a little jelly.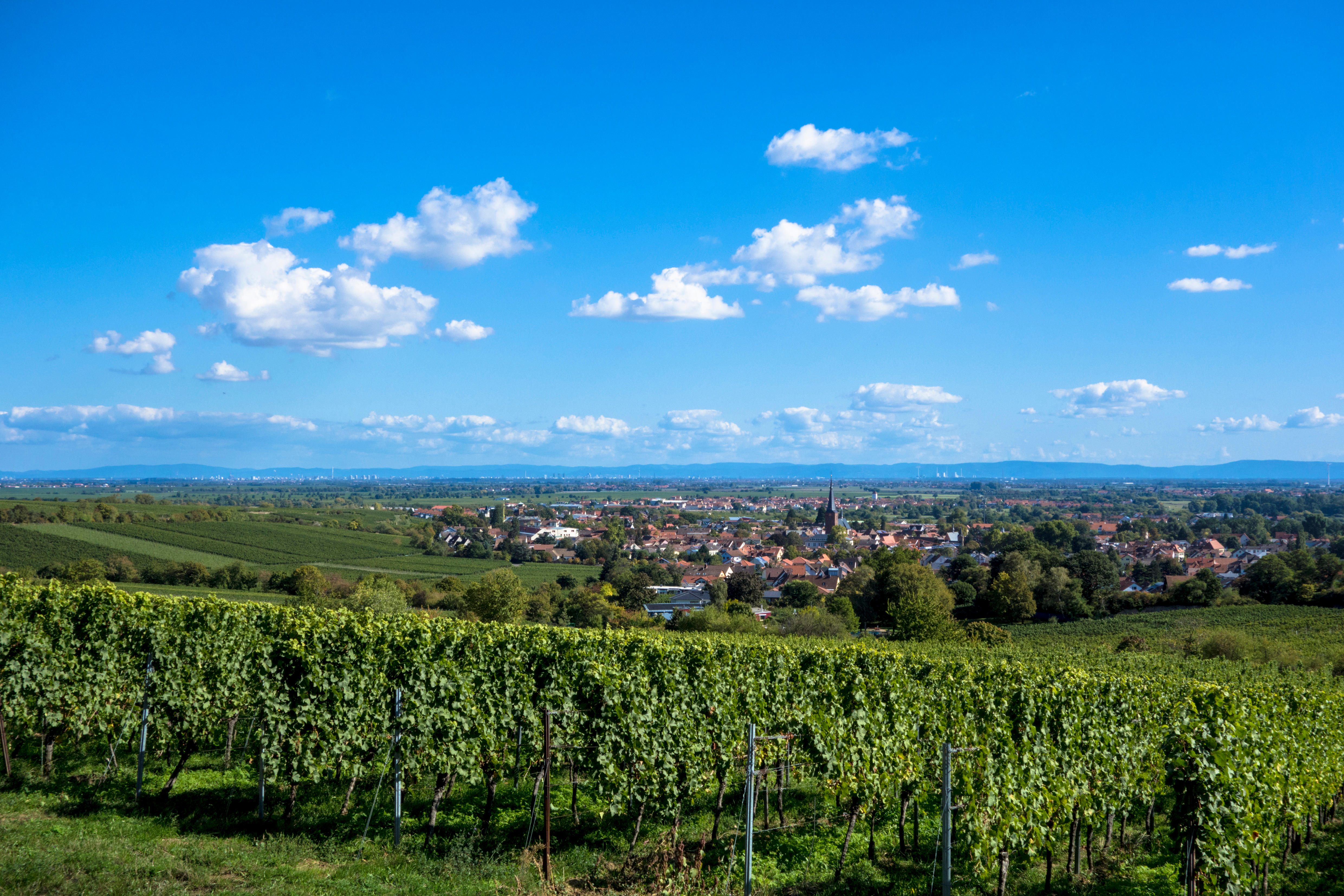 Somewhere in Southern Germany, thieves may soon be clinking glasses of illicitly-acquired Riesling to a particularly massive plunder. Last week, more than 3,500 pounds of grapes, valued at around $9,200, were stolen from a vineyard in Deidesheim. Vanishing sometime after an otherwise uneventful Wednesday afternoon, it's likely they were plucked in plain sight.
Local police suspect the heisters used a "professional harvesting machine over the entire vineyard" to carry out the gargantuan grape grab. According to officials, these machines are used frequently in vineyards around dusk, so onlookers would have no reason to suspect pilferage upon first glance. In fact, it's quite possible there were several unknowing witnesses to the crime, as the vineyard lies next to the parking lot of a major supermarket.
Germany's Rhineland-Palatinate region is renowned for its Riesling and sparkling wine, home to 13,000 vineyards that account for nearly 90% of the nation's wine exports. So, perhaps it's no surprise that this isn't the first grand grape thievery that's gone down. According to the BBC, the surrounding district saw well over 1,000 pounds of grapes vanish just last year.
So who is responsible—in this case, and similar ones? Police suspect the culprits are rivalrous local vintners, as they have access to the machinery required to carry out the crime at such a large scale. Besides, they note, the thieves appeared to have the discerning eyes of grape-growers familiar with the fruit—they stole only the best grapes, just as they reached peak ripeness.
Similar pillages have recently swept vineyards across France, Switzerland, and the United States. To deter thieves, vintners in France have stationed environmental officers to patrol vineyards on horseback, keeping their eyes peeled for nefarious activity. Perhaps Germany will follow suit. Until then, officials remain determined to track down those responsible for the crime spurred by sour grapes.
Gastro Obscura covers the world's most wondrous food and drink.
Sign up for our email, delivered twice a week.