Tracing the Funky Story of D.C. Go-Go, From Parties to Protest
It's not every day that a library archive will make you want to boogie.
Go-go is the rhythm of Washington, D.C. This homegrown musical genre—funk-adjacent, featuring percussion, bass, and call-and-response between the lead singer and the audience—emerged from the city's Black music scene in the 1970s. Though the late Chuck Brown's "Bustin' Loose," now a D.C. anthem, hit #34 on the Billboard charts in 1979, go-go never really caught on nationally. But its history is an important part of the story of the city, says District of Columbia Public Library archivist Derek Gray, who has spent the last decade collecting the sights and sounds of the capital's distinctive go-go scene.
In this unexpected archive, housed at the Martin Luther King Jr. Memorial Library, a few blocks from the National Mall, you can find concert stubs, cassette tapes, scholarly works, and, among the most recent additions, more than 2,000 images of go-go performers and fans taken by photographer Chip Py.
Atlas Obscura talked to Gray about archiving a living musical genre—one of both celebration and protest—in the contested ground of the nation's capital.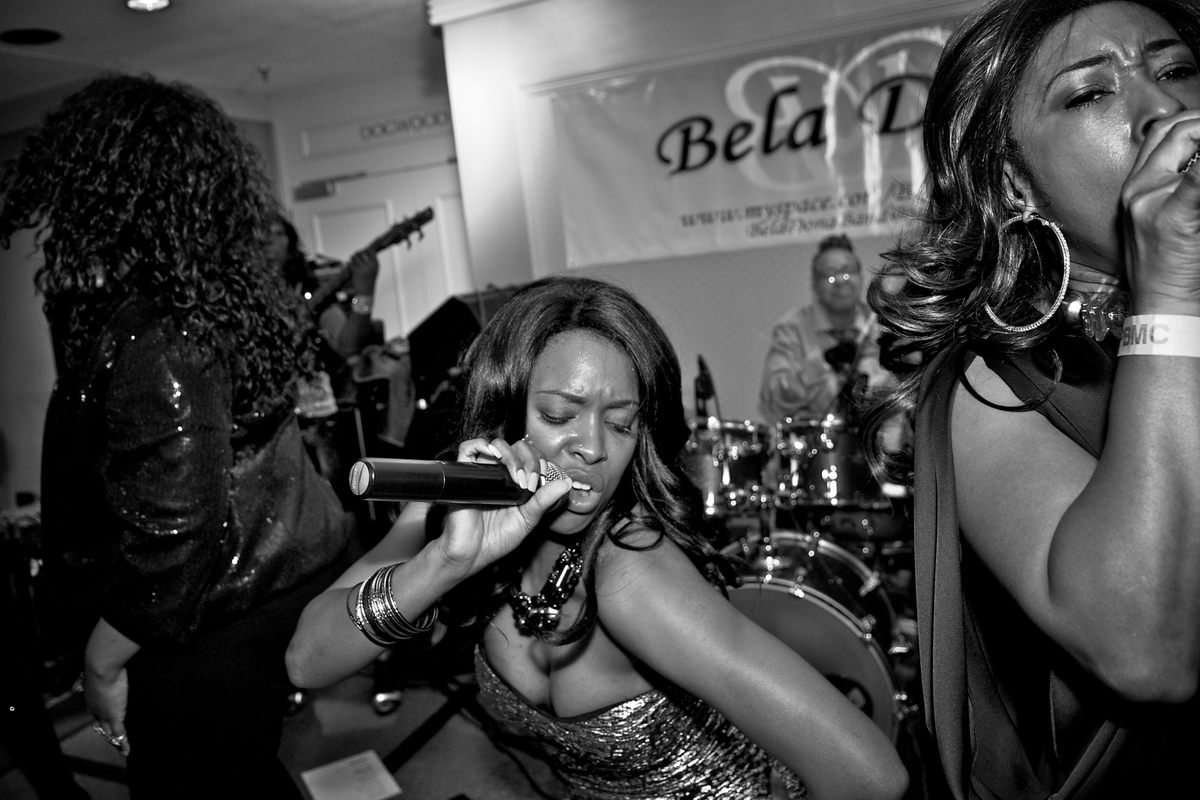 Why does D.C. need a go-go archive?
Go-go is now the official music of D.C. [as of 2020]. It has its roots here and they go very deep. We're a public library and we're called the People's Archive, so it just makes sense this is something we would study. It might not be seen as a"traditional" topic for an archive, but it's a way to document unrepresented and underrepresented communities in the city. There has been a negative stigma attached to go-go from the 1980s and 90s with D.C.'s problems with the crack cocaine epidemic. Some of the violence that took place in the city took place at go-go clubs. That's another reason for doing this project—to present another narrative to counter that negativity.
What kind of things can you find in the archive?
One of the very first items we received when we launched was a statue of Chuck Brown made out of paper clip wire. It was donated by a local artist, Arthur Washington, and it's just a really cool item. We have displayed it many times. We also have scholarly research. Natalie Hopkinson, who wrote a book on go-go in 2012, donated her notes. We're always growing the archive. I've talked to several potential donors this week, including two former performers.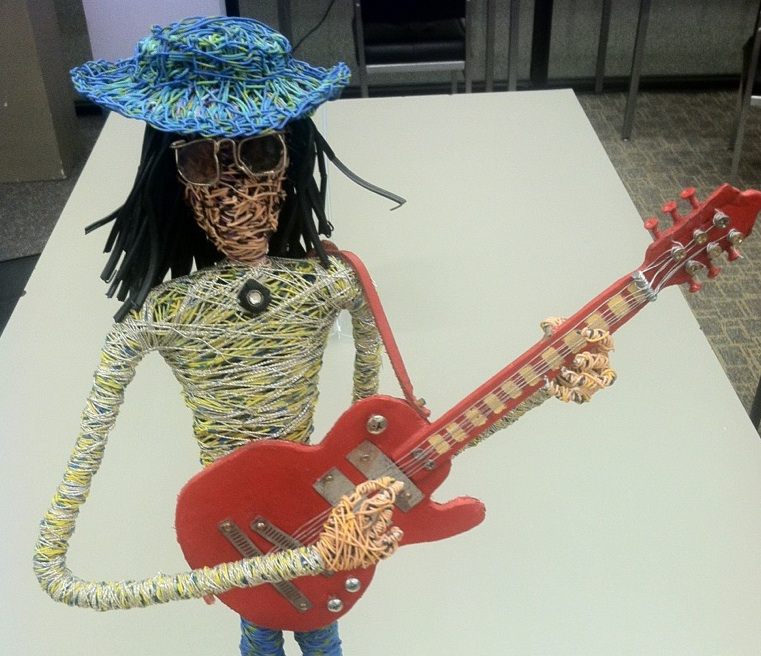 Why were Chip Py's photographs an important addition?
We didn't have many photographs in the collection prior to this acquisition. There were maybe 10 and they weren't even taken in D.C. Chip is a great storyteller. He has as many stories about go-go as he has photographs, and he was Chuck Brown's official photographer in the last years of his life. I approached Chip about donating his photos after a presentation he did at the library in 2015 or 2016. My pitch was that his images would fill an enormous hole in D.C. history, and the acquisition will enable us to reach out to many, many other go-go photographers. This is an amazing collection, but it only covers go-go from about 2000 to 2014. There's so much more we want from the 80s and the 90s, when go-go was really at its peak.
Who uses the collections?
We're for everybody, whether you are a scholar working on a book on Black music or you are brand new to the city and want to learn more about it. We've had historians use the collection. We've had students use it. We've had visitors use it. I always try to encourage those who are looking at the collection to actually put themselves in it. A lot of everyday folks have been able to contribute to the archives by leaving handwritten messages answering the question "What does go-go mean to you?"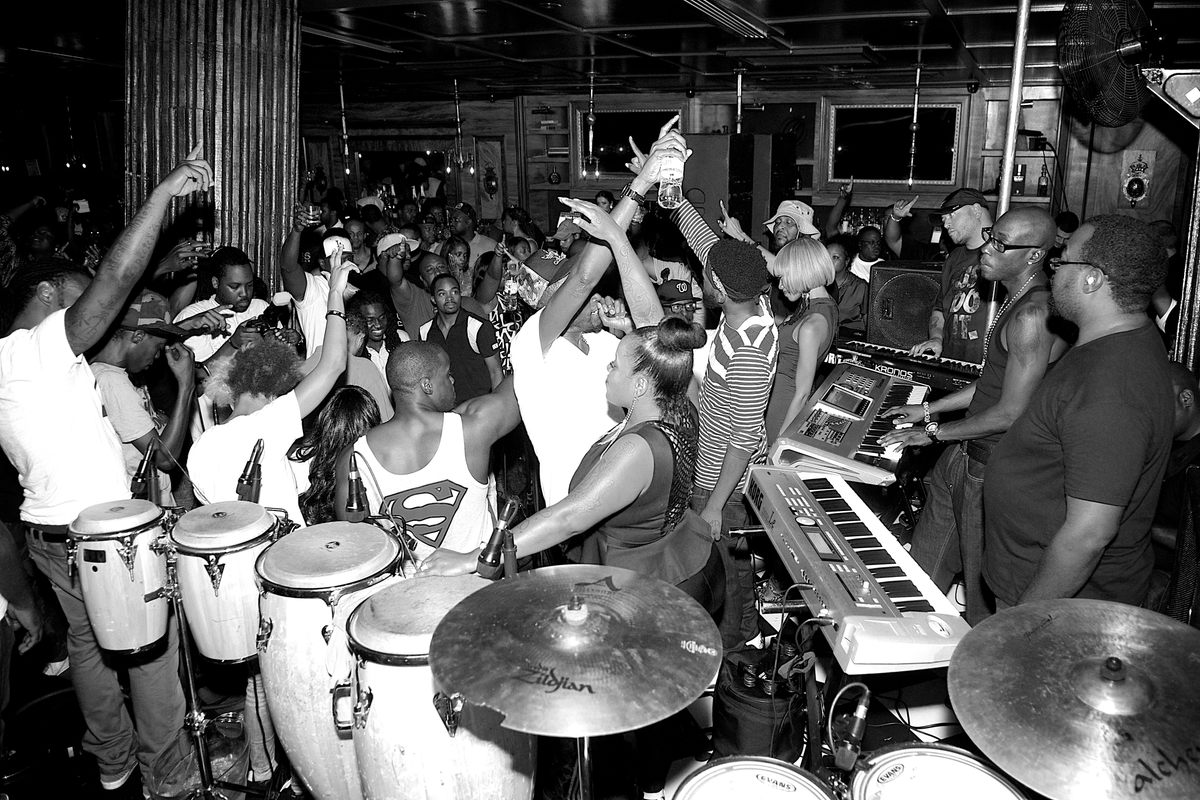 How do you archive a still-vibrant community?
Go-go is constantly evolving. For instance, the emergence of the #DontMuteDC movement [which started in 2019 as a gentrification protest]. We now have a Twitter archive with 37,000 tweets from #DontMuteDC. A lot of these performers are also activists. They're in the fight. I want to document go-go because it's obviously great party music, but also because it's much more than that. It's activism.
This interview has been edited and condensed.