Found: An Ancient, Watery Grave in Sweden
Why were these Mesolithic skulls mounted on stakes?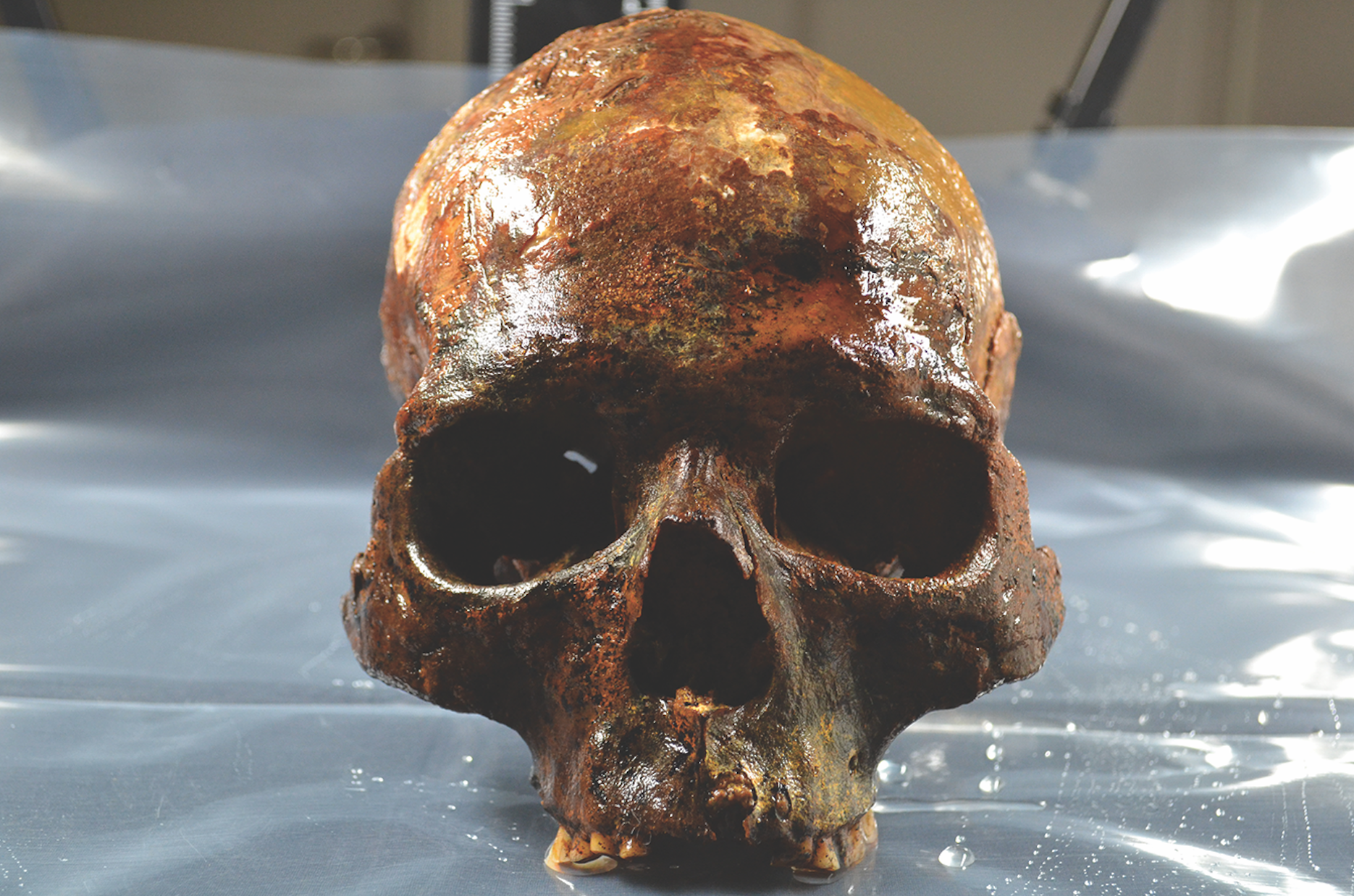 Between 2009 and 2011, archaeologists digging the Kanaljorden site, on what was once a shallow lake near the Motala ström river in central Sweden, came across a unsettling discovery—the remains of a stone structure packed with 10 humans skulls, animal bones, and wooden sticks.
A team of researchers, led by Sara Gummesson, an archaeologist at Stockholm University, recently published a study about the finds in the journal Antiquity. The skulls date to the Mesolithic period, between 6000 and 5000 B.C., when hunter-gatherers lived in two settlements on opposite sides of the lake, which is now a peat fen.
They identified two skulls as female and four as male, and one belonged to an infant. All of the adult skulls show signs of trauma, with different patterns according to gender: Both female skulls have multiple injuries to the back of the head, while males each apparently suffered a single blow. According to Gummesson and her colleagues, this could indicate something about the place of women in Mesolithic society.
However, further analysis shows that some of the skull injuries had begun to heal before burial. "These are not people who have been recently smashed in the head and then put on display," coauthor Fredrik Hallgren from Uppsala University told National Geographic. "More than half of them had this healed trauma to the head."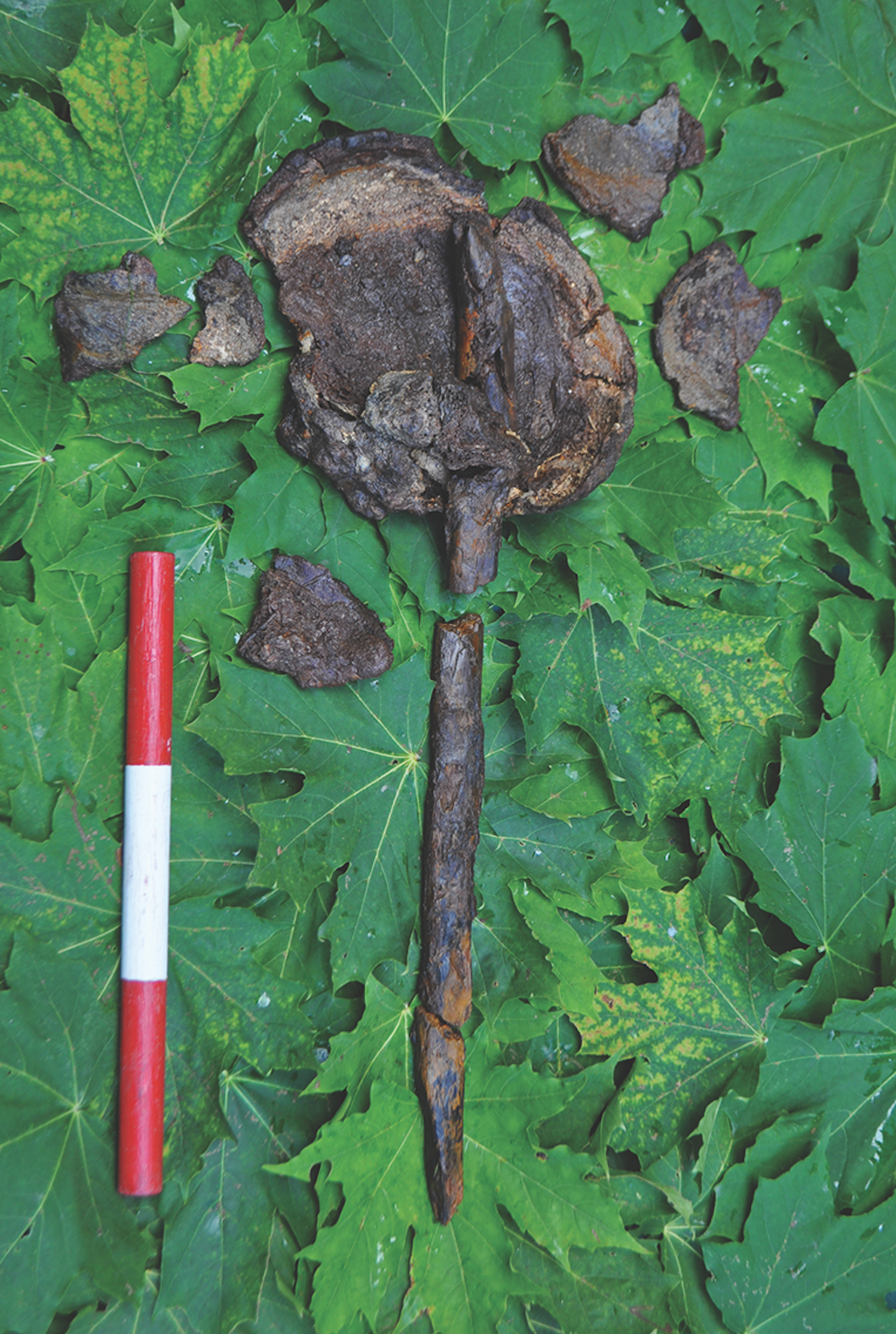 Healed head injuries of this kind have been seen across several northern European Mesolithic populations, probably the result of an accident or some intentional act of interpersonal violence. Clearly the researchers believe the injuries to have been intentional in this case, and that the pattern "could imply that the victims represented a special stigmatized group," they write in the paper.
Beyond the cause of the injuries, there are more mysteries. "The most spectacular finds," they write, were two wooden stakes nested inside two of the skulls. The skulls appear to have been mounted on them, and there's enough fragmentary wood around to suggest all the skulls and animal remains had been displayed in a similar way. Three is a strong suggestion of some kind of ritual, but the nature of it is a matter of mere speculation.