Hrachya Aghajanyan will never forget the moment soil cascaded onto his head when he tried to open the door to a tiny abandoned shack in his grandparents' Armenian village.
"I closed it quickly before the roof caved in," says Aghajanyan. "The lady who owned the property said not to go in because the wood could be saved for her fireplace." The ceiling, and the house, remained intact. So did one of the home's most treasured objects: an 11th-century tonir.
In ancient Armenia, peasant homes like the one Aghajanyan tried to enter always had a tonir, a small tandoor oven built from clay and stone into the ground. The tonir was essential to daily life, used for baking the every-meal staple of lavash bread, providing warmth, and even hosting sacred ceremonies such as marriages. Its round "eternity" shape mimicked the sun, a key symbol of Armenia's heritage that is found throughout local architecture.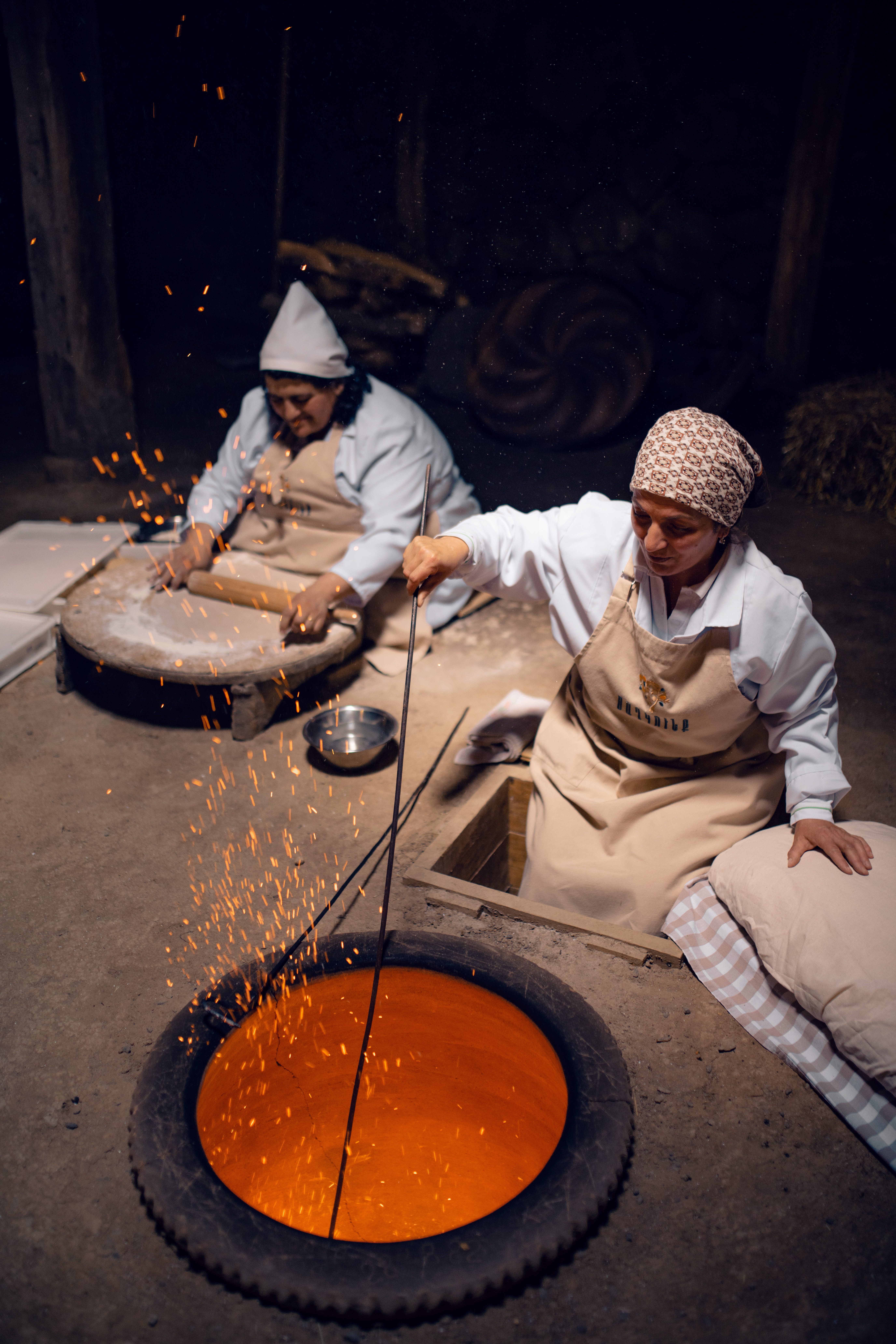 Despite such historical importance, many tonirs were covered up and fell into disuse during the rise of industrial baking in the late 1980s. But a new generation of Armenians is giving the tonir a renaissance, both by modernizing old ovens and building new ones to cook both traditional Armenian and non-traditional dishes.
Aghajanyan, a former Armenian Ambassador to Denmark and Norway, discovered the tonir in the soil-covered shack in 2019. He was in Tsaghkunk, about a half-hour's drive from the capital Yerevan, working for a historical-cultural NGO called Bnorran ("The Cradle" in English). He figured the property's main building, a former canteen for Soviet farmers where his aunt used to work, could be an interesting restoration project.
As a kid, when staying at his grandparents' home about a kilometer away, Aghajanyan would often walk by and hope his grandmother would give him a treat. Only in adulthood did he appreciate the sweet tonir-cooked pastries and the lavash his grandmother would make in her home, toiling for hours over the embers with other local village women. When they were young, he and his cousins were not aware of the oven's sacred importance—they would run and jump over the stone covers, naughtily light small fires, play Hide and Seek, and even smooch their crushes inside.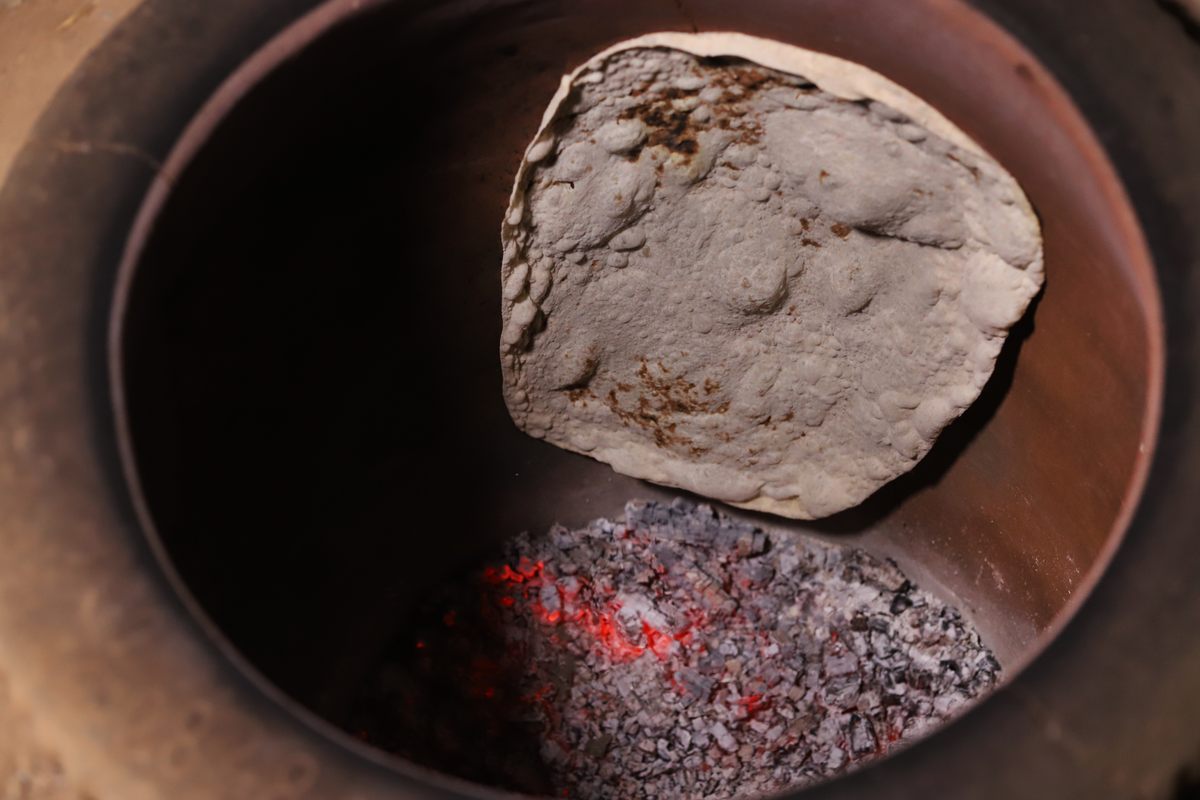 In spring 2019, a three-month excavation of the shack next to the canteen revealed artifacts dating as far back as the 11th century, including the tonir. "When I saw it, I knew we could attract thousands of visitors," he says
Aghajanyan purchased the property, renovated the canteen, and in June 2021, the restaurant Tsaghkunk (named after the village) was born. The found tonir has been covered in glass and preserved as a historical attraction, but the restaurant uses two new tonirs to cook dishes made from Armenia's diverse local pantry, which includes wild herbs and flowers, grains and seafood. Tonir-centric recipes, like the signature roasted duck and beetroot, take a New Nordic approach to Armenian cuisine. They have been partly developed by Mads Refslund, cofounder of Noma, which is widely recognized as the world's best restaurant. Aghajanyan cultivated the Refslund connection via a contact from his ambassador days.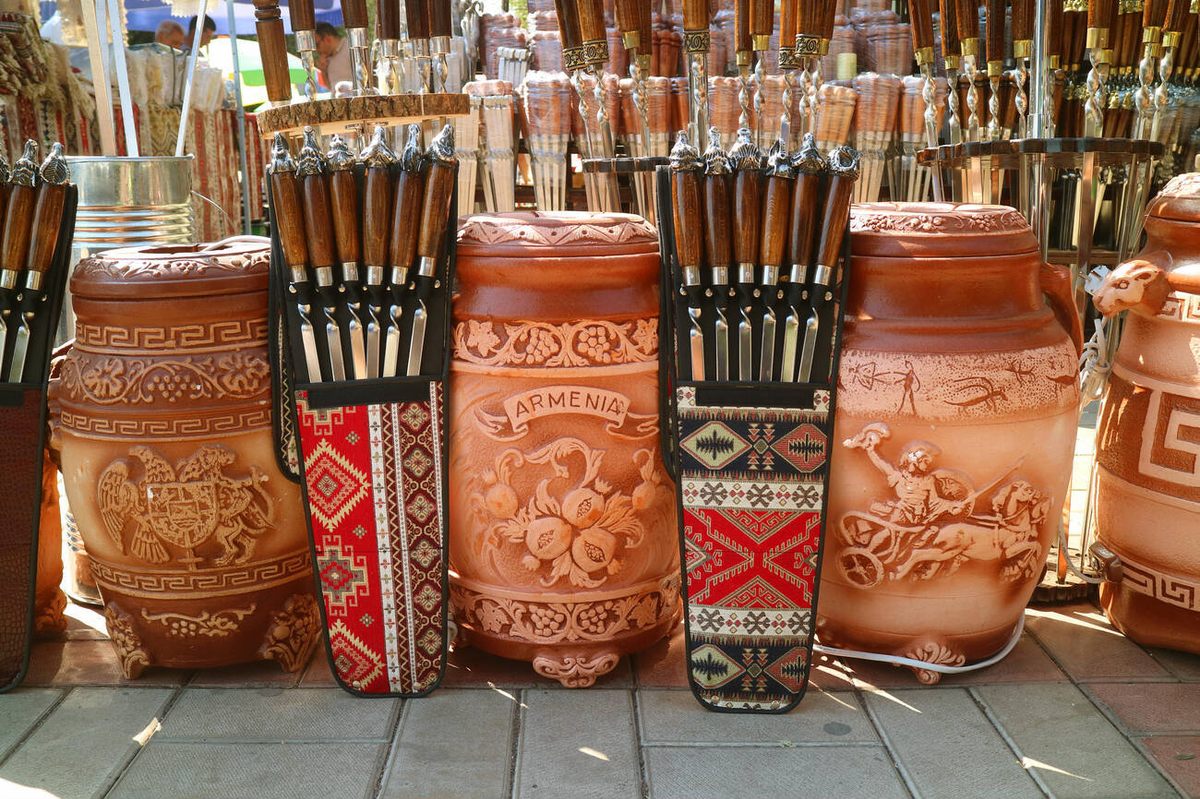 According to Armenian food historian Ruzanna Tsaturyan, the popularity of tonirs has increased substantially in the last 30 years. Following the collapse of the Soviet Union, food shortages and electricity crises saw people baking their own lavash bread and barbecuing meat with tonirs. The rise of new gastronomy and tourism businesses in Armenia has cemented a renewed interest in tonir cooking, including a recent Smithsonian Institution program and lavash being named to UNESCO's Intangible Heritage List in 2013.
"During the period of industrialization, we didn't understand the treasure of the tonir," she says. "Nowadays, I'm sure no one in the entire region would touch one single stone if they discovered a tonir on their land."
Restoring and building tonirs is a thriving trade. Gexam Gharibyan is one of the handful of Armenia's remaining tonir craftsmen. He has been in the profession for 46 years and represents the third generation of the family business.
Gharibyan remembers the old Soviet days, when he mixed clay by foot and the family made pitchers instead of tonirs due to their lack of popularity. Now he cannot keep up with orders for tonirs for Armenian businesses and private customers, at home and abroad. While his son had originally wanted to leave the family business due to its physically demanding nature, he changed his mind 20 years ago after seeing how profitable it had become.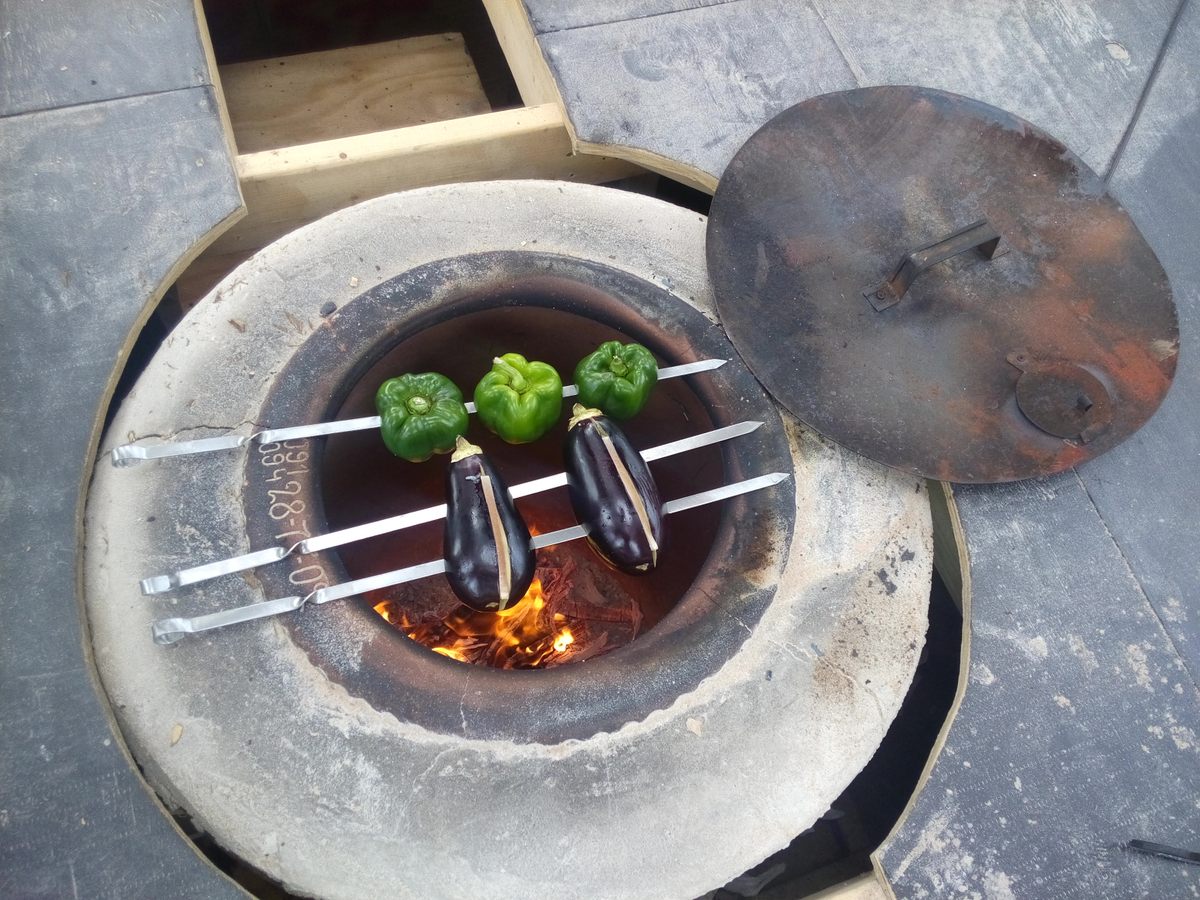 Gharibyan is now working on modernizing the craft with new ideas. He has invented a pizza-oven tonir and portable tonirs with wheels for catering events, "since Armenians think everything tastes better when it's cooked in clay," he says.
Meanwhile, Hrachya Aghajanyan, with all the time spent at his restaurant Tsaghkunk, is also never too far from his roots. Now that he is the father of a 12-year-old girl, being in the place where he grew up and spreading the taste of tonir cooking and Armenian heritage is even more important to him—and what he considers part of an infinite cycle, like the tonir's shape itself.
"Our cemeteries are on the hill of this village," he says. "Tradition is forever. You can enjoy and appreciate the world, but this is the place where you came from and where you'll end."
Gastro Obscura covers the world's most wondrous food and drink.
Sign up for our email, delivered twice a week.