The Segregated Campground That Was a Refuge for Black Travelers
Preserving the legacy of Lewis Mountain in Shenandoah National Park.
Every autumn, a quarter million people go to Virginia's famed Shenandoah National Park to see the spectacular fall colors of the Blue Ridge Mountains. Those traveling along Skyline Drive, the park's main road, pass a routered wood sign pointing to Lewis Mountain.
Eighty years ago, the park marker included an additional line: "Negro Area." It indicated the way to the only purpose-built segregated camping area in the southern national parks. Today, the Shenandoah Valley Black Heritage Project is working to preserve the memory of this easily overlooked piece of park history by interviewing elderly residents who played and worked there, and bringing their story to a new generation.
"So many people don't know," says Elaine Taylor Blakey, 81, who grew up in nearby Luray, Virginia, and attended Sunday school picnics at the site as a young girl.
Even though the camping and picnic area at Lewis Mountain was built for racist reasons, it became a refuge for Black families.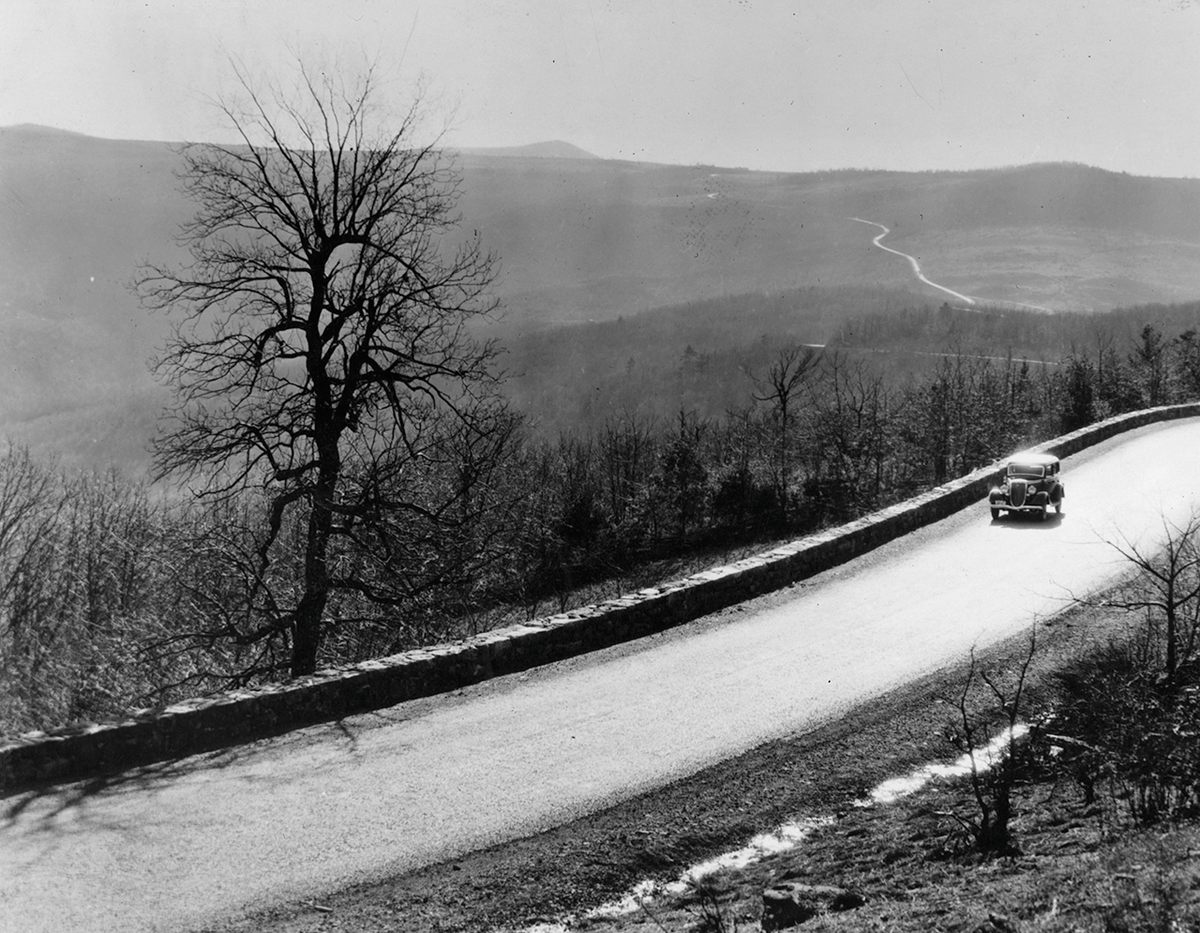 The site was included in the Negro Motorist Green Book, an annual guide listing restaurants, resorts, and businesses across the country that welcomed Black travelers. It attracted church groups from Washington, D.C., 120 miles away, and vacationers from across the East Coast. It also hosted President Harry Truman, who twice went there to dine with Chester A. Franklin, an influential Black newspaper editor from his home state of Missouri, and with Benjamin Oliver Davis Sr., the Army's first Black general.
Blakey says that she never asked why her family visited this one park area when she was young. "I am more upset about it now that I'm older and think about," adds the retired banker, who grew up in the region, moved away for school and career, and returned for retirement.
As a national park, Shenandoah, should have been fully integrated, some government officials argued at the time. But state leaders insisted that Virginia's Jim Crow laws applied even on federal property. The park's few Black visitors had to eat in the staff area of its white-only restaurants. Most bathrooms, picnic sites, and camping areas were off-limits.
So Lewis Mountain began as an uncomfortable compromise, a way to serve Black visitors and still abide by state law. Built by the same Civilian Conservation Corps workers who constructed facilities, trails, and more for the rest of Shenandoah, it resembled other national park areas, using local stone and materials. It opened in 1939 with 40 picnic tables, 12 fireplaces, 30 tent and trailer spaces, and a bathroom.
In its first year, it welcomed about 9,300 visitors. The next year, it was more than 10,000. Even so, that amounted to just one percent of all park visitors, a figure that remained the same in 2011, according to a park study.
The history is today recounted in a marker set among the RV sites at Lewis Mountain and in an exhibit at the park's Harry F. Byrd, Sr. Visitor Center, named for Virginia's segregationist U.S. senator who was instrumental in having the park constructed.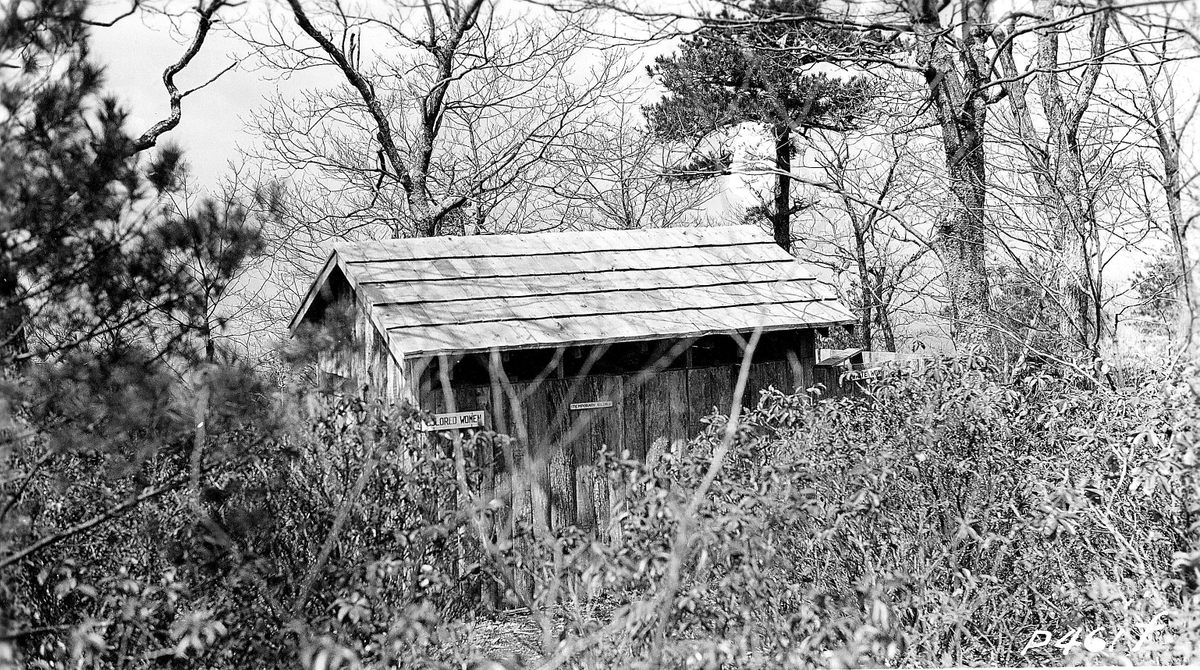 Despite its separate status, by all accounts, Lewis Mountain was beloved by those who recreated there. It soon added rental cabins, which remain in operation today, and a dining lodge, where big bands played on weekends.
"Everyone had fun, enjoyed the scenery and each other," said Lloyd Tutt, the lodge chef and manager for 12 years, in a 1978 oral history of the park. "Tired people … left there relaxed and happy."
The lodge served what was widely considered the best food in the park. Tutt and his wife Mittie, a pastry chef, were known throughout the Shenandoah Valley for their cooking, says Blakey, who is related to them by marriage. "He was really a legend on the mountain. They did the fried chicken, and the mac and cheese, the potato salad, all sorts of pies and cake. The good Southern dishes."
Tutt said that although he was told to turn whites away, they still came: "Our food was that good." He said he did his best to keep the races separate by seating them at different tables.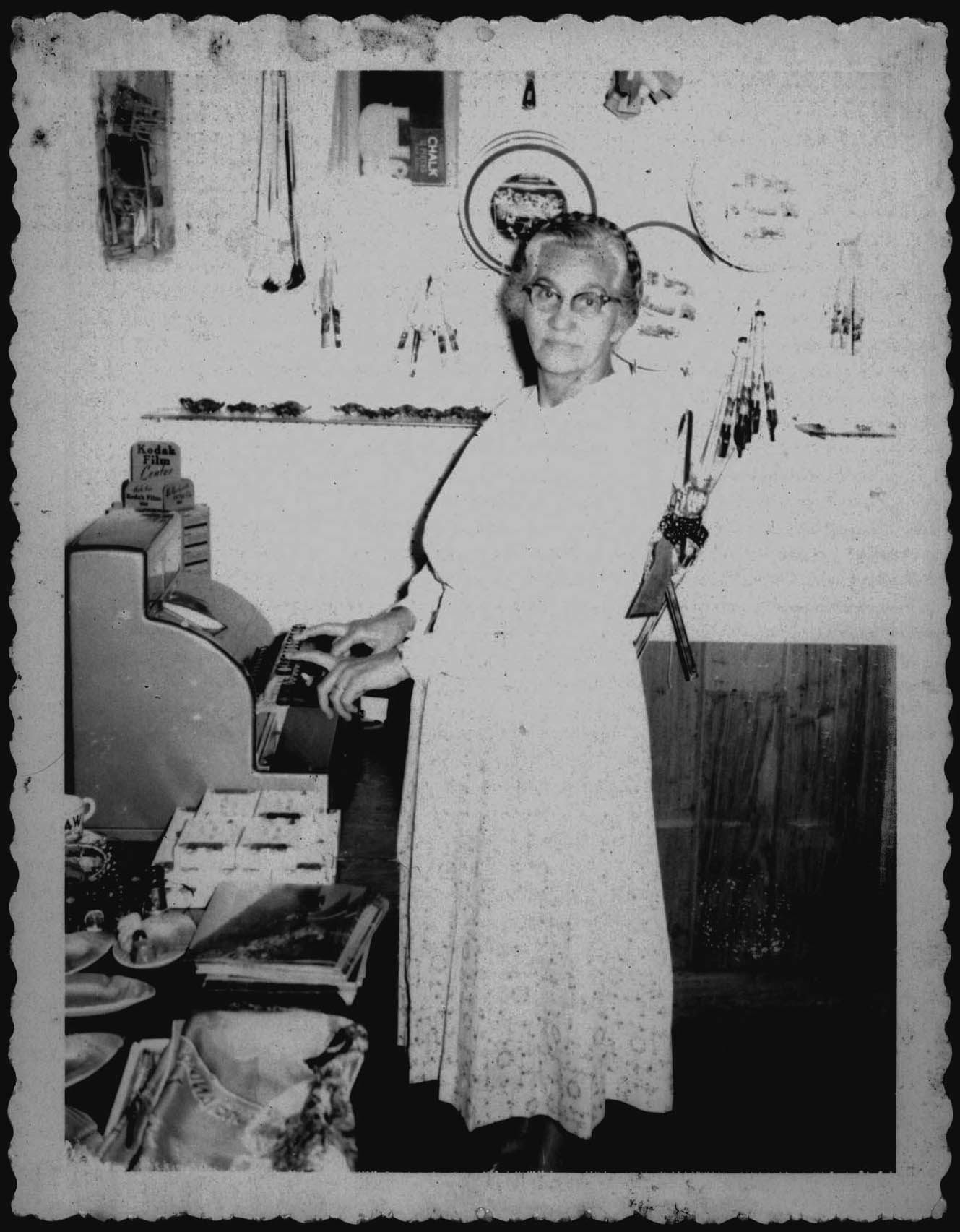 Federal efforts to end park segregation accelerated after World War II, and Lewis Mountain finally integrated in 1951, more than a decade before the color barrier was, officially at least, dropped elsewhere in the South. It maintained its popularity with Black visitors through the 1950s.
Robin Lyttle, president of the Shenandoah Valley Black Heritage Project, says that older residents have fond memories. "You mention the name Lewis Mountain and people smile," she says.
The park itself applauds the effort, says superintendent Patrick M. Kennedy. "We are pleased to collaborate with the Shenandoah Valley Black Heritage Project in our ongoing efforts to learn about and tell the stories of Lewis Mountain, and the people who worked and recreated there."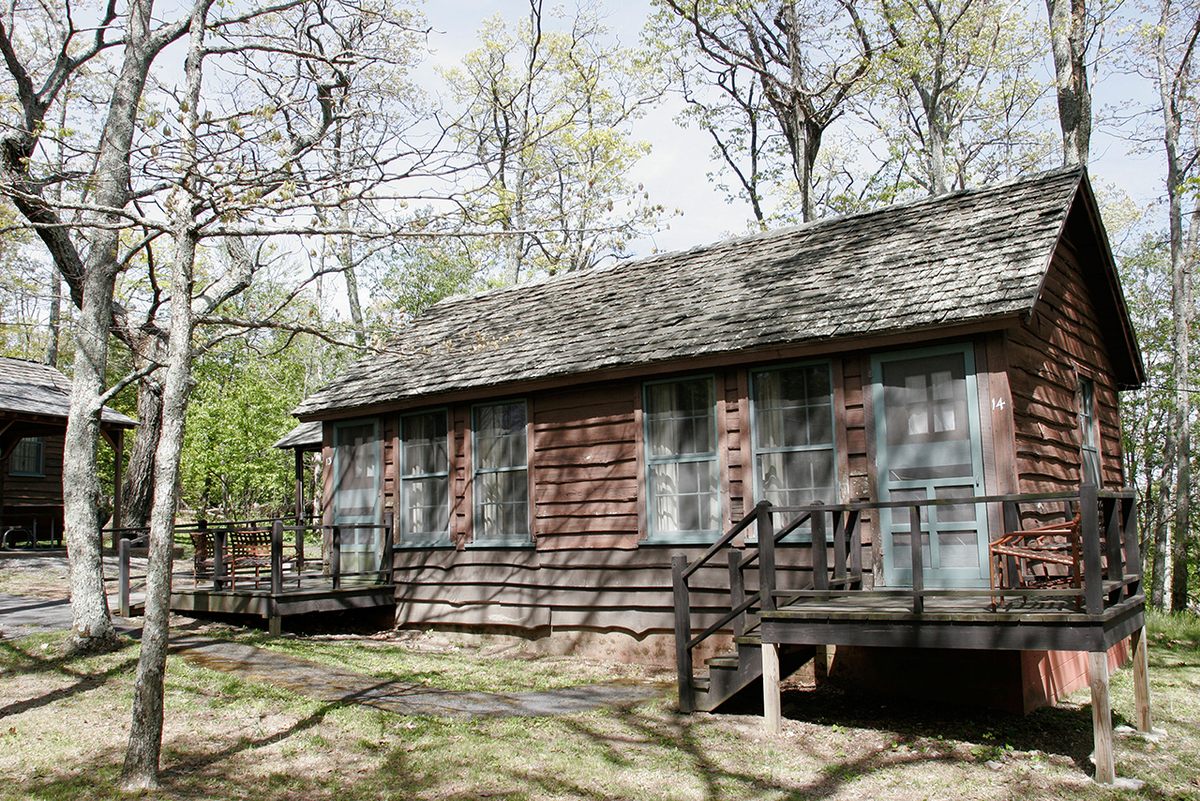 All this was new to Brianna Madden-Olivares, a 20-year-old intern with the history group. Although she attended high school in nearby Harrisonburg, she didn't know about Lewis Mountain. "Even my Dad had never heard of it," she says.
The Black history group had planned a Lewis Mountain reunion this fall, but it was canceled due to COVID-19. Instead, Madden-Olivares, now a drama student at the New School in New York City, joined a small group at the park site and presented a spoken word performance about the area.
She says the campground, though small, is important. "Black history should be more than slavery and sadness and despair," she explains. "We were able to gather around and have time together in a place where we could go safely and enjoy. We survived because of places like these."