How the 'Rose Mary Stretch' Sold Watergate to the People
To believe the White House's story, Nixon's secretary would have had to have been a contortionist.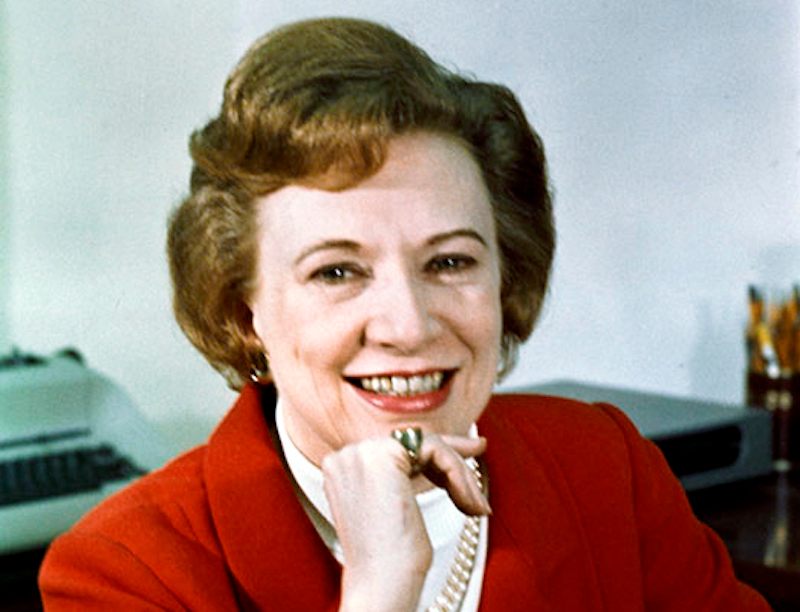 Everyone's heard of the Nixon White House tapes, the secret recordings made by former U.S. President Richard M. Nixon that came to light in the midst of the Watergate scandal. But how many of you remember the "Rose Mary Stretch"?
The "Rose Mary Stretch" was one of the more outlandish details of a complex political scandal that took more than two years to unfold. It was named for Nixon's longtime secretary, Rose Mary Woods, who supposedly erased a crucial segment of the White House tapes.
The short version of the story goes like this: at one point during the Watergate investigation, approximately 18 1/2 minutes of the White House tapes came up missing, and Woods stepped up to claim responsibility. In testimony, Woods claimed that she had been transcribing the Oval Office conversation in question, when, due to the set-up of her desk, she reached over to answer a phone call, and in doing so, accidentally hit the erase button, keeping her foot on the transcription machine's pedal, which forwarded the recording. The press dubbed this unlikely move, "The Rose Mary Stretch."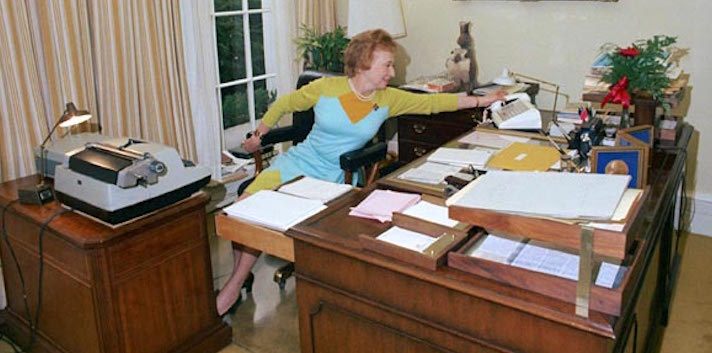 As strange as Woods' explanation was, she also claimed that her error would only have erased only around five minutes of tape, and could not account for the rest of the missing time. In response to her testimony, a photo session was set up where Woods recreated the supposed move, which saw her uncomfortably splayed across her workspace in a position that it would have been nearly impossible to maintain for five minutes, let alone 18.
The pictures, once released by the press, caught the public's attention and managed to sum up a complicated scandal of conspiracy and cover-up in one image. If there was any chance of her explanation passing muster, the pictures of her uncomfortable contortion put an end to that, taking down Nixon's credibility among the general populace in the process.
After the attention garnered by the "stretch" photos, Woods never managed to shake the shadow of Watergate. Nixon resigned the presidency in August of 1974, and Woods continued to work for him during his exile in California. According to Woods' New York Times obituary (she passed away in 2005), at one point she told reporters that, in the end, her work for Nixon had provided her with a "stimulating and interesting life."