Bee-licious: Taste Honey Like a Sommelier With Marina Marchese
Mon, Feb 26, 2024
3 sessions
$220 per person
Up to 25 people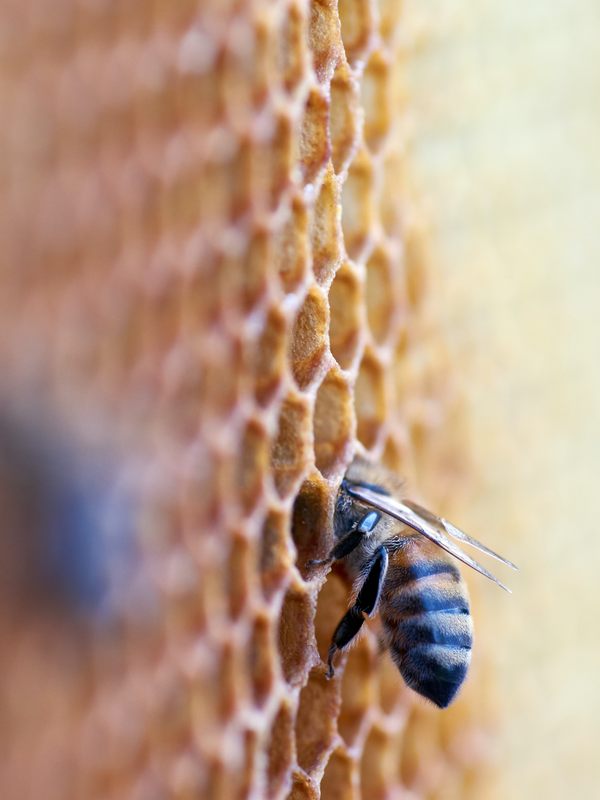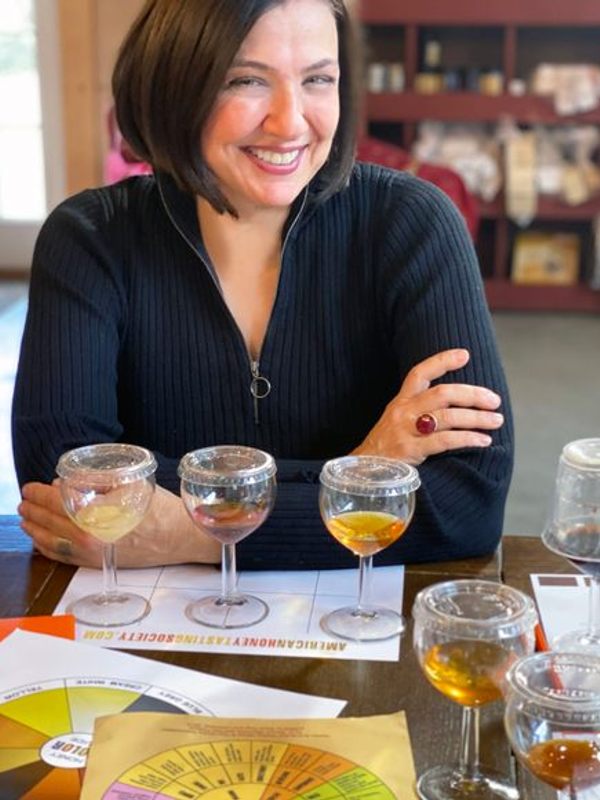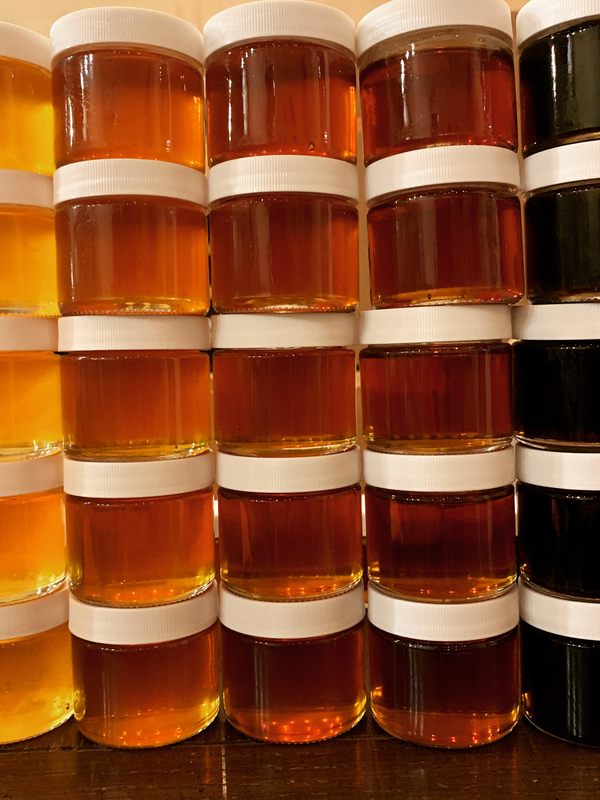 What We'll Do
In this three-part seminar, learn how to taste honey like an expert sommelier—exploring single-origin honeys and how flowers and terroir affect its sensory characteristics.
Course Description
Honey has a long journey before it lands in your jar. Starting with the local climate, the final harvest is affected by the region's diverse botanical sources, the honeybees who visit them, and the activity of the beekeepers who harvest the honey. Join beekeeper, author, and premier honey sensory expert C. Marina Marchese to experience honey like never before, tracing what you taste and smell to the flora and landscape it originated from. We'll practice methods used by honey sensory experts to evaluate samples of honey and learn a new vocabulary to describe their scents, flavors, and textures. We'll cover everything from the honey, its floral sources, and terroir to human psychology and physiology—exploring how both internal and external factors influence the way we experience each drop of honey. By the end of this course, you'll have a deeper understanding of what is a good-quality honey and its properties, the ability to evaluate it using your senses, and the knowledge to make sustainable, delicious choices when buying honey.
At this time, we're only able to ship materials to students living in the U.S.
Please note: A Honey Tasting Kit ($50 including shipping) is required for participation in this course. Instructions to purchase this kit are provided upon checkout and must be purchased before the cut off date listed for each course section below. 
Gastro Obscura Courses: delving deep into the world's culinary curiosities with expert instructors.
Syllabus At A Glance
This course includes three total sessions, each lasting for 2 hours on three consecutive weekdays. Students must register for the course 10 days before the start date to receive their Honey Tasting Kit in advance of the first session. Please see below for more information on the Honey Tasting Kit.  
Winter Section: Starting February 26
Students must enroll and order Honey Tasting Kit by Friday, February 16.
Session 1 (Monday, 2/26, 7-9 PM ET): Introduction to the Sensory Analysis of Honey: Gustatory and Olfactory Exercises
Session 2 (Tuesday, 2/27, 7-9 PM ET): Guided Tasting & Evaluation of Eight Unifloral Honeys
Session 3 (Wednesday, 2/28, 7-9 PM ET): Demystifying Honey Defects and Crystallization: Health benefits and culinary pairings
**Please note that this course runs on three consecutive days of the same week.**
Between Sessions
While there won't be any formal homework, it's recommended that students refrain from wearing scented products, drinking, or smoking before the class to create the best possible honey tasting experience.
Course Materials
As part of this class, the instructor will prepare and ship a Honey Tasting Kit that is required for participation in this course. The cost of this kit is $50 including shipping and handling. Students must purchase the Honey Tasting Kit no later than two weeks before the start date and will receive their Kit the week before the first session. Please see sales cutoff dates above in the Syllabus at a Glance section. Instructions to purchase the kit will be provided upon checkout. Please note we're only able to ship materials to students living in the U.S. at this time.
Community Guidelines for Students
Please take a moment to review our community guidelines for students, which aim to share our classroom ethos and help set the stage for the best possible learning experience.
Atlas Obscura Online Courses
Atlas Obscura Courses offer opportunities for participants to emerge with new skills, knowledge, connections, and perspectives through multi-session classes designed and taught by expert instructors. To learn more about our current course offerings, please visit www.atlasobscura.com/online-courses. For answers to commonly asked questions, check out our FAQ page here.
Founded in 2009, Atlas Obscura created the definitive community-driven guide to incredible places across the planet and is now an award-winning company that shares the world's hidden wonders in person and online.
Where We'll Be
Once registered, you'll receive a confirmation email from Eventbrite that will provide access to each class meeting. Please save the confirmation email as you'll use it to access all sessions of your course via Zoom.
About Your Instructor
C. Marina Marchese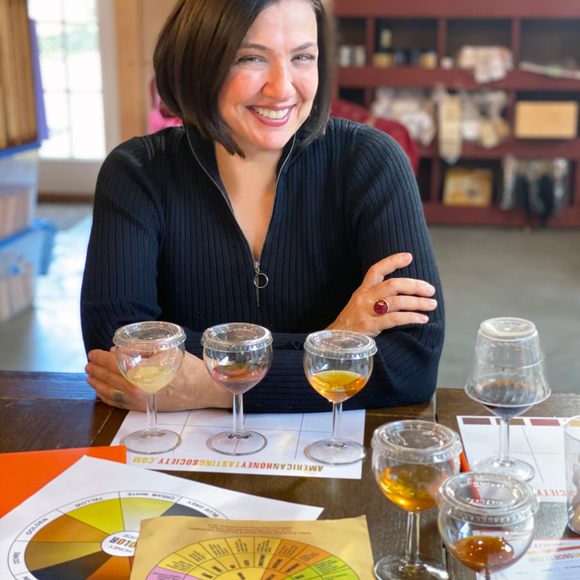 C. Marina Marchese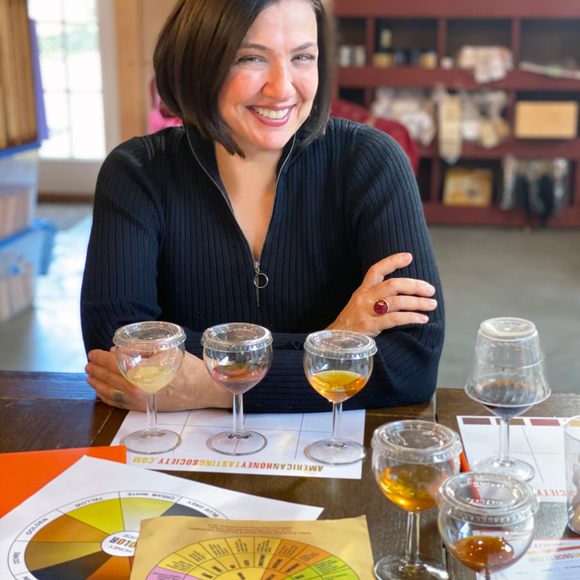 C. Marina Marchese is a beekeeper, author, and member of the Italian National Register of Experts in the Sensory Analysis of Honey, where she received her formal training as a honey sensory expert. She is the author of The Honey Connoisseur: Selecting, Tasting and Pairing Honey with a Guide to More than 30 Varietals (with Kim Flottum), Honey for Dummies (with Howland Blackiston) and her beekeeping memoir, Honeybee Lessons from an Accidental Beekeeper. In 2011, Marina established The American Honey Tasting Society as the leading resource for honey sensory education in the United States. An avid world traveler, Marina has had the unique opportunity to taste hundreds of new and old-world honeys maintaining an impressive private library of honey samples.
What Else You Should Know
This is an interactive, small-group seminar that meets over Zoom. Students may be encouraged to participate in discussions, work on assignments outside of class, and workshop projects with their instructor or classmates. Due to the interactive nature of this course, we strongly recommend students attend as many live sessions as possible. Within 72 hours after each session meets, students will receive access to a recording of the live session, which they can watch for up to two weeks after the course concludes. 
Instructors may use Google Classroom to communicate with students outside of class. While students aren't required to use Google Classroom, instructors may use this platform to post resources, discussion questions, or assignments. This platform also offers a space for students to connect with one another about course material between sessions.
We provide closed captioning for all of our courses and can share transcripts upon request. Please reach out to us at experiences@atlasobscura.com if you have any questions, requests, or accessibility needs.
Group Size
There are 25 spots available on this experience.