How the 'Swiss Milkman' Brought Cheese Production to Nepal
Earthquakes and rebels haven't stopped high-altitude yak cheese artisans.
After three days of uphill trekking through Nepal's Langtang Valley, Prem Bhattarai, my hiking companion from Kathmandu, was enthusiastically animated by the prospect of cheese. "Now we're here, this cheese must be taken at any cost!" he exclaims as we reach the village of Kyanjin Gompa.
Kyanjin Gompa sits mere miles from the Tibetan border, at an oxygen-starved altitude of 3,800 meters. Yet in this remote Himalayan village, perpetually enveloped by mist and fog, there's a factory specializing in the production of Swiss-style cheese made with local yak milk. These days, it's in high demand across Nepal. But such cheese was nonexistent until the arrival of a Swiss development worker in 1952, who would become known as "the Milkman."
As we arrive at the Organic Yak Cheese Production Centre in Kyanjin Gompa, Nima Tamang is using a heavy wooden press to mold mounds of curd into thick wheels of cheese. "This is our best yak cheese," Tamang announces proudly, as he offers me a small chunk to try. I take a bite. It's strong in flavor, with a hard, salty rind: not too different from a classic, hard Swiss cheese.
The factory is packed to the rafters with cheese wheels weighing 20 pounds or more. Each is worth up to 20,000 rupees, or around $200. The wheels are soaked in saltwater for at least 48 hours. This forms a rind, and adds to the distinctive flavor. The cheese is then left to mature for a minimum of 15 days and a maximum of six months. "The techniques we use, they are all of Swiss origin," explains Tamang, who has worked at the center as a production manager for the last four years. "The Swiss gifted us most of the tools we use to make the cheese, and they helped pay for this building too."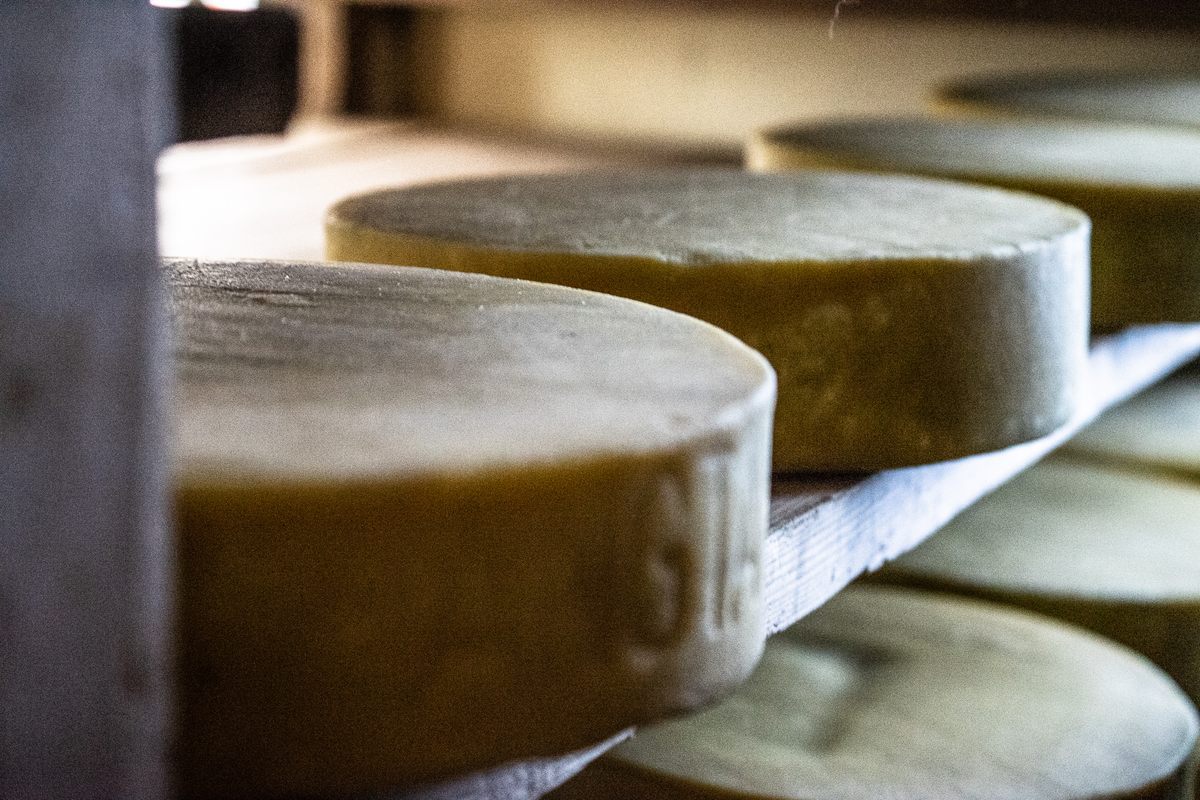 Alpine-style cheese made with Himalayan yak milk got its start long ago with the work of Swiss dairy specialist Werner Schulthess. The United Nations' Food and Agriculture Organization sent Schulthess to Nepal in the early 1950s. As journalist Prateek Pradhan writes, his task was to find a profitable solution to the excess milk produced in remote mountain areas.
His work began in the Kathmandu Valley. Eva Manandhar, writing for ECS Nepal, described how with "dedication and persistence," he persuaded farmers to provide him with milk to be pasteurized. He was so successful that expatriates living in the valley gave him a nickname: "the Milkman."'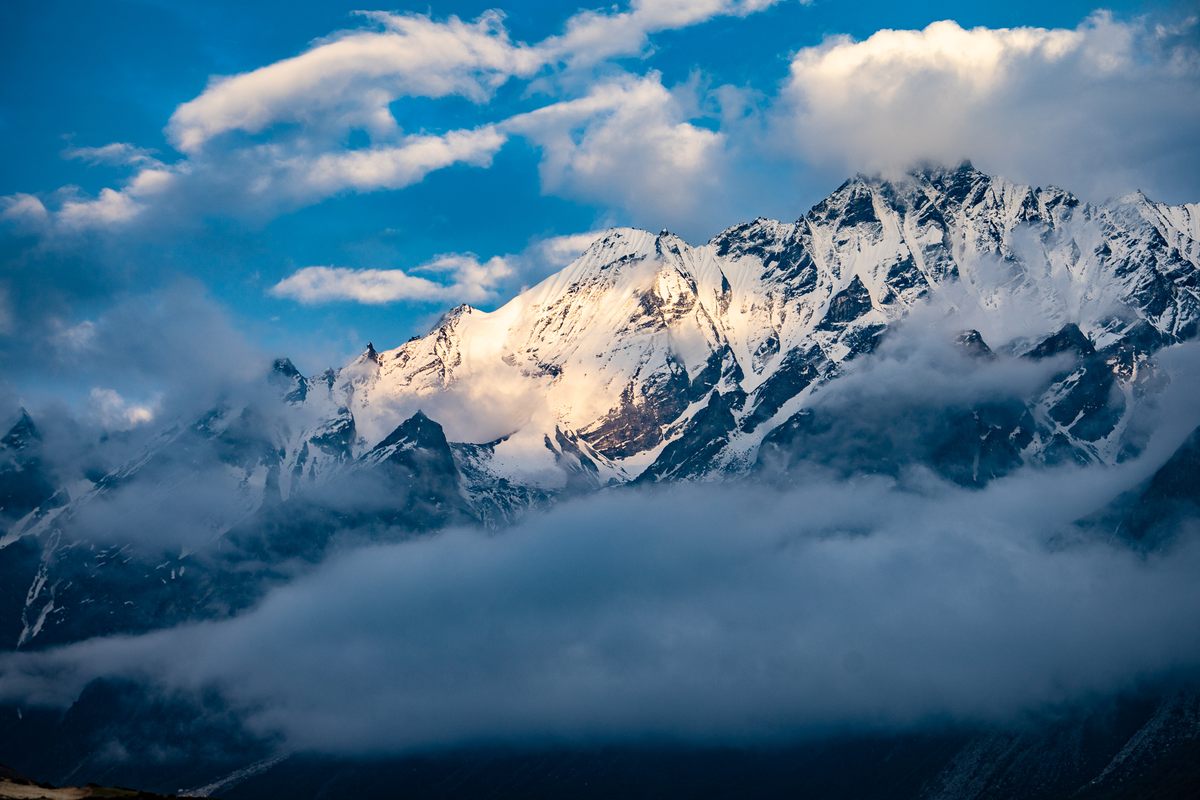 After this initial venture into the Kathmandu Valley, Schulthess journeyed higher into the Himalayas. At altitude, he would find a huge surplus of yak milk. And unlike the valley, it was too far away from Kathmandu to ship milk without spoiling. "That was when the bright idea of transporting milk in the form of cheese struck him," writes Manandhar.
In 1953, Schulthess wrote in a report, he decided to make "alpine-type hard cheese" in the valley of Langtang, seven days walking distance from Kathmandu. At first, Schulthess financed the operation himself, commissioning a cheese vat, a press, and other tools from a local craftsman. "Upon my arrival in the Langtang," he writes, "I bought milk—again with my own money—and started my trials to manufacture matured cheese." By the summer, he notes, the project had already produced a ton of cheese.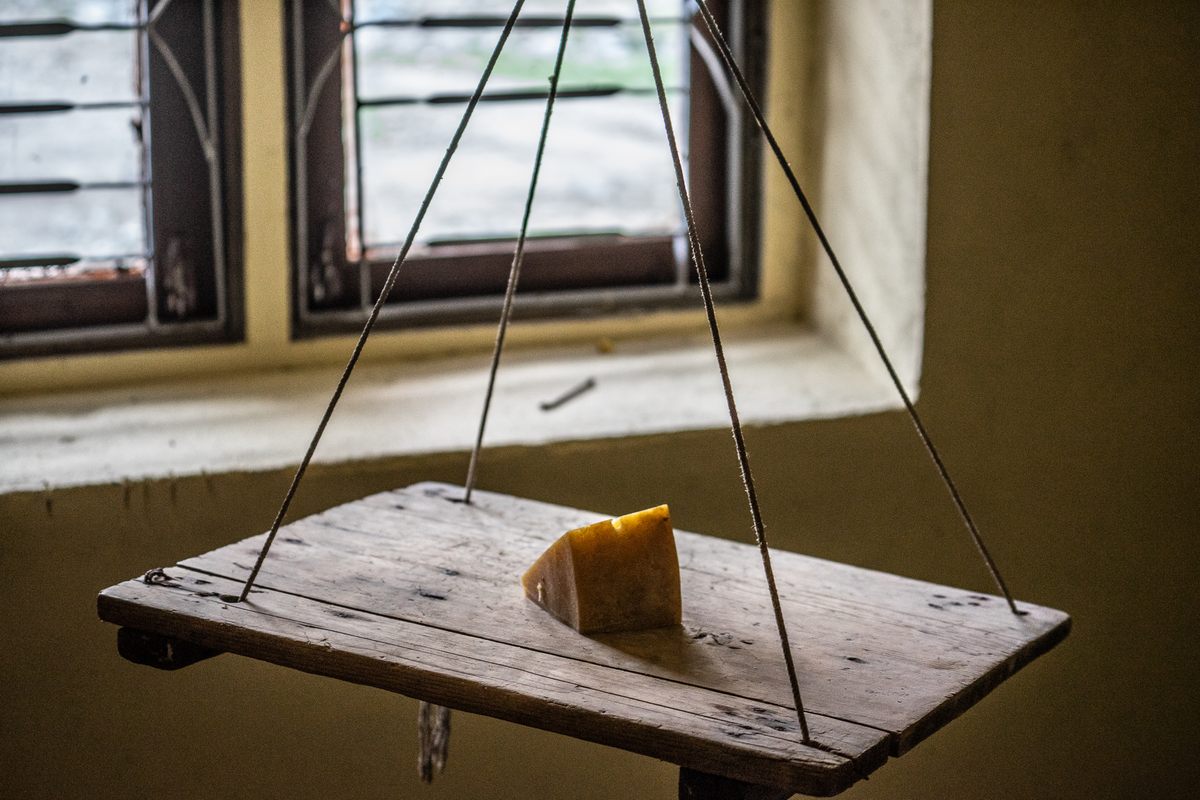 But he soon realized that he had a problem. Pradhan sums it up succinctly. While pastoralists have long used yak milk to make cheese-like chhurpi, Schulthess' cheese was different enough to many Nepalis that "it took significant time for their taste buds to accept it." Schulthess ended up distributing lots of free cheese to locals.
Much has changed since the 1950s, though. Now, supply of the tasty cheese can't keep up with demand. "In Kathmandu," says Bhattarai, "the yak cheese costs much more than in the mountains and often there's very little for sale. That's why I must buy it here!"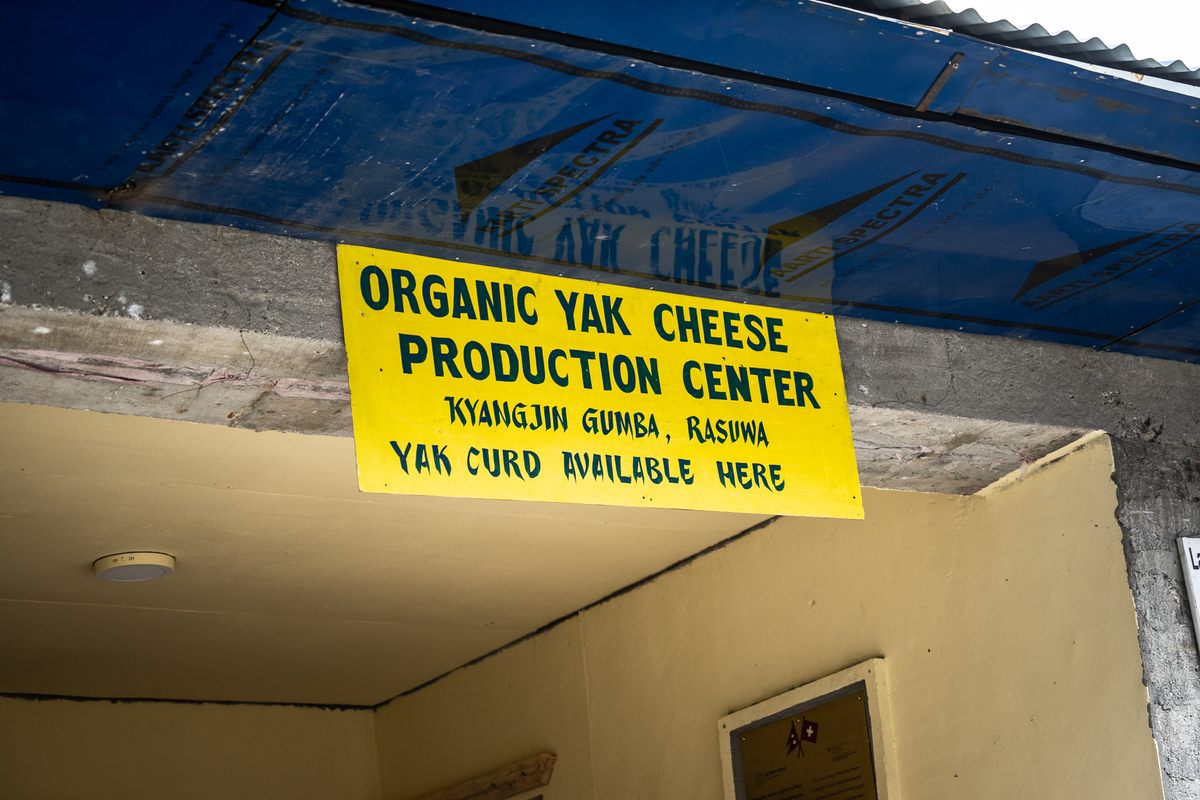 Down in Kathmandu, yak cheese is hardly a necessity, but it is very much a delicacy. Schulthess' efforts in the 1950s proved a success in Langtang, and more dairies and cheese factories sprang up in rural areas across Nepal. When Schulthess returned to Nepal in 1986, he noted that there was a "summer production of 80 tons of cheese from mountain dairies."
But over the years, insurgencies and natural disasters shrank the supply. Pradhan writes that raids by communist rebels during Nepal's decade-long civil war had a "serious impact on the cheese production" at the turn of the 20th century. Remote dairies filled with cheese were prime targets as a source of free food.
More recently, the devastating 2015 earthquakes caused widespread destruction. The Langtang Valley was one of the hardest-hit regions in the country. Hundreds died, and entire villages were buried. Outside the cheese factory, pieces of mangled metal still lie on the ground. "That was some of the old equipment," Tamang says. "It was destroyed in the earthquake. In the pastures, many of the herders and their yaks were killed by avalanches."
With the factory buildings damaged and unstable, Kyanjin Gompa's yak cheese production halted. The Swiss would return to help, though. A plaque in the Cheese Production Centre, dated November 2018, commemorates the support of the government of Switzerland in rebuilding.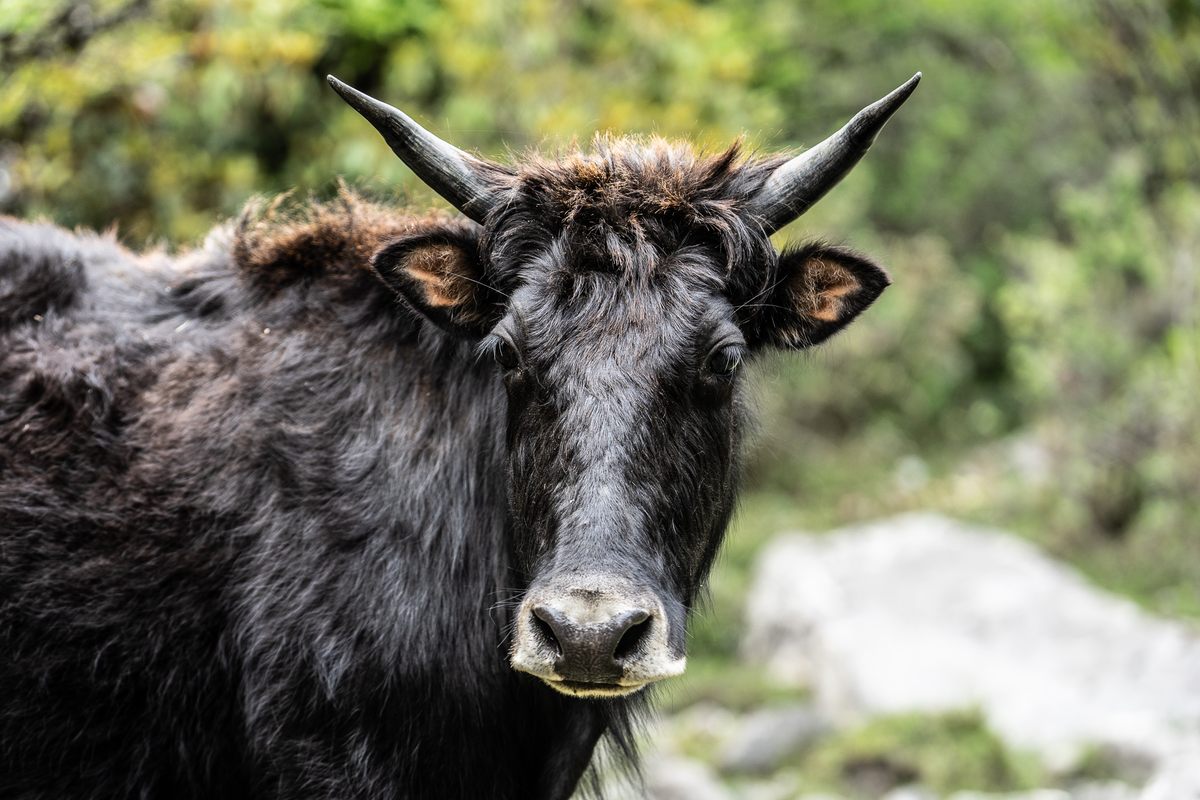 That morning, Tamang had received a fresh consignment of yak curd and whey. Herders in the Langtang Valley separate the milk themselves, he explains, by heating it in metal vats in the villages before bringing it in an arduous trek into Kyanjin Gompa. Then, it's purchased by the cheese production center at set rates.
But to collect their money, yak herders must then walk all the way to the village of Syabru-Besi, where it's deposited directly into bank accounts by Nepal's Dairy Development Corporation. The steep downhill journey takes three days.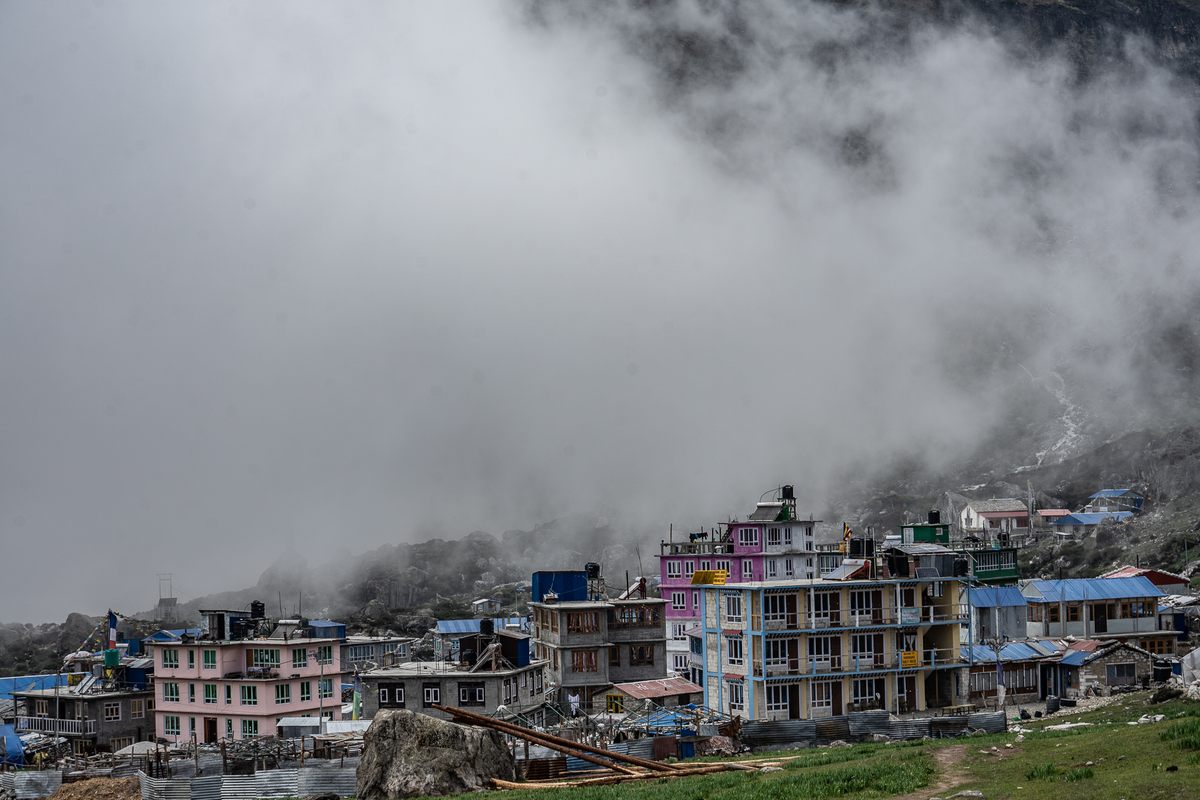 As the cold mist moves down to the village, we retire to the warmth of a teahouse. Porters play cards around a table, while Bhattarai cuts up yak cheese into cubes and passes them around. The winners of the card game brave the cold to go purchase more cheese with their winnings.
In remote villages, locals benefit from this new source of income. Pradhan comments that cheese has helped people in the industry improve their standard of living. "The cash provided them an opportunity to invest in schooling of their kids, and improve their diet," he writes. The popularity of cheese has only increased, and in the Kathmandu Valley, entrepreneurs are now crafting French-inspired yak cheese and strong Italian blue cheeses for a ready Nepali palate.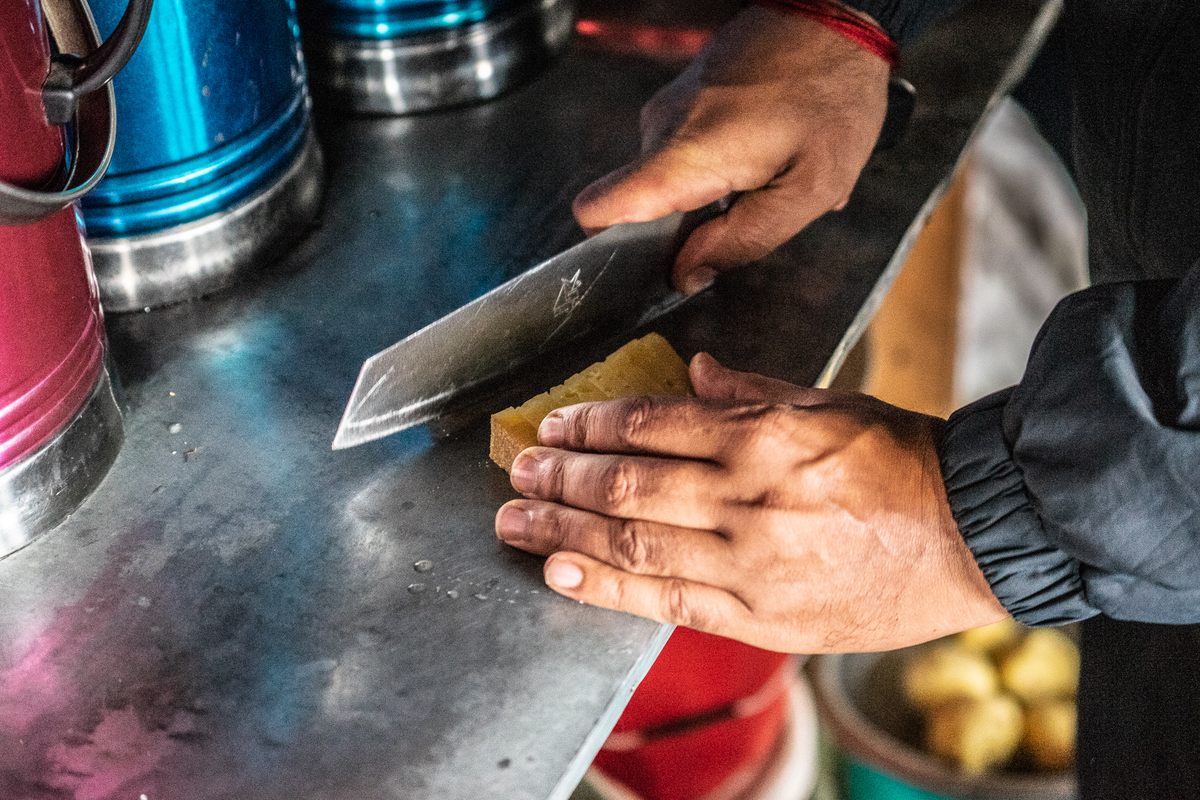 This cheese revolution is undoubtedly indebted to the efforts of Werner Schulthess. Before his death in 2011, he went on to help establish dairy industries in Madagascar, Kenya, and South America. But yak cheese continues to be produced in the Himalayas due to the hard work and determination of herders and workers such as Nima Tamang. Even in the aftermath of devastating earthquakes and the daily challenges of living at altitude, the cheesemaking goes on.
Gastro Obscura covers the world's most wondrous food and drink.
Sign up for our email, delivered twice a week.