The Kashmiri Cheese Brand Operating at 7,000 Feet
Their cows and buffaloes graze in Himalayan meadows.
It was a chilly December morning in Kashmir, and Chris Zandee was calmly working in his Himalaya Cheese office in the village of Langanbal. Located about a three-hour drive from the city of Srinagar, it's surrounded by snowy mountain peaks, tall coniferous pine trees, and glistening lakes.
A native of the Netherlands, Zandee had come all this way to set up a small factory with clear goals: to put Kashmiri Kalari cheese on the map, and to create employment opportunities for the Gujjars, semi-nomadic pastoralists whose main occupation is rearing cattle that graze in nearby mountain meadows.
It's now been 15 years since they and Zandee first partnered. Their Kalari cheese is sold in stores across India, and the site of Himalaya Cheese has become a popular eco-tourism spot.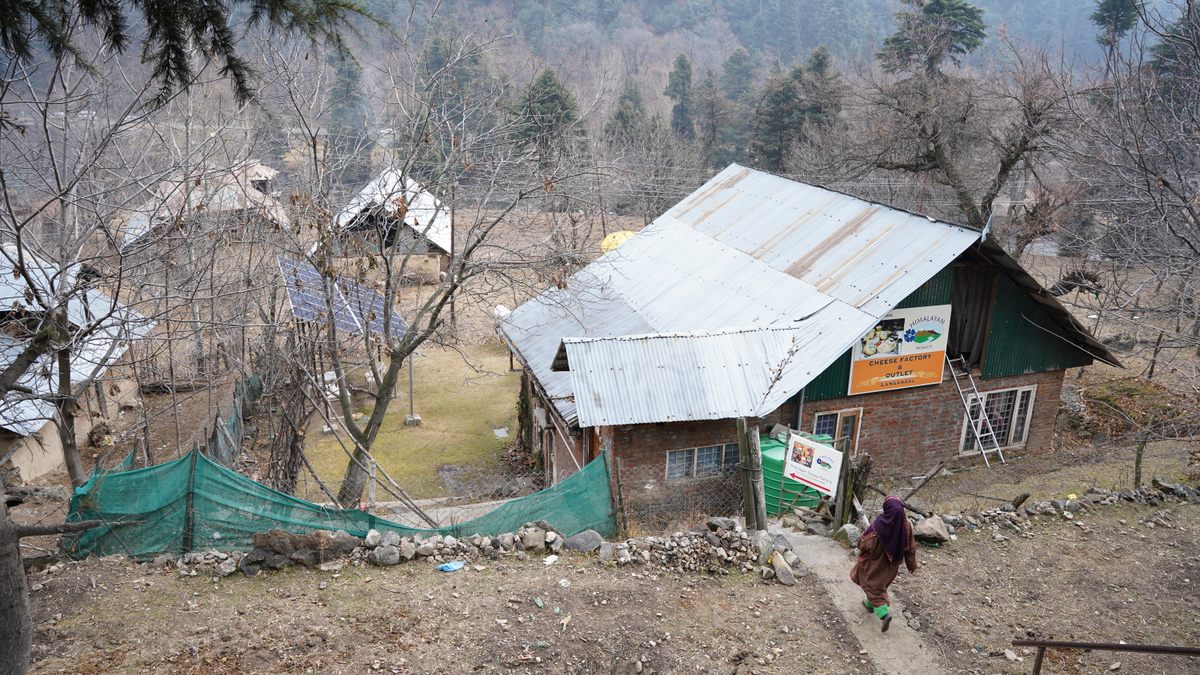 In 2003, Zandee was trekking in the upper reaches of Pahalgam—a popular route for tourists in the Himalayas—when he saw the Gujjars whipping milk to make Kalari cheese in their free time, easily beating the milk in a steel jug with a wooden whisk. He was fascinated.
Zandee did not know the nomads' language, so his friend Gulzar translated as Zandee asked how much they made from selling the cheese. "Nothing," Gulzar said. "They just do it so that the milk will not go stale. At most, they will barter it with a shopkeeper who may give them a pound of sugar or a dozen matchsticks."
As Zandee learned, Gujjars are culturally distinct from other Kashmiris, living on hilltops in houses made of wood and mud known as kotha. Women walk miles to fetch water, and the medical facilities and schools are also miles away. They rely on their goats, cows, and sheep for a livelihood, migrating with the change of seasons. Life was challenging for this Gujjar community, with the government providing little or no assistance.
"I was appalled by their poor and harsh living conditions, and desperately wanted to help them," Zandee says.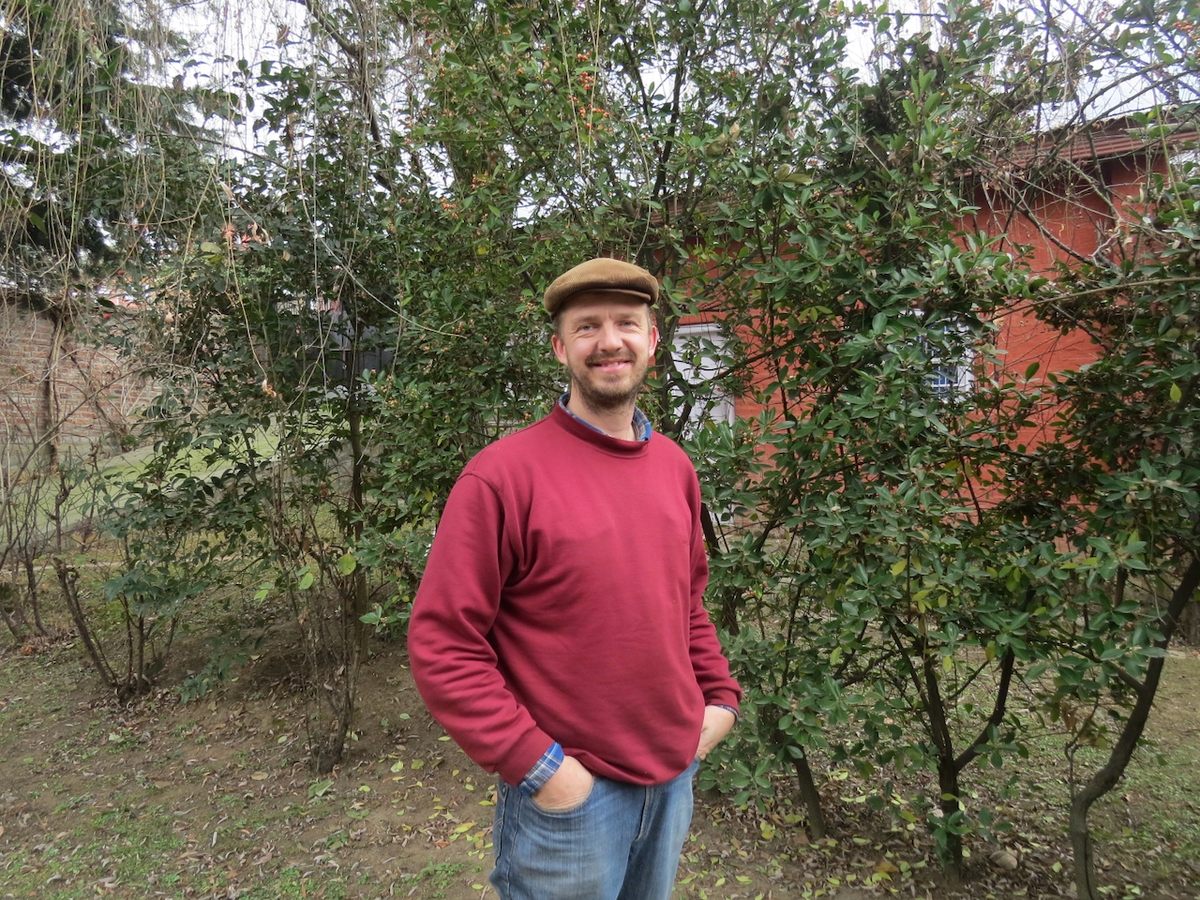 In 2004, he went back to the Netherlands, where he'd grown up in a modest, farming community and learned cheesemaking from his father, but returned to Kashmir that same year, determined to start a social enterprise. For the next nine months, he learned Gojri, the local language. Gulzar would teach him for a few hours each day, and Zandee would walk, initiating conversations with locals. Today, he can speak Urdu, Kashmiri, and Gojri.
While studying the language, Zandee traveled around Kashmir to learn about local cheeses. He found that except for Langanbal, almost every district in the state produced the same variety of cheese, paneer, but the manufacturing techniques, textures, and taste differed in each. Cheese in South Kashmir is typically soft and white; cheese in North Kashmir is a little hard, with a creamy texture and strong raw milk-like taste.
"After I discovered Kashmir's cheese culture, which is at a small scale, I decided to help the community improve [their cheese] by building on their skills and introducing them to the Dutch technique as well," says Zandee. "They lacked marketing, so I helped to commercialize the product."
In the upper Himalayas, Zandee stayed with the Gujjars for 10 days. On the first day, he invited them to see what he was doing. They showed interest, and for the next nine days, they made cheese with him.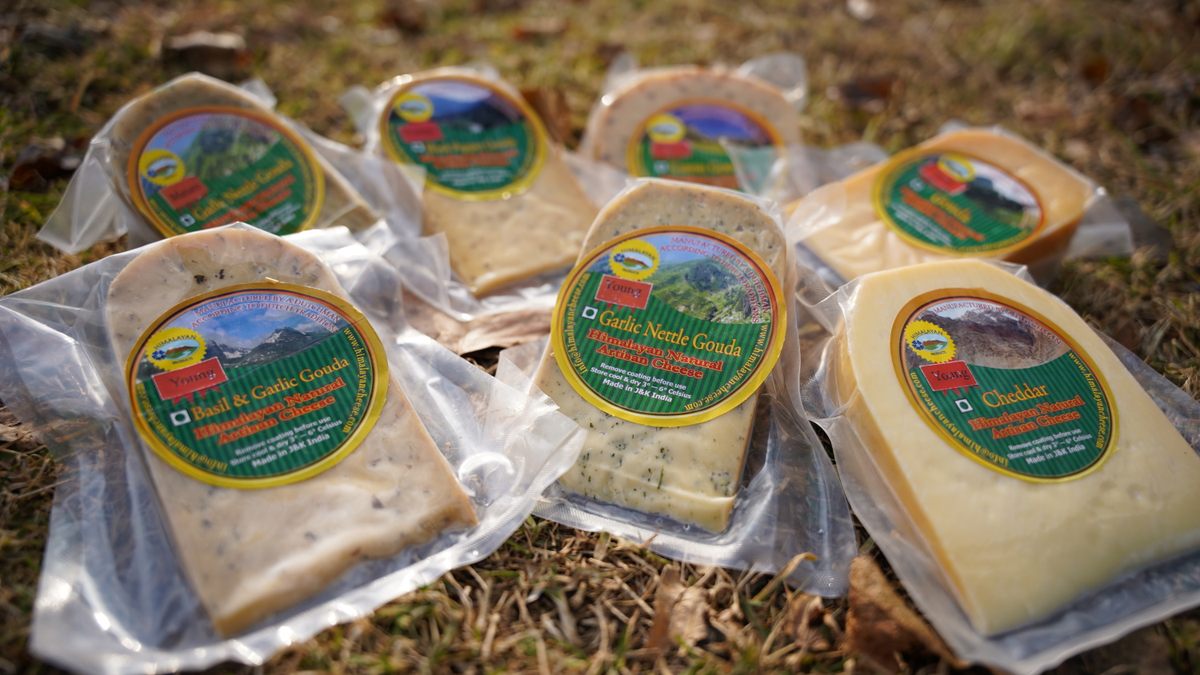 Zandee's first full-time employee was Ghulam Hassan Khatana. Khatana knew how to make Kalari, as he had learned from his mother, but built his skills and learned Dutch methods and how to make flavored cheeses. Zandee's wife, Kamala, who is Indian, also taught Khatana how to read and write in English.
"I now get to represent my community and our unique cheese brand in different parts of India," says Khatana, smiling, as he describes traveling to represent Himalayan Products at a food festival. "This is gaining me exposure into the workings of the food industry."
But Zandee initially struggled to find workers for his proposed cheese business. In the Gujjar community, making cheese is traditionally a woman's job, but it's uncommon for women to work for other people.
"[So] I thought if women cannot come out to work, I can go there and set up the facility within the community," says Zandee. "That is how the factory ended up in Langanbal."
"Zandee convinced our families," says Khatana, who now co-manages Himalayan Products' manufacturing, "and made it possible for the women to work."
Although it was their skill at making Kalari that had brought Zandee to Kashmir, they had to adapt to sell the cheese commercially. They started with hygiene standards. "While making cheese at home, women would use the same spatula to stir tea, rice, and cheese," explains Zandee, "since fetching water to clean the dishes is a hardship, as streams are miles away from their houses."
Zandee also taught them how to make international cheeses such as gouda and cheddar.
"In major cities like Delhi, Mumbai, or Chandigarh, people buy cheese exported from Holland and pay anywhere between $13 to $15 for a pound," he says. "If Indians can pay to buy imported cheese, then why can't they buy the same cheese locally produced by their own farmers at a low cost?"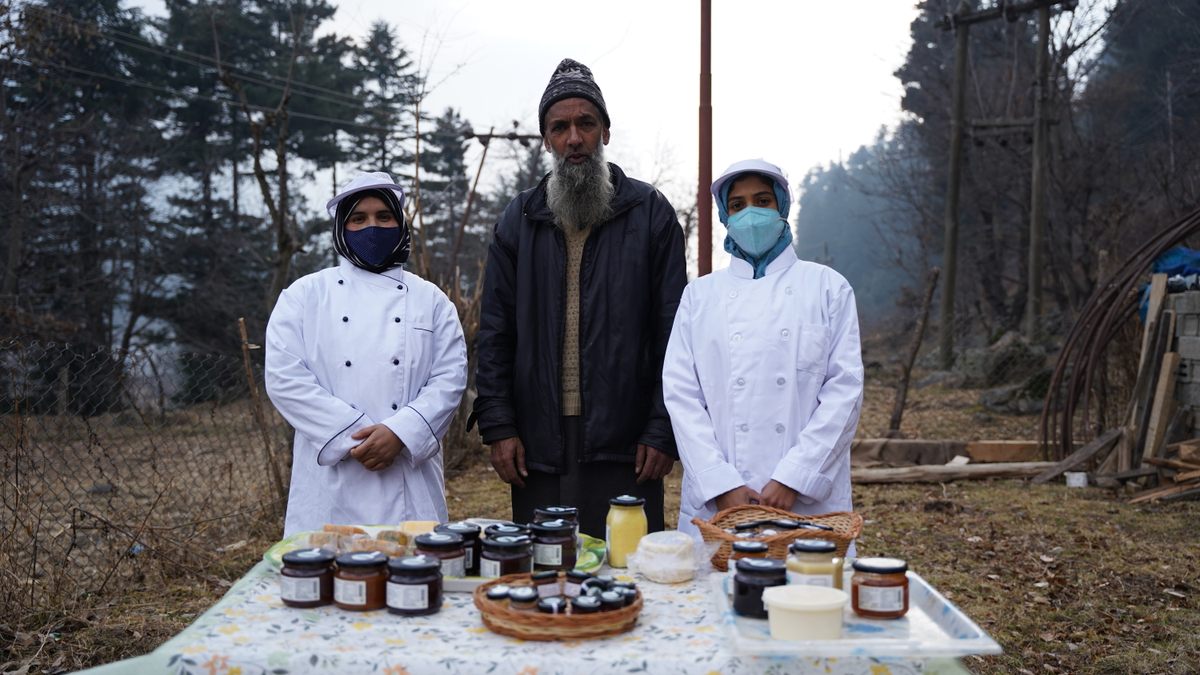 Over time, with training and experiments, the Himalayan Products team developed eight flavors. Today, they produce flavored cheese such as chili, mustard walnut, and cumin, and have also started making organic jams and honey. Zandee also branded their Kalari as the "Mozzarella of Kashmir."
On the day I visited, Khatana briefed tourists visiting the factory and tasting cheeses while female staff members set up a small stall to showcase the products. Himalayan Products procures milk from 150 Gujjar vendors whose cows and buffaloes graze on Himalayan grass, herbs, and plants. Men collect the milk every morning, and women make the cheese. "We make sure that women get equal work opportunities," Zandee says.
Himalayan Products also insists on paying cash into the hands of women only. "We believe the 'milk money' should go in the hands of the wives as it is them who feed, clean, and milk the cows," says Zandee.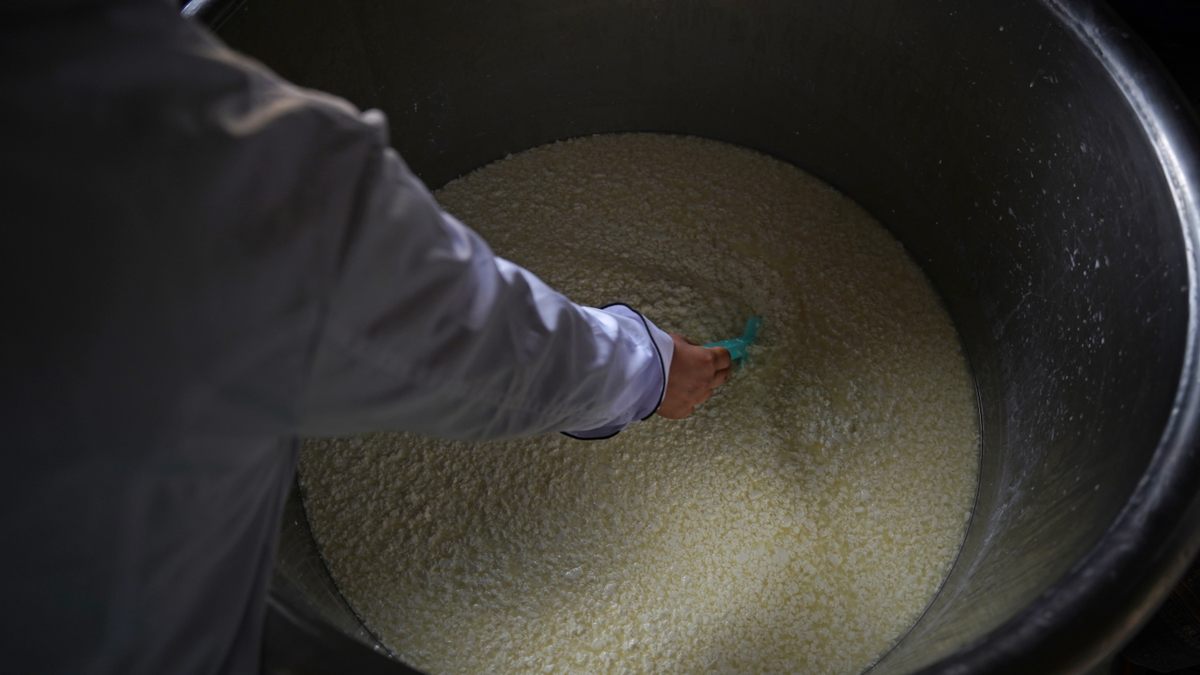 Running a business in Kashmir, which is claimed by both Pakistan and India, and is the subject of a decades-long conflict, has its own challenges. In 2019, India revoked the semi-autonomous status of Kashmir and implemented a communication blackout during the unrest that followed. With no internet or phone connection in the valley, Himalayan Products faced heavy losses as they couldn't reach customers in Kashmir and India.
This makes the success of Himalayan Products all the more remarkable, and Zandee, Khatana, and other staff have inspired Kashmiri youth, who often only looked for government jobs after completing their education, to pursue entrepreneurship. Amidst violence, uncertainty, and unemployment, the high-elevation cheese company has shown them they can aim high.
Gastro Obscura covers the world's most wondrous food and drink.
Sign up for our email, delivered twice a week.