How a 400-Year-Old Cheese Got Its Groove Back
The secret ingredient? Stinging nettles.
"We're about to run out of cheese!" Catherine Mead exclaims with a mixture of panic and pride as she steps out of the dairy and into the cheese shop on her farm in Cornwall. "It takes us months to make each truckle of Cornish Yarg. And we're almost out!"
Ripened in a coating of hand-foraged stinging nettles, Cornish Yarg is a semi-hard cow's milk cheese with a distinctively crumbly texture and a creamy, mushroomy taste. Inspired by a rediscovered 17th-century recipe, Mead and her fellow cheesemakers have spent decades redesigning this historical cheese for modern tastes.
Mead is the owner of Lynher Dairies, a dairy farm in the village of Ponsanooth, in the far west of the British county of Cornwall, that is the sole producer of Cornish Yarg. The cheese is now award-winning, and Mead received an OBE (Officer of the Order of the British Empire) from the Queen in 2019 for "services to cheese and community." But Yarg only exists today because a farmer named Alan Gray stumbled across a dusty recipe book in his attic.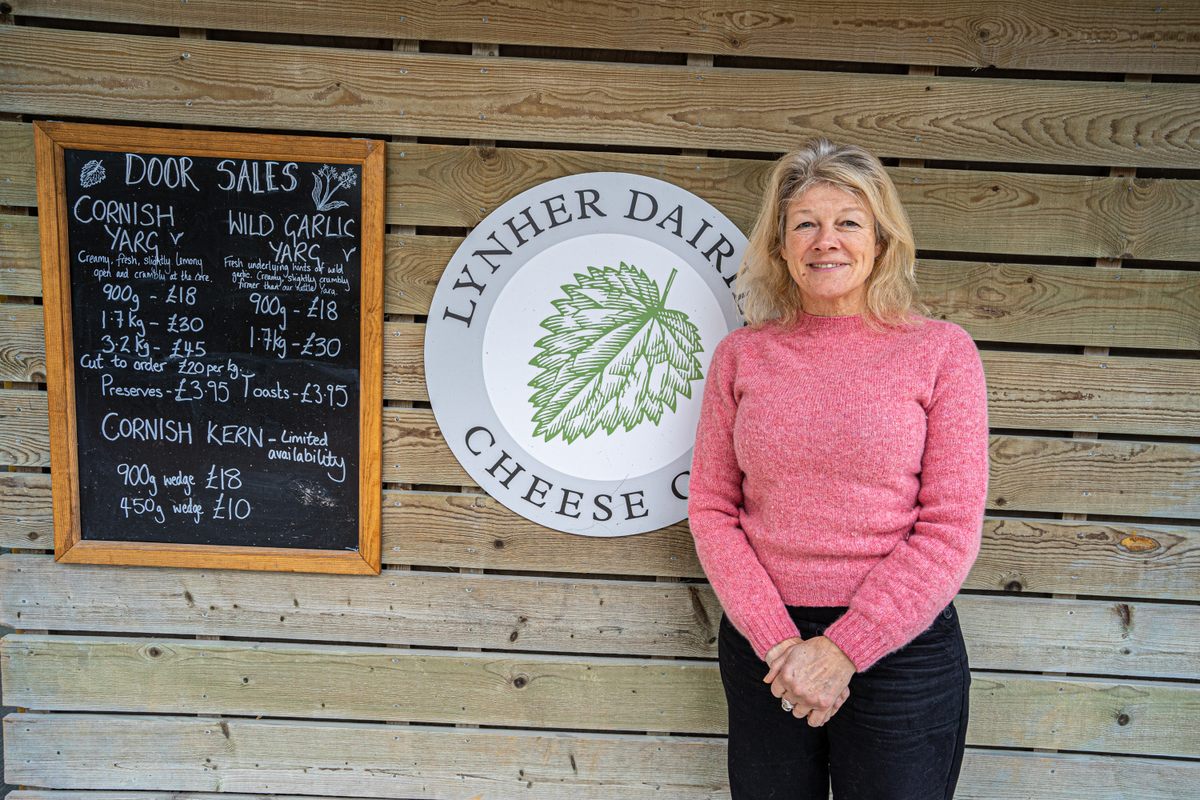 The book, a tome of historic culinary techniques, is still in print today. "It's quite hilarious to read these days," Mead says with a chuckle as she places a copy on the table. "It's called The English Huswife, and it supposedly contains 'the inward and outward virtues which ought to be in a complete woman.'"
Written by Gervase Markham, a 17th-century Englishman, The English Huswife contains—in addition to dozens of cheese recipes—expert advice on banqueting, brewing, baking, distillation, and preparing perfumes, wool, hemp, and flax. All the 17th-century household essentials.
But what stuck with Gray as he flipped through the recipe book, sometime in the 1980s, was the curious notion of maturing homemade cheese with stinging nettles.
In a chapter entitled "Of Dairies, Butter, Cheese, and the necessary things belonging to that office," there are instructions to make a bed of nettles both "under and aloft" the cheese and to renew the nettles once every two days. Markham writes that the end result will be "a very dainty nettle cheese, which is the finest summer cheese that can be eaten."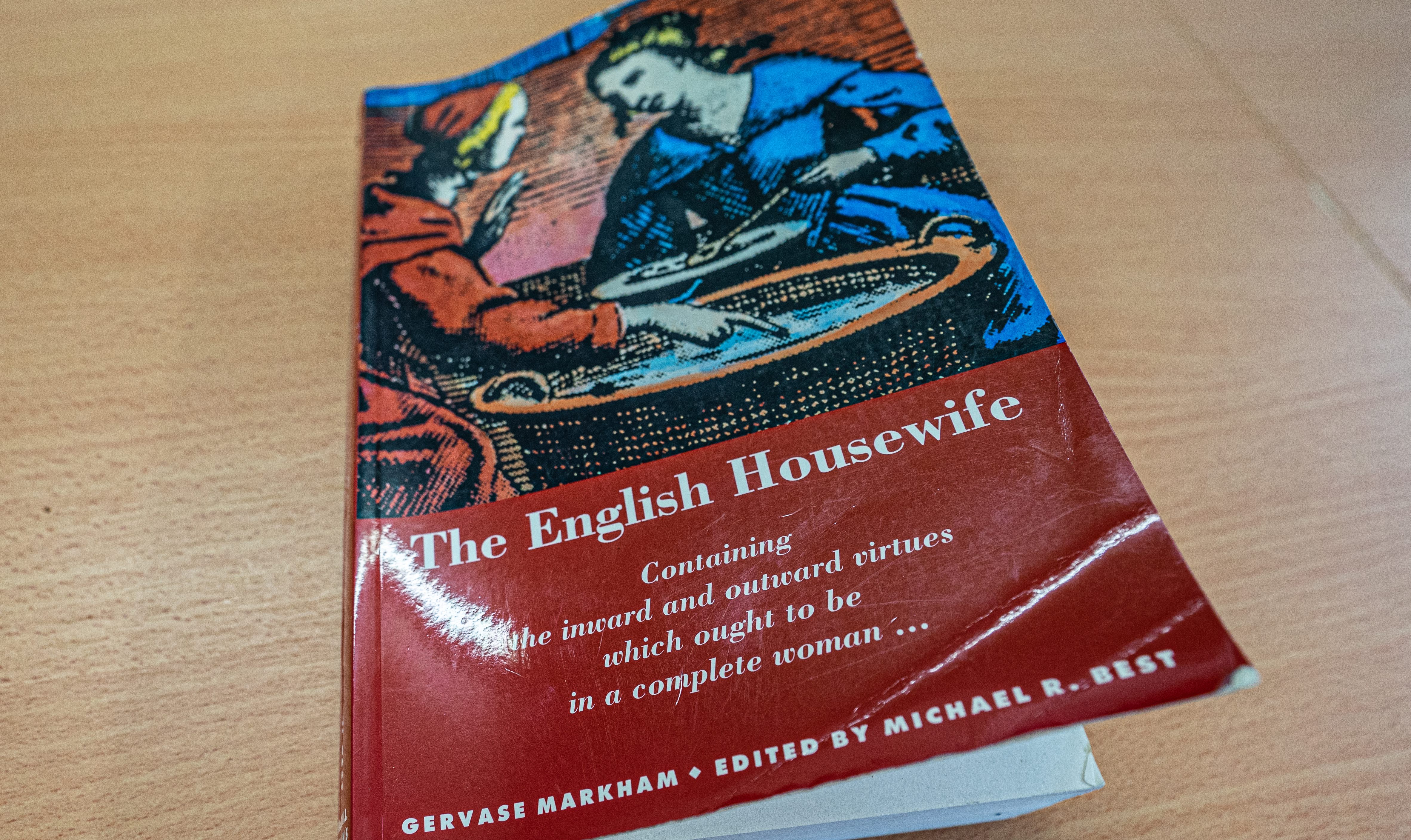 It's not so much a recipe, though, as a set of loose instructions. Markham provided no measures, no quantities, and no suggestion as to how long the cheese needs to remain nettle-bound. So Gray, a farmer looking to expand into cheesemaking, began experimenting in his farmhouse kitchen, creating a rustic cheese that would evolve into Cornish Yarg. The recipe book gave no name for the nettle-wrapped cheese, so Gray simply called it "Yarg," his surname spelled backwards.
"But the local health authorities didn't like it, they only saw danger," says Mead, as she animatedly explains how Gray was prevented from selling his Cornish Yarg at farmers markets. Gray had no access to industrial-cheesemaking equipment, and, as Mead explains, "He didn't even have a regular milk supply, let alone pasteurized milk!"
Gray, who is now in his 90s and retired from farming, soon sold his newly re-developed Yarg recipe to the Horrells, a farming family with a milk pasteurizer who brought in Mead to help with the marketing. Mead, though, soon found herself swept up in the cheesemaking, too. "The thing that was really limiting Yarg at this stage wasn't marketing, but getting the quality of the Yarg consistent," she says.
The original recipe was tremendously vague, but as Mead points out, it was never intended to produce consistent results. Each 17th-century household had access to different cows and different milk, and had their own cheesemaking techniques and traditions that would influence how they interpreted The English Huswife recipes.
"We've changed the diet of cows, the way we make the cheese, and the way we handle it," Mead says, as she elaborates on the challenges of updating the recipe. "Consumer tastes have changed, and all these things combined lead to a fundamentally different idea of cheese. In the 17th century, they would have made a cheese that the modern consumer would have thought was foul. It would have been too cheesy, or too sour!"
Through trial and error, Mead and the Horrells developed a modern Cornish Yarg. It's a process that Mead has continued ever since she took over the business in 2006, when the ageing Horrells retired from cheesemaking.
The nettles are the most important element of Cornish Yarg, and in the early stages, it was the nettles they focused on. After all, the nettles act as the rind, the enzymatic agent helping to mature the cheese, and the provider of the Yarg's unique, mushroomy finish. The various cheesemakers—from Gray through Mead—have all experimented with the quantity of nettles, how to wrap the cheese molds, and the time required for ripening.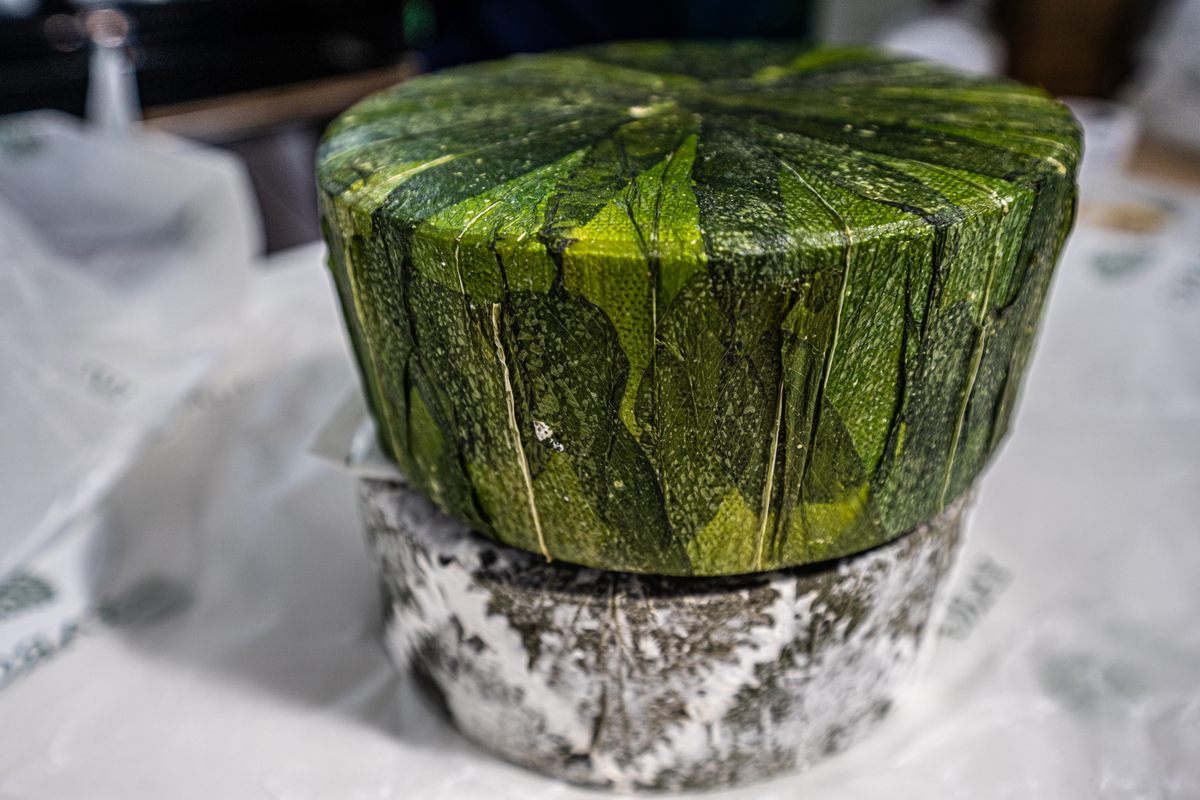 Mead has now developed an efficient system of nettle collection and storage to ensure consistency. A team of local foragers collects nettles from Cornwall's clifftops and hedgerows in the summer. The nettles are cleaned and frozen, and they can be used anytime. Rather than being just a dainty summer cheese, Cornish Yarg is now a dainty cheese that can be made all year round.
Many of the other cheese products produced at the dairy are also the result of refining the original recipe. Stithians cheese, which Mead and the staff nicknamed Naked Yarg, resulted from the cheesemakers experimenting with using fewer nettles. To make Wild Garlic Yarg, they replaced the nettles with a rind of wild garlic leaves.
"We used to have feral [cheese] molds, and they never seemed to do what we wanted them to," says Mead as she reflects on the early days. "But now we have more of an understanding of the product, and what we can do with it."
As a local shopkeeper pops into the shop and asks for Yarg, Mead makes it clear that Cornish Yarg will always be a work in progress. "That's life in cheese," says Mead. "Cheese always keeps evolving."
Gastro Obscura covers the world's most wondrous food and drink.
Sign up for our email, delivered twice a week.