The Mystery Manuscript Found in a Used Copy of 'Alice in Wonderland'
When a strange document appeared in her shop, an Australian bookseller turned detective.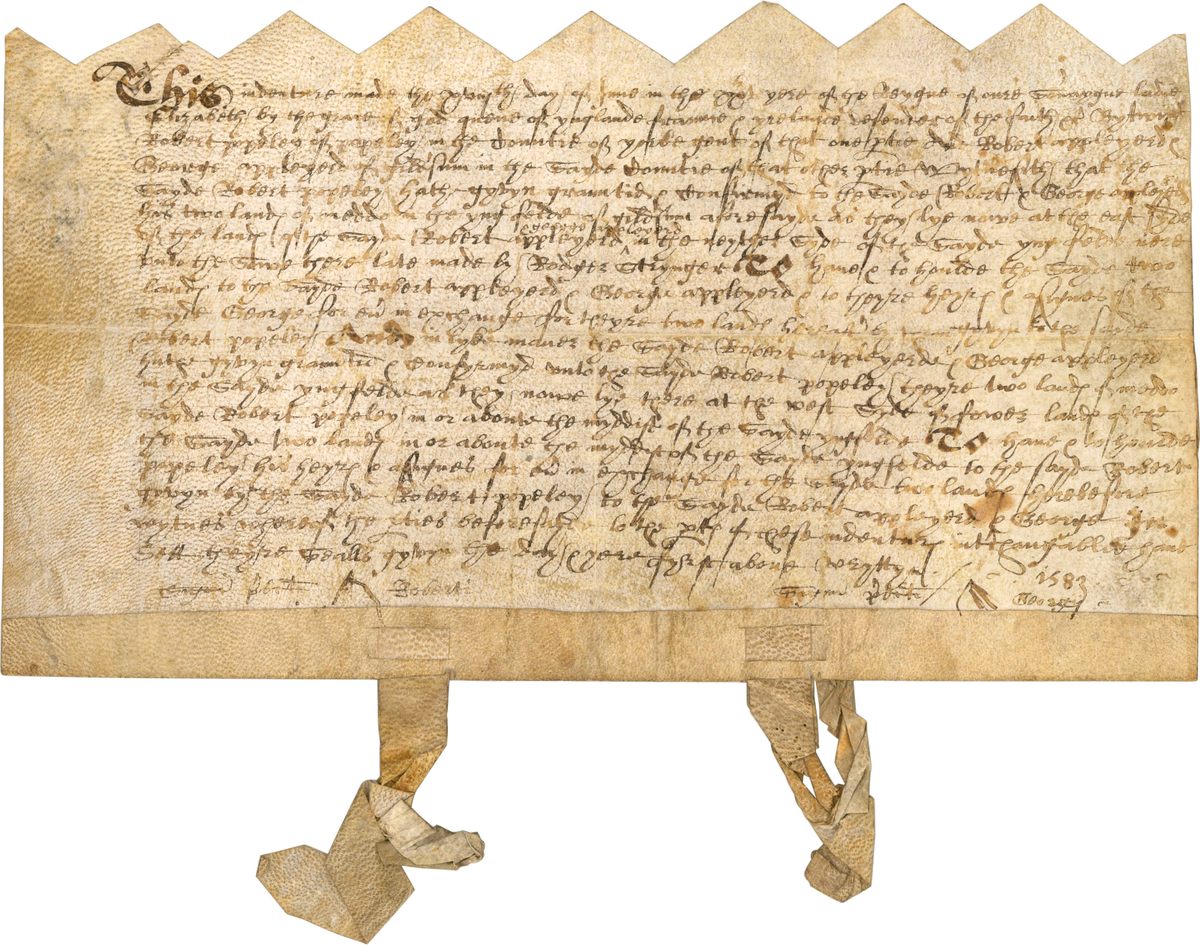 Lorraine Smith's detective story began at her secondhand bookshop in Warrnambool, Australia, when a customer came to her with what looked like a piece of paper. It had been hiding in an old copy of Alice in Wonderland, the customer said, that she had paged through while browsing in the back of the store.
The top of the document had been cut into a zig-zag, and below that were tight lines of handwriting, in a language didn't look quite like English. And the document, Smith says, didn't feel like paper, but rougher, like some sort of parchment. She couldn't read most of the writing, but at the bottom were recognizable numbers—1583.
"I could tell that it was very old," she says. "But I didn't know what to do with it."
Her daughter, Karyn, had an idea. Enlisting a professor of early modern history at the University of Queensland, she confirmed that the document came from the 16th century, more than 200 years before the British arrived in Australia. Smith grew determined to discover what this manuscript was and where it had come from. What was that obscure writing? Who was the document's original owner? And how did it end up in Australia?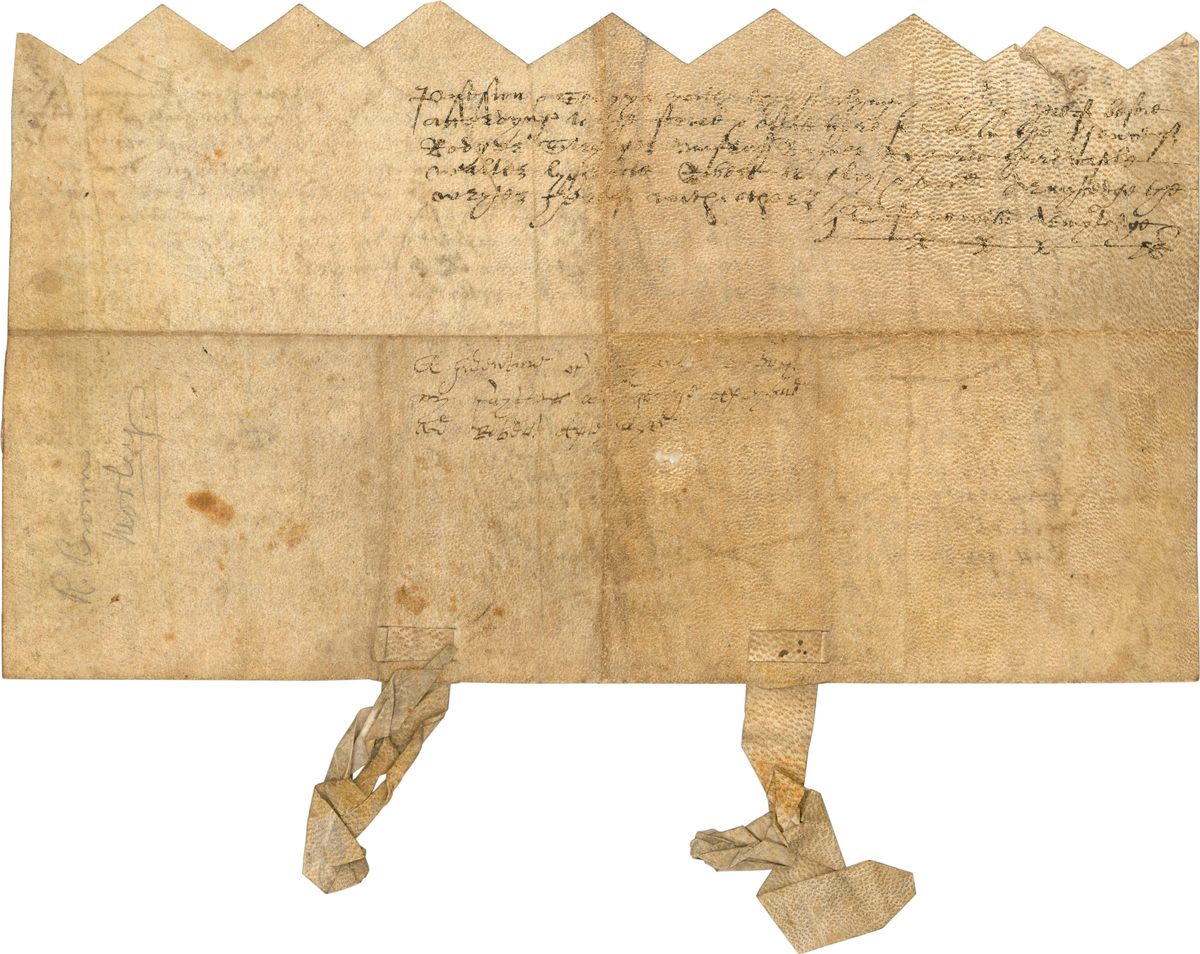 The copy of Alice in Wonderland had come from a local Salvation Army, so that didn't provide anything to go on. But the document had a few more clues to give up. The zig-zag top indicates that this was a legal document. In 16th-century Britain, a contract would have been drafted twice on the same piece of parchment and cut into a zig-zag; in the future, each party could authenticate the other's copy by matching up the unique cut pattern. The writing, though difficult to decipher, is an early form of modern English, written in a cursive hand, and it describes a land transfer between two families, the Popeleys and the Appleyards, who lived in a tiny place called Gildersome, in West Yorkshire, England.
The Popeleys and the Appleyards. That's who Smith needed to find. As she searched through old genealogical records, she came upon an Appleyard descendant, Brian, now in his 80s, who lived in Perth, in Western Australia. Like the document, at least one Appleyard had made it across the world to another continent.
"When I found him, I enthusiastically sent him emails with a photo of the old deed," Smith says. Appleyard was skeptical. Was she sure it was the original? As far as he knew, it had been destroyed in a fire in a chemist shop.
The Appleyards, it turned out, knew of the existence of the document (which is the Popeleys' half of the contract). Benjamin Appleyard, who lived in Canada, had researched his family's history in the 1930s and discovered that the document was in Morley, England, one town over from Gildersome. There is even a picture of it in a town history, The Story of Morley, published in 1916, where it appears courtesy "R. Brown, Esq."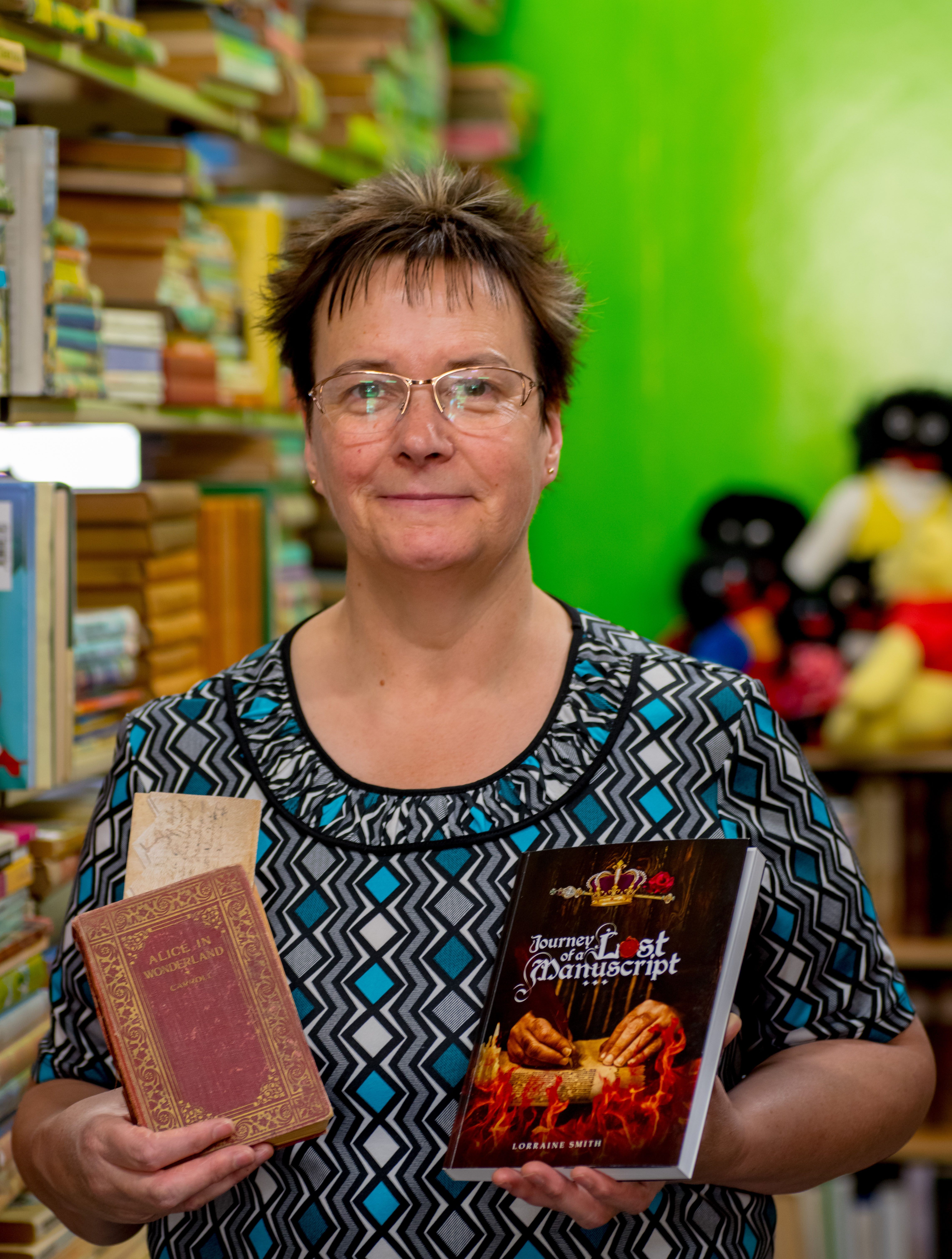 When Benjamin Appleyard traveled to Morley, to try to see the deed, he found that Brown—Reuben—had died and that his children had taken the deed to Australia, where Reuben's only son, Charles Brown, a chemist, had immigrated.
"So this Benjamin Appleyard wrote to the chemist, Charles Brown, in Australia," says Smith. "He got a letter back, and the letter said the deed was destroyed in a fire in his chemist shop. This was the early 1930s. That's why Brian Appleyard in Perth thought it had been destroyed."
But Smith was holding the document in her hands. It hadn't been destroyed. "There was a fire," she says. "I don't know whether Charles thought the deed was at the chemist shop or if he just didn't want to part with it—that he made up the story because he wanted to keep it."
And that still didn't explain how the deed came into Brown's possession, or how it ended up in the bookshop. Smith had been selling secondhand books for 17 years and had never found anything like this. Charles Brown's chemist shop had been in another part of Victoria, a six-hour drive from Warrnambool. So Smith had to track down the Browns as well.
She knew that the copy of Alice in Wonderland belonged to a Betty Brown—her name is written in the book. Betty, she discovered, had married and moved to Warrnambool, where she had died in 2003. Her husband, now in his 90s, lived right down the road and directed Smith to his sister-in-law, Margaret Shaw, who was finally able to provide some answers. The deed, she said, had been handed down through the family, to Reuben Brown's great-, great-grandson, whose parents had donated Alice in Wonderland to the Salvation Army without realizing the document was inside.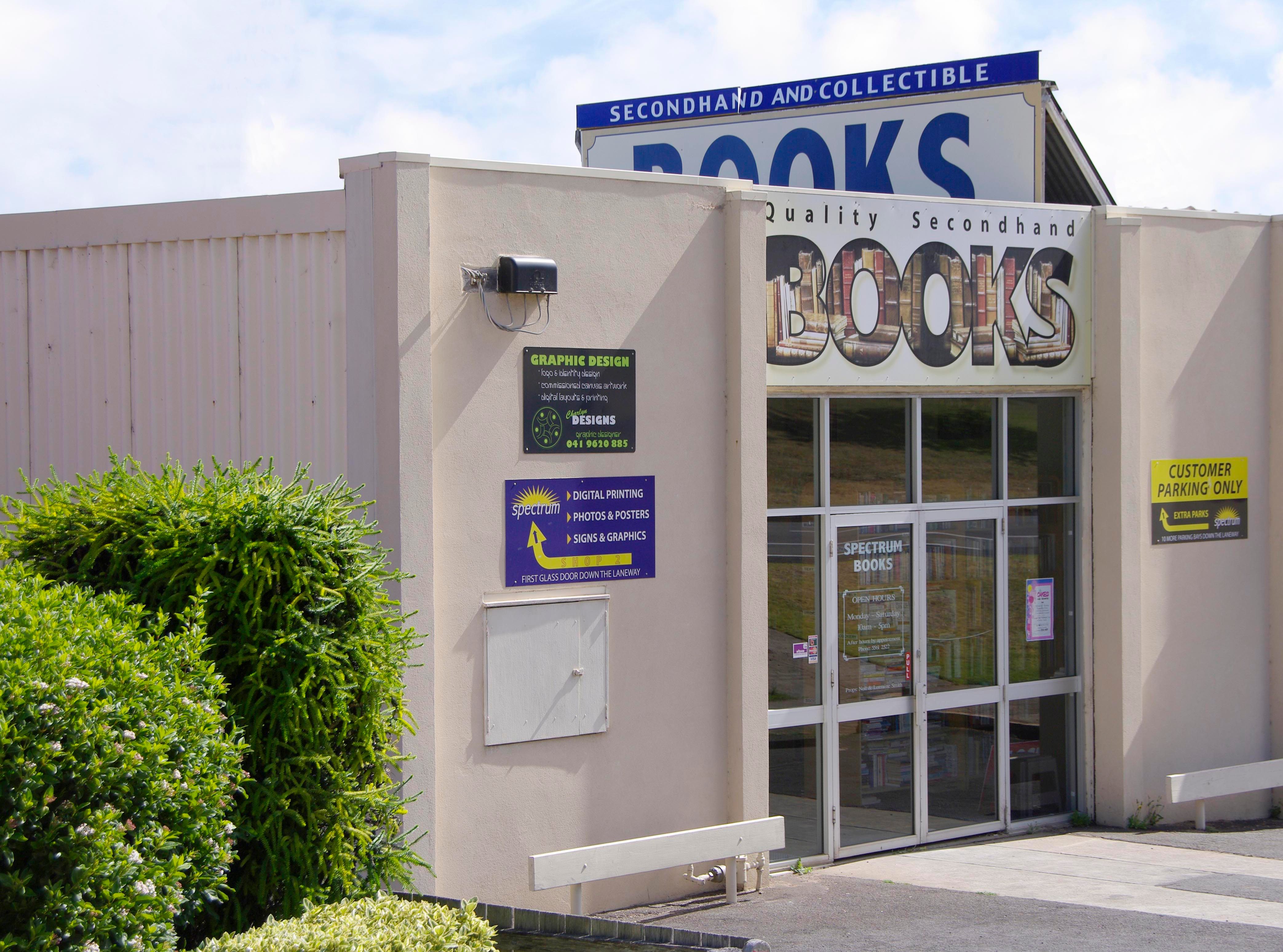 Smith has written the story of her search, intertwined with the tales of these three families, in her book Journey of a Lost Manuscript. As part of her research, Smith traveled to Gildersome to find the land described in the deed. It's still a small hamlet, with a population of 5,800 or so. Land records in the area don't go back to 1583, so she couldn't find the exact plot described. Farmland still dominates the area, and, she says, "quite likely it hasn't even been built on."
There are still parts of the mystery that are unsolved. The Browns weren't able to fill in the 300-year gap in the deed's history or tell her how Reuben came to have the document. The fate of the Appleyard half is unknown, too. For now, the deed itself will stay in Australia. The country's laws restrict the export of historical documents, and, Smith points out, a document of such age is much more rare in Australia than it would be in England.
"It's not some long-lost love letter from Elizabeth I or Robert Dudley or anything like that. It's just a little private land transfer between unknown people in a rural community," she says. "Historically it hasn't got a great lot of significance. It's not particularly valuable, except to maybe the descendants of the people named on it. But I was excited about it, just because it's so old."