A Loopy Library of Sounds Features Sprinklers, Sirens, and Freud's Toilet
The Museum of Portable Sound normally resides on an iPhone 4S. Now, you can hear it via video chat.
Among the many curiosities owned by the Museum of Portable Sound, based in London, is an audio recording of the toilet flushing in Sigmund Freud's former house in Vienna. Recorded in 2017, the rough gurgling initially resembles the grind of a garbage disposal, and then softens into pitter-patters.
"I've actually got three recordings of toilets in museums," says John Kannenberg, the museum's director, chief curator, and man responsible for this lavatorial relic. "It's really difficult to not come off as being someone who's obsessed with the sound of toilets."
In truth, Kannenberg is obsessed with all kinds of sound. For more than 25 years, the London-based artist and researcher has recorded large and small sonic moments around the world, from an echoing call to prayer in Cairo to the hiss of an apartment radiator in Chicago. The museum does not try to fit its more than 300 field recordings into a building or a room; instead, they reside on a humble iPhone 4S.
Since its founding in 2015, the handheld institution has received more than 1,200 visitors. A typical trip requires booking an in-person meeting with the director, who simply hands over the device and waits nearby. Visitors guide themselves through the permanent collection with a physical map that visualizes four floors of 30 galleries—plus a "Frank Gehry Commemorative Wing" for temporary exhibitions. (A gift shop, hawking tote bags and tees, lives online.)
Now, with a growing number of people staying at home due to the coronavirus pandemic, Kannenberg has made the experience virtual for the first time, via video chat. For £10 an hour, you can request playbacks of sounds or ask to see anything from the museum's collection of physical objects, which includes items such as the first commercially available Compact Disc and a mini music box that plays The Internationale.
The museum began life as an experimental museology project when Kannenberg was a PhD student at the University of Arts London. "I had been thinking a lot about why museums themselves don't tend to collect and display sounds," he says. "I wanted to bring about more balance between the experiences of sound and the visual world. So I was thinking, how would you display sound as an object? Why would you do it? I was interested in making recorded sound feel like a museum-worthy object."
Nearly five years on, the collection features over eight hours of ear-candy from 20 countries. It touches on broad topics such as natural history, science and technology, and architecture and urban design, offering a unique trip through time and cultures. You can listen to a 2017 recording of the final bongs of Big Ben (now under renovation) or the bustle of a lunch service in Azerbaijan. The options range from soothing (waves on Lake Erie, as heard from Pelee Island) to irksome (a broken fire alarm at the University of Michigan). Some are stirring, such as a recording of a crowd singing and whistling on the day that San Francisco legalized gay marriage. There are also a handful of auditory donations, including a scratchy 1910 recording of a nightingale from Cheryl Tipp, the British Library's curator of wildlife and environmental sounds.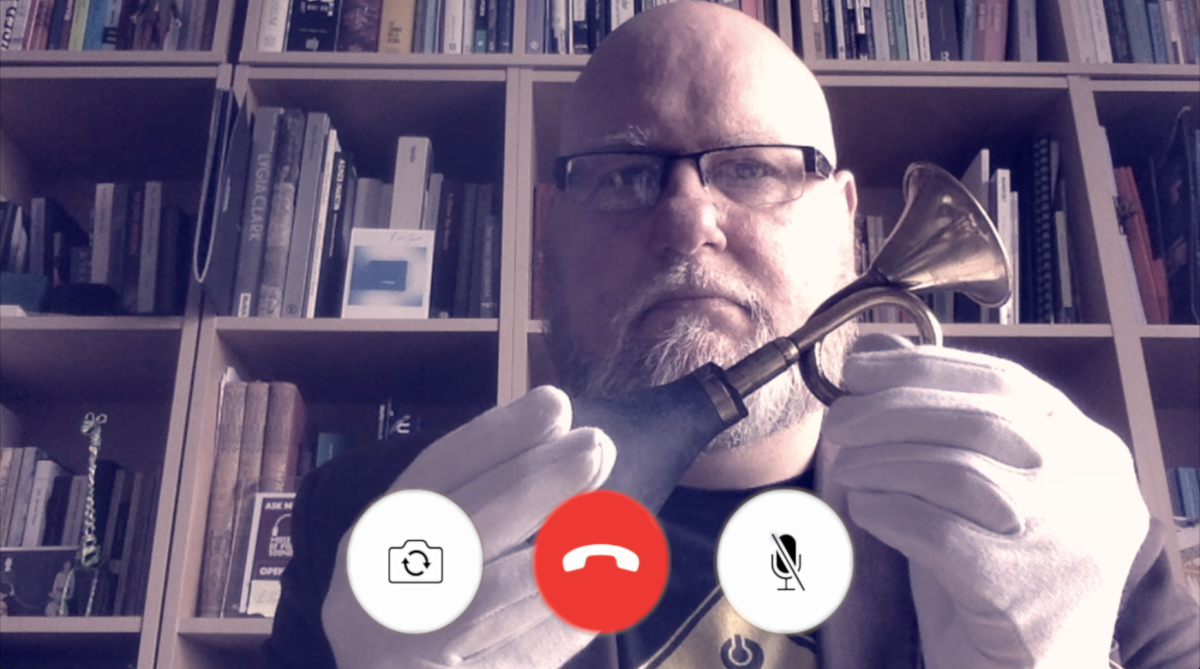 Most of these recordings aren't particularly rare or remarkable, and last no longer than one or two minutes. There are galleries devoted to doors and windows, elevators and escalators, weather and water. One of the biggest sub-collections features recordings Kannenberg made while roaming other museums over the last decade: experiences for the ears, created in spaces designed for the eyes.
"My goal is to try to get people more comfortable with listening to things that aren't music," Kannenberg says. "I want this to be an exercise in attentive listening—actively paying attention to sound, not listening to it like background music." For this reason, he refuses to make all the files accessible online or turn the museum into an app. "People would download it, play it while they're doing dishes, then delete it as soon as they need more room on their phone for photos."
While Kannenberg won't be able to make any recordings outside his home for the foreseeable future, he says he still comes up with new ideas: "The Big Bang, any active volcano, a sonic boom," he says. "The oldest door in London. The Chouontei Garden behind Kennin-ji temple in Kyoto." He may get to them one day. For now, Freud's toilet remains a personal favorite.
You can join the conversation about this and other stories in the Atlas Obscura Community Forums.