How Photographers Captured Electricity When It Was New
Looking through a lens at the discovery that changed the world.
Alfred Stieglitz's The Glow of Night - New York, 1897.  (Photo: The J. Paul Getty Museum, Los Angeles)
"The great white outlines of the marble stores, the mess of wires overhead, the throng of moving vehicles, were all brought out with an accuracy and exactness that left little to be desired." So reported the New York Times in December 1880, when 23 electric arc lamps first lit up a stretch of Broadway in Manhattan. 
As one of the earliest, practical uses of electric light, arc lamps were garishly bright. In London, theaters lit with arc lamps were like "half a dozen harvest moons shining at once in the Strand." In 1878 in Sheffield, northern England, carbon arc lights lit up a football match for the first time - until the players protested on account of the glare.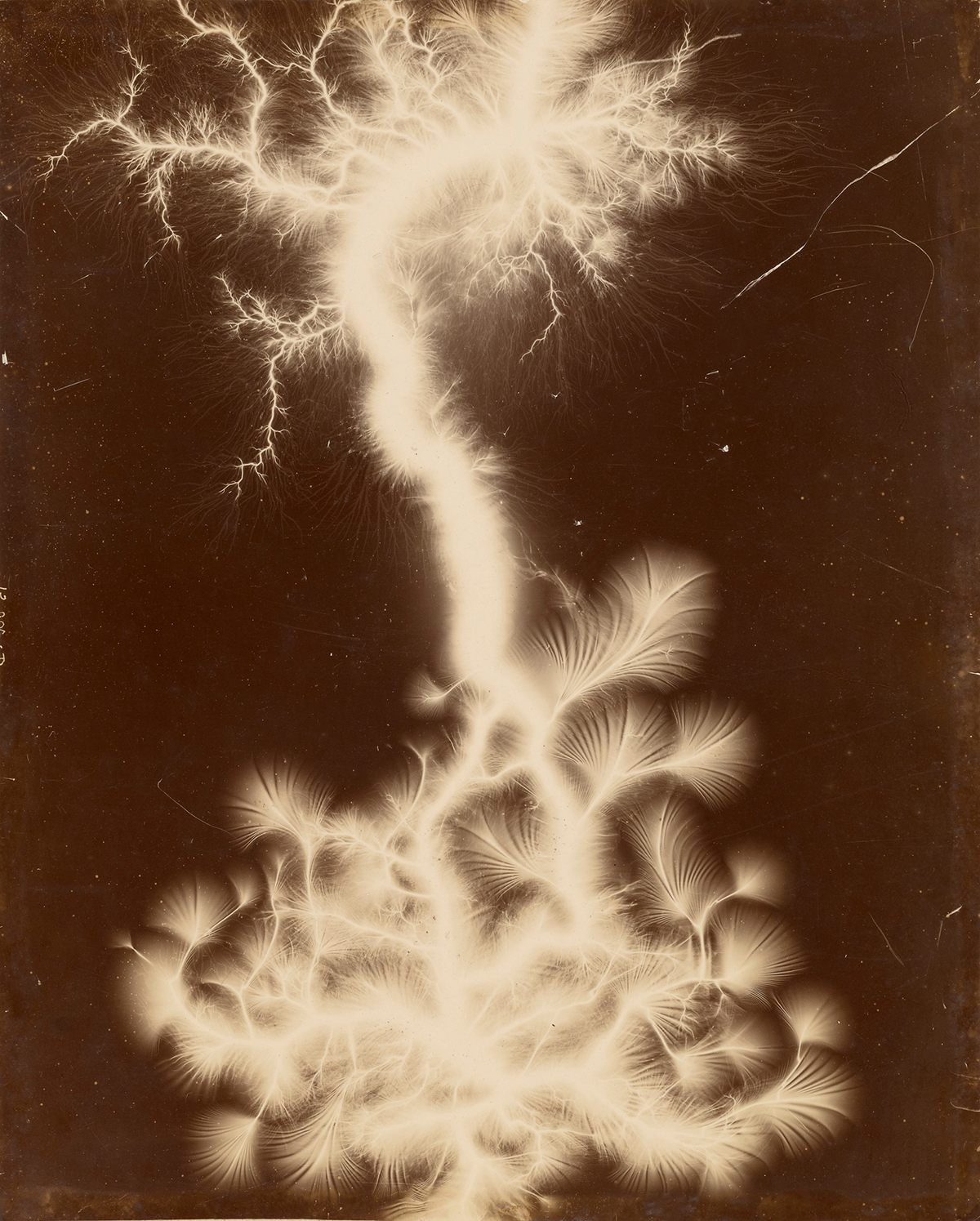 Miniature Lightning Show, 1895. (Photo: The J. Paul Getty Museum, Los Angeles)
Setting aside complaints about the intensity of the light, the widespread use of arc lamps marked a shift into a world of illumination. The discovery of electricity impacted every facet of modern life, from working hours to transport. As Thomas Edison remarked in 1879: "We will make electricity so cheap that only the rich will burn candles."
It also made an impression on photographers, who sought to capture the new-found flickering incandescence on film. These efforts are the subject of a new exhibition at the J. Paul Getty Museum, In Focus: Electric! The photographs on display reflect the responses to this new era of light and energy—and, later into the 20th century, concerns over the environmental impact. AO has some highlights from the exhibition, which runs through August 26.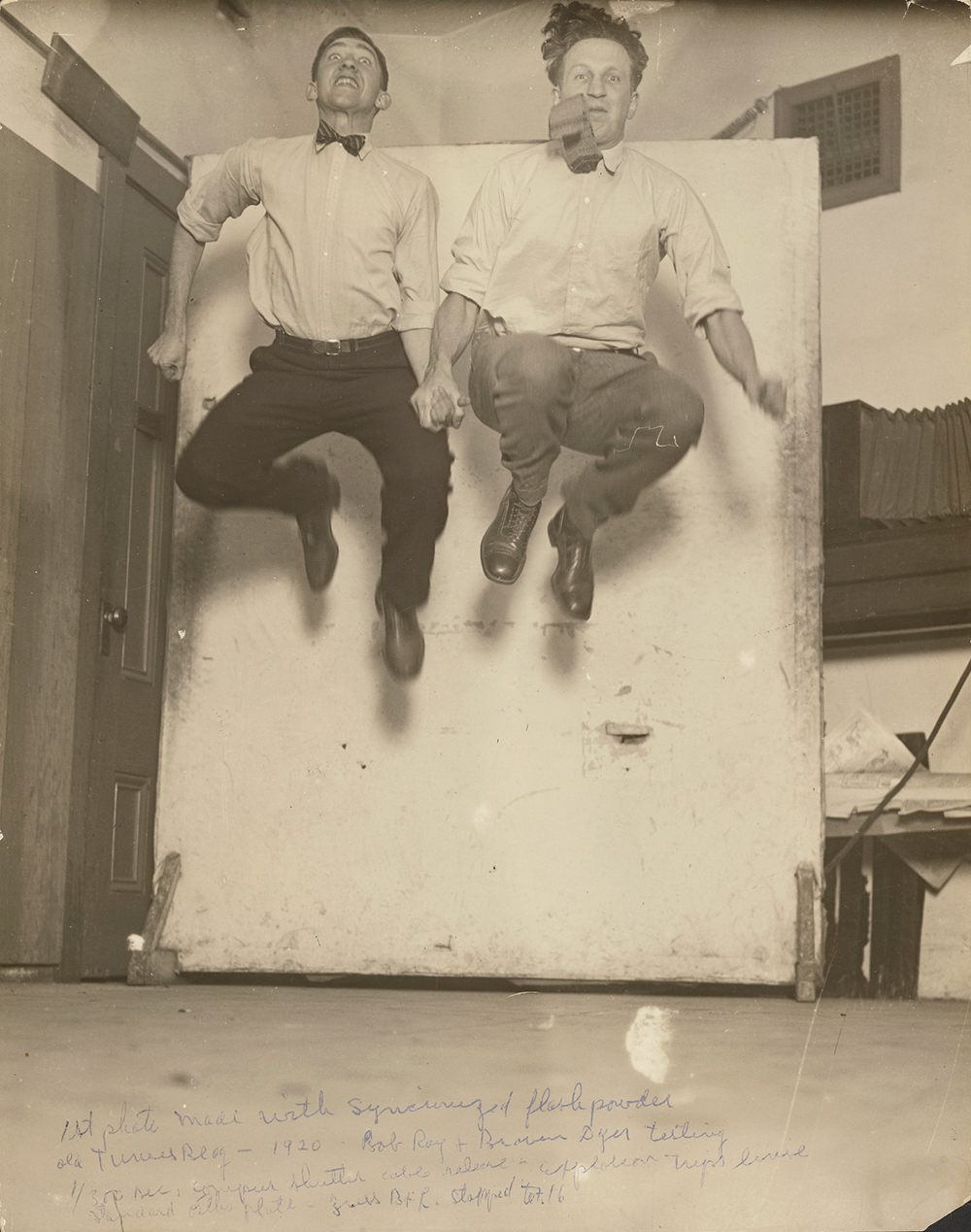 First Synchronized Powder Flash, George Watson, 1920. (Photo: © The Watson Family Photo Collection/The J. Paul Getty Museum, Los Angeles)