This Old Coast Guard Tower Could Be the Ocean Hideout of Your Dreams
North Carolina's Frying Pan Tower is for sale.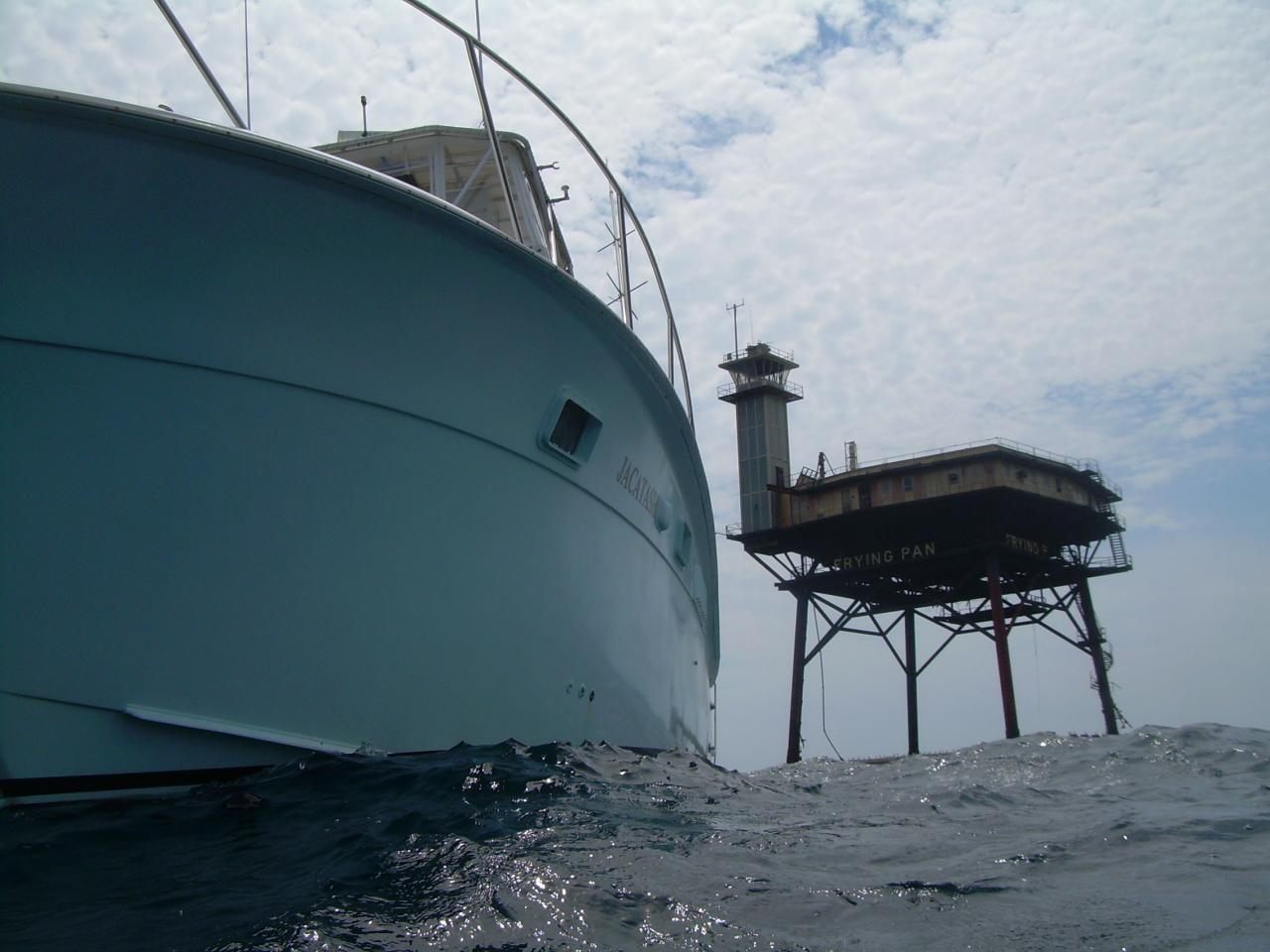 Bone-tired travelers might consider a stay-over in a bed-and-breakfast. These accommodations tend to be cozy, sometimes tilting towards twee and verging on pastoral—maybe some birds tittering on a porch, stately trees shading paths or flower beds, or wind rippling branches.
But the Frying Pan Tower isn't your typical B&B. What this unusual structure lacks in graceful trees and rambling paths, it makes up for in storied weirdness and blue views: It's on a platform above the choppy Atlantic Ocean, more than 32 miles off North Carolina's coast. And if you're looking for a vacation as endless as water lapping toward the horizon, you can bid to buy the place. It's up for grabs now, with a starting price of $10,000.
The Coast Guard installed the Frying Pan Tower in the 1960s as a light station, a more permanent structure to replace a ship and buoy that reminded boaters to tread carefully through the hazardous shoals of Cape Fear. (Many ran aground and sank: The area is rife with shipwrecks.)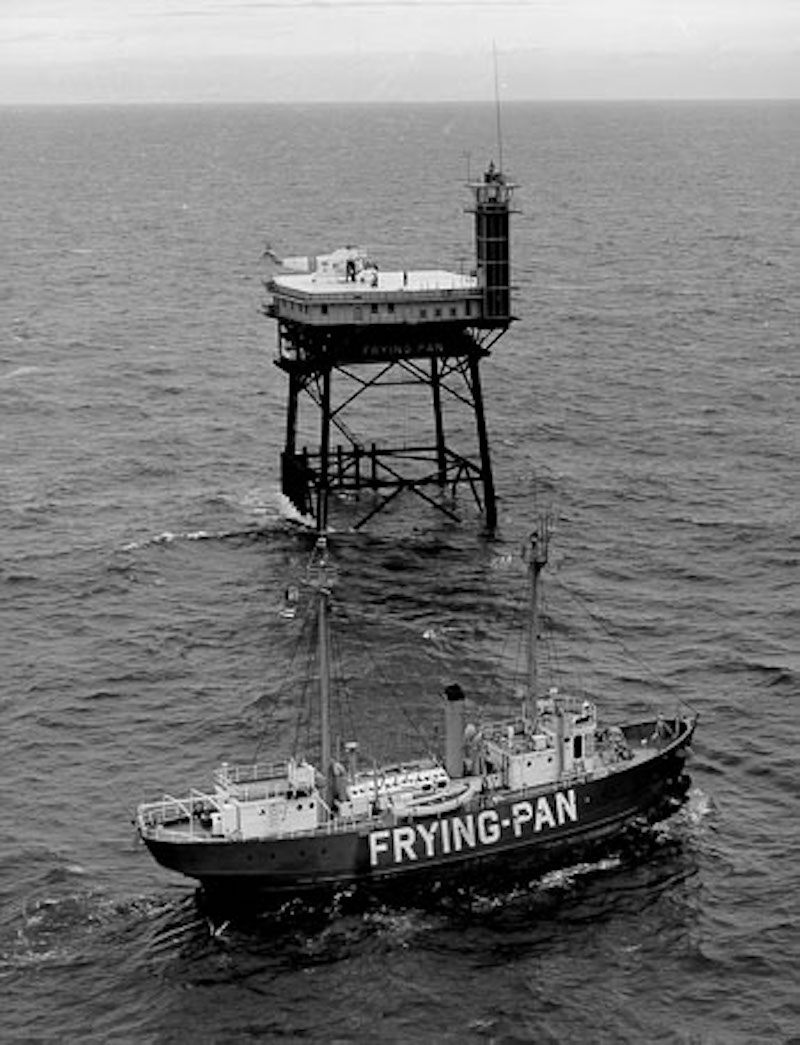 It was retired in 2004, and the current owner, Richard Neal, bought the property from the U.S. government in 2010 and transformed it into a bed-and-breakfast. Now, he's trying to offload the eight-room structure to another crew.
The digs aren't especially luxurious, and getting to the site involves a bit of trekking: Travelers either have to reserve a seat on a helicopter, or charter a boat. (You can tie up to a mooring buoy nearby.) But maybe that's all part of the charm for some weary mariner looking for a place to drop anchor.