A Love Letter to Drinking Foods Around the World
Thai-style fried chicken, Vietnamese scorched rice, and other dishes best paired with booze.
THIS ARTICLE IS ADAPTED FROM THE DECEMBER 3, 2022, EDITION OF GASTRO OBSCURA'S FAVORITE THINGS NEWSLETTER. YOU CAN SIGN UP HERE.
When I was a 22-year-old teaching English in Wuhan, China, I spent almost every Saturday night at a punk club in the Wuchang district. The joint never really got going until midnight, by which time the dance floor was sticky with spilled baijiu and the dive bar next door was spilling into the street. By the time I staggered out at the tail end of the night, I was a real mess—but more importantly, I was hungry.

Luckily, Wuhan has a long history of serving excellent food at odd hours. The city's famous re gan mian ("hot dry noodles") don't make an appearance until dawn, but hawkers grilling up yang rou chuan—lamb skewers liberally dusted with cumin and chile—had a sixth sense for pulling up right when revelers were rolling out.

Although originally from Xinjiang province, the skewers are popular around China, especially in Beijing (where they're known as chuan'r, with the hard Beijing r). They're great as a snack at any time, but at a certain point in the night, the alchemical combination of charred animal fat, smoke, spice, and salt is nothing short of transcendent.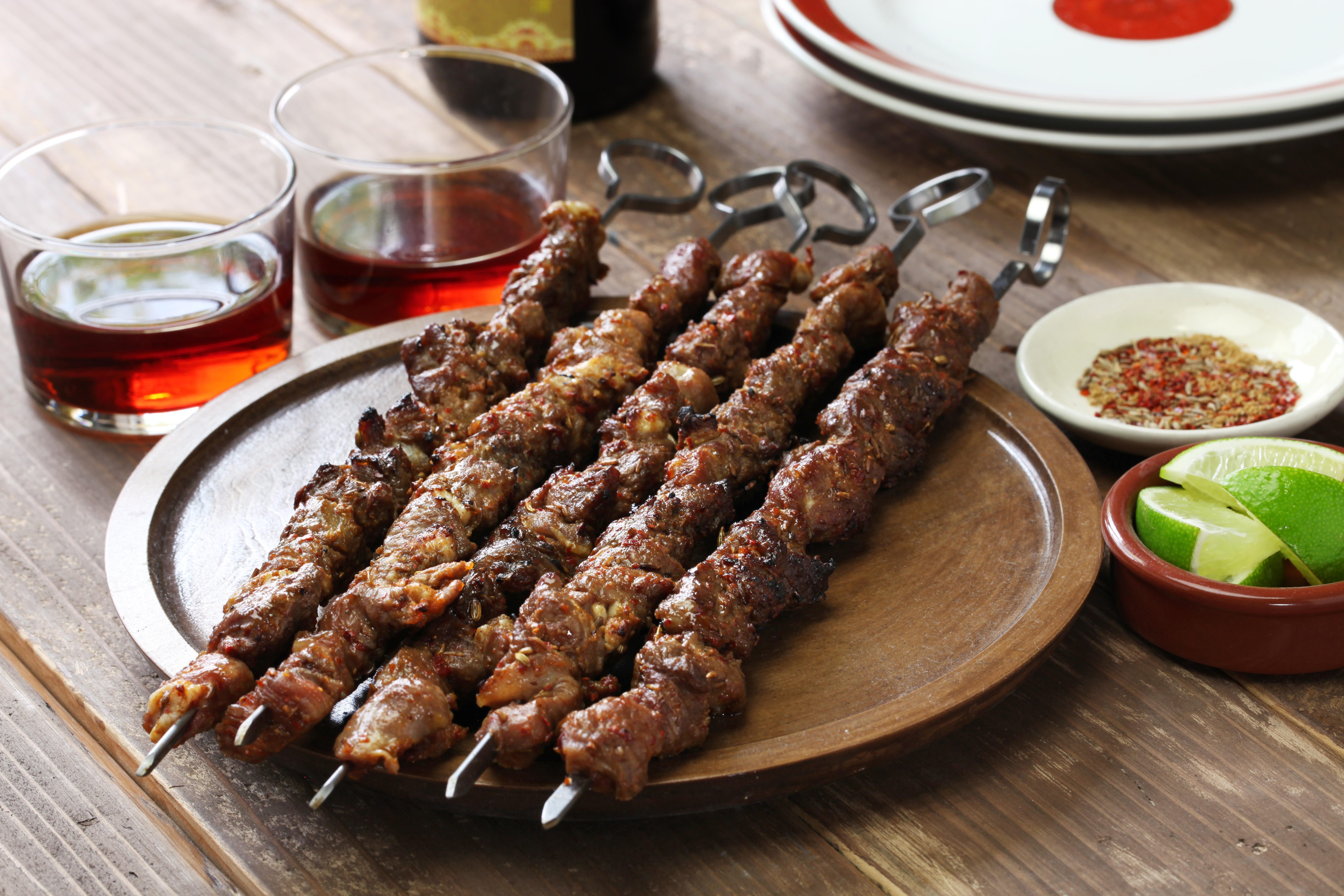 Science has told us that nothing can really save you from a hangover, but certain foods definitely seem to help—or at least feel destined to pair with booze. After I moved to Bangkok, I swapped the chuan for hoy tod (an oyster omelet slathered with hot sauce), gai tod hat yai (shatteringly crisp fried chicken), and bowls of kuay teow reua ("boat noodles" made fragrant with star anise and rich with pig's blood). In Berlin, my order became ein Döner mit alles, the kebab born in the city's Turkish-German diaspora, served with all the fixings.

Even since moving to New York, my late-night eats have shifted with neighborhoods and boroughs. I never got the appeal of New York–style pizza until I moved around the corner from a slice shop that stays open until 4 a.m.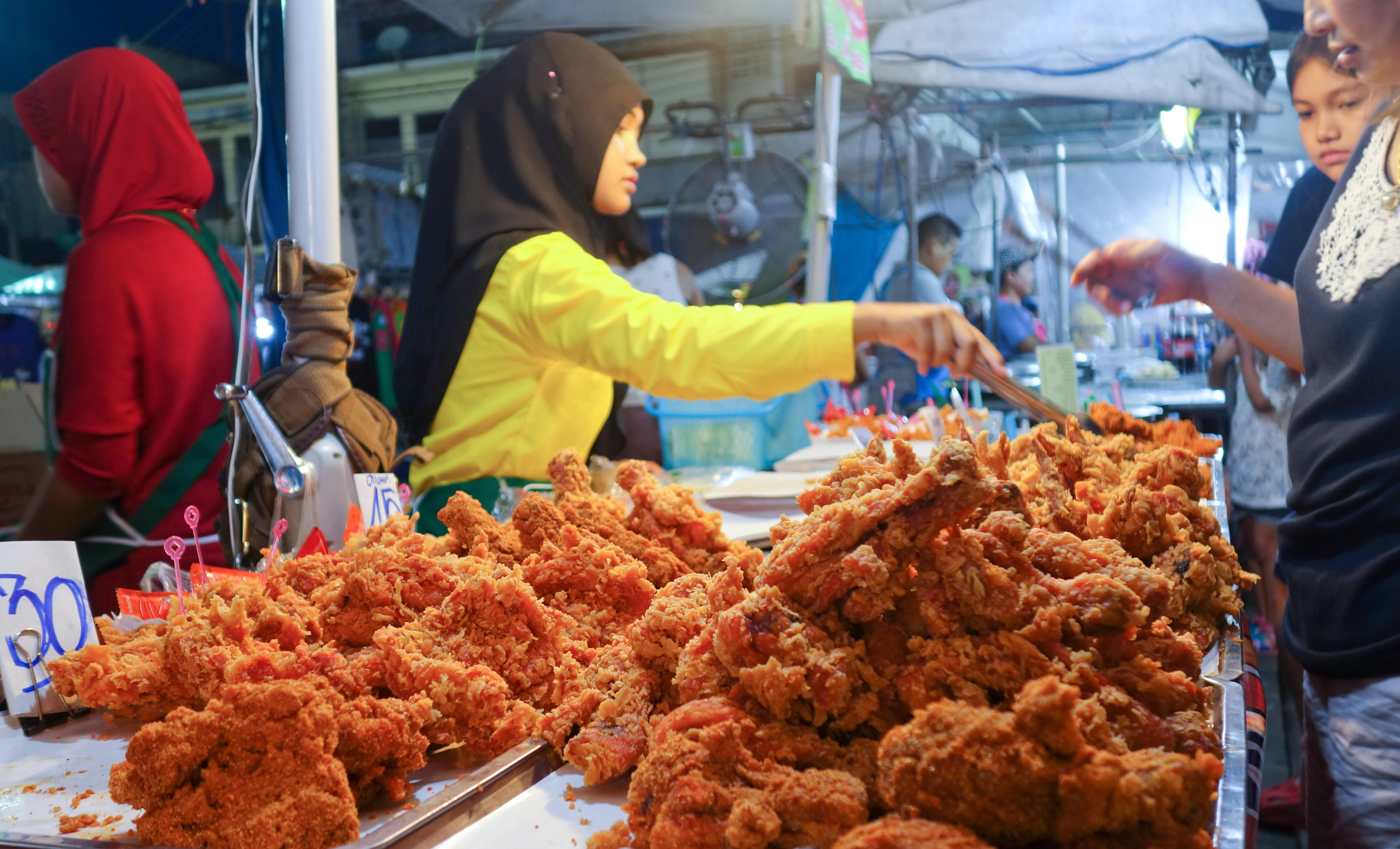 While living on Mott Street, in the heart of Manhattan's Chinatown, my nights ended in tangles of taxi-yellow lo mein topped with Cantonese-style roast duck or once, in a memorable (but delicious) misorder based on a drunk friend's attempt at Mandarin, a platter of garlicky snails in a subterranean dining room.

Because the neighborhood was hit so hard financially during the pandemic, many of Chinatown's iconic after-hours spots now close early. As grateful as I am to see them still there, it hurts to imagine that those feasts in the liminal space before sunrise might be gone.
Because so many cities have their own drinking foods, powerful, Pavlovian connections form between our most memorable nights and the dishes that fuel us through them. Drinking foods become a point of pride for the places that serve them, in part because our associations with them feel so personal.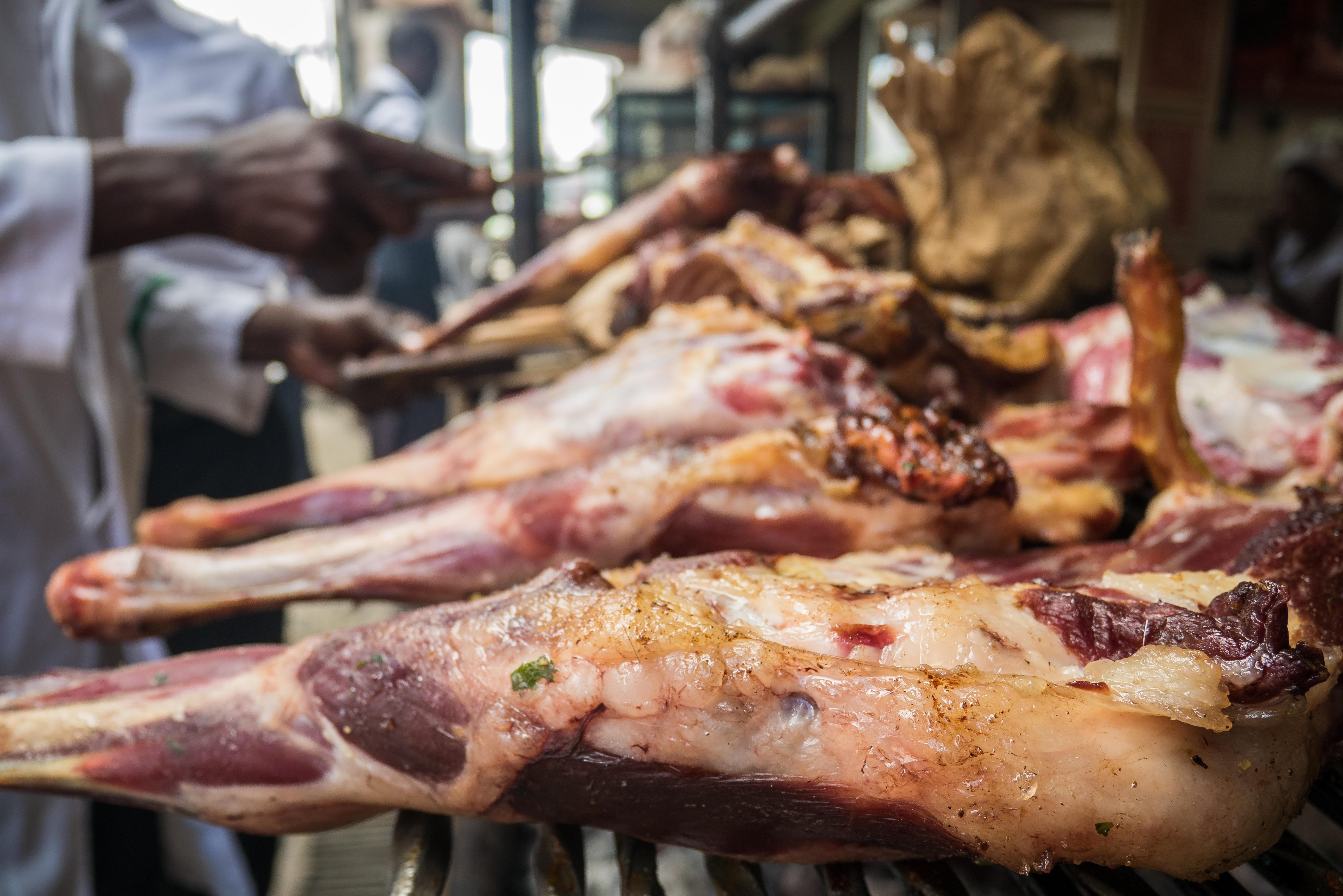 Q&A With Jimmy Ly
For Jimmy Ly, the chef-owner of Monsieur Vo in New York's East Village, Vietnamese drinking-food culture feels especially personal. Born and raised in Queens, Ly grew up with one foot culturally in New York and one in Vietnam.

His menu at Monsieur Vo is an homage to ăn nhậu, or Vietnamese gastropub culture, as well as the kind of flavor-charged fare his dad used to serve at dinner parties in their home when the top-shelf cognac came out. I spoke with Ly about attempting to stave off hangovers, being the life of the party, and craving com chay. Below is our conversation, which has been edited for length and clarity.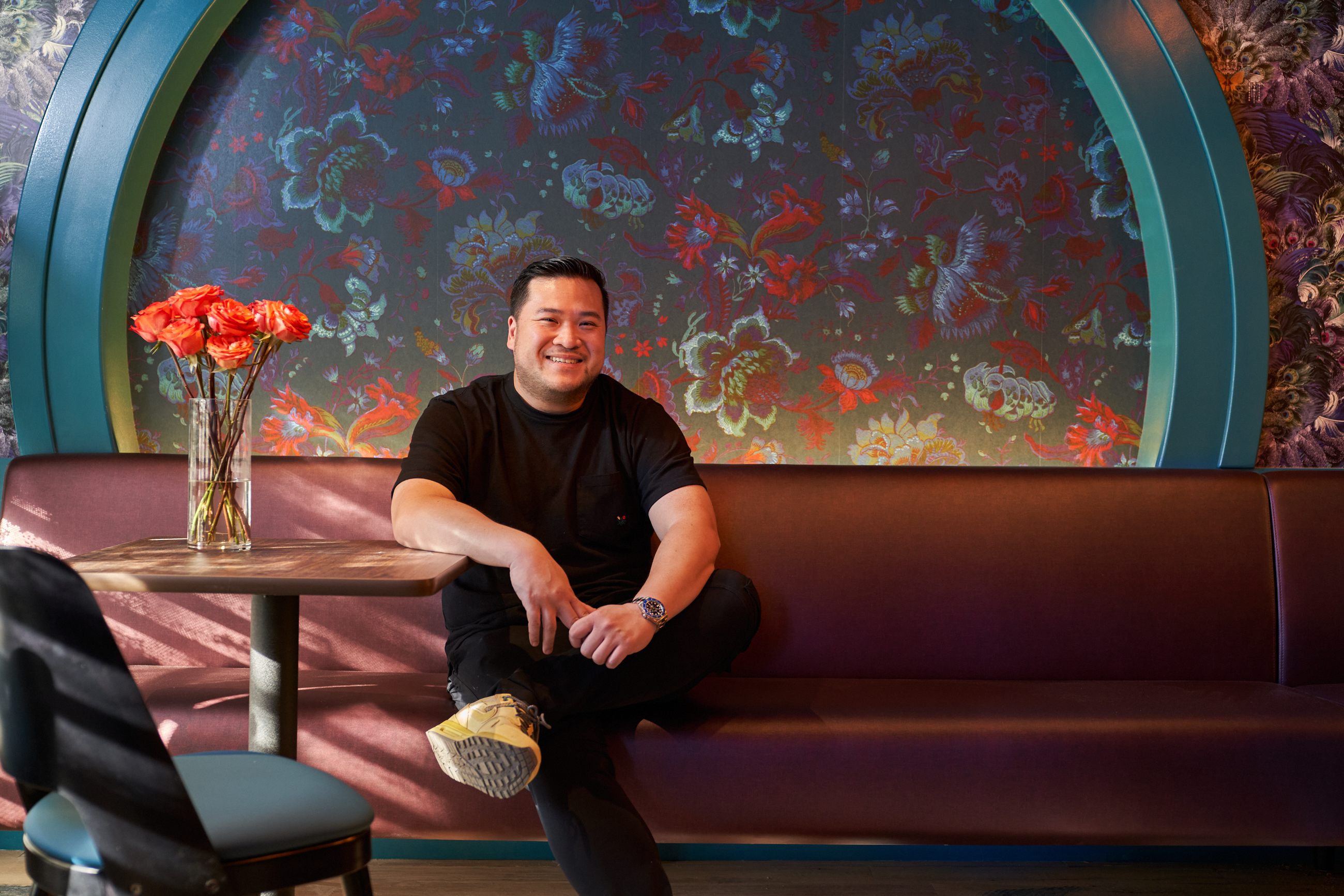 How would you characterize Vietnamese drinking foods?
Every culture has its drinking foods. I think in Vietnamese culture, it leans more toward the pungent flavors—more anchovies, more fermented fish. My dad would start off [his parties] with a lot of fried dishes. There were shrimp fritters, which are great to absorb alcohol.

Fermentation was always a thing in Vietnamese drinking culture. So in dishes like our salads, it gets really wild. My dad made one salad with mango, chile, and little fermented soft-shell crabs. It was pungent and salty and sweet all at the same time.

You've said that your dad was a big inspiration when it came to Monsieur Vo. How did he factor into your menu development?
For months, I leaned really heavily on my upbringing and my experience. I had a lot of talks with my dad and with my wife's dad. We did a lot of testing with the dads and we got a lot of approval and also a lot of "This is terrible."

What's your dad like?
My dad has always had main-character energy. He would always be at a party or be hosting a party. And he took real pride in cooking good food. When I was kid, on Sundays he would have like 30 people come to the house. We lived in Elmhurst, so we had a big backyard.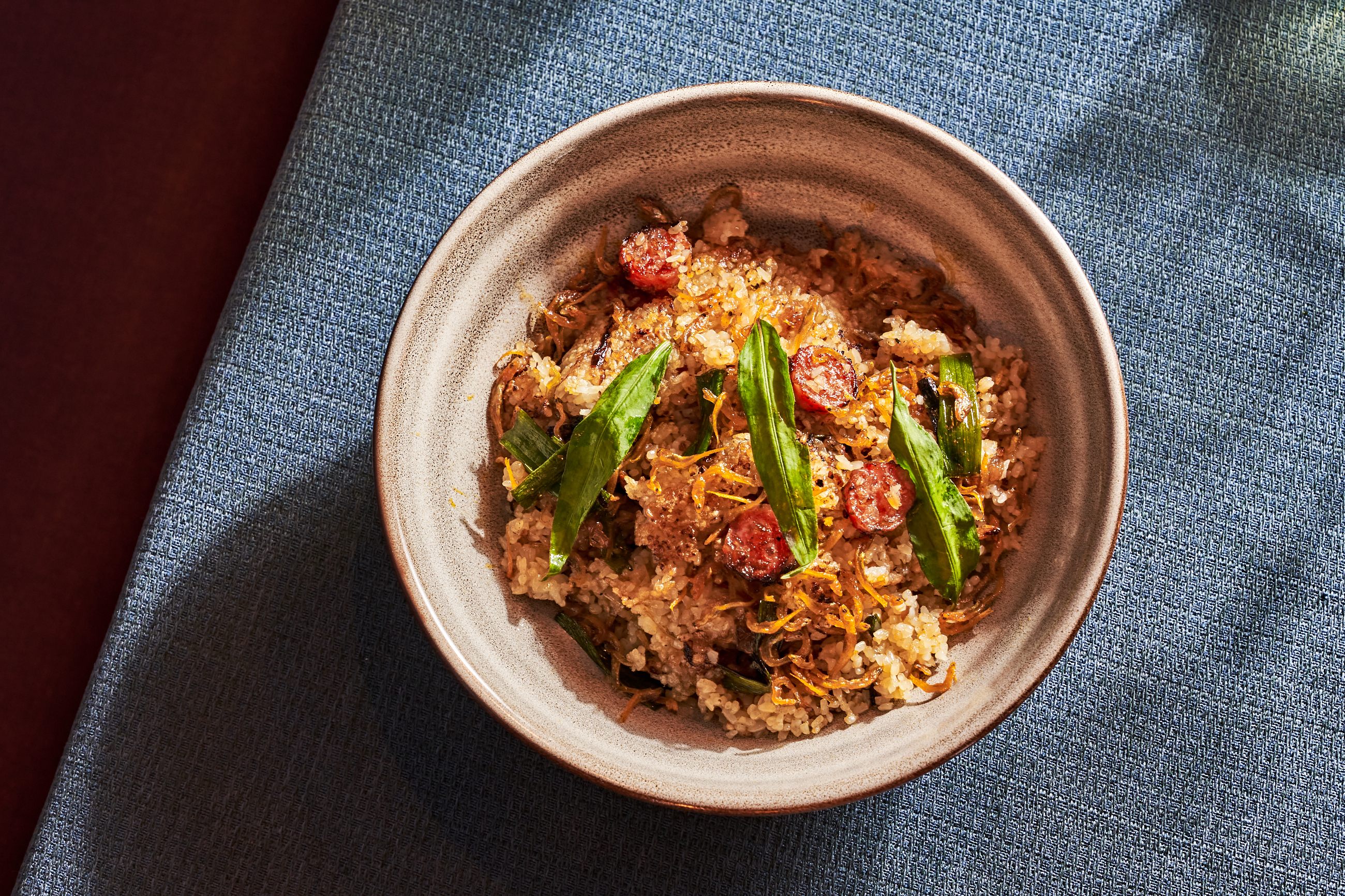 Is there a specific dish on the menu that reminds you of his cooking?
My dad always made scorched rice, com chay, which is on our menu. He actually taught me to make fried rice when I was growing up. We preheat a cast iron pan on high heat, then add a good amount of oil, then we take about a pint of broken rice and press it on the cast iron until you hear that sizzle. It's such a great sound.

Then we add our scallion oil, which has fried anchovies, fish sauce, shallots, and sugar. That's where you get all the flavor from in the rice. Then we salt the rice very lightly and let the cast iron do its magic. We add Vietnamese sausage, which is a little bit sweet and savory, and rau ram, or Vietnamese cilantro, then top it off with more crispy anchovies. It's magical.

It was funny, because I let my dad try it and he said, "Yo, this is better than mine."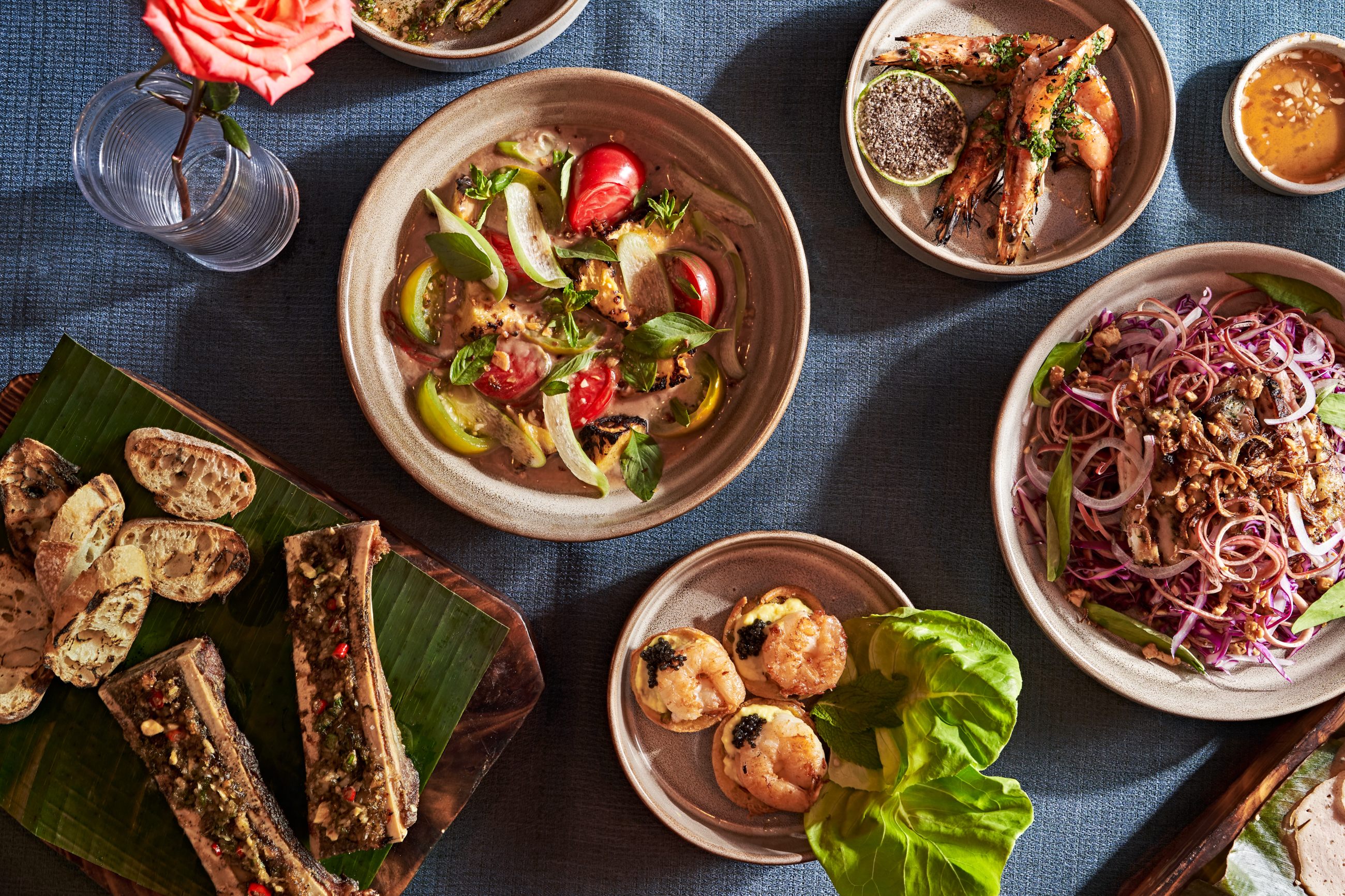 I was gonna say it sounds like a perfect hangover cure, except you actually have a dish on the menu called "Dad's Hangover Cure." What's the story behind that?
Any time my dad's friends would come over, there'd always be that point—you know, it's the end of the night, it's getting late, everybody's got to go home. My dad would always cut up guava or peaches and they would eat the fruit with salted chile for dipping in a small ramekin. They thought that eating the fruit at the end of a long night of drinking would help them recover. They would also always drink tea. My dad would always find the finest teas.

That made me want to honor him. I wasn't going to serve my guests tea and fruit, but I wanted to create a dish that combined them. The fruits will change with the seasons and we add lemongrass tea at the bottom and a little bit of mint, mostly for visual appeal. The chile salt is such a thing in Vietnamese culture. I hated it as a kid, but now I get it.

What is your relationship with Vietnam and Vietnamese culture like these days?
I was born in New York and I'm so proud to be from New York. But before the pandemic, I would always go to Vietnam every year. My family is from the south, so we would always go to Saigon. Vietnam now isn't what it was when I was a kid. Before, they would look to the States and elsewhere for inspiration. Now, the tables have turned. They're so innovative with their food. The new chefs out there are really making remarkable food.
Gastro Obscura covers the world's most wondrous food and drink.
Sign up for our email, delivered twice a week.