Introducing: The Atlas Obscura Book Club With Literati
Finding Wonder is for explorers of places and ideas around the world and across history.
It's not a stretch to say that Atlas Obscura—as a company and as a community—is full of book fanatics, library lovers, bookstore aficionados, archive haunters, stack lurkers, and bibliophiles of all shapes and sizes. We're a company dedicated to the idea of exploration, both in words and out in the world.
With that in mind we've partnered with Literati to bring you Finding Wonder, our first book club. Together, we're going to go around the world, month after month, with writers that share our love of discovery and taste for the unusual. The team at Atlas Obscura will curate a globe-trotting selection that offers hidden histories, surprising science, and a greater understanding of the world. You'll find wonder across the planet and around the corner.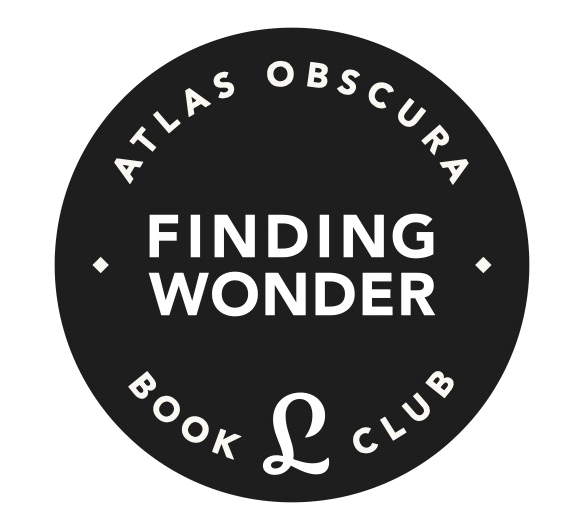 When you sign up for the book club through Literati's site or app, you can choose to receive the books by mail or source the books on your own digitally or from a library. You'll get access to Literati's book club app for chapter-by-chapter discussions with thousands of other readers, in addition to Atlas Obscura staff. We'll also be offering special online experiences, including author talks and more.
And if you're not into our selection for the month, you can switch to another of Literati's clubs, curated by industry leaders, artists, and changemakers, including Roxane Gay, Stephen Curry, Malala, and more—and then come right back, if you like!
Our first month's selection is Why We Swim, by Bonnie Tsui. Tsui, a journalist and avid swimmer, takes us around the world and into her own life to understand how and why we test our limits in the water—from the frigid waters around Iceland to Southeast Asia, where the Bajau people have evolved to become better free divers, and even to the pool of Saddam Hussein's royal palace in Baghdad. Whether you're a skilled swimmer or one who struggles to find ease in the water, it's easy to immerse yourself in this moving tribute and memoir. Soon, you'll dream of water in the Sahara, swimming like a samurai, or, like the author, braving the chop around Alcatraz.
Upcoming titles will take a close look at ghosts, the ocean, death, food, and more. Join us! We're going to find a lot of wonder together.