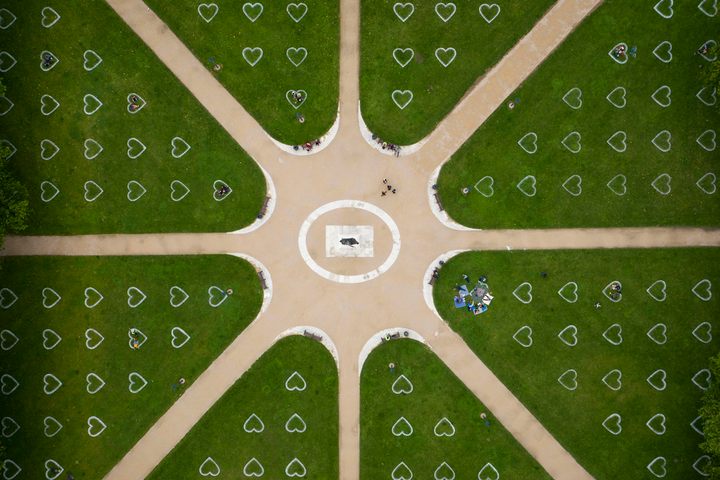 2020 Might Be a Year Best Looked at From Above
A collection of curious and wondrous views from around the world.
In photography, as in life, sometimes a new perspective makes all the difference, and can make the mundane seem more special. Since photography was first introduced in the 19th century (the earliest surviving photograph was taken with a camera obscura in 1827 by Nicéphore Niépce in France), there have been daring and adventurous photographers who took this idea to heart and took to the air for a new point of view. The first successful aerial photograph (which is now lost) is credited to French photographer Gaspar Felix Tournachon, also known as "Nadar," who used a tethered hot air balloon in 1858 to capture views of a French village outside of Paris. In the early 1900s, other photographers experimented with strapping cameras to kites, parachutes, and even pigeons. Technology has now given us drones, which make these on-high vantage points ever easier to attain.
The year 2020 has been a time like no other—moments of pain and confusion, but also beauty and grace, from Black Lives Matters murals to the replenishing floodwaters of the Okavango Delta in Botswana after a year of drought to an ambitious land art project to symbolically create the biggest human chain in the world. Atlas Obscura invites you to view the past year from great heights with our selection of our favorite aerial photos.