A Family Found an Undiscovered Letter from Thomas Jefferson in Their Attic
He talked some trash about the British.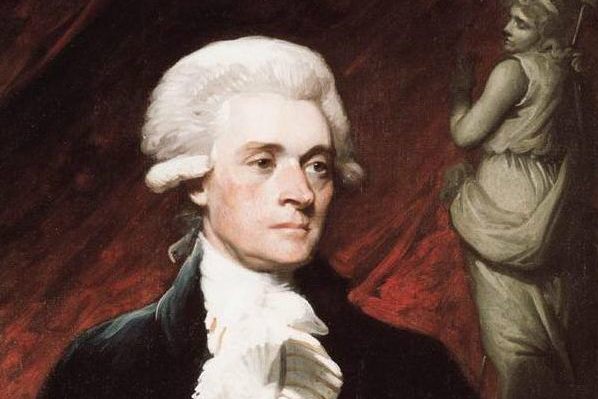 Thomas Jefferson as painted in 1786. (Photo: Mather Brown/Public Domain)
A family in Mississippi recently made the attic find of a lifetime—an authentic letter sent by Thomas Jefferson.
The letter was found in their house amidst some other old stuff, according to Fox News, and contains a lot of Jefferson's thoughts—mainly negative—about the British. 
The letter, sent to the family's ancestor, William Crawford, once the U.S. Ambassador to France, is dated February 14, 1815, or just a few days before the end of the War of 1812. As a result, Jefferson spends a good portion of the letter discussing what would have been the day's front page news—the war and the U.S.'s impending victory.
He wrote that the young country had gotten pretty well beaten in the first year of the war, had started to assert themselves more in the second, and, by the third, had shown the world that their military commanders were as good as anyone's. 
He also shamed the British for their siege on Washington, D.C., in which the White House burned.  "The coup de main at Washington as more disgraceful to England than to us," Jefferson wrote. 
Elsewhere he wasn't any less sparing, referring to their "past follies and wrongs" in dealing with the newly-independent nation. And he also found time for some trash talk.
Napoleon's recent downfall, Jefferson wrote, "was illy timed for us. It gave to England an opportunity to turn full handed on us, when we were unprepared. No matter. We can beat her on our own soil."
The letter was put up for sale on Monday, or Independence Day, by a Philadelphia firm. And it can be yours for just $325,000, or about $22,000 in 1815 dollars.