All
Iceland
The Atlas Obscura Guide To
Iceland
145 Cool, Hidden, and Unusual Things to Do in Iceland
Updated December 7, 2023
Cities
Unusual Attractions in Iceland
Cool Places to Eat & Drink in Iceland
In partnership with KAYAK
Plan Your Trip
In partnership with GetYourGuide
Unforgettable Experiences Nearby
Atlas Obscura Trips
Iceland in Winter: Natural Wonders & Ancient Legends
A land of folklore and myths on a backdrop of remarkable natural wonders.
Learn More
Atlas Obscura Itineraries
18 Mini Golf Courses You Should Go Out of Your Way to Play
Adventures filled with oversized characters, obstacles, and castles await—all you need to join is a putter and a ball. Yes, we're talking about miniature golf, the Lilliputian game with a big imagination. Since 2012, we—Tom Loftus and Robin Schwartzman—have been documenting the world of mini golf on our website A Couple of Putts. After putting our way through more than 300 courses, we've stumbled into becoming experts who design, build, and consult on all things miniature golf. With our keen eye for elements that make courses distinctive and magical destinations, we've created this world tour to showcase some of our personal favorites, as well as a few courses on our "must play" list. In keeping with the theme, here are 18 unique courses that span the globe. This wild assortment of putting places offer unique ways to interact with the past and present. Putt when ready!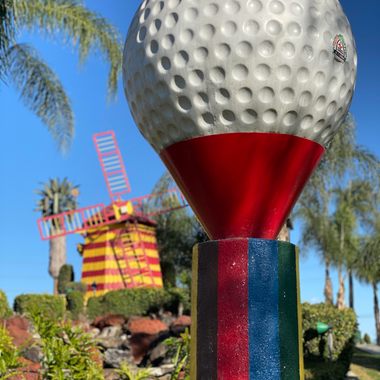 Explore Iceland
See Fewer Ads
Become an Atlas Obscura member and experience far fewer ads and no pop-ups.
Learn More