/
All
United States
Texas
Austin
The Atlas Obscura Guide To
Austin
39 Cool, Hidden, and Unusual Things to Do in Austin, Texas
Updated August 14, 2022
Unusual Attractions in Austin
In partnership with KAYAK
Plan Your Trip
In partnership with GetYourGuide
Guided Tours of Austin
Atlas Obscura Itineraries
6 Natural Wonders to Discover in Austin, Texas
There is more to Austin than really, really, really good tacos and barbecue. The city is also home to a smorgasbord of natural wonders, many of which are free to enjoy. So burn off your breakfast tacos or brisket by swimming and strolling among Austin's diverse wildlife and plants.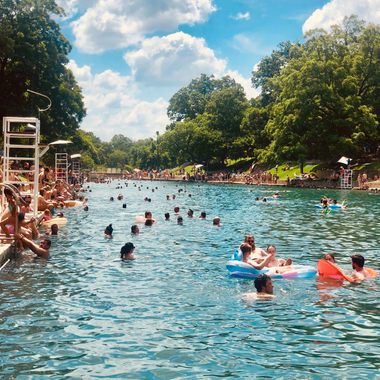 Explore Austin, Texas
Austin Leaderboard
Places Added
Places Edited
Join the Ranks!
Improve the Atlas with edits and photos.
See Fewer Ads
Become an Atlas Obscura member and experience far fewer ads and no pop-ups.
Learn More