The Spies of Embassy Row
Multiple Dates
1.5 hours
$35 per person
Up to 10 people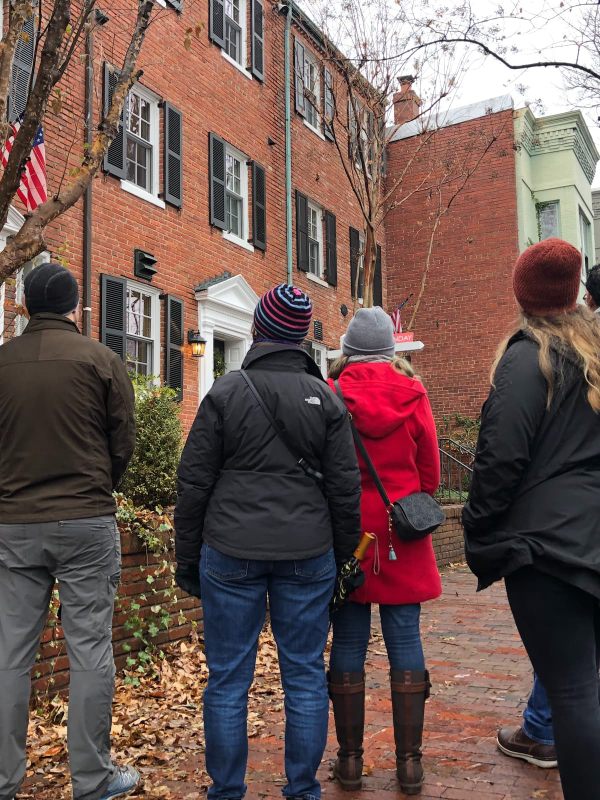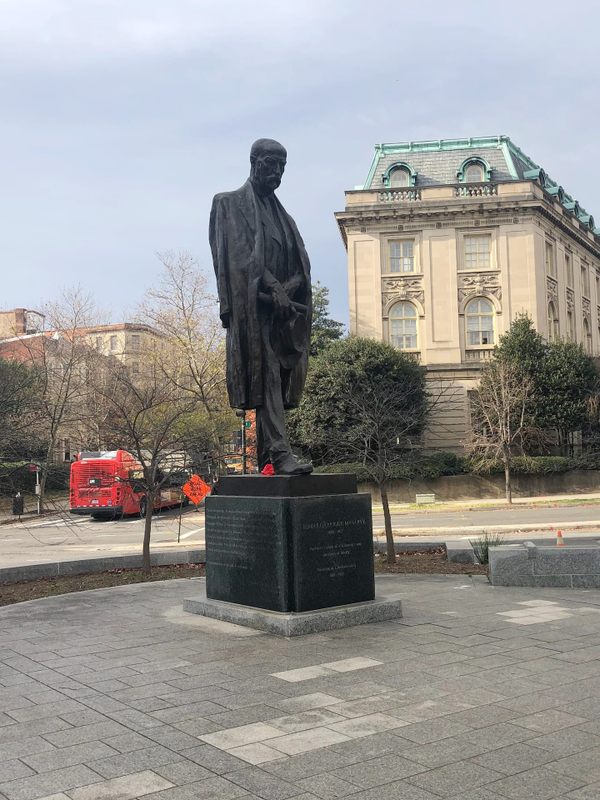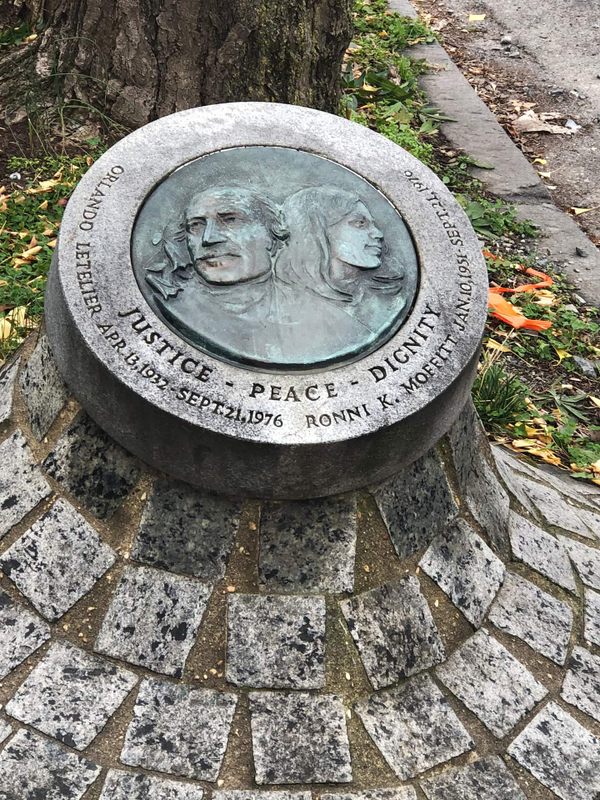 What We'll Do
See Dupont Circle and Embassy Row through the lens of a spy! Hear contemporary and historical spy stories of conspiracy, politics, cover-ups and assassinations... We'll start at Dupont Circle where the battered body of a Kremlin insider was discovered in 2015. Then, we'll walk up Massachusetts Avenue, part of "Embassy Row", an elegant boulevard lined by homes originally belonging to some of the richest and most influential people, now housing Embassies, associations, foundations and clubs. Discuss Nathan Hale, and Jan Masaryk and visit the spot where a car bomb killed beloved Chilean diplomat Orlando Letelier and U.S. citizen Ronni Moffitt. We move briefly from Sheridan Circle into Georgetown and visit the home of Allen Dulles, first civilian Director of the Central Intelligence Agency, and learn about his legacy. We finish the tour near Dupont Circle, by a bridge over Rock Creek Park and talk more about how this park was used by FBI mole Robert Hanssen and his Russian handlers. By the end of this tour, you will see the people and neighborhoods around you in a new light...
Where We'll Be
This 1.5 hr walking tour starts at Dupont Circle, easily accessible by public transportation. We walk up Massachusetts Ave. to Sheridan Circle, and discuss landmarks along the way. Here, we'll detour in Georgetown for a quick stop at a historic house and then circle back towards Dupont Circle, stopping over Rock Creek Park.
About Your Host
Rosanna & Matt
Rosanna & Matt
Hi. I'm Rosanna, a member of the Atlas Obscura community.
I'm a 15-year veteran of CIA and have developed a series of spy-themed walking tours in and around Washington D.C. Treat yourself to an insider's perspective (and stories!) while learning more about DC's neighborhoods and landmarks.
Co-host Matt is a Boston native who has been living in DC for a decade and working as a tour guide for almost as long. Like most, Matt first experienced the world of espionage through pop culture, but has learned that truth is stranger than fiction...
Co-host Daniel is a highly sought after City Guide, Tour Director, and Educator who has welcomed visitors to DC since 1992. He's also Rosanna's Dad (!), and knows all of her secrets....or some, at least.
Join us as we expose those shadows hiding in plain sight on Embassy Row.
Welcome!
For questions about this experience, please contact me directly through Airbnb.
What Else You Should Know
Group Size
There are 10 spots available on this experience.
Cancellation Policy
Any experience can be canceled and fully refunded within 24 hours of purchase. See cancellation policy.
Dates and Availability
Airbnb is an official booking partner for Atlas Obscura Experiences. To learn more, see our FAQ.