The World's Deepest Rail Station Will Be Built Underneath the Great Wall of China
They don't want Olympic visitors to miss their national treasure.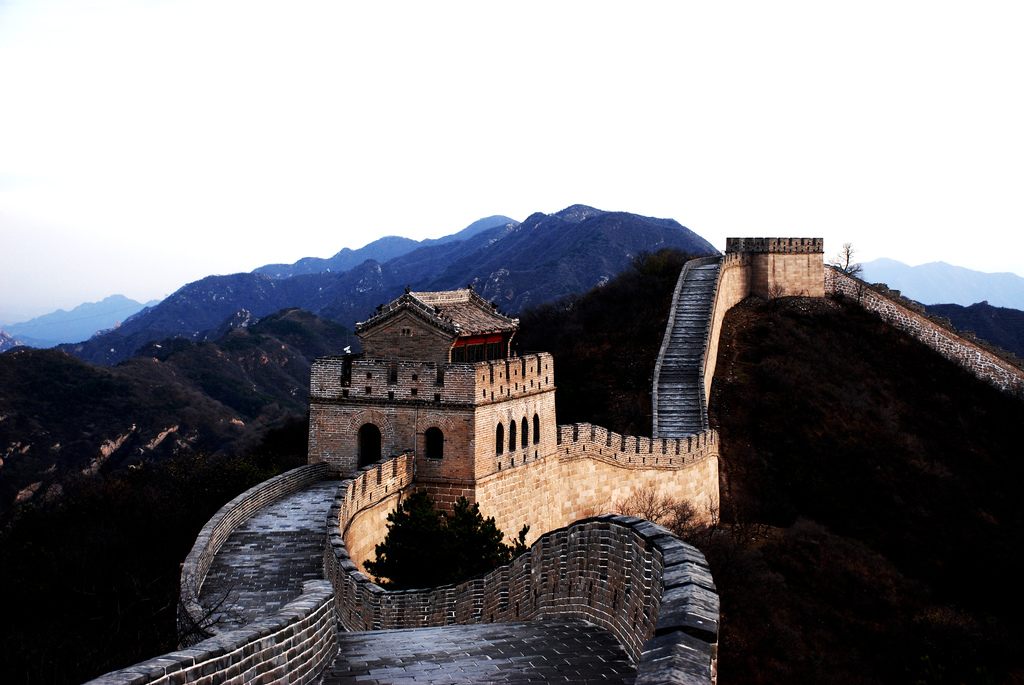 It can't protect against underground trains. (Photo: Marianna/CC BY 2.0)
Walking across the top of the Great Wall of China is a classic tourist go-to, but soon enough, traveling under it may be just as common, once China completes its plans to construct the world's deepest high-speed rail station beneath the world wonder.
The Guardian is reporting that China is planning to build a giant high-speed rail station 335-feet under The Great Wall to accommodate the tens of thousands of tourists that can visit the site in just a single day. The massive station is projected to take up over 387,000 square feet, or as one of the project directors is quoted as saying, "equal to five standard soccer fields."
In order to dig out the station, without harming the Great Wall itself (or the surrounding area), builders plan on using the latest in advanced explosion technology. The station is planned to sit beneath Badaling, the most visited portion of The Great Wall.
The station is just one step in the preparations the country is making for hosting the upcoming 2022 Winter Olympics, which are taking place in Beijing. The station will be along a route that connects the city of Zhangjiakou, which will host some events, with the country's capital.