A Burst Pipe Ruined Original Stephen King Manuscripts
Gerald Winters's bookstore in Bangor, Maine, specializes in rare editions and type-written drafts.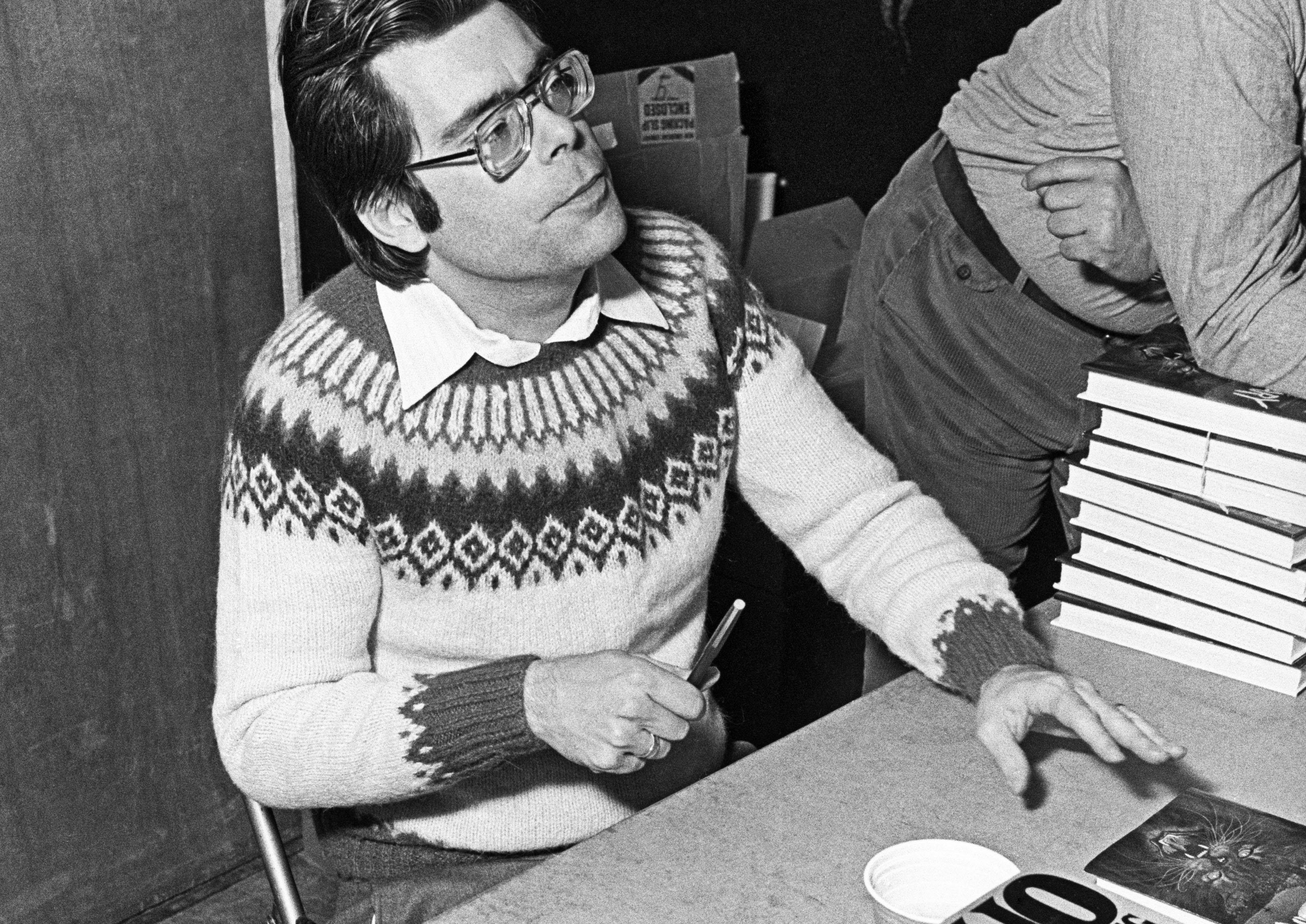 Gerald Winters has a passion for Stephen King's books. For two decades, he collected the author's work, focusing on rare editions and ephemera. He had Japanese translations and an action figure based on King's appearance on The Simpsons, the Bangor Daily News reported. He even had a few of the author's original typed manuscripts.
A little more than a year ago, Winters moved to Bangor, Maine, King's hometown, in order to open a rare bookshop featuring these works. He sold rarities from other fantasy authors as well—J.R.R. Tolkien, George R.R. Martin—but King was his speciality.
This week, a burst pipe destroyed tens of thousands of dollars worth of those rare books, including some of King's original manuscripts.
A pipe on Main Street in Bangor flooded a few of the businesses on the block. Winters happened to have moved part of his inventory to the basement in order to rearrange the shop. When the water poured in, Winters lost around 2,000 books, he told the Bangor Daily News.
The shop is insured, but it's hard for money to make up for this sort of loss. Winters is "trying to recover as many Stephen King and Tolkien pieces as I can," he wrote on Facebook. He has managed to recover a handful of original manuscripts that he thought were lost and is still trying to salvage what he can.