A Firm Is Now Making Fish Food From Whisky
Unfortunately, it won't make the salmon taste like scotch.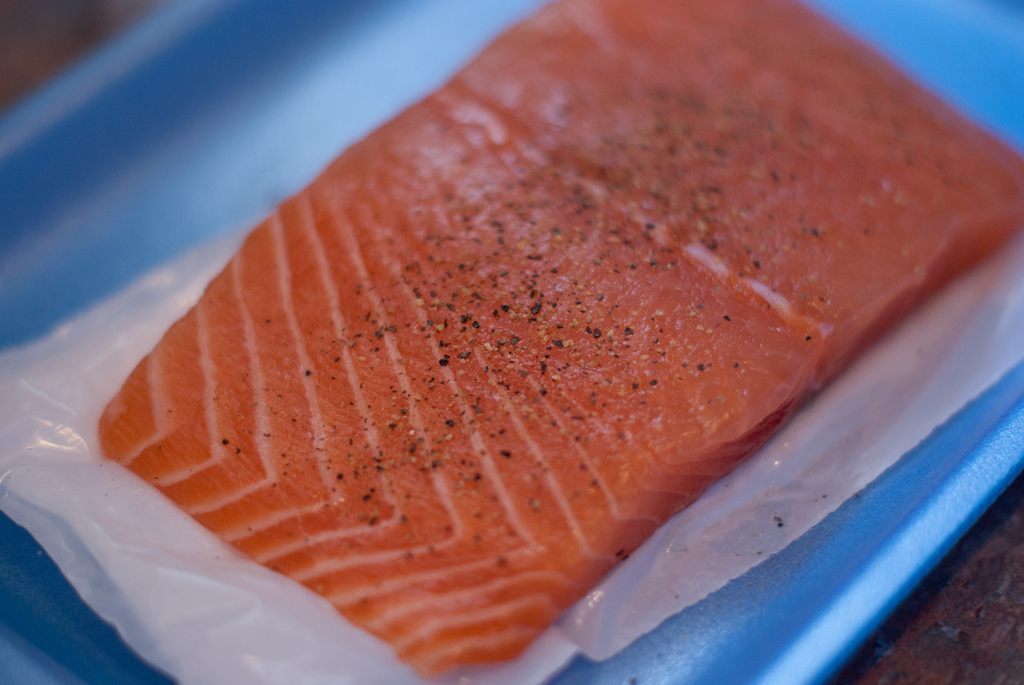 Every year, Scottish salmon farms produce over 160,000 tons of wriggly silver-skinned salmon. The fish, with their characteristic rosy flesh, are fed on pellets made of fishmeal, fish oil, and a heady combination of grains, soy, vitamins, and "poultry byproducts." It's not the healthiest of diets, nor the most efficient—at the moment, more small fish, per pound, are used to feed farmed salmon than the weight of fish the farms actually produce. But a Scottish firm has an innovative idea that they say will solve the problem—using the waste products of Scotland's whisky industry.
Every Scottish whisky distillery makes the spirit slightly differently, though there are two consistent components— water and malted barley. The mixture generates a variety of byproducts. Some are used to make high-protein livestock feed. Others, like wastewater, have historically been simply discharged into the environment, where they sometimes result in harmful algal blooms. A new start-up called MiAlgae, which is based in Edinburgh, has another alternative: They plan to turn these waste derivatives into an Omega 3-rich microalgae that can, in turn, be fed to farmed salmon.
Speaking to the BBC, the founder Douglas Martin explained how he hoped the microalgae would "revolutionalize" the animal and fish feed industries—especially in the wake of a recent boost of $670,000 from investors. The money will be spent growing their team from two to five, he said, and increasing the production of microalgae. They plan to build a new plant for its technology at an as-yet-undisclosed distillery.
The feed is economical, he said, and environmentally friendly, but most of all, it's a really healthy way to feed the fish. "Our microalgae replaces the practice of mincing up other small fish to put into animal and fish feed," he told The Scotsman. "It is naturally rich in Omegas so it brings the levels back up [to where they should be]."
Gastro Obscura covers the world's most wondrous food and drink.
Sign up for our email, delivered twice a week.