4 of History's Most Epic Punch Bowls
If your party doesn't feature enough alcohol to float a rowboat, you're doing it wrong.
THIS ARTICLE IS ADAPTED FROM THE OCTOBER 1, 2022, EDITION OF GASTRO OBSCURA'S FAVORITE THINGS NEWSLETTER. YOU CAN SIGN UP HERE.
Queen Elizabeth II reigned for an astounding 70 years. As the United Kingdom enters a new, uncertain era after her death, it's natural to have questions. What will a 21st-century British monarchy look like? What will happen to her corgis? Or, if you're a food lover like me: What are they planning for the coronation banquet?
While the coronation date has yet to be set, it may feature the royal table settings known as the Grand Dining Service. These ornate plates, tableware, and accoutrement are so treasured that they are kept with the Crown Jewels.
The collection's show-stopping piece is the Grand Punch Bowl. The silver-gilt basin depicts an epic Bacchanalia that includes human revelers, a lion, and—as any good party should—a unicorn.
It's not unusual for a punch bowl to be the star of the banquet table. For centuries, these opulent serving dishes have been showcases for skilled silversmiths and glassmakers, and have marked milestones ranging from inaugurations to war victories to sports championships.
This week, we're looking at some of history's greatest punch bowls and the surprising stories behind them. Some, like the Grand Punch Bowl, have been respectfully preserved; others haven't been so lucky.
1) The Grand Punch Bowl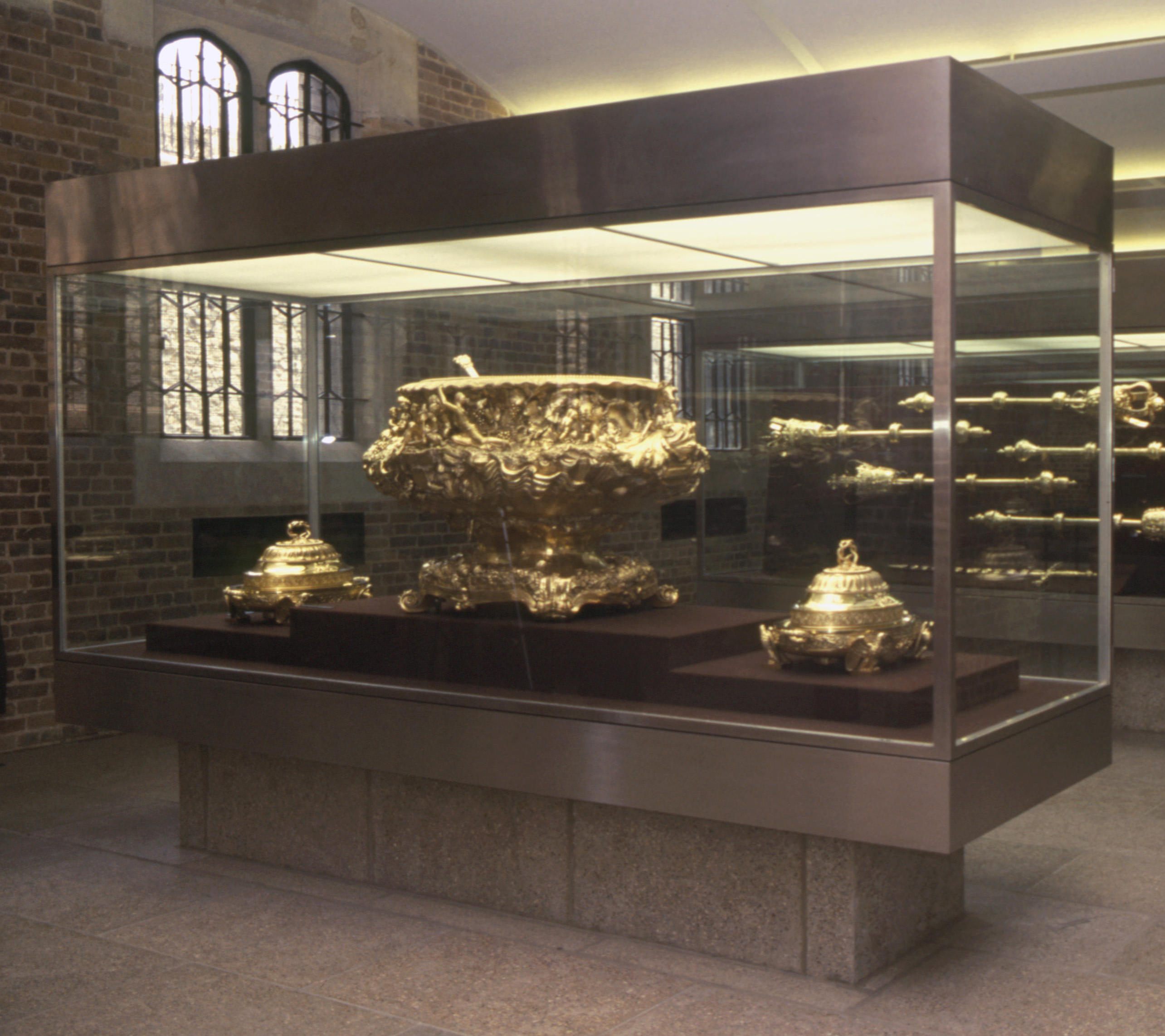 The silversmith responsible for this 500-pound behemoth was so proud of his creation that he allegedly hid behind it to witness its debut at the king's birthday party in 1830.
The bowl was originally created as a wine-bottle cooler for George IV, but he never lived to see it. Instead it was his successor William IV who rolled out the silver-gilt basin at his 65th birthday celebration. Later, Queen Victoria added a nautilus-shaped ladle and converted the piece into a punch bowl to serve guests at the celebration of her son's christening in 1842.
But the piece isn't merely for admiring through glass in the Tower of London. Along with the rest of the Grand Dining Service, the punch bowl is still used for state banquets at Windsor Castle and Buckingham Palace, as well as other ceremonial events.
2) The Stanley Cup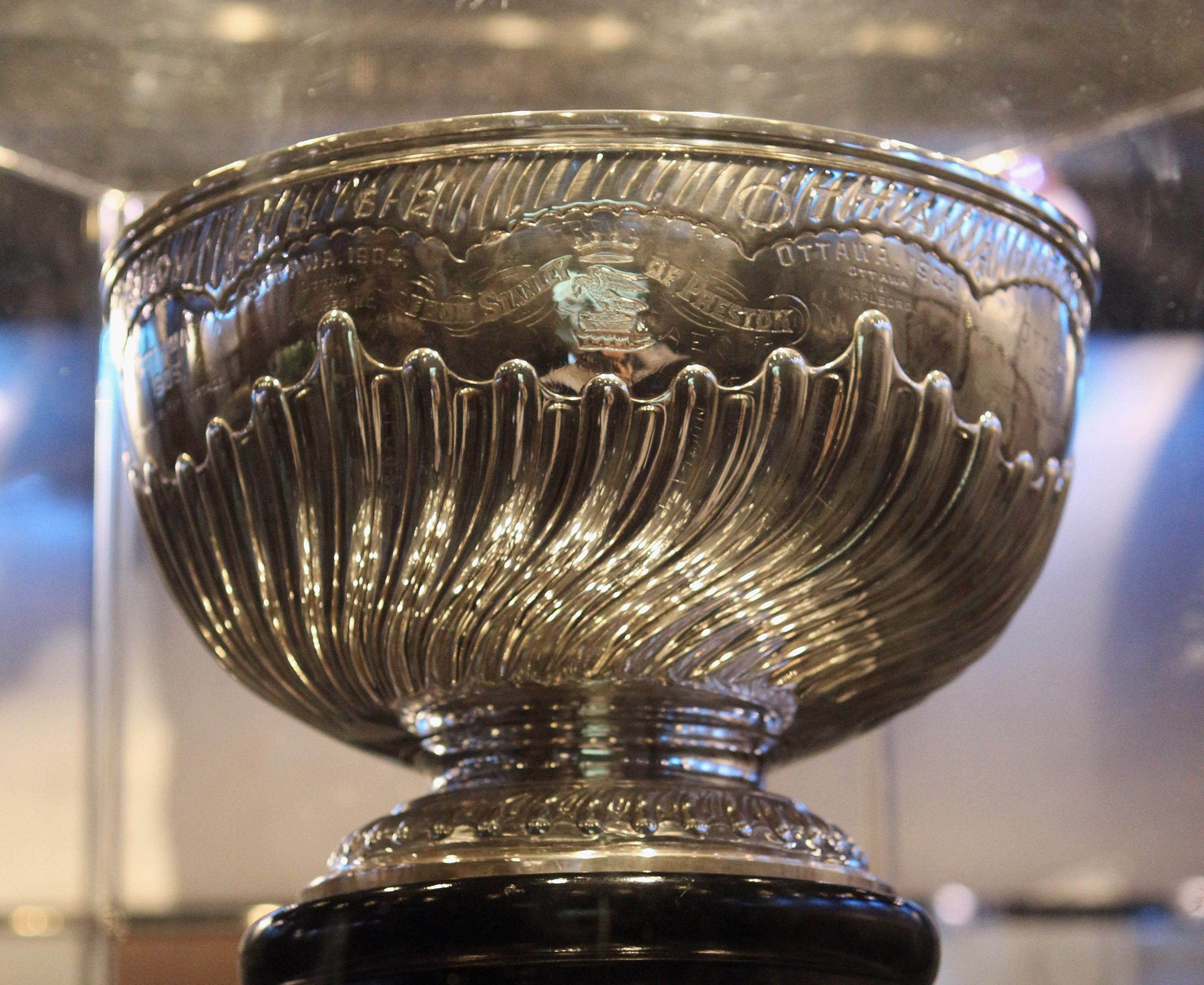 When he arrived to serve as governor general of the British colony of Canada, Lord Frederick Stanley fell in love with the local sport of ice hockey. But Stanley thought the game was lacking one thing: a prize for each year's best team.
In 1892, Stanley purchased a silver punch bowl (though some may argue it was intended as a vase for roses) and donated it to the amateur hockey league with one stipulation: Each team had to relinquish it to the new champions every year.
The shared nature of the trophy has made the Stanley Cup one of the most unique prizes in sports. Of course, plenty of players used the bowl for its original purpose and drank everything from champagne to beer from it. But the trophy has also been used as a baptismal font and a food dish for animals, ranging from one player's dog to a Kentucky Derby–winning horse.
The temporary ownership has led to some to be less-than-careful handling of the trophy. In 1924, the Montreal Canadiens left it on the side of the road after fixing a stalled Model T. And on at least two occasions it sank to the bottom of a player's pool.
After decades of wear and tear, Stanley's original cup was retired in 1969 and now sits in the Hockey Hall of Fame. But hijinks and unique uses of the current Cup continue.
3) Admiral Russell's Punch Fountain
Admiral Russell's Punch Fountain may not, technically, count as a punch bowl. But it did take party decor and punch to new heights.
In 1694, British Admiral Edward Russell was frustrated that his superiors had kept him stationed in Cádiz, Spain, over the holidays. To get back at them, he threw a massive Christmas party on the military's dime. The festivities featured 150 dishes and the most spectacular drink service of all time: a Delft-tiled fountain, flowing with "12 hoggshead of punch," and stirred by a boy in a little rowboat.
As with most parties that involve copious amounts of alcohol, things devolved. At some point, a guest decided it would be a good idea to get inside the fountain, sparking a mad dash for the pool. As one guest recalled, "in went the mob, with their shoes and stockings and all on, and like to have turned the boat with the boy over, and so he might have been drowned in punch."
"But to prevent further danger," he continued, "they sucked it up, and left the punch-bowl behind."
While they didn't destroy the fountain that night, anyone seeking to pay their respects at this Bacchanalian monument will have to do some digging: The exact location of the epic bash is a mystery.
4) The Sweeney Punch Bowl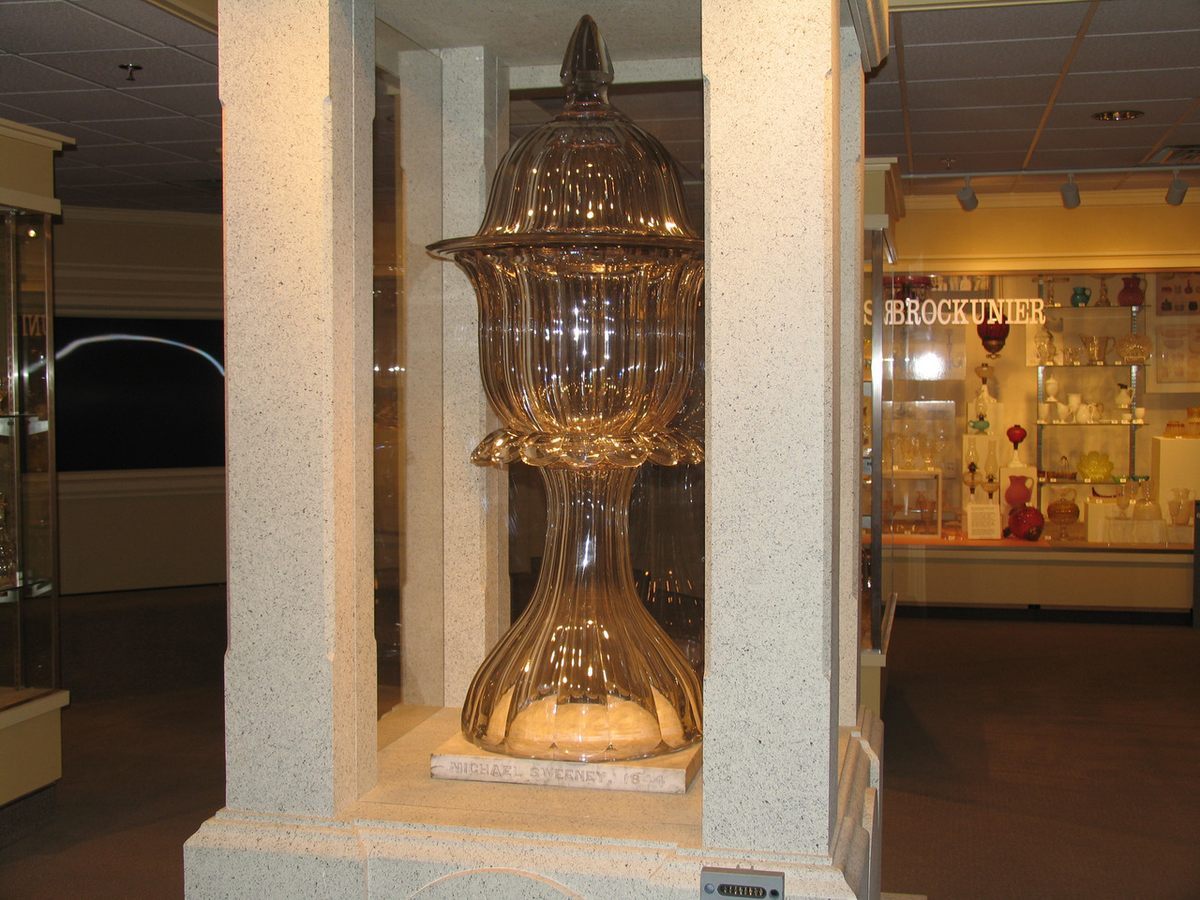 This might be the only punch bowl that's ever graced a grave. In 1844, glassmaker Thomas Sweeney designed a gorgeous, gargantuan glass punch bowl to showcase his artistry and drum up business for the glassware company he ran with his brother, Michael, in West Virginia.
The five-foot marvel consisted of a base that resembled an upturned champagne coupe, a petalled collar, an undulating central bowl, a lid, and a decorative finial. It was such a hit that Thomas made several copies, including one for Senator Henry Clay.
The brothers fought over money and eventually parted ways. Even in death, Michael got one last jab at his brother. He had the original Sweeney punch bowl attached to his grave with an inscription that completely omitted Thomas's role.
After weather and vandalism left the graveyard punch bowl in bad shape, locals campaigned for the artifact to be preserved and moved to the nearby Oglebay Institute Glass Museum. It still stands there today, restored to its original glory.
Gastro Obscura covers the world's most wondrous food and drink.
Sign up for our email, delivered twice a week.