20 Peaceful Places That Make Solitude Magical
Atlas Obscura readers share their favorite spots to revel in isolation.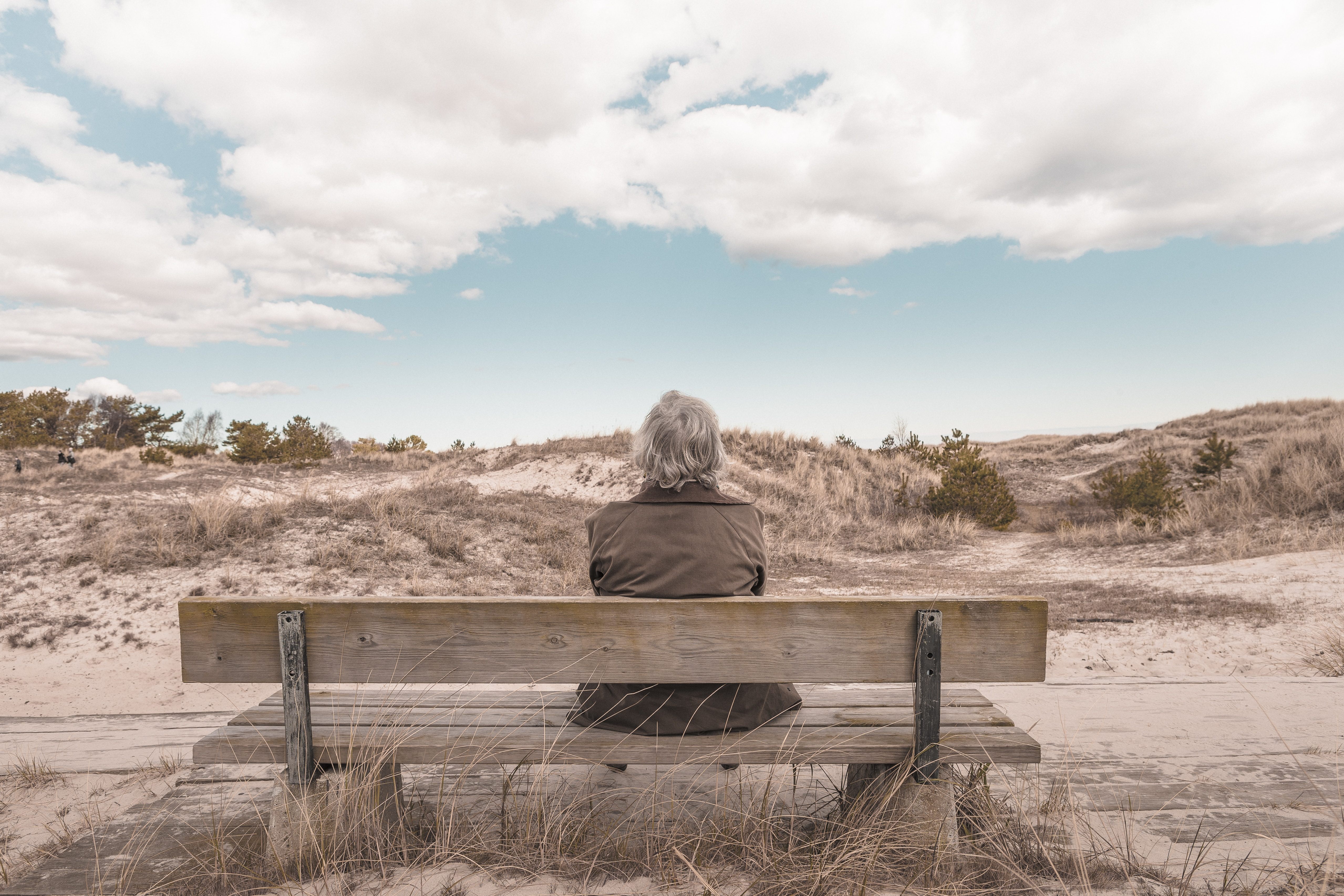 It's Breakup Week here at Atlas Obscura, our attempt at a multifaceted exploration of what happens when places, objects, and of course relationships, fall apart. One topic we wanted to make sure not to overlook is what comes after—the solitude that often follows a breakup can be one of its most devastating aspects. But there can also be beauty, peace, and wonder in being alone, if you know where to find it.
Over in our Community forums, we asked our readers about the concept of waldeinsamkeit, a German word that translates to something like "solitude of the forest." This word describes the quiet one feels when ensconced in nature, or as I described it there, "a singular type of loneliness that is at once isolating, peaceful, and reflective." While this concept generally applies to remote, woodland isolation, that feeling of contented solitude can be found in any place that suits you. We asked our readers to tell us about their favorite places to be alone, to find their bit of waldeinsamkeit. The responses we received were beautiful and lonely, but at the same time they also made the world feel a little less distant.
Check out some of our favorite responses below, and if you have a favorite place of your own to be alone, join the conversation in the Community forums and tell us about it. Say it with me now: "Sometimes it's OK to be alone."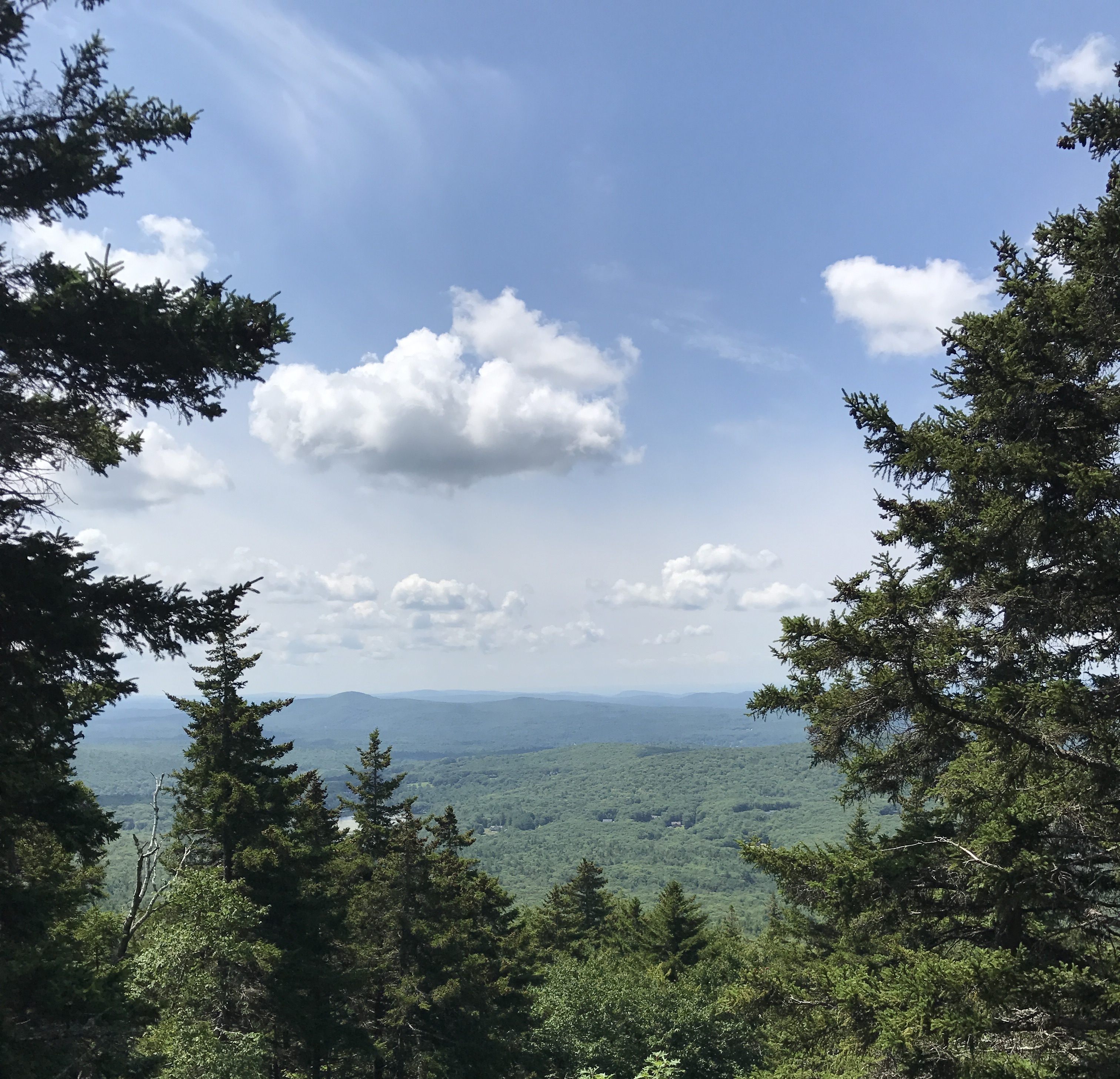 Mount Monadnock
New Hampshire
"The Marian Trail at Mount Monadnock, New Hampshire, is tranquil and beautiful, with sudden views for miles, and mossy faerie glens. And I didn't see another soul for the entire six hours I spent hiking and quietly sitting." — LeeLee
---
Thousand Islands
Jakarta, Indonesia
"There is a particular place that I strongly associate with the sense of solitude and peace, even though it's not a dense, quiet wood. When I was 14, I went with my aunt's family to a beach resort in one of the tiny islands from the clusters called 'Pulau Seribu' (literally, 'Thousand Islands'), a few hours ferry ride north of Jakarta. I was there to babysit my cousins. Our cabin was located not too far away from a tiny secluded part of the beach. I remember sitting there by myself a lot while my aunt's family took a nap. Just sitting on the edge of the dock and watching the waves. As I became an adult, my mind would replay that memory whenever I try to calm my anxiety." — nagnabodha
---
Carl Schurz Park
Manhattan, New York
"I go to Carl Schurz Park on the East River. Right at the top of Roosevelt Island there is a tiny light house. I sit on a bench, block out all the noise around me and focus on the light. It also allows me to feel a part of the big NYC while removing myself from it for at least a little while. There is also a little known waterfall in the upper part of Central Park. It is rarely crowded and allows me to completely lose myself in nature for a bit." — janeelliot
---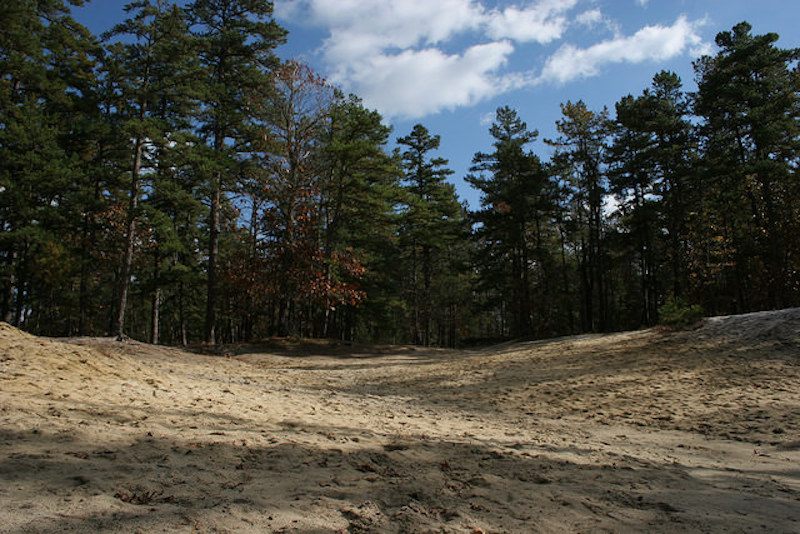 The Pine Barrens
New Jersey
"I went hiking by myself in the New Jersey Pine Barrens this past November. I've never been so perfectly and absolutely alone. Even after hours of wandering, I could count the other hikers I saw on one hand. It was very cold and blindingly clear, and with the wind high, the only noise was the groaning and rushing of the pines. It was at once a lonely and ecstatic experience, and I spent the day feeling almost out of time, in a way that's hard to describe. A friend of mine describes meditation as an 'emptying of the self' and that's what it felt like, if you can be empty of yourself and at the same time very aware of how loudly you're breathing amid all that quiet!" — americangirl8
---
The Adirondacks
New York
"My ultimate 'waldeinsamkeit' is in the Adirondacks of northern New York. I grew up visiting every summer as a kid to see family, since my dad grew up there. While there are plenty of bustling towns and lakefronts in the Adirondacks, we would go to a cabin tucked away on the western side. I loved walking through the woods, down to the lakefront at sunset. I'd just watch the sun set, and the water still. As an adult, I've tried to go back every year, and it's my go-to daydream when life's a little too stressful." — bcham61
---
Dukh Niwaran Gurudwara
Punjab, India
"The Dukh Niwaran Gurudwara in Patiala, Punjab, India, where my university is situated. I'm an atheist but the place really fills in me a sense of peace. Dukh Niwaran literally means 'removal/deterrence of sadness.' It's a beautiful place that is open to people from all backgrounds, it has 'langar'- free food for all. Peaceful music is playing in the background at all times." — sgfirebolt
---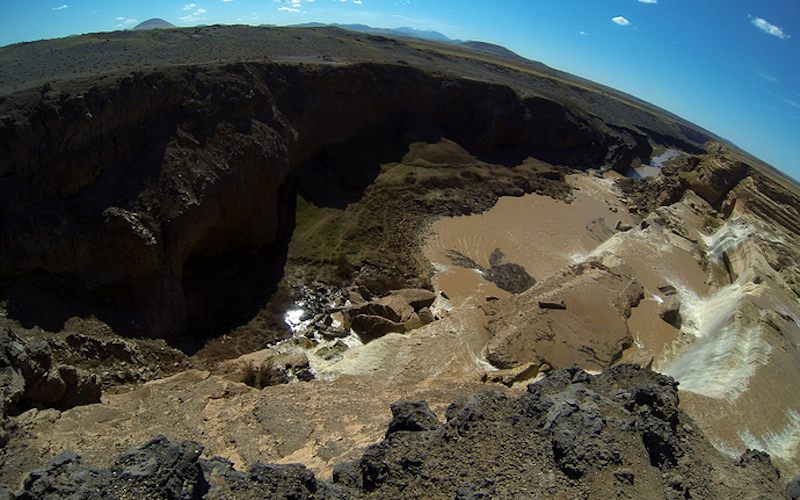 Grand Falls
Arizona
"Grand Falls, Arizona, is maybe 30 miles outside Flagstaff (seen as the snowy peaks at the top center), on Navajo land. The range of colors, the directional influence of the river and canyon, and the horizon of varied possibilities combine with the anomaly of a tall waterfall in the desert to both stimulate and calm my mind." — Danny_Brew
---
Vollentine-Evergreen Greenline
Memphis, Tennessee
"In Memphis there are a lot of beautiful places for waldeinsamkeit. My current favorite is the Vollentine-Evergreen Greenline, a walking-biking trail in Midtown Memphis. On most weekday afternoons, it's pretty much deserted. There is urban art, the bridge over Lick Creek, a butterfly garden, an old railroad station house, and a glorious arching tunnel of trees, and the occasional bench if you want to sit and and soak it all in." — korenni
---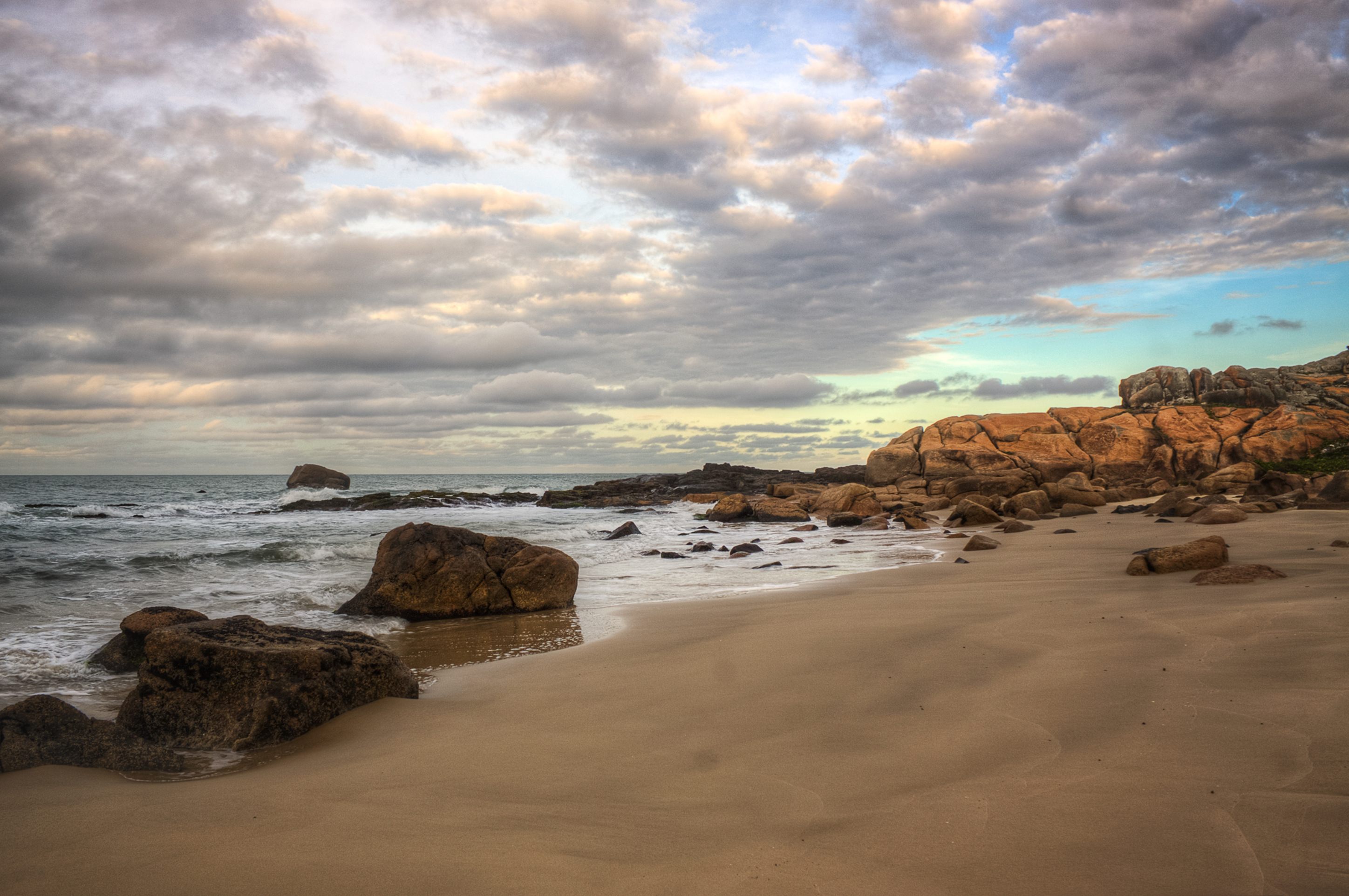 The Brazilian Coast
Brazil
"I haven't spent much time alone lately, but I'm thinking about it. I live with my mother and she is never away (I also love being with her). Our house is near Brazil's east coast and I actually want to rent some place close to the beach for a few days to think about my life, do some walks on the beach, and listen only to the waves' sound." — katcheika
---
Big Basin Redwoods State Park
Boulder Creek, California
"Nothing I've found anywhere in the world quite beats snuggling up to a giant redwood while listening to a stream gurgle close by. The smell of an ancient forest changes your brain chemistry. Big Basin Redwoods State Park is one of the lesser touristed spots to get your inner tree hugger on. And the place of many of my childhood, Alice in Wonderland–type adventures." — InterstitialWanderer
---
The Outer Cape
Cape Cod, Massachusetts
"I live on Cape Cod in Massachusetts. In the summertime, there are many tourists, but in the wintertime, it's perhaps more beautiful. The sunrises are spectacular. My sacred alone time I find on the beaches in the winter on the Outer Cape. Many times there is no one but me, the wildlife and the waves." — Thislifeispoetry
---
Buzău Mountains
Romania
"I find loneliness in the villages of the Buzău Mountains in Romania. Of course there are other mountains too, but my native place is here. When you are in such a forest you get lost, you lose yourself entirely." — omastanescu
---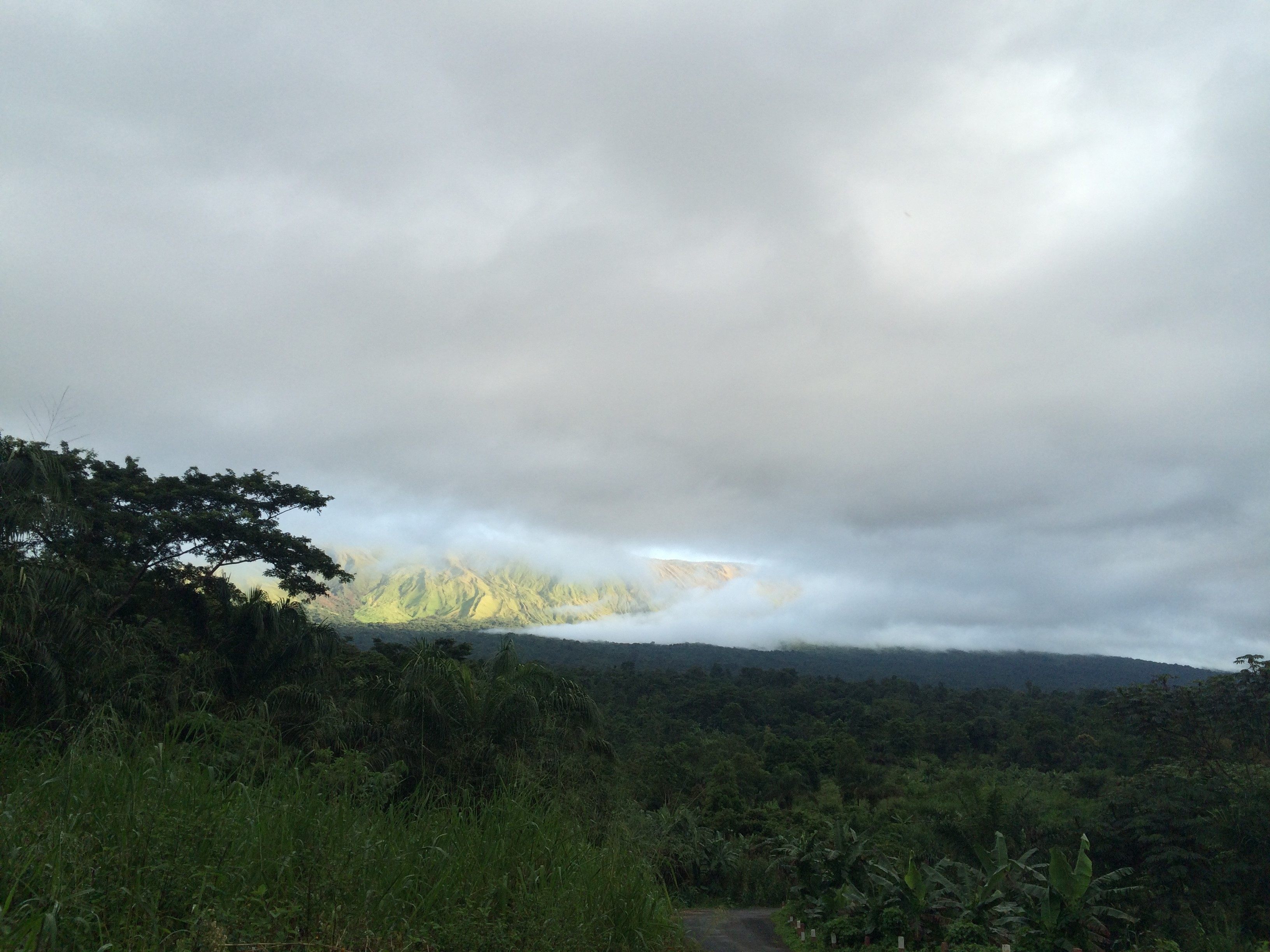 Rural Cameroon
Africa
"I lived in Cameroon for awhile. It was a wonderful experience but there were, of course, challenges. I started going on walks in the early morning (as soon as the sun rose, 5:30 a.m. or so) to clear my mind. There was a mountain road that went I-don't-know-where. The longest walk I ever took may have been two and a half hours. The further I walked on the road, the longer my walks became, and still, I wanted to know always what was just around the next corner. It was one of the most peaceful times of my life. — jkcoleman72
---
Dixon's Kingdom
Tasmania
"My favorite place to experience waldeinsamkeit, here in Tasmania, is on the Highland Plateau, in Dixon's Kingdom, a beautiful native pine forest. On two consecutive trips to Walls of Jerusalem National Park with larger groups, I have stayed behind in the forest while they undertook the three-to-four hour return trip to the mountain. Being in that forest with the dappled light, the melancholy wail of the currawong, and the shivering sound of the wind in the pines (or was that a tiger snake) at Dixon's was easily some of the best waldeinsamkeit I have experienced. And despite much of Tasmania being like that, it's often risky to go too far on your own." — Persey
---
Wattamolla Beach
Sydney, Australia
"Having lived in the country for 25 years, I have been spoilt for choice of places to be alone and in nature. Now that I am living in a city, I too have discovered it's possible to sit by the bay with joggers and walkers and dogs all whizzing past, yet be completely at peace and both within and connected without, to the beauty around me. My first years in the city saw me needing to find those rare places I could be alone in bushland or at night but there was also an element of danger with that. Now I can feel safe in the crowd but still at peace." — Historygirrl
---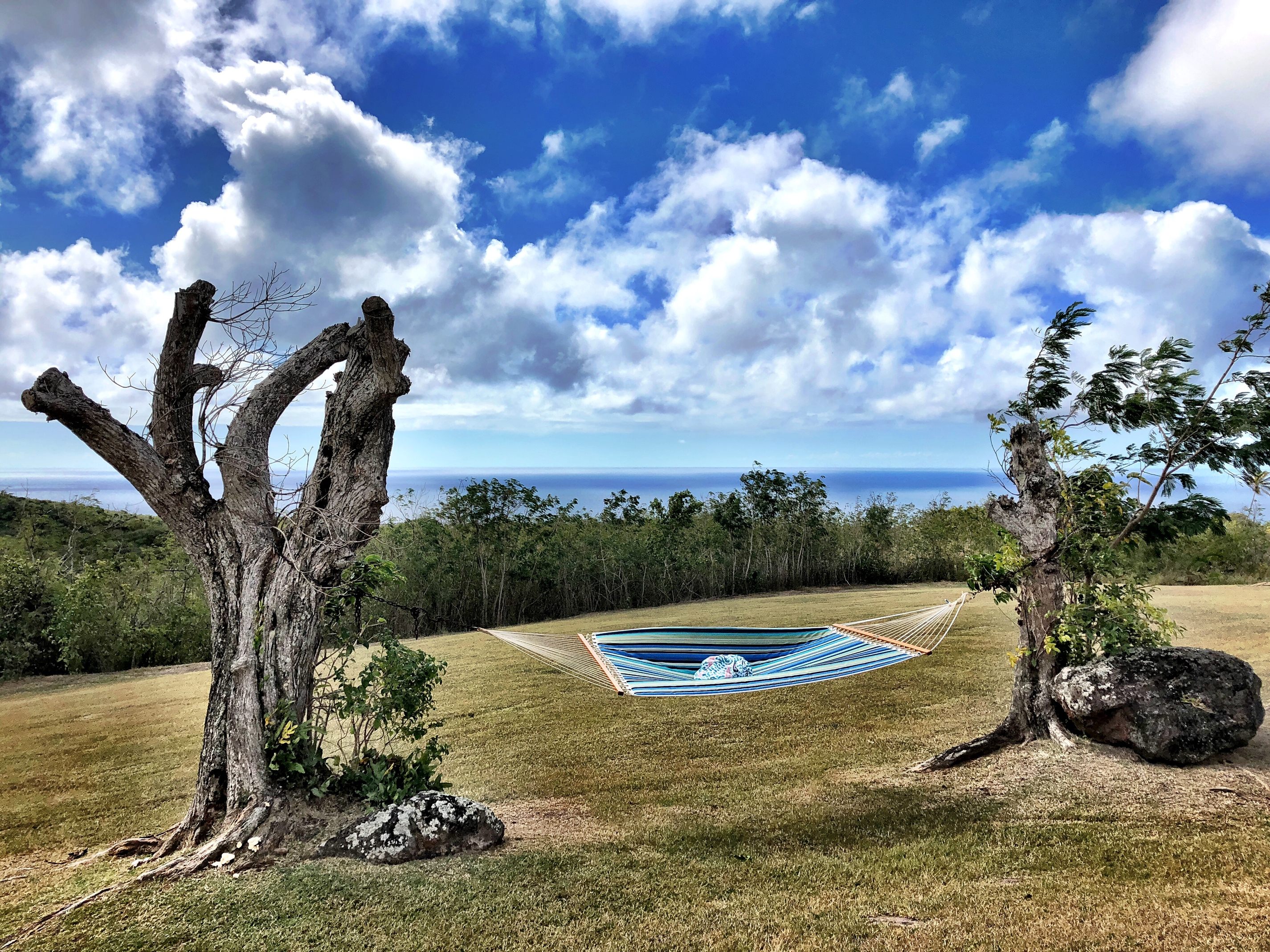 The Island of Nevis
Caribbean
"My place is in a hammock on a hill on the Caribbean island of Nevis. I call it 'The Magical Hammock of Revelation' because I always discover something in myself while I'm lying there looking up at the clouds or the stars. The hammock is rocked by trade winds coming from the east and it's bounced by a breeze coming off Saddle Mountain from the north. It can sometimes feel like a magic carpet ride. My favorite place in the world." — robinlatham
---
Joshua Tree National Park
California
"My waldeinsamkeit is found in areas with little light pollution, at night under the stars. I live just about an hour away from Joshua Tree National Park, which can be crowded during the day but wonderfully deserted at night. I'm often there on those nights when the Milky Way is a magnificent band across the sky from horizon to horizon. The darkness, the solitude, the silence, and the stars fill me with peace and wonder, and allow me to indulge my passion for photographing the night sky." — js2007
---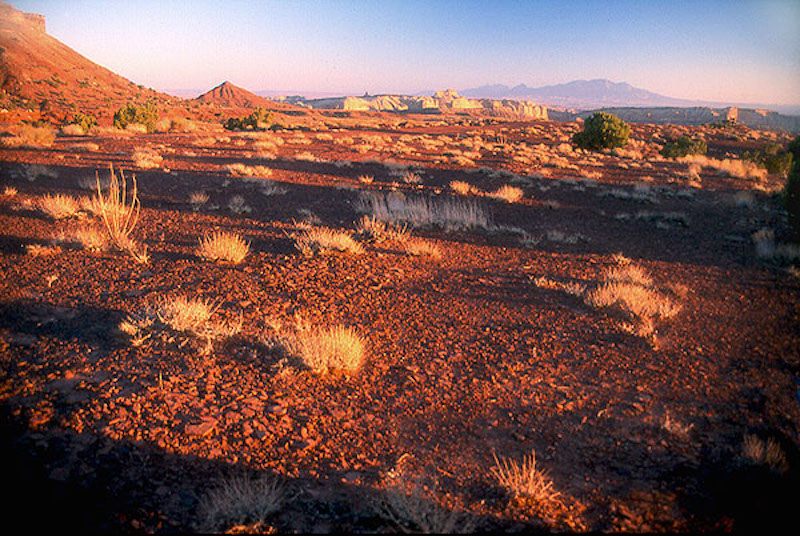 San Rafael Swell
Utah
"For serious inner work, I like an empty desert landscape where I am completely alone. I found my spot in the San Rafael Swell in southern Utah, where I have returned many times to sit in a sacred circle, and drum, and meditate, calming my mind and opening my creativity, surrounded by clean desert sands and a red and purple vista of mountains and canyons." — Jaguarfeather
---
Blue Hills Reservation
Massachussetts
"About 10 miles south of Boston is an area known as the Blue Hills Reservation. It's a 6,000-acre state park in Norfolk County, Massachusetts. As a young man back in the '70s and '80s I would hike in an area known as Rattlesnake Hill for hours at a time, and sometimes not see another person. I did see a huge snake there once but I think the rattlesnakes have died out pretty much. I had one favorite rock where I would sit and contemplate life, with Boston off in the distance and just trees and birds around me. Sometimes it got so quiet, deep in the woods, I would be completely at peace." — allrickroad
---
Bokkom Ave.
Velddrif, South Africa
"There is a shabby little dirt road next to the lagoon in Velddrif, on the west coast of South Africa, called 'Bokkomlaan,' where the pelicans hang out. Not sure whether we watch them or they watch us… My favorite spot on Earth!" — Lili_S
Responses have been edited for length and clarity.