A Struggling Actress's Greatest Role Was as a Real Civil War Spy
Pauline Cushman's contributions to U.S. war efforts earned her the honorary title of "Major."
For Women's History Month, Atlas Obscura delves into the world of espionage, where being overlooked and underestimated has been an asset for centuries of women spies. Read about more of history's hidden Secret Agent Women.
The pretty young woman with the dark curls was searching for her lost brother. That wasn't unusual in the summer of 1863. The American Civil War had been raging for two years. Hundreds of thousands had died and the chaos of ongoing battles meant that family members on both sides of the conflict went without news from their loved ones, living or dead, for weeks and months at a time. This bereft sister had traveled from Nashville, which had recently fallen to U.S. forces, toward eastern Tennessee, which was still held by the Confederacy, to find her kin. She discovered no news of her brother there, but then, she hadn't expected to: He was a fiction.
Pauline Cushman—struggling actress and U.S. spy—made up the story to talk her way into Confederate territory. There, she met a sympathetic soldier in gray who was drawing up a map of the fortifications built by the Army of Tennessee. She had been ordered by U.S. Colonel William Truesdail to simply observe the enemy and report back on their preparations, but Cushman instead stuffed the map in her boot and fled for safety. She had almost made it to safety when she was captured on June 12, 1863, by Confederate troops under the command of Nathan Bedford Forrest near Franklin, Tennessee. "Her fine talents are, doubtless, occupied at present time in planning an escape," reported the Savannah Republican, a Confederate newspaper.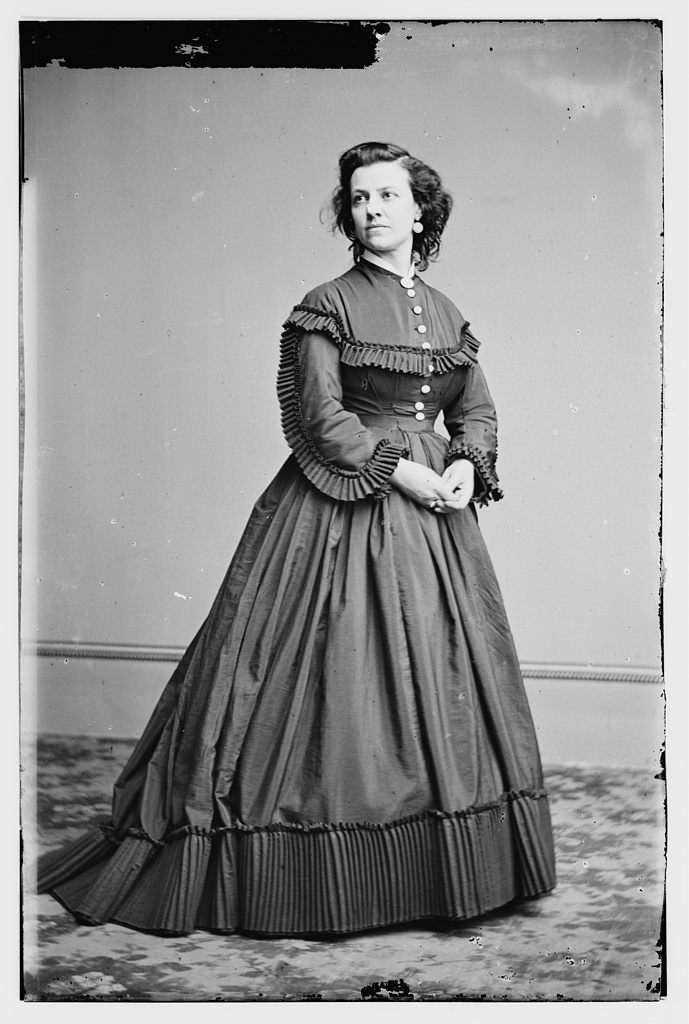 Cushman's legend was already growing and then, as now, it was difficult to separate fact from fiction, says William J. Christen, author of Pauline Cushman: Spy of the Cumberland. As the story goes, Cushman joined the war effort in Louisville, Kentucky, in April 1863, when a pair of Confederate soldiers offered her an astonishing $300 to raise a toast to the president of the Confederacy, Jefferson Davis, in the play she was performing. Cushman promptly informed U.S. Colonel Orlando Hurley Moore of the request, earning his trust, and when she praised Davis from the stage at Moore's direction, she earned trust among the Confederates, too. Moore then offered her a job as a spy. In the following months, she was credited with posing as a Southern woman to befriend a boarding house owner and thwart her plans to poison U.S. soldiers, and with dressing as a man and playing the role of an undercover Confederate agent to capture a woman smuggling contraband to the rebels.
And, as the newspaper feared after her capture in June, she may have used her performing to plan an escape. Convicted of espionage and sentenced to death, Cushman fell ill, which some thought to be a ruse. When the U.S. forces threatened, the fleeing Confederates left her behind. She made a full recovery.
"The greatest heroine of her age," trumpeted P.T. Barnum, the greatest showman of his. Before the war had even ended, he contracted the actress to perform a one-woman play about her exploits as a daring spy behind enemy lines. An 1865 book, Life of Pauline Cushman, the Celebrated Union Spy and Scout, by Ferdinand L. Sarmiento, added even more drama to the tale.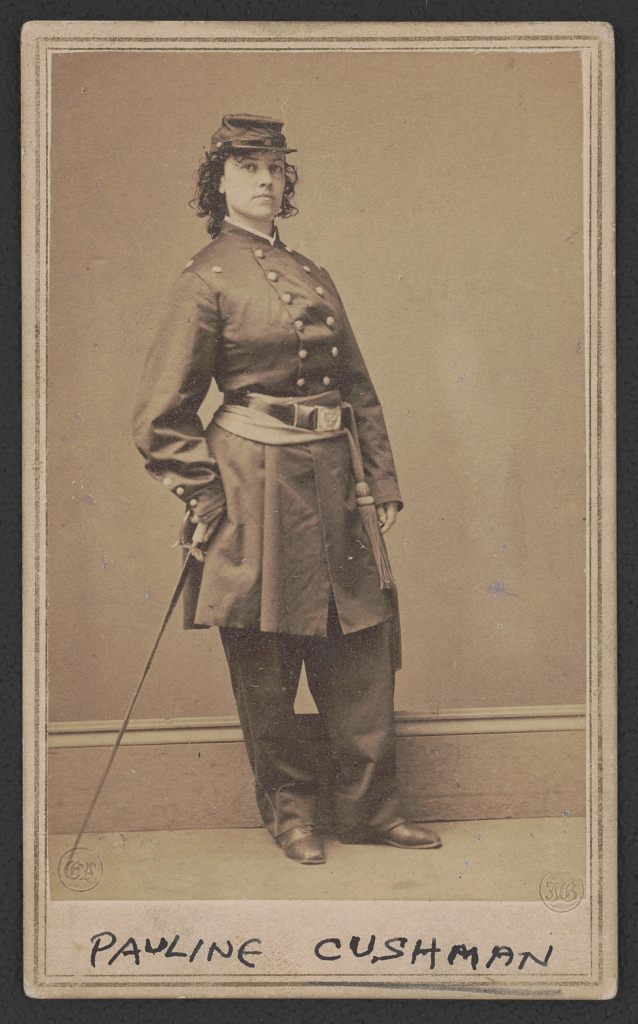 Whatever the truth of her actions, Cushman's contributions earned her the honorary title of "Major," and she received special permission from generals Gordon Granger and James Garfield to wear a military-style riding dress presented to her by the ladies of Nashville. She then took her show on the road, touring the North and giving fervent speeches against the Confederacy. In New York in June 1864, as General Ulysses S. Grant confronted General Robert E. Lee in Virginia, Cushman declared, "My sufferings at the hands of those who are now arrayed against the flag of our Republic have been far more than requited by seeing the cause of justice triumph. To-night our noble troops are besieging the capital of treason; and with them and you I united my feeble voice in the cry, 'Long live the Union!'"
Cushman's fame did not last beyond the war. When she died in a San Francisco boarding house in 1893 at the age of 60, the San Francisco Call wrote, "A childless, gray-haired, penniless broken woman, almost without friends, died a lonely death in a Market Street lodging house yesterday." But a Civil War veterans group ensured that Cushman—by then known by her third husband's name, Fryer—was buried with honors in San Francisco National Cemetery. The tombstone reads: "Pauline C. Fryer, Union Spy."