Found: A Mysterious SOS Sign in the Australian Outback
Someone may have been in distress—but how long ago?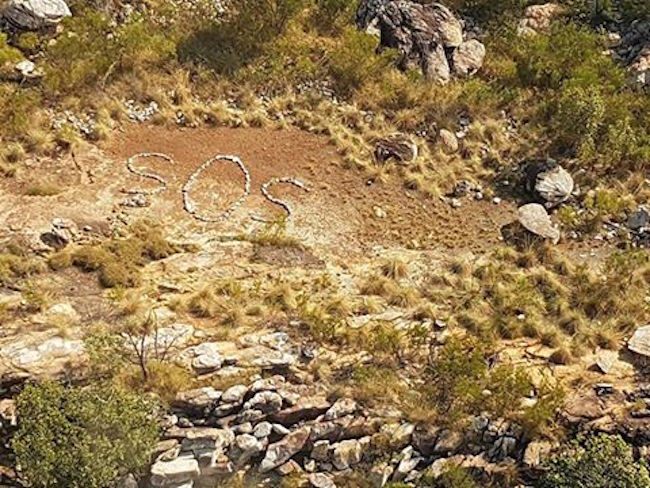 Deep in the Australian desert, in a remote area not accessible by car, a helicopter pilot spotted an SOS sign earlier this week, Australia's ABC News reports. The sign is made up of stones arranged in an unmistakeable distress signal, but police have so far found no indication of who made it—or how long ago it was made.
The area where the sign was found is called Swift Bay, which is dozens of miles north of a popular off-roading area and more than 300 miles from the nearest city.
Police have found evidence of a campsite near the signal, but it's not clear how old it is either. They're considering the possibility that the sign may be a hoax of some kind, but will continue to search for missing persons and ask the public for information.