A Montreal Museum Café Digs Into the Foods of the Jewish Diaspora
At Fletchers, cookies and bagels come with a side of food history.
Shortly after I take a seat on a high stool to peruse a menu, a trombonist starts playing deep notes that blend in with the packed room's chatter. It's early afternoon at Fletchers, the café inside the Museum of Jewish Montreal (MJM), and klezmer brunch is underway. Amidst the music, my eyes halt on the bagel board, stacked with gravlax cured in Moroccan ras el-hanout spices, pickled lemon cream cheese, and a bagel from local institution St-Viateur, slightly sweet from a bath in boiling honey water.
The bagel board has become a staple here since the café's founder, Jewish food historian Kat Romanow, put it on the menu in 2016. It's a perfect example of what she's setting out to do. From the outset, Romanow says, she wanted to provide a tasty way for visitors to interact with global Jewish culture, while showing that the food of Montreal's long-standing Jewish community "is so much more diverse than just bagels and smoked meat."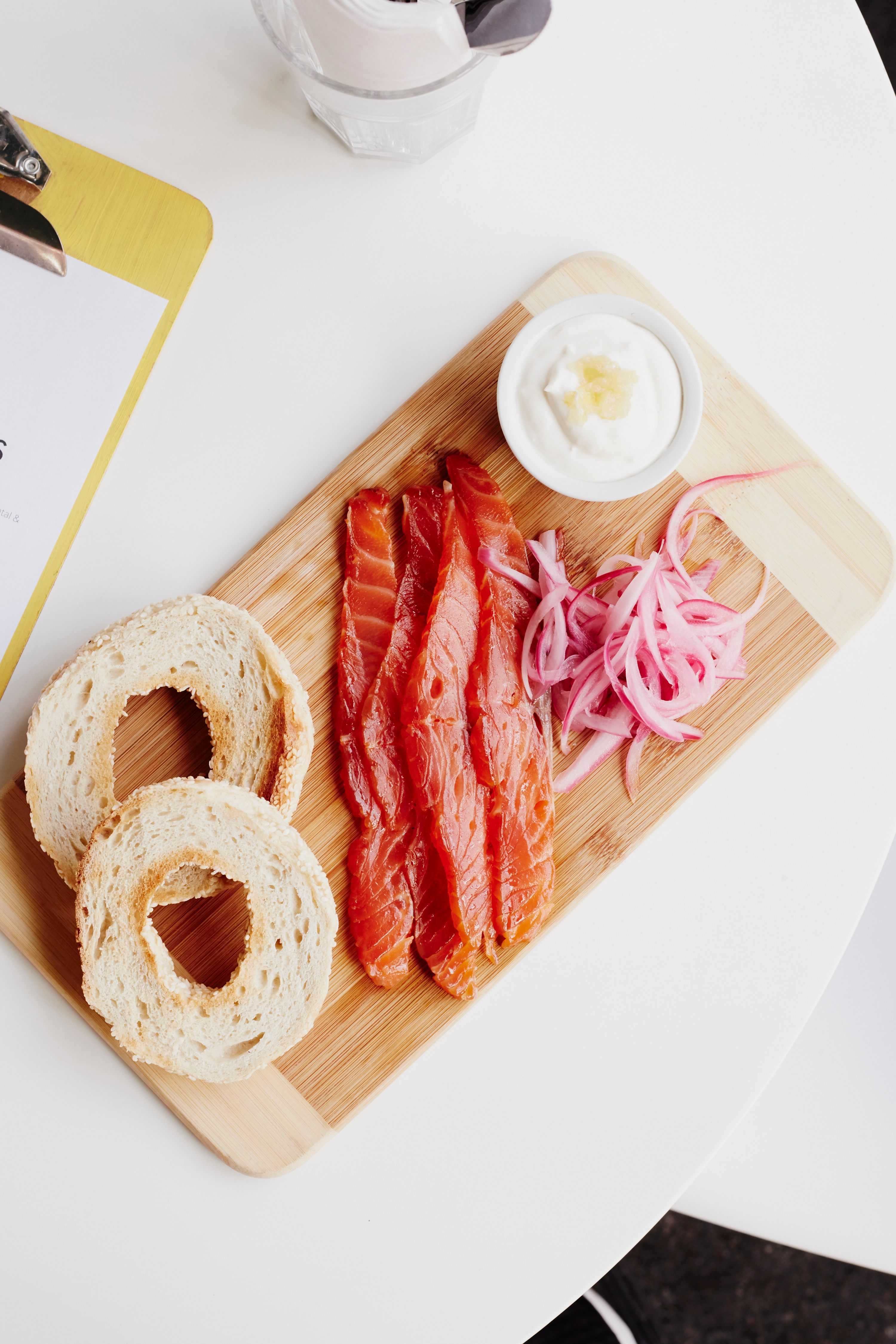 For her master's degree, Romanow studied the city's Moroccan Jewish food. Her bagel board combines the Ashkenazi staple of bagels with Sephardic Moroccan spices to "marry those two communities that are the biggest ones in Montreal, in one dish," she says. Food was also Romanow's way into Jewish culture. Growing up, her Roman Catholic family owned an Italian bakery right by her house in Rosemont, an area just a few neighborhoods north of where Fletchers is located today. Her family gatherings always centered around eating, and something that connected her to Judaism early on was "the focus on food," she says. After the lengthy, traditional process of study and consultation with a rabbi, Romanow formally converted to Judaism last March.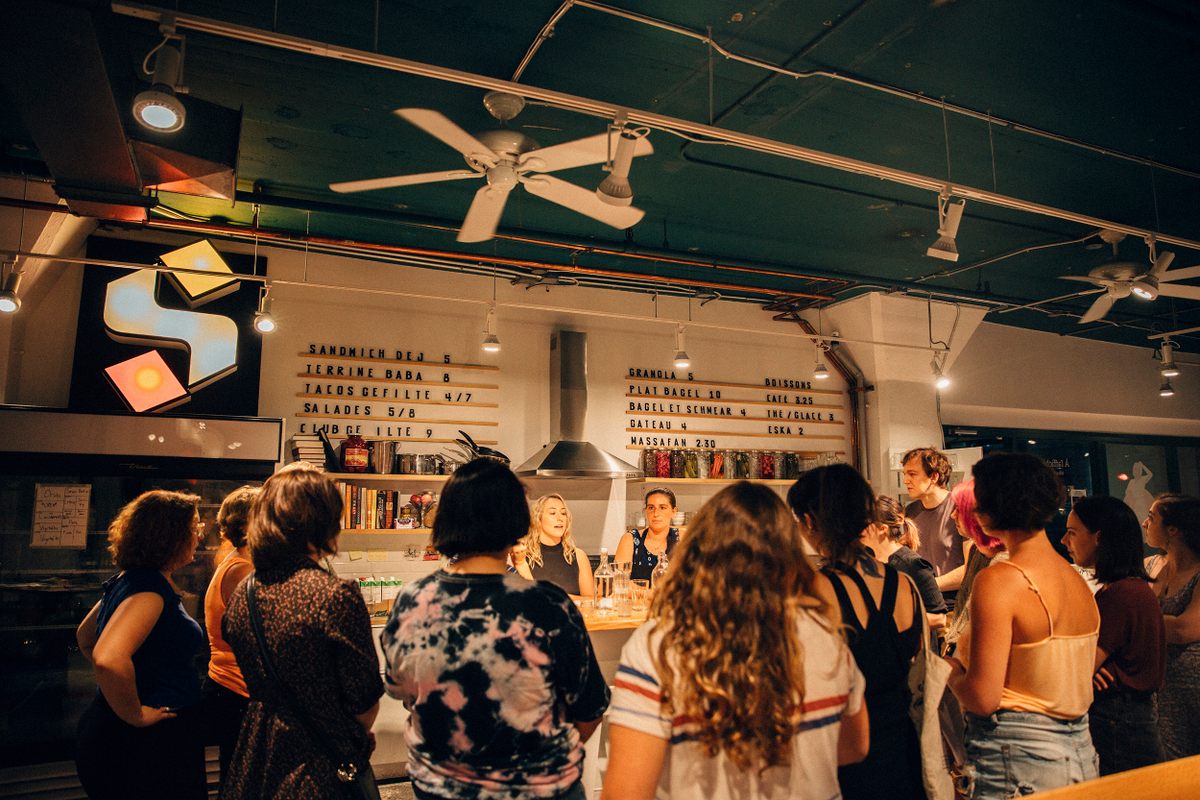 What also drew Romanow to Jewish food was its diversity, the result of the displacement of Jews from the Middle East to far-flung locales around the world (including Canada.) When North Americans think about Jewish food, Eastern European Ashkenazi classics might come to mind: beef brisket, or latkes. But Sephardic Jews, who originated in Spain and Portugal and eventually moved across the Mediterranean, incorporate plenty of chickpeas, olive oil, and spiced ground lamb into their cooking. As for Mizrahi Jews in the Middle East, they're known for dishes featuring pomegranate and tahini sauces along with rosewater-laced desserts.
Montreal is a particularly appropriate place for an eatery based on global Jewish cuisine. The city is home to the nation's oldest synagogue, and the Plateau neighborhood where the MJM is located was the landing spot for many Eastern European Jews in the early 20th century, including my great-grandparents. It's where my Zaida, or grandfather, attended the now-shuttered Baron Byng high school a five-minute walk away, as did the famous Jewish writers Mordecai Richler and Irving Layton.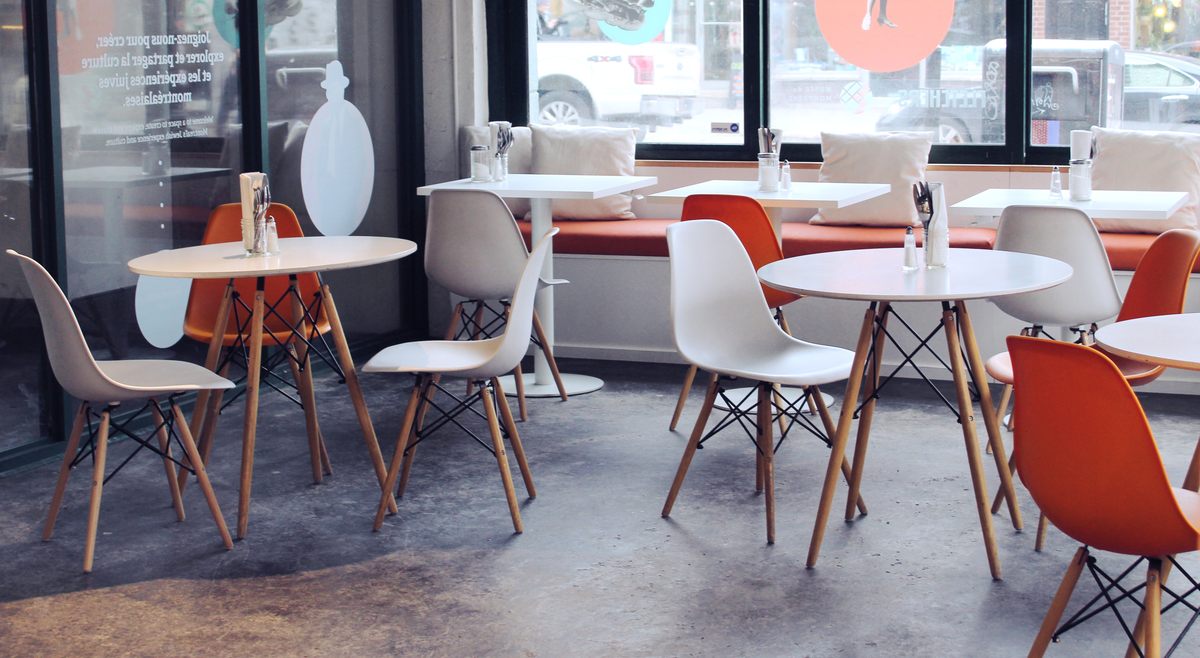 Before founding Fletchers, Romanow and her business partner Sydney Warshaw created The Wandering Chew, an organization that hosted dinners around the city showcasing Jewish food from across the diaspora. Now, the pair has found a permanent home at the MJM, where they put on everything from brunch with a side of Eastern European Jewish music to cooking workshops.
Last year, on a cold November evening, the Wandering Chew hosted a soup night with every major branch of Judaism represented in a bowl. The evening started with cozy Ashkenazi Ukrainian cabbage borscht, followed by Tunisian hlelem soup, a blend of pasta and lentils. This dish is emblematic of Sephardic history, with ingredients moving across the Mediterranean from Southern Europe to North Africa. The meal ended with a Mizrahi soup from Yemen, with root vegetables cooked in a spice mixture of cumin, coriander, turmeric, cardamom, and black pepper called hawaij.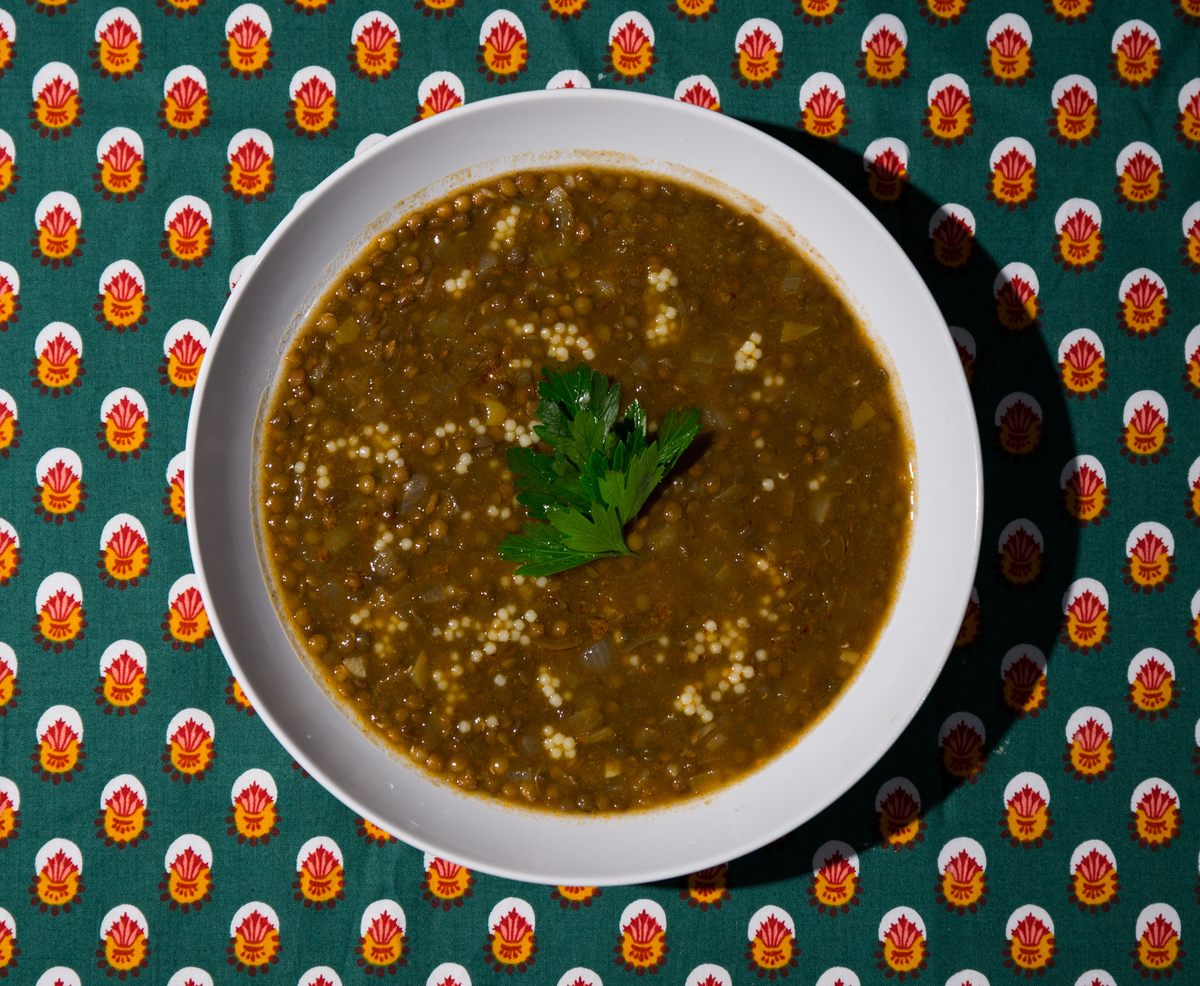 The standout part of the final course actually came on the side, in the form of snail-shaped kubaneh bread. The dough is rolled with plenty of butter, "baked low and slow," Romanow says. Though she told me first-hand about her process for making the Yemenite yeasted shabbat loaf, I'd already learned about it on the print-out that accompanied the meal.
Romanow's hunger for learning is what keeps propelling her forward into the seemingly endless nooks and crannies of the Jewish culinary world. She's "looking to draw from people in the community, on their experience, their stories," she says. "To learn from them, collaborate, and share." Her quest for new recipes and ingredients means scouring the internet, keeping an ear to the ground while visiting new countries, and interviewing keepers of age-old recipes.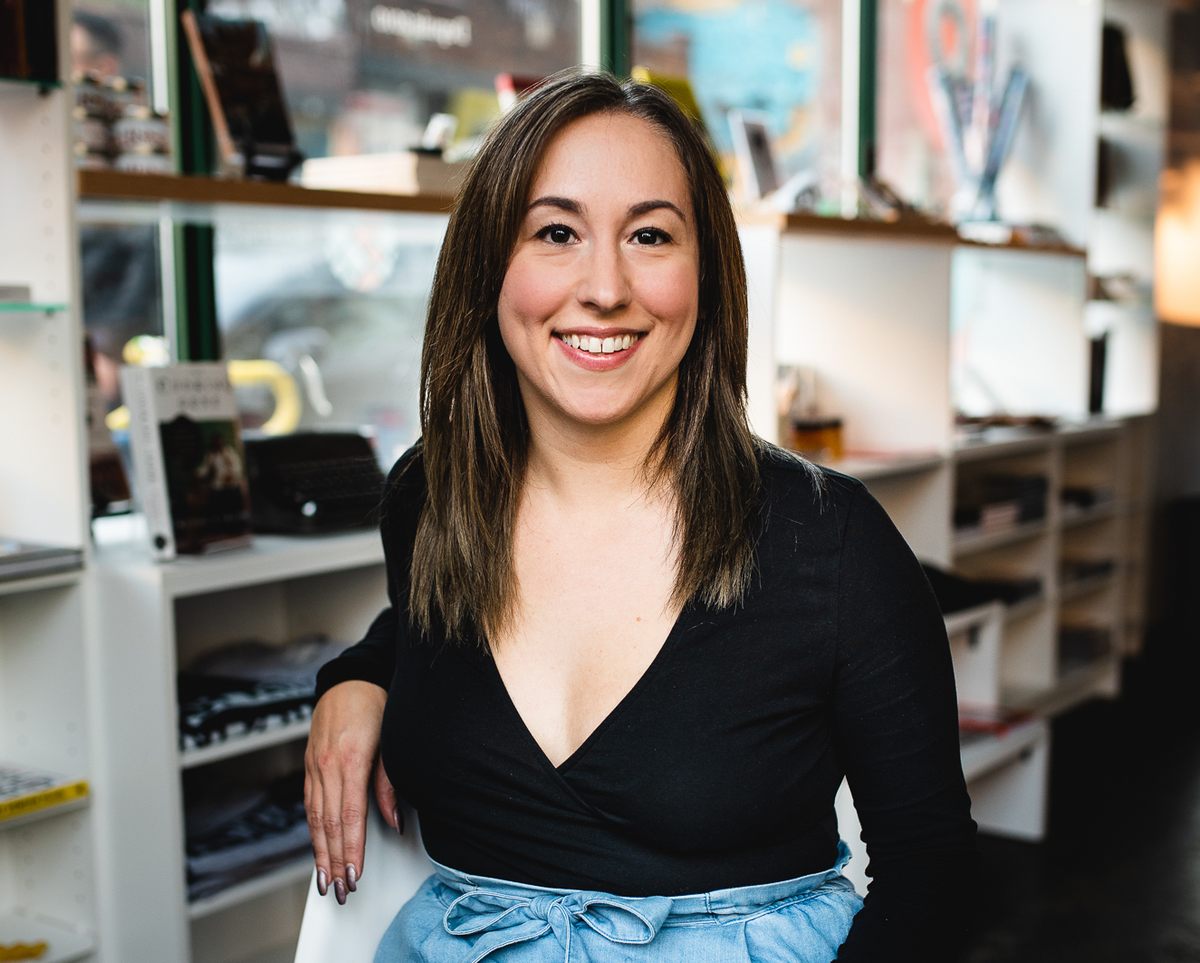 After my first meeting with Romanow in 2016, she sent me home with massafan cookies. These almond, cardamom, and rosewater goodies are practically impossible to find outside of Iraqi Jewish homes during Passover. However, at Fletchers, you can dunk them in a latte or get two sandwiching ice cream during the hot summer months. To get the recipe, Romanow sat down with Evette Mashaal, a grandmother who left Baghdad for Montreal in the 1940s and has kept making the treats ever since.
Last October, Romanow held a workshop on how to make these flourless cookies, along with sambusak, a type of Iraqi turnover filled with curried chickpeas served with a pickled mango sauce called amba. The latter dish and its spices were brought back to Baghdad by Iraqi Jews doing business in India in the 18th and 19th centuries.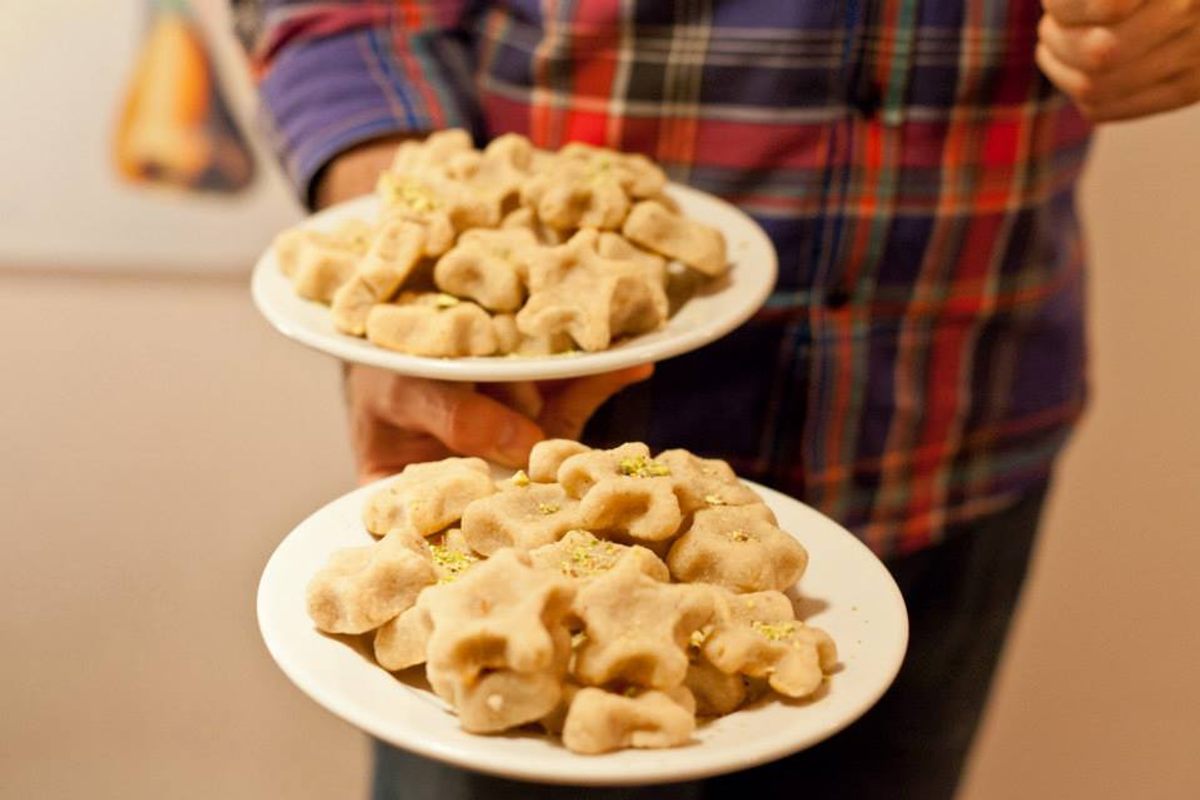 When I return to Fletchers the day after klezmer brunch to chat with Romanow, the museum smells homey and a bit sweet thanks to vegetables roasting in the oven. If you can't make it to Montreal, she'll soon be digging into her archives and posting research-based recipes on the Wandering Chew website. But here in Montreal's traditionally Jewish stomping ground, Romanow's goal is to host even more workshops and events that showcase the wide diversity of Jewish cuisine. Whether it's for Persian Purim, klezmer brunch or a bagel-making workshop, Fletchers keeps people coming back to connect with Jewish culture in delicious ways.
You can join the conversation about this and other stories in the Atlas Obscura Community Forums.
Gastro Obscura covers the world's most wondrous food and drink.
Sign up for our email, delivered twice a week.