How Basque Food Got to Northern Nevada
It all started with the Gold Rush.
In the old railroad town of Elko, Nevada, the Star Hotel's neon sign reads, "Tasty BASQUE FOOD … FAMILY STYLE." Inside, I sit at a communal table in the saloon-like dining room, where Scott Ygoa, the owner, is fixing drinks for customers in cowboy hats. The Star was built by Pete and Matilda Jauregui in 1910, says Ygoa, as a "home away from home" for Basque migrants. Ygoa, who bought the Star in 2004, is also a Basque Nevadan.
In sparsely-populated northern Nevada, towns such as Elko are oases in the Great Basin Desert, and almost all of them have an old Basque hotel. Internationally, Basque cuisine is in the spotlight: 40 Basque restaurants have Michelin stars, and several appear on lists of the world's best restaurants. But the trendy pintxos of San Sebastian have little in common with Nevada's Basque hotels.
Take a seat at a communal table at the Star, or the Martin Hotel in Winnemucca, and you'll be presented with plates of slow-cooked cowboy beans, garlicky iceberg salad, cabbage soup, white bread, french fries, and spaghetti. I enjoyed a Picon, a cocktail of brandy, grenadine, and Amer Picon bitters that was once popular in the Basque country, but is now available virtually nowhere besides these Basque-American hotels. The main course is usually simple grilled lamb chops, steak, or sweetbreads fried with peppers and onions.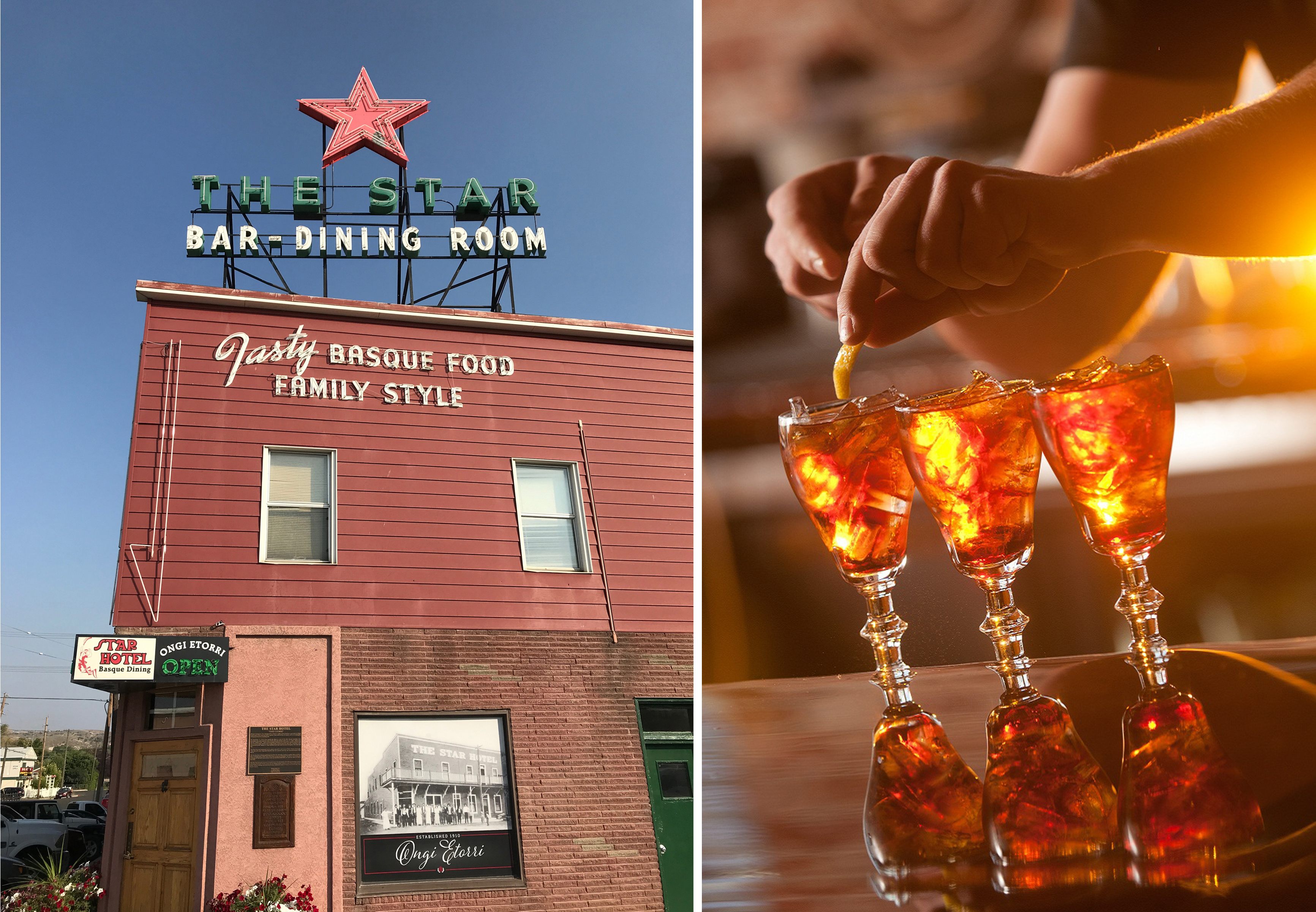 So how did Basque people, whose language is the oldest in Europe and not known to be related to any other on Earth, whose cuisine is based on a rich seafaring history, end up running hotels in the middle of the Nevada desert?
Basque migrants first arrived in the American West during the California Gold Rush. By the 1860s, Nevada had the highest proportion of foreign-born residents of any state. But few prospectors struck it rich, and when fortune-seekers had to find other sources of income, Basques began tending flocks of sheep. It was an unpopular occupation, but as a solitary job that required little knowledge of English, it fit Basque immigrants. The first Basque hotels served a specific need: Unmarried Basque shepherds needed a place to board during the winter and socialize with fellow euskaldunak.
Although he arrived decades later, Ygoa's father had a similar experience.
"My dad came to the general merchandise store here in Elko in 1962," Ygoa says. "They geared him up with what he needed like bed rolls, boots, Levi's 501s. Then they walked him to the Star and he finally heard his language again. They had lunch, and he went right to the mountains."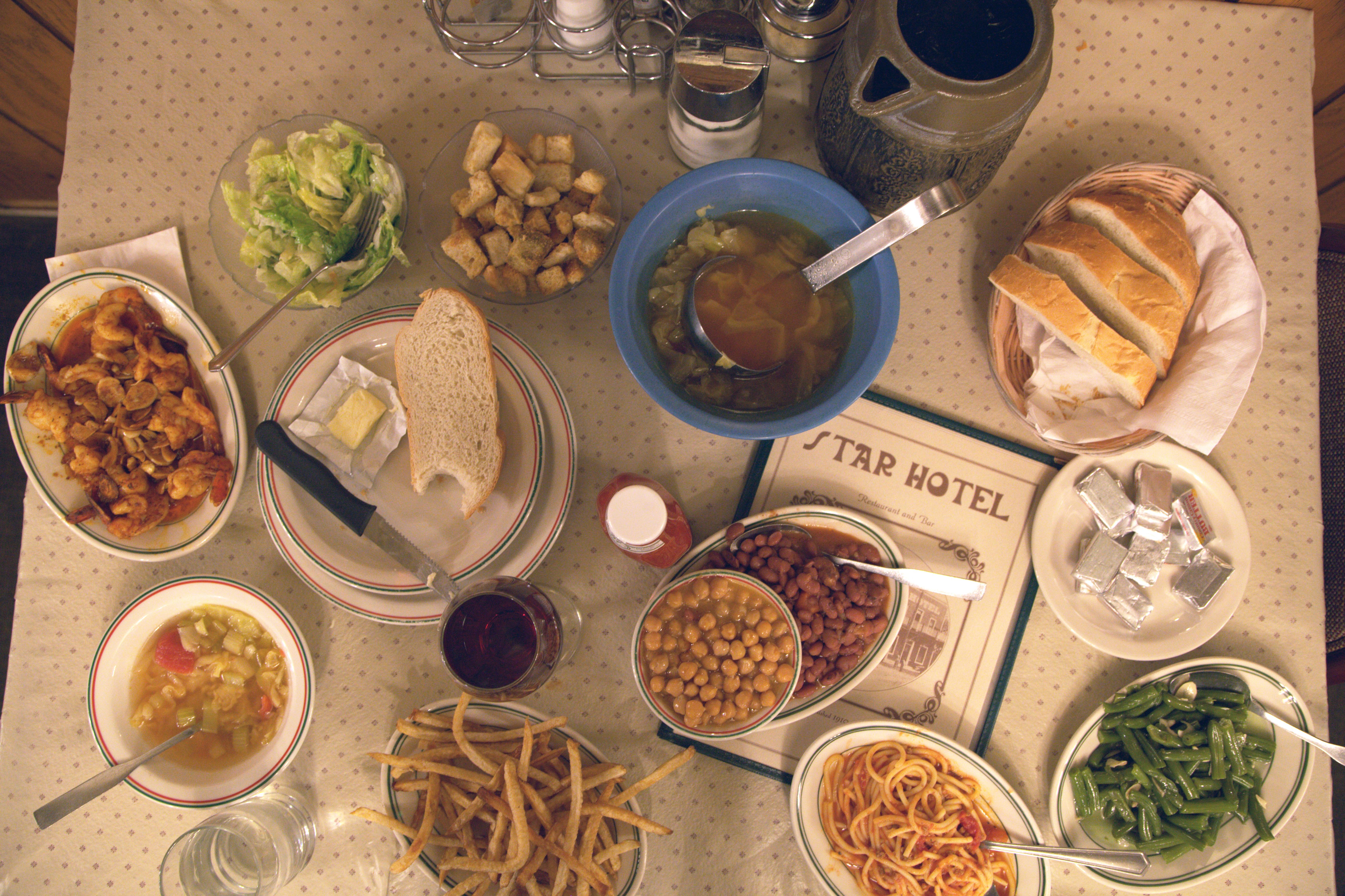 By the late 1800s, Basque shepherds had developed a tradition of summering alone with their flocks in the mountainous and desert regions of Nevada and spending the cold months in town, boarding and dining family style at the Basque hotels in Reno, Winnemucca, Battle Mountain, Elko, and Ely. Hotel owners served as translators, postmasters, and companions for the culturally isolated men. When Scott Ygoa was young, he says, "We worked on a ranch that was primarily Basque, so I grew up speaking the language. We didn't really associate with Americans that much."
Basque immigration slowed in the early 1900s. Nevada was incorporating national forests and public lands, and poor sheepherders struggled to get grazing permits. In addition, strict immigration laws slowed the flow of new arrivals, until a wartime need for wool gave Basque immigration a boost.
During World War II, the sheep industry experienced labor shortages. Cue Nevada Senator Pat McCarran, a deeply anti-Communist Democrat who had rejected the New Deal and developed close ties with the fascist government of Spanish dictator Francisco Franco. To aid the industry, McCarran championed a series of "Sheepherder Laws" that granted residency to thousands of Basque shepherds with the cooperation of Franco.
As the Elko Daily Free Press put it: "No other group of immigrants enjoyed such preferential treatment, or expeditious attention. If a Basque sheepherder in the Pyrenees applied for a visa … within a month he found himself with a dog at his side and a willow in his hand herding a band of 1,000 sheep in Nevada or another western state, sleeping by a campfire, and eating beans from a can."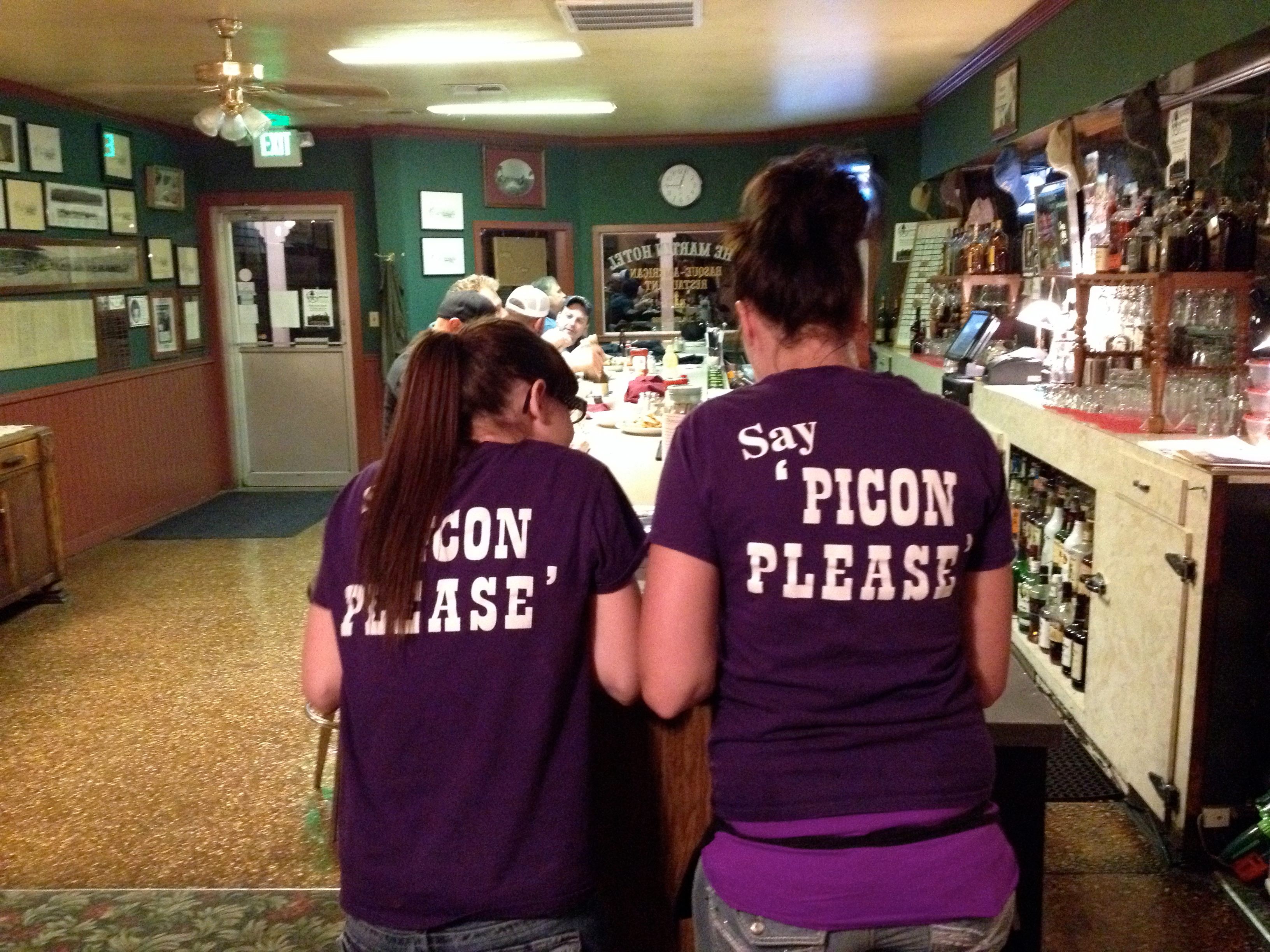 As war consumed Europe—and left it struggling long after peace prevailed—plenty of Basque men saw this as a good deal. Ygoa's father came because there was little economic opportunity in the old country, where his family had survived on beans. Life could be easy and bountiful in Nevada, if a little lonely, and still reliant on beans.
With this wave of new immigrants, the Basque sheepherding tradition was cemented, and new Basque establishments sprang up by the dozen. Louis' Basque Corner, one of the most popular family-style Basque restaurants in Nevada, opened in 1967, and has been serving pickled beef tongue, sweetbreads, and Picon punch in downtown Reno ever since.
"A lot of people say, 'Is this how they eat in the old country?'" Ygoa says, "and it's not. You get more seafood there, cause they're right on the coast. I think ours is kind of like an American version."
Nevada is not the only part of the American West that became familiar with Basque cooking. Central California was once full of these establishments, and in the 1970s, San Francisco's North Beach still boasted six Basque hotels. Boise, Idaho, is home to a thriving Basque Block. But Nevada has particularly strong ties to Basque culture. It's the only state to have had a Basque governor, Paul Laxalt, who also served as the state's senator in the '70s and '80s. And the University of Nevada in Reno has a Center for Basque Studies, which focuses on both Basque country and the Basque-American culture of Nevada.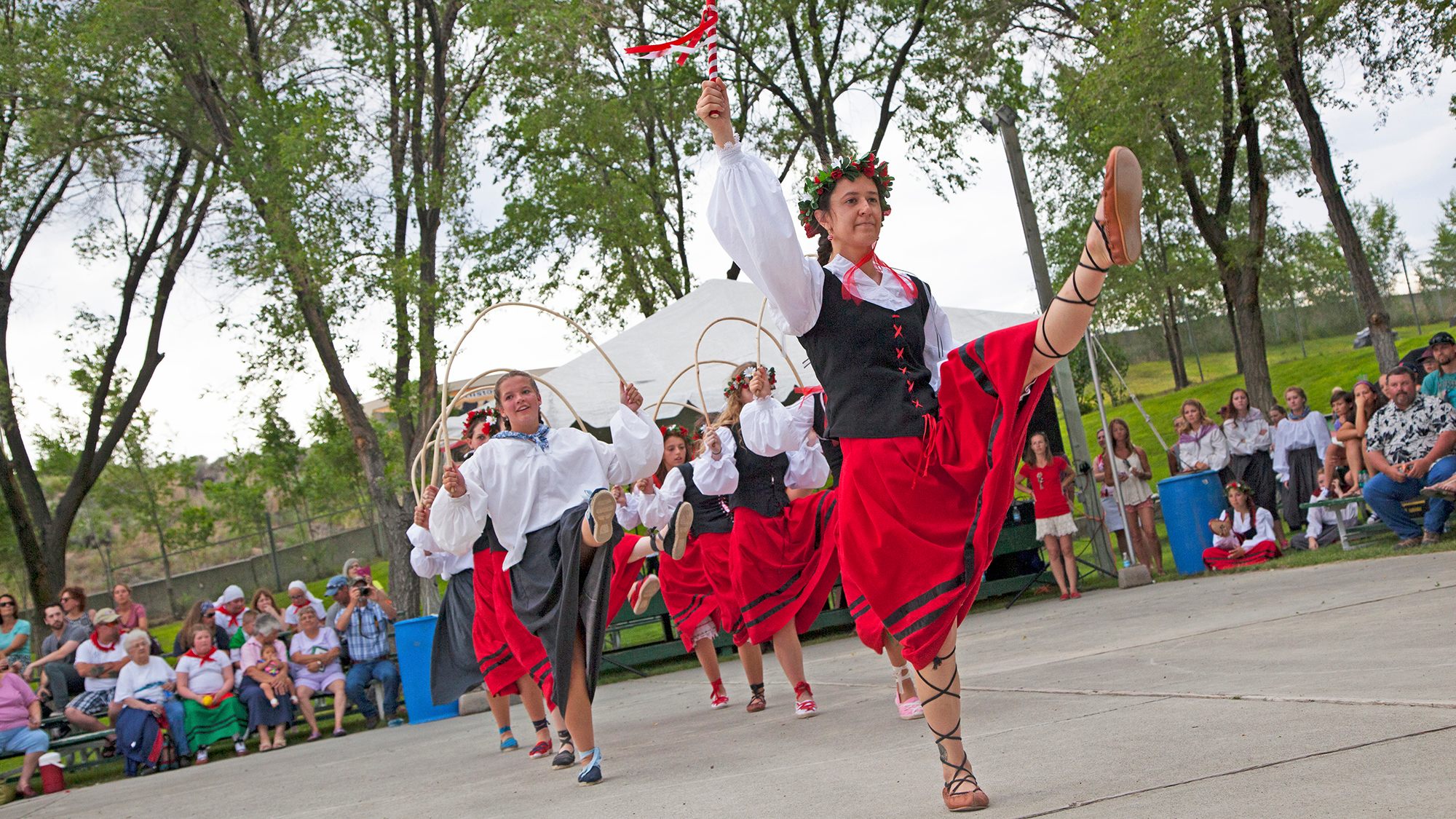 Of course, after generations of intermarriage and assimilation, this Basque heritage has begun to fade. "Forty years ago, everybody knew what Basque people were in Elko," says Scott Ygoa. "I'm probably one of the last ones in this area to really grow up Basque." American novelist Frank Bergon, who is of Basque descent, says that as a young man, he didn't even know what "Basque" meant. "We were Americans first and Westerners second," he writes. "When pressed for my heritage, I usually said with the accepted euphemism of the time, 'half-French, half-Spanish.'" The "hotel" aspect has also become less relevant. "Even when I bought it, there were eight or nine boarders still," explains Ygoa. "I still got one Basque guy left. He's been here a little over 30 years now."
While many Nevadans aren't aware of the history of the hotels, the cuisine is still beloved, and almost everyone from Reno or Elko is familiar with Basque family-style meals. Ironically, "Basque Family Style" was a culinary custom invented for shepherds without families, but it's now a Nevada tradition that Ygoa believes has roots in the Basque tradition of hospitality.
"Everybody's welcome in your house, and food is the way that you surrounded yourself with people," he says. "I think these restaurants were based on the same idea." As I enjoy the convivial surrounds of the Star Hotel, I begin to understand the power of good food and good company that reminded Nevada sheepherders of home.
This post is promoted in partnership with Travel Nevada. Head here to get started on your adventure.