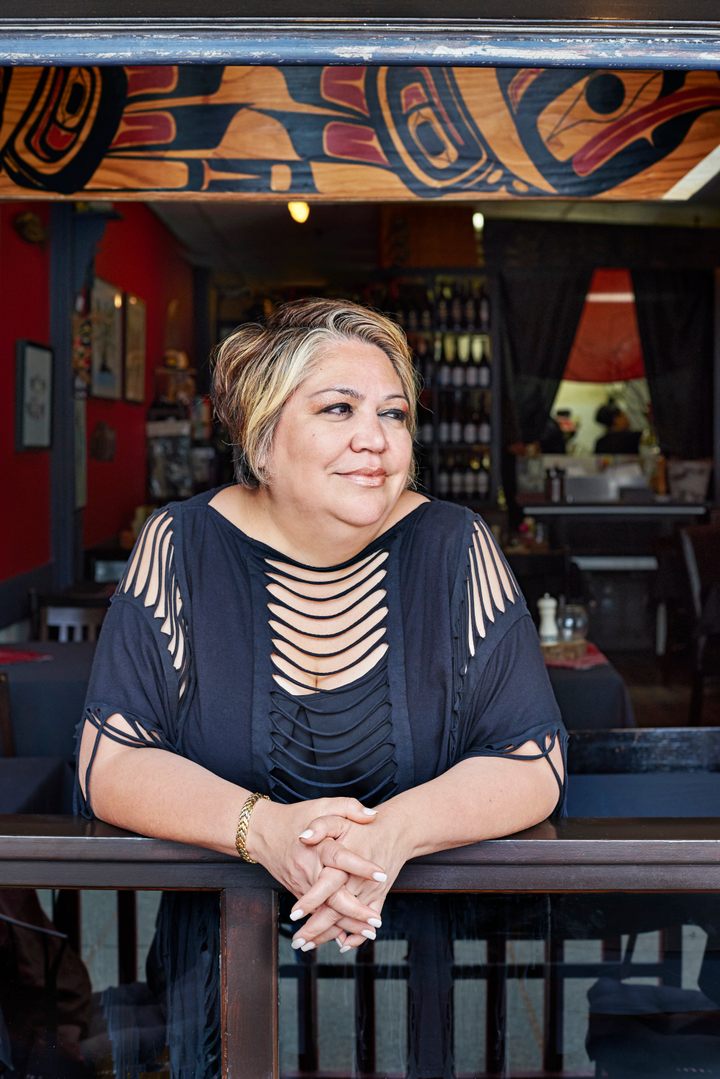 How a First Nations Restaurateur Found Her Family Through Food
For more than a decade, Salmon n' Bannock has been serving indigenous cuisine and stories in Vancouver.
For much of her life, Inez Cook knew nothing about her biological family. Though her birth certificate identified her as adopted, she had no idea that she was born a member of the Nuxalk Nation, one of the First Nations of Canada, until she reached adulthood. At the age of one, she was forcibly taken from her parents in Bella Coola by the Canadian government and given to a white family to raise.
"I didn't know anything about it growing up," Cook says. "There was no information. Zero." Although she is close with her adoptive family, she was always aware that she was different growing up.
Known as the Sixties Scoop, this practice of systematic erasure actually lasted from 1951 to 1991. Cook is just one of an estimated 20,000 indigenous children who were stolen under the policy. In some cases, child welfare operatives sold the children for tens of thousands of dollars to their adoptive parents. To this day, the exact number of victims remains unknown, in part because many of the forced adoption records mysteriously disappeared or were destroyed. Cook might never have reconnected with the Nuxalk Nation were it not for food. As the years passed, she felt a growing need to understand her indigenous heritage. She worked various jobs in the food industry before it hit her that there wasn't a single indigenous restaurant in Vancouver. With the 2010 Olympics coming to Vancouver, and the whole world watching her city, she opened Salmon n' Bannock to create the kind of representation she felt was missing.
From the beginning, Cook was quick to disclaim that Salmon n' Bannock did not stand for any one First Nation. The history of indigenous foods is often complex and impacted by colonialism. Even bannock, the titular flatbread that features prominently on Salmon n' Bannock's menu, has a history entwined with colonialism. Indigenous people first adopted the simple flatbread, cooked on a bannock stone, from Scottish fur traders. Much like with fry bread in the United States, not everyone feels comfortable with its place in the indigenous culinary canon, but the bread is a staple at potlatches, a traditional gathering practiced among indigenous people particularly on the Pacific Northwest Coast.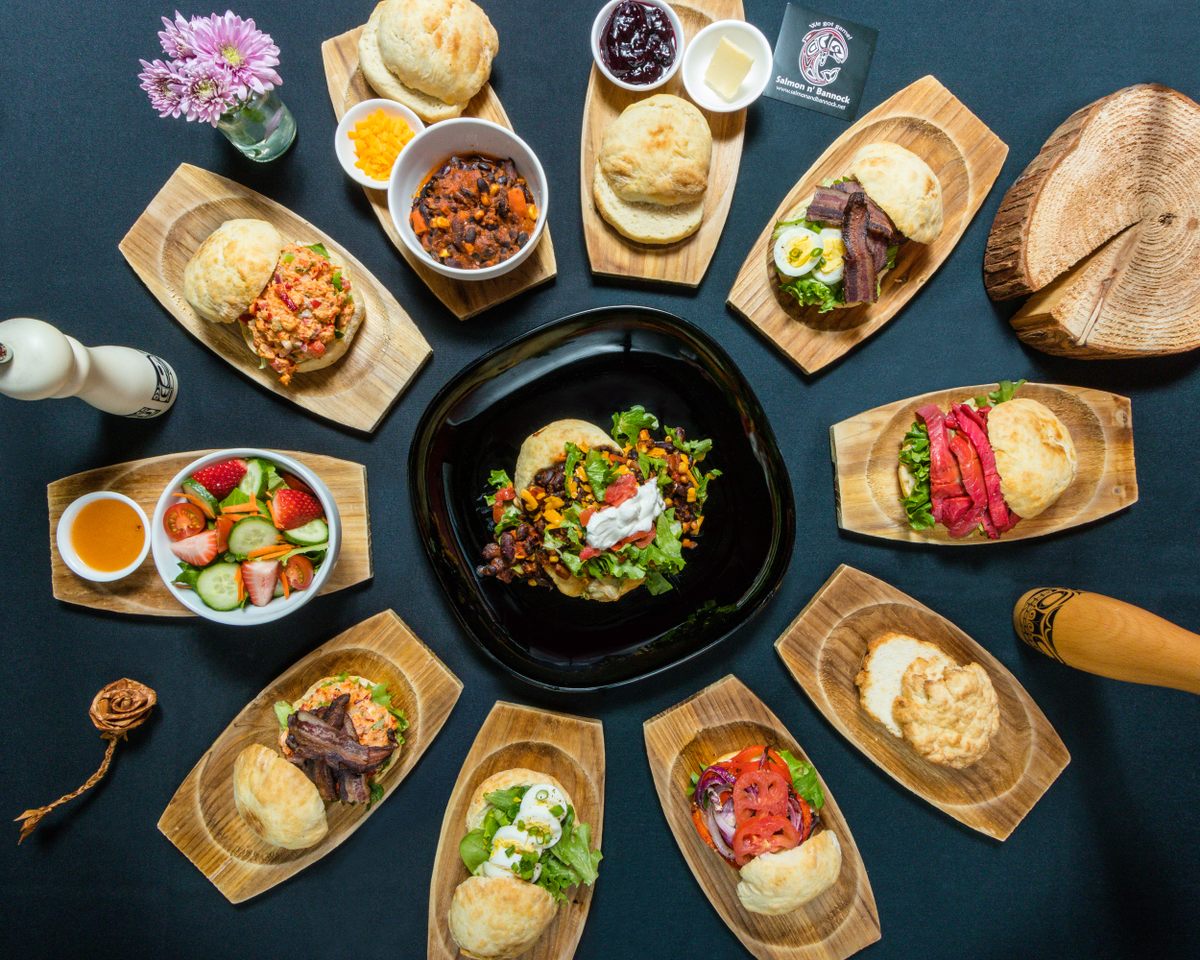 "Indigenous people all over the world have their own ways of making bread," Cook says. The Scottish may have introduced a version of it, but at this point, it has an important role among the indigenous communities that adopted it. "Bannock is made differently all over. It has just a few simple ingredients and it's our bread."
After a lot of listening and research, Cook built a menu emphasizing wild sockeye salmon, bison, game meats, and seasonal or foraged ingredients with a long history among indigenous people across North America. Much like James Beard Award-winning chef Sean Sherman, also known as the Sioux Chef, or Indian Pueblo Kitchen, an indigenous-owned New Mexican restaurant, Cook is not afraid to put her own spin on traditional recipes. Many of the recipes, such as a pemmican mousse of smoked and hand-ground bison meat with sage-blueberries, feature contemporary twists.
The initial response was not what Cook had hoped for. Some of the media coverage, she says, treated indigenous cuisine as a marketing ploy, a concept Cook still finds tokenizing and insulting. "I go crazy when people call this a theme. We're not a gimmick. We're not Disneyland."
Meanwhile, some members of the First Nations were skeptical of her coming in as an outsider. Some questioned if the restaurant was a form of cultural appropriation.
"Nobody knew me," Cook remembers. "The restaurant industry didn't know me. The indigenous community didn't know me. There was as lot to prove."
First Nations members began coming by the restaurant to see the place for themselves and to get to know Cook. One visitor in particular seemed curious about how little she knew about her biological family. After Cook said that her mother's name was Miriam, the stranger seemed satisfied. Shortly thereafter, Cook's uncle showed up at the door. "He said he'd been looking for me," she says. Although Cook's mother passed away before she had the chance to meet her, she was able to reunite with the Nuxalk Nation. "I've since met hundreds and hundreds of relatives," Cook says. "Once they found me at the restaurant, I went up for a three-day potlatch. I received my regalia and my traditional name and I met 500 relatives. It was extremely emotional."
In the 11 years since its founding, Salmon n' Bannock has become an established fixture in Vancouver's dining scene. Cook has continued to wield the visibility afforded to her by the restaurant to educate and advocate. She makes a point of hiring exclusively indigenous and First Nations staff. Long Plain, Carrier Sekani, Haida, Muskoday, Nuxalk, Ojibway, Squamish, Pinaymootang, Tsimshian, and Quw'utsun are all represented on Salmon n' Bannock's team, in addition to one Maori employee from New Zealand.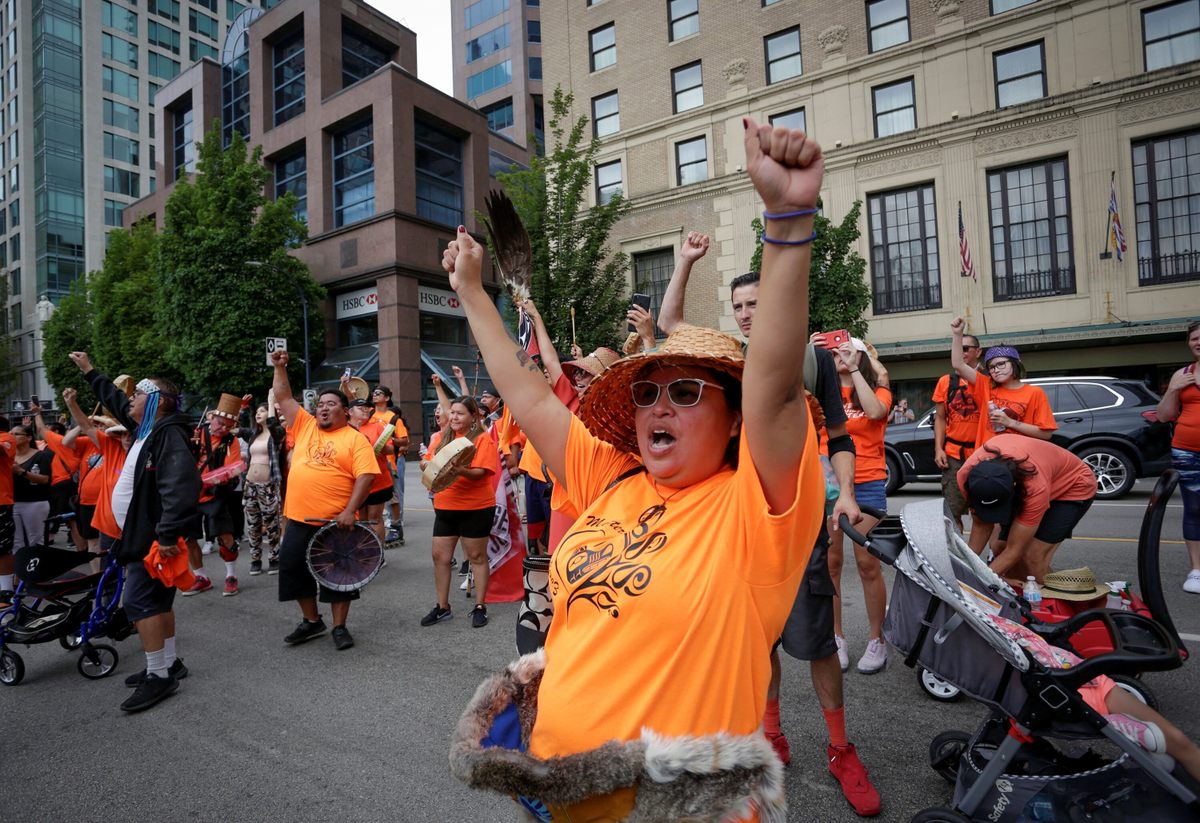 "Just before the pandemic, we brought one of the top Maori chefs here from New Zealand," Cook says. "We did 11 courses with 11 wine pairings, all indigenous wines. Then one of our customers said, 'I'm Maori, would you consider hiring Maoris?'"
While educating through food is a start, Cook believes the work left to be done runs far deeper. When she was growing up, there wasn't a single mention of Canada's genocide in the school curriculum. In 2018, she and Jason Eaglespeaker published Sixties Scoop, a children's book designed to teach the next generation the truth. "I think the best way to get the word out is through the children," she says.
Earlier in 2021, radar uncovered an additional 1,300 unmarked graves of murdered indigenous children near the former sites of residential schools, a government-funded, nationwide system of 139 schools created to stamp out indigenous culture. The public outcry was immediate. On July 1, the anniversary of Canadian Confederation, protestors gathered at provincial capitals to demand the government do more to acknowledge its crimes. Between 1883 and 1997, an estimated 150,000 indigenous children were taken from their parents and placed in these institutions. According to Canada's Truth and Reconciliation Commission, school administrators committed acts of torture and sexual assault, and were responsible for the murder of at least 4,120 children. Many experts believe the real number of casualties to be closer to 15,000.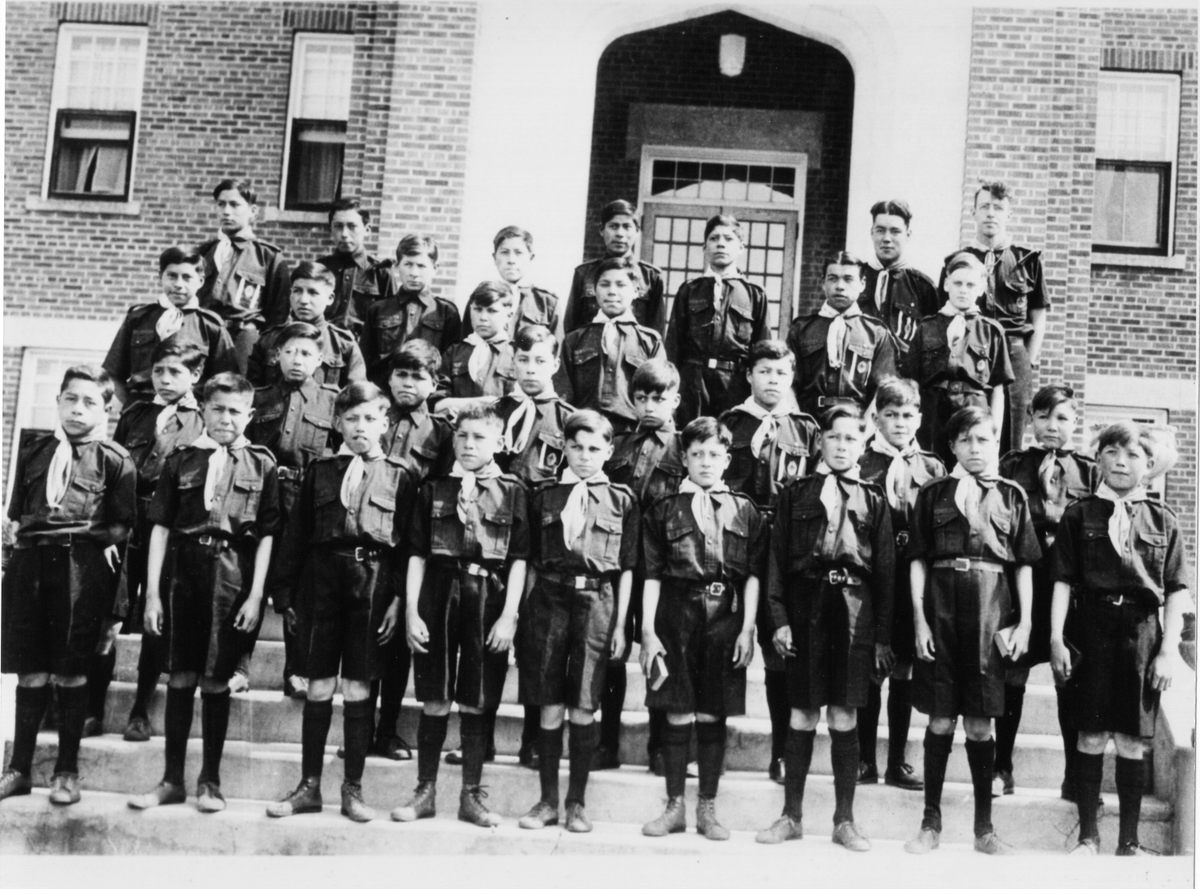 "The last residential school closed in '97—that's not history, that's recent," Cook says. "We have broken souls in Canada that need healing. The indigenous people knew all along. Their kids didn't come home."
On September 30, Canada will observe the National Day for Truth and Reconciliation, also known as Orange Shirt Day, a day of remembrance for the victims of the residential school system, as a national holiday for the first time. Already, there has been pushback from multiple provincial governments, including Alberta. "I'm grateful I'm not in one of those provinces, but that is enraging," Cook says. "It's just so hard. It's such a loud voice of ugly, and people are so misinformed."
For now, Cook will continue to do her part to fight misinformation. She looks forward to the day when an indigenous restaurant is no longer an anomaly in Canada. "I always say that food brings everyone from all cultures together," Cook says. "I think [going for indigenous cuisine] should be as obvious as 'Let's go for sushi.' It should be part of the regular dialogue."
Gastro Obscura covers the world's most wondrous food and drink.
Sign up for our email, delivered twice a week.