In 1961, Roald Dahl Hosted His Own Version of 'The Twilight Zone'
Looking back at the macabre delights of the famous author's forgotten TV horror show.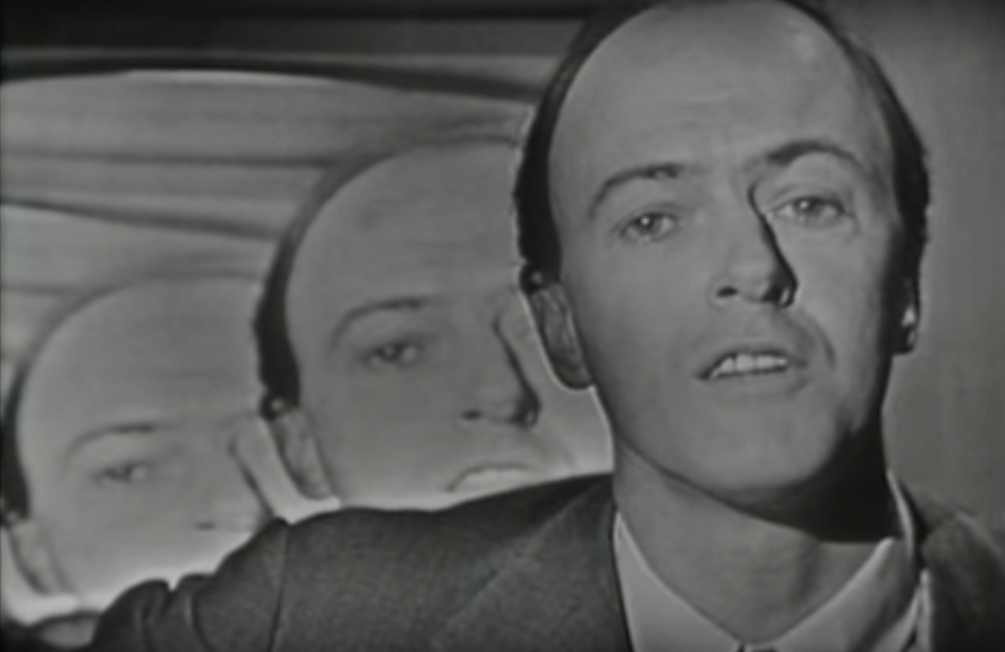 Roald Dahl was many things. A fighter pilot, a renowned author, a spy. But few people know that he was also the host of his very own Twilight Zone–style sci-fi/horror anthology show, Way Out, a macabre program that ran for a single season and almost gave Rod Serling's more famous program a run for its money. And it all began with a terrible game show.
In 1961, Honeymooners star Jackie Gleason had moved on from his career-defining role as cantankerous bus driver, Ralph Kramden, and become a roving host and guest, appearing on the variety shows, specials, and game shows. One of these endeavors was a game show called You're In the Picture. Intended to display Gleason's skills as a raconteur and show host, the show was to have a panel of celebrities stick their heads through a famous image, then they would have to question Gleason to determine what image they'd stuck their heads through. It wasn't a hit.
You're in The Picture ran for exactly one episode, and received such negative reviews that when the next episode was set to air, instead of the game show, viewers were greeted by a half-hour apology delivered by Gleason himself. After expressing regret for dropping "the biggest bomb," Gleason changed the format to a talk show to limp through the rest of the initial episode order, but producers at CBS needed a new show to fill Gleason's spot, and fast.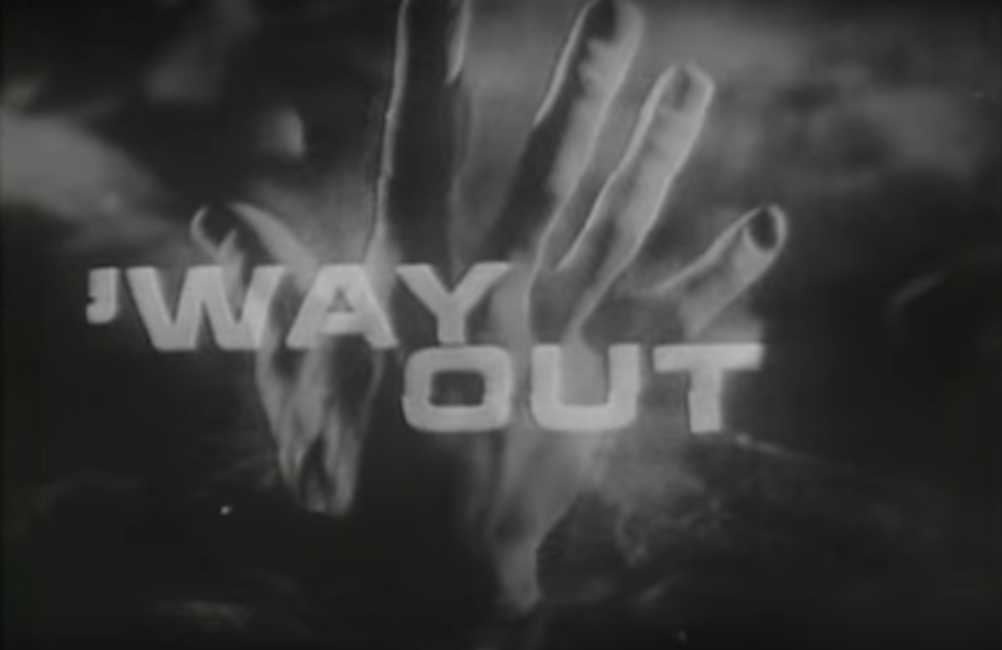 Under the gun, some enterprising producers at the network began dreaming up a creepy drama show to fill the time slot, and they went right to Dahl. While he is best remembered today for his timeless works of children's literature like Matilda and Charlie and The Chocolate Factory, for a good portion of his writing career, he was better known as an author of twisted, devilish fiction. As explained in an article originally published in Filmfax Magazine, Dahl jumped at the chance to develop the series, spurred on by the fact that the show's time slot (9:30 p.m. on Fridays) fell right before another thematically similar little CBS show, The Twilight Zone.
The resulting half-hour show was titled Way Out—strangely the opening screen of the show displayed the title with an apostrophe preceding it, 'Way Out. The format was set up much like the already successful Twilight Zone series, with Dahl in the Rod Serling role.
The black-and-white show would begin with what became its signature image, a slow pan over a series of mist-shrouded, disembodied hands, before resting on one which would burst into flames at the title came onscreen. Then, flexing his dry British charm like a more cosmopolitan Vincent Price, Dahl would give a short intro to each episode. The bulk of the program consisted of the main tale, usually a short morality play with an ironic or surprising ending or element, which often dipped into the supernatural. Then Dahl would close out the show with another direct epilogue, much like the Cryptkeeper of the later Tales From the Crypt.
Dahl also smoked like a chimney throughout his segments, which served the dual purpose of providing a mysterious haze around the host and demonstrating the show's main sponsor, L&M Cigarettes. In fact, just about everyone in Way Out really enjoys cigarettes.
Initially the producers wanted to adapt some of Dahl's pre-existing stories, but in the end only the first episode ended up being written by Dahl, with the remainder of the series' 14-episode run being authored by other people. The bench of talent never quite equalled that of The Twilight Zone.
The first story, and the only one based on one of Dahl's stories, was called "William and Mary." In the episode, a controlling jerk of a husband, William, lies on his deathbed barking insults and commands at his long-suffering wife, Mary. Her torment seems to be at an end when he dies and she is free to smoke refreshing L&M Cigarettes, play cards with friends, and even wear lipstick. But—twist—William has opted to keep his brain alive after death so that he can still keep watch over Mary! But—double twist—with no mouth or body, William finds himself a captive witness to his newly liberated wife's new life. The tale ends with Mary gleefully blowing smoke into William's helpless robotic eye. Diabolical fate.
The stories got more outlandish. In the episode The Croaker, a mysterious man begins manipulating a young boy to help him turn the residents of their town into frogs, but the enterprising young lad has some strange plans of his own. In the episode Side Show, a woman with a light bulb for a head is held against her will in a circus sideshow. When an audience member falls in love and decides to free her, he may be in for a shock. In the episode False Face, an actor pays a deformed homeless man to be his model for some Quasimodo make-up, but the effects turn out to be a bit too real. In the world of Way Out, fate always has a cruel sense of humor.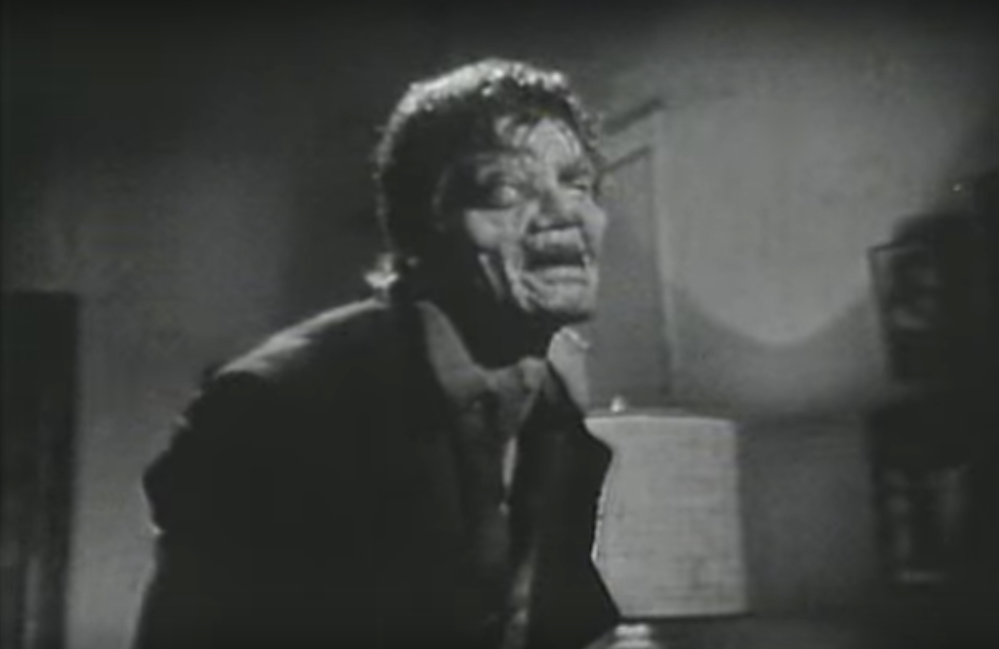 The show received positive press as it aired from March to July of '61, and even today, episodes of Way Out still hold up surprisingly well as tightly drawn, macabre vignettes. But at the time, its high quality didn't translate to sufficient ratings, even with Dahl's unforgettable segments. Way Out was cancelled after just one short season.
Today, you can find some of the episodes on YouTube, and the entire collection is held by The Paley Center For Media, although it has never been formally released. The episodes are a must-see for any fans of Dahl's gruesome sense of irony, or fans of The Twilight Zone. Take a look this Halloween, and, in the words Dahl himself used to close every episode, "Good night, and sleep well."