Was It Hershey or Reese That Made Peanut Butter Cups Great?
The surprising story of how "two great tastes" came together.
The Indigo Girls sing about them, Run DMC raps about them, artists draw them. Their Facebook page has over 12 million likes. They've been mixed into cocktails, baked into pies, and stuffed into burgers. No mass-market candy bar inspires such intense passion as Reese's Peanut Butter Cups.
The combination of peanut butter and chocolate is quintessentially American, like macaroni and cheese. Unlike other combinations, however, peanut butter and chocolate is synonymous with a corporate brand name. The Reese's brand has so few serious competitors that that the ad campaign no longer really tries anymore. The slogan is one word: "perfect."
It wasn't always this way. The first national ad campaign for Reese's in 1970, seven years after Hershey bought the company, was based on the opposite premise: that the idea of peanut butter and chocolate together was so revolting to consumers that they would only try it if they literally fell on top of it.
According to the campaign's creative director, Billings Fuess, "[Reese's] was a brand-new product that Hershey had just bought from this farmer." Hershey had to convince customers "that these two things taste good together."
Yet Fuess was twisting the truth. Americans had been eating peanut butter cups for over six decades when the Reese's campaign debuted. In fact, the peanut butter cup was so iconic that in 1962 Pop artist Roy Lichtenstein painted one.
Why then did Hershey claim that the peanut butter cup was new? Where exactly did the peanut butter cup come from? And why has it continued to be wildly popular?
---
The history of Reese's Peanut Butter Cups begins over a century ago, when Americans invented peanut butter. Food historians debate just who created it: either the Kellogg brothers, of corn flakes fame, or snack-food promoter George Bayle. Regardless, peanut butter began its life in the mid-1890s as a health food, promoted as a nutrient-rich protein source.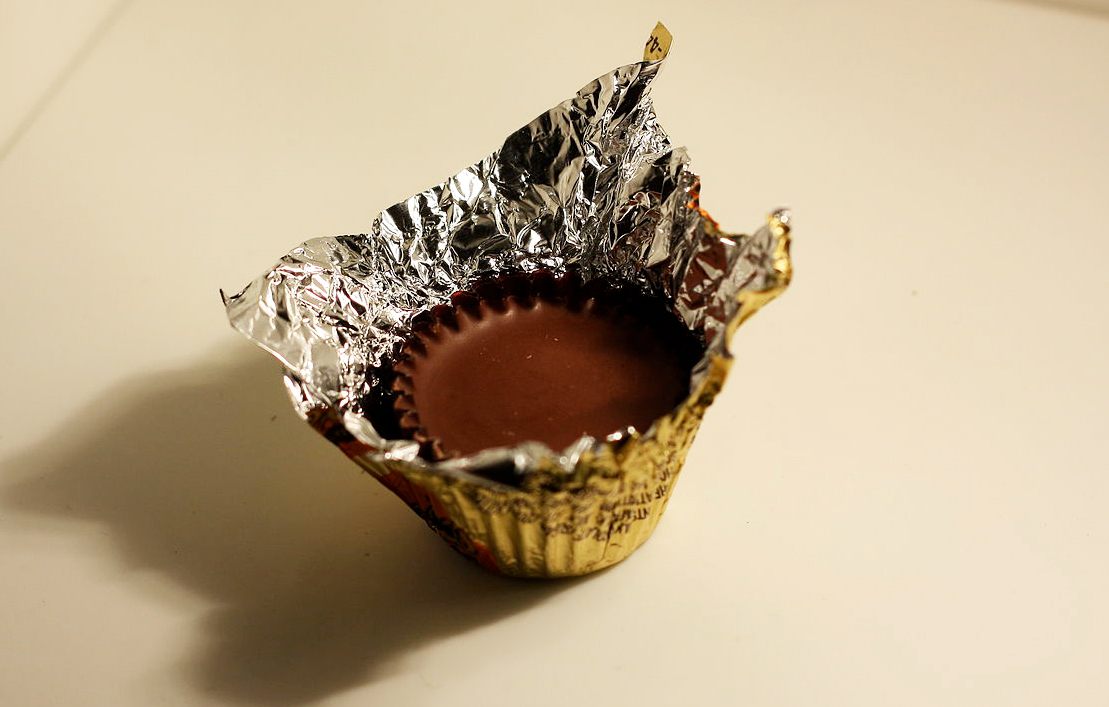 Like other health foods before it, peanut butter was soon incorporated into candy. But first its cultural status had to drop. Before 1900, peanut butter was expensive and noshed on primarily by rich sanitarium residents, who, following Kellogg's tenets, shunned meat. But peanut butter quickly became more affordable, and by 1900 it was within reach of the middle class. Within a year, recipes for peanut-butter cups entered America's cookbooks. These early cups were simply solid peanut butter, without chocolate.
It wasn't until chocolate became available to the masses a few years later, thanks in part to Milton Hershey and his five-cent milk chocolate bar, that some unknown genius came up with the idea to cover peanut-butter cups in chocolate.
Chocolate-covered peanut-butter cups were sold commercially as early as 1907. They stood out somewhat because their ingredients straddled the boundary between health food and indulgence. Chocolate and peanuts were treats, but nutritionists also thought of them as nourishing foods because they were calorie-dense, and food scientists thought of all calories as equal.
But these early peanut butter cups never became very popular. They were just one of many candies sold in bulk at drugstores, unwrapped in a jar. Bulk candy began losing popularity after World War I, supplanted by the individually wrapped candy bar, which had been a part of soldiers' rations. Chocolate-covered peanut-butter cups remained a novelty.
---
It was during this period of change in the candy market that Harry Burnett Reese decided to start a candy business. In 1919, 40-year-old H.B. Reese was laid off from the Hershey Chocolate Company, where he managed Hershey's experimental dairy farm. Reese needed to support his 10 children and legally blind wife Blanche Edna Hyson. He'd spent half his life schlepping his family around Pennsylvania from one job to another, mostly in farming, but nothing had stuck. So in 1919 Reese followed in his mother's footsteps and began making candy.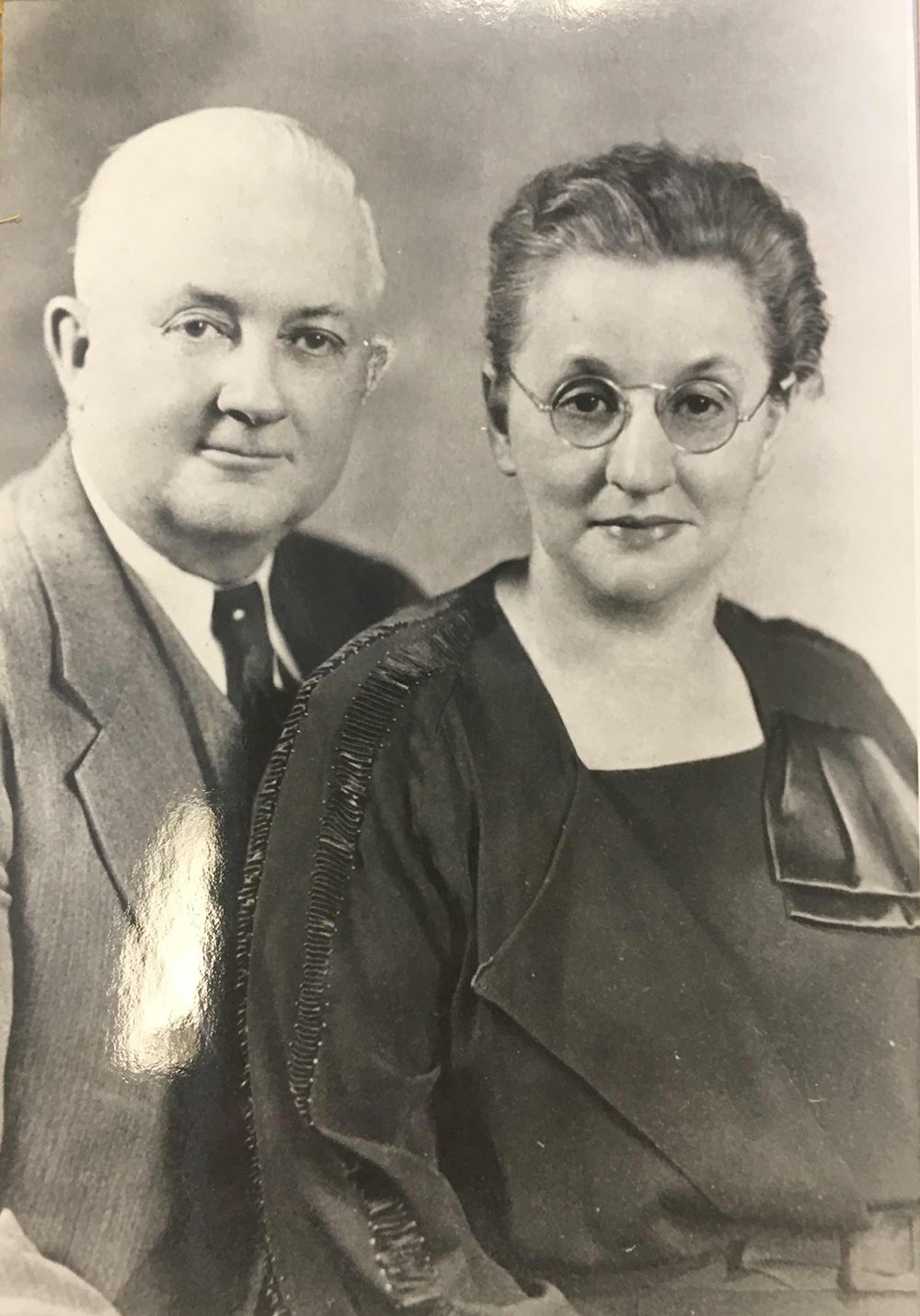 The town of Hershey was a great place to start a candy company, with easy access to high-quality chocolate, workers, and engineers. But it was also a town where a candy entrepreneur would be competing against the largest chocolate company in America. Milton Hershey began building the town in 1903, completing his chocolate factory in 1905. By the time Reese moved to Hershey it was fully established, with a trolley system, schools, and parks.
Reese's first venture involved the candies his mother had made and sold: chocolate-covered almonds and raisins. His business, like many other small candy companies, failed. Reese left Hershey to find work, returning in 1921 when his father-in-law bought Reese a house for his family.
Reese took a job with Hershey again, yet he still could barely support his family. He began making after-dinner peppermints in his living room, stretching the taffy with hooks. But the peppermints were no match for the chocolate that dominated the town.
In 1923, Reese quit his job with Hershey and returned to chocolate making, asking Hershey for permission first. Hershey said yes, but with one stipulation: Reese must buy all his chocolate from him. And with a handshake, the H.B. Reese Candy Company was born.
Reese set up his candy workshop in the basement of his house. His first product was a boxed assortment filled with everything from chocolate-covered honeydew melon to enrobed marshmallows. But it was difficult to succeed just by selling chocolate assortments. The real money was in candy bars. So he began to make coconut-caramel chocolate bars, which he named after his children, Johnny and Lizzie. The bars were popular, and as sales increased, he moved his operations to the basement of an Italian restaurant. Sales kept ramping up, so in 1926 Reese built his first real factory in Hershey and moved his family next door.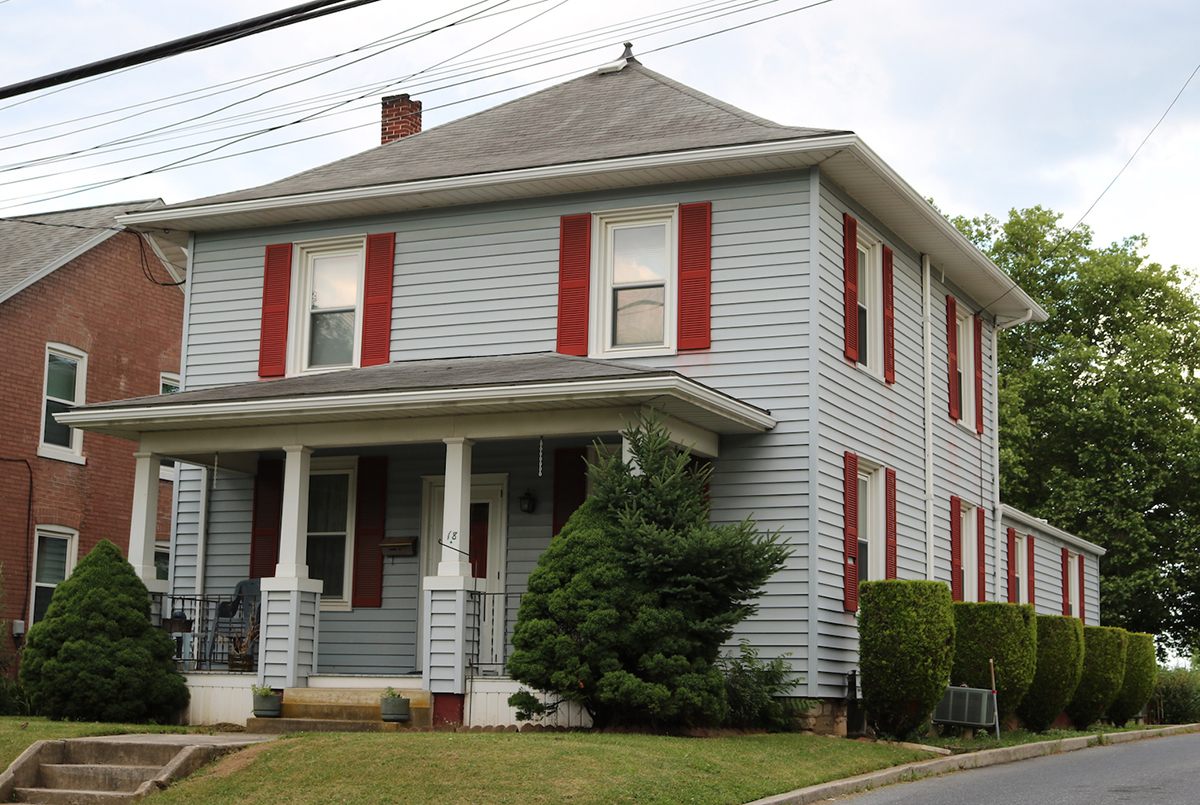 The Reese Company was doing well, but it still didn't have a blockbuster product like Hershey's Kisses. Then one day in 1928, everything changed. While on a sales trip in nearby Harrisburg, Reese chatted with a store owner who told him that he couldn't keep peanut butter cups in stock. He asked Reese if he could make something similar.
Without hesitation, Reese said yes. He left the store and immediately purchased a 50-pound can of peanut butter. When he got home, he began experimenting with a peanut butter ball covered in chocolate. But although tasty, they were difficult to manufacture on a large scale. Reese switched to traditional cups, and began making his own peanut butter, roasting the peanuts so they were almost burnt. According to family lore, it's this roasted taste that makes a Reese's a Reese's.
A year after Reese began making his peanut-butter cups, the Great Depression hit and Reese almost went bankrupt. Reese couldn't pay his bills and began paying his employees in candy. When the Sheriff came looking for him, Reese absconded to his family's farm. Eventually Reese secured loans, and the company was saved.
Reese's sales remained strong but paled in comparison to Hershey's. Then in 1933, one of Reese's salesman, Mr. Houston, urged Reese to sell peanut butter cups individually because his customers thought they were the best piece in the assortment. Reese was hesitant because they were his least favorite piece. But Houston convinced Reese to sell the cups individually for a penny. And the iconic Reese's cup was born, along with its first ad campaign: a picture of Reese's wife and many children with the tagline "16 Reasons to Eat a Reese's."
Reese's peanut butter cups were an immediate hit, selling enough that by 1935 Reese paid off his debts. The company was running smoothly until 1941 when the U.S. entered World War II, and sugar was rationed. Although Hershey lent Reese sugar, it wasn't enough. Reese decided to eliminate his other lines and produce only one candy: the candy that required the least amount of sugar, the peanut butter cup. It was the best decision he ever made.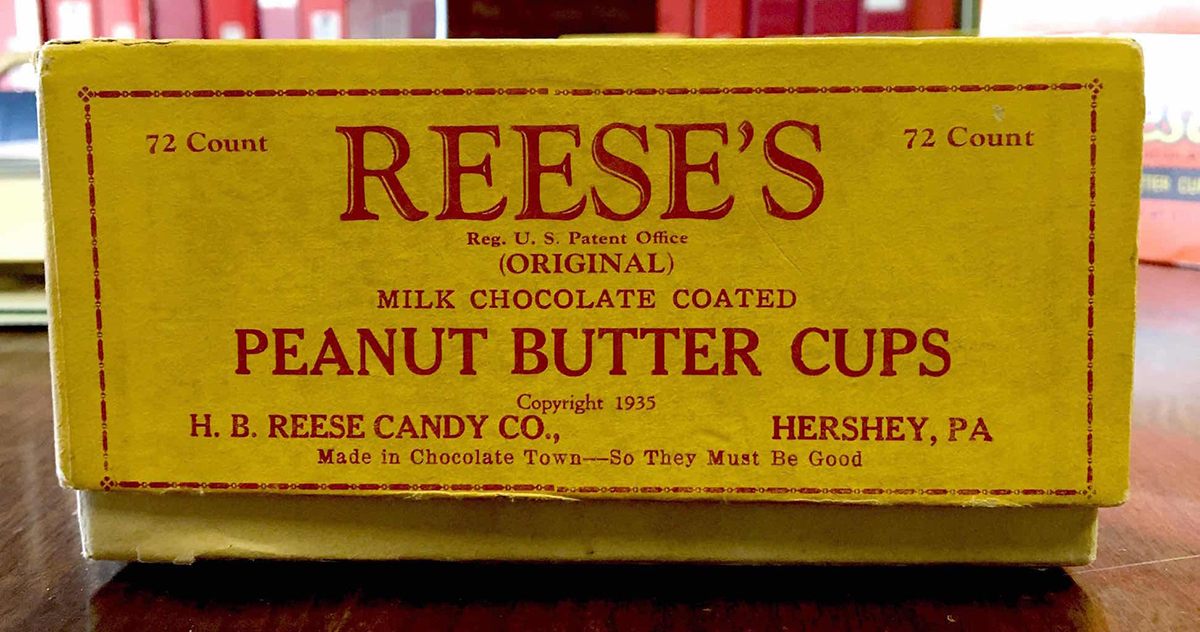 As Reese's peanut-butter business boomed, other candy companies began producing their own cups. Reese responded aggressively, sending threatening letters to drugstores in 1954 that claimed that it owned the trademark to the term "Peanut Butter Cup." The letters demanded that stores stop "advertising and selling any candy product, except ours, as Peanut Butter Cups." After a lawsuit by a Reese competitor, the letters stopped.
In spite of the competition, Reese was doing a booming business in peanut butter cups, selling nationally to both small stores and large retailers like Sears Roebuck. The company decided to build a huge factory in Hershey, but H.B. Reese didn't live to see it finished in 1957. He died a few months earlier, plunging the company into chaos. Reese left his daughters out of the will, and instead left the company to his six sons—who didn't exactly get along.
As Reese's children jostled for control, the company finally entered the modern era with an automated production line in the new factory. In a reversal from its earlier boast that the cups were hand-coated, Reese crowed that its cups were "untouched by human hands." By the late 1950s, Reese's had become a respected national brand.
Yet as Reese's sales soared to over $15 million annually in the early 1960s, the brothers fought over the company's future. The eldest brothers wanted to sell Reese, but the younger brothers wanted to keep it in the family. They turned down a bid from British American Tobacco, and rumors got back to Hershey about a possible Reese sale. A merger with Hershey made sense: the companies were located in the same town, used the same chocolate, and their founders were good friends.
After much argument, Reese decided to sell to Hershey. Whether or not Reese got the best possible deal is unclear. With the 1963 sale, Reese's sons received over 666,000 shares of Hershey's stock, valued at over $24 million. A few of the Reese brothers became Hershey board members. Reese's Peanut Butter Cups gained Hershey's distribution power, but the merger placed the legacy of H.B. Reese in peril.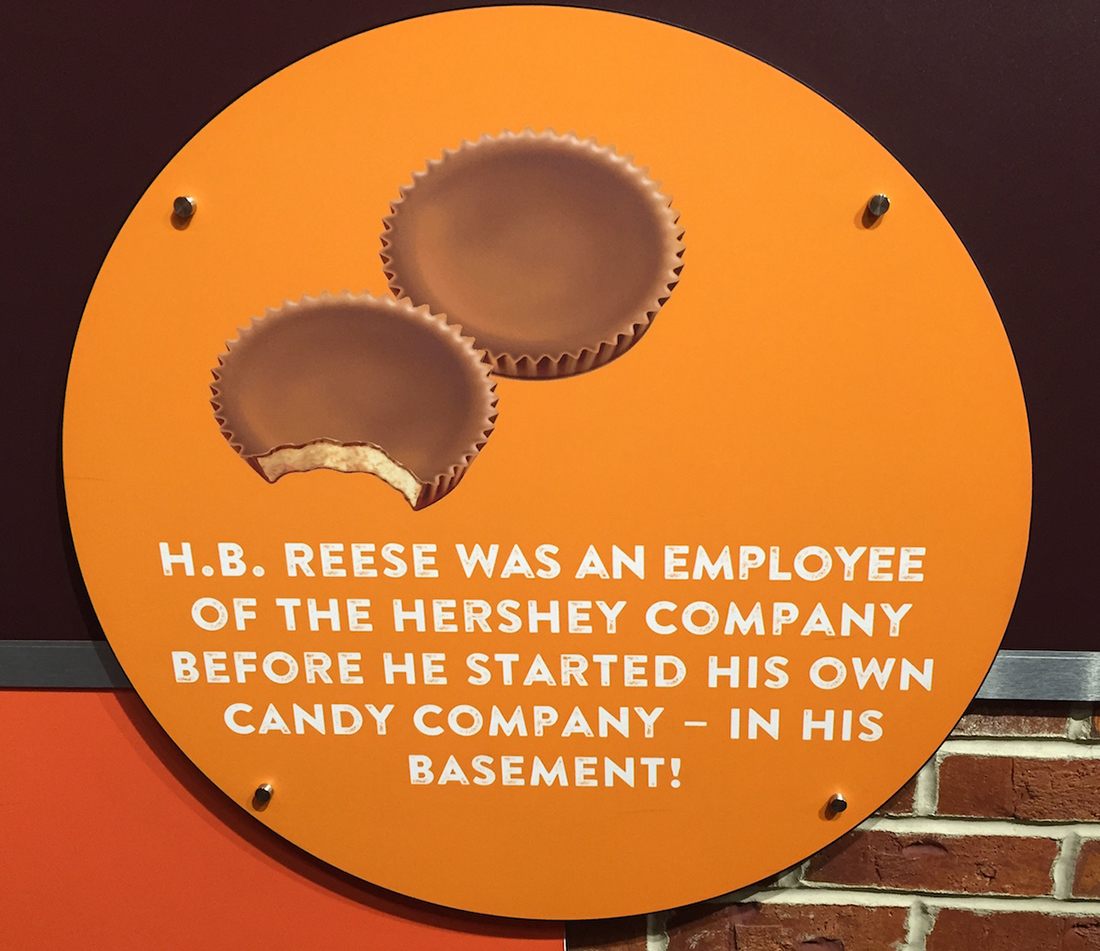 Peanut Butter Cups were an immediate success for Hershey. In 1969 the product was Hershey's top seller, yet the corporation was slipping from dominance. Mars, maker of Snickers, was closing in. Hershey's sought to keep their candy crown by launching their first national ad campaign for their three top brands. Hershey hired famed ad agency Ogilvy and Mather, whose team made an unusual discovery about Reese's.
"When you told folks that we had this marvelous candy bar that had a combination of chocolate and peanut butter, they did not take to that kindly," recalls creative director Billings Fuess. "It was trouble to persuade them to … try it."
Although Fuess claims consumers disliked the combination, Reese's was already selling over 300 million cups annually—more than the Hershey Bar. So why did Ogilvy and Mather and the Hershey company want to position the combo as new? They could have done the opposite, focusing on the enormous popularity of the chocolate-peanut butter combo. But such a tactic would not have allowed Hershey to lay claim to it. By pretending it was new, they could brand it as Hershey's.
How they did so was by diminishing the importance of Reese. Fuess said that while doing research, the creative team "went to see Mr. Reese's little production line there, behind his farmhouse," perhaps misremembering, as Reese had been dead for well over a decade at this time and Reese's "little production line" was an enormous factory. Yet by positioning Reese as a small-time candy company, Hershey was able to portray itself as rescuing peanut butter cups from obscurity and bringing them to the masses.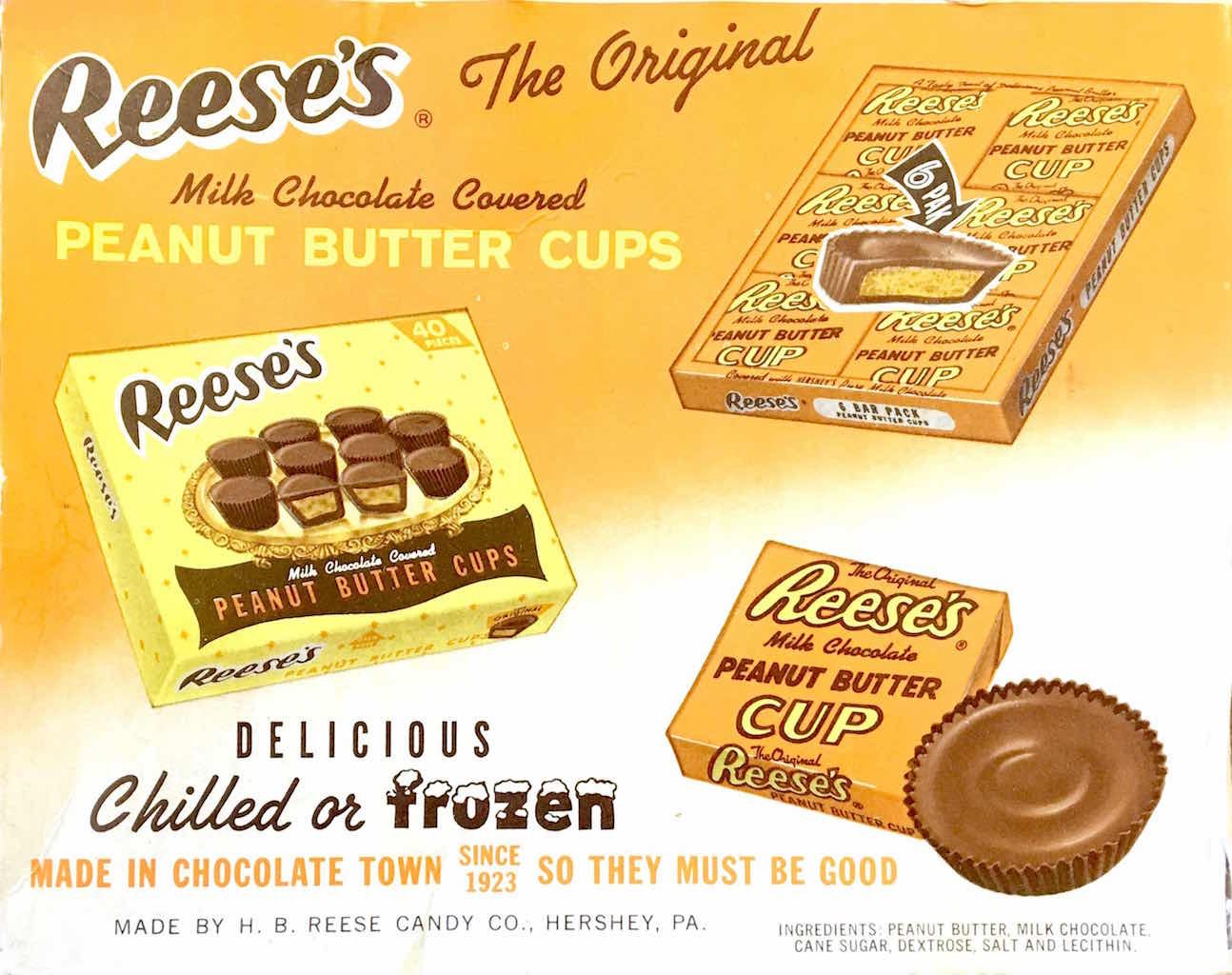 The "Two Great Tastes" campaign that emerged from Ogilvy and Mather's research was brilliant in its simplicity. The classic example is the "Manhole" ad, which features a man walking down the street, inexplicably spooning peanut butter from a jar. He falls into a manhole, toppling into a construction worker eating a chocolate bar. "Hey you got peanut butter on my chocolate," says the worker, as if such things happen to him every day. "Hey you got chocolate on my peanut butter," the other man shoots back. After the initial tussle, they discover to their surprise that the combination is delicious. "You get two great tastes that taste great together," plays the jingle over the happy men eating Reese's.
The campaign made a six-decades-old product seem new and exotic. But to make this work, Hershey had to erase Reese's history. While branding Reese's, Hershey did something even more powerful: it laid claim to the chocolate-peanut butter combination.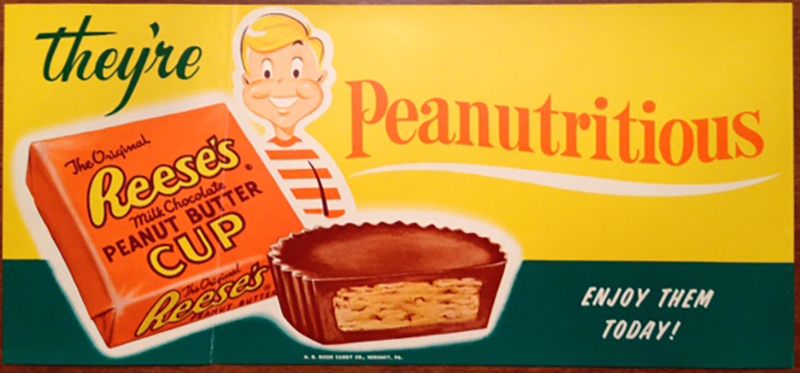 The sweet and salty taste sensation built for the American palate and beloved for generations was now Hershey's. Following the campaign, sales for Reese skyrocketed so high that Hershey thought it had made an accounting error. Hershey ended the campaign two years later, but Reese's continued to soar.
---
Reese's became the best-selling candy brand in the U.S. and remains so today. As other cup brands fizzled out, Hershey's ramped up Reese's brand. If you own the peanut-butter chocolate combination there are few limits to the possible line extensions. Baking chips debuted in 1977; Reese's Pieces followed a year later. By the end of the 20th century the Reese's brand had become a behemoth, as supermarket shelves filled with Reese's frosting, sprinkles, peanut butter, ice cream, and cereal.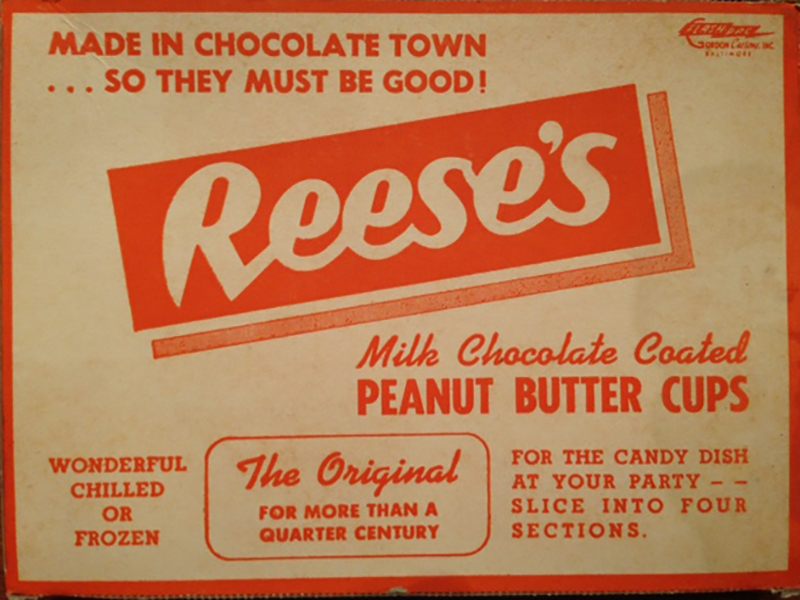 Why has Reese achieved such sustained success? It's probably some combination of Hershey's marketing and distribution muscle and Reese's distinctive taste. Since Reese's inception no other company has been able to duplicate its taste, although many have tried. Why other companies can't make a cup as delicious as Reese's is a mystery. Reese's ingredients are certainly not high quality: the peanuts used in its filling are of the bland "runner" type, the chocolate is of the pedestrian milk variety. Yet the chocolate and peanut butter interact in an alchemical way that transcends the quality of the two ingredients.
Making peanut-butter cups with organic ingredients doesn't improve them. I have tried nearly every artisanal or organic peanut-butter cup available: Justin's, Theo's, Colt's Bolts, those made in tiny hometown candy stores. All leave me unsatisfied, yearning for the processed taste of a Reese's.
Adding new ingredients also doesn't work. Hershey has mixed cookies, banana cream, caramel, honey nut flavor, and Reese's Pieces with the peanut butter, and covered the cups in dark and white chocolate. Artisanal companies make peanut butter cups filled with bacon, chia seed, coconut, and caramelized bananas. None appear to have supplanted Reese's taste. Reese's cups resist such experimentation. Alternatives wither; something inexplicable is lost when the ingredients change.
Although Reese's Peanut Butter Cups are now sold in nearly every gas station, vending machine, and supermarket in the U.S, the essence of the original cup, which was hand-crafted in H.B. Reese's basement 89 years ago, has endured. But Reese's history has not.
Even though Reese created his multimillion dollar peanut-butter cup empire in Hershey, built two factories, and employed hundreds of residents, no monuments to him exist. While the century-old smokestacks of the former Hershey's factory stand proudly as a marker of the company's history, Reese's old factory is unmarked. Sure, you can buy Reese's in Hershey's gift shops and read a tiny placard in the museum about Reese. But H.B. Reese is an afterthought in Hershey, his impact diminished, as if giving Reese his due would undermine Milton Hershey's legacy.
Reese deserves better than simply his name on the package. Even though Reese's would probably not have grown as successful without Hershey, Hershey is not the sole reason for Reese's sustained popularity. Reese's Peanut Butter Cups are unique; their peanut butter is unmatched, their ratio of ingredients divine. Their success is perhaps caused by an even greater force: nostalgia. Peanut butter and chocolate taste of childhood and love and family. Even though H.B. Reese didn't invent the peanut butter cup, nor Americans' love of its two main ingredients, he deserves his rightful place in history for perfecting it.
Gastro Obscura covers the world's most wondrous food and drink.
Sign up for our email, delivered twice a week.