Giant, Sprawling Yellow Jacket Nests Are Surging in Alabama
Warming winters may be responsible.
Around 13 years ago, Charles Ray got a call about a mattress in Macon County, Alabama, that he would never forget. It was early June, and a woman told him she had seen little black bugs flying around a mattress in the loft of her barn. "I was sure it was just honeybees," says Ray, an entomologist working with the Alabama Cooperative Extension System, a state university outreach organization. He often goes on house calls to check out suspect bugs, so the request was nothing unusual. But what he found was so much worse than he expected.
When Ray got a glimpse of the mattress, he realized it wasn't just honeybees, but yellow jackets, living in the biggest nest he'd ever seen. It was what is known as a perennial yellow jacket nest, meaning it had survived for over a year and hadn't been beaten back by winter. Perennial nests aren't common; Alabama recorded more than 90 that year, in 2006, but very few since then. But by Ray's best estimate, 2019 is shaping up to be another year plagued by these super-nests. He's seen two possible nests so far in person, and at least 10 others in pictures people have sent him.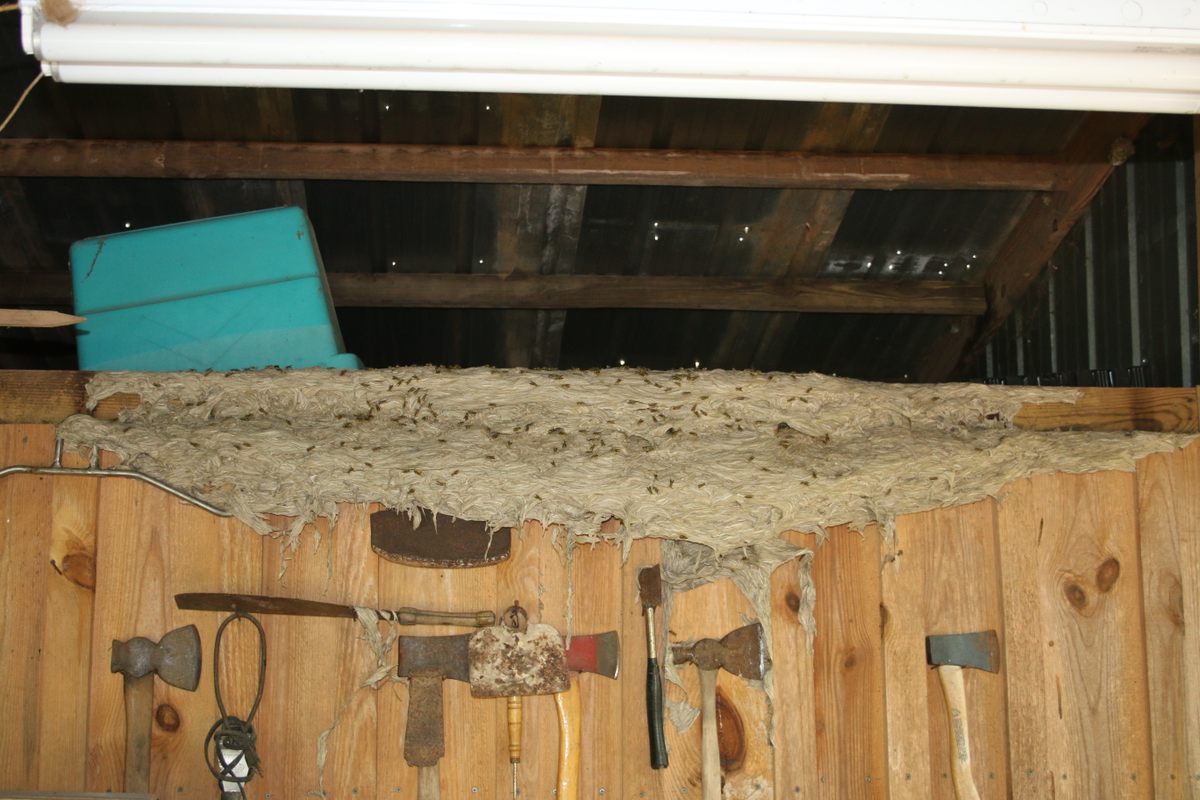 While yellow jacket queens boast an antifreeze-like compound in their blood, their workers are far less hardy. They typically die off in a cold snap, leaving their queen to begin a new nest as a "single mom," Ray says. But a mild winter combined with an abundant food supply can allow a colony not just to live, but also to thrive and reproduce well into spring. The result? Enormous, sprawling nests that can contain much larger populations than you'd find in an average nest, which tops off at around 5,000 workers. By contrast, one perennial nest found in South Carolina contained a quarter million wasps, Ray says.
To contain the perennial nest in the barn, Ray covered the mattress with a tent and sprayed the inside with an insecticidal smoke. "I killed every one of them," Ray says. "I was very proud of myself." When Ray and colleagues later cut open the mattress, they counted around 15,000 yellow jackets winding their way into the frame.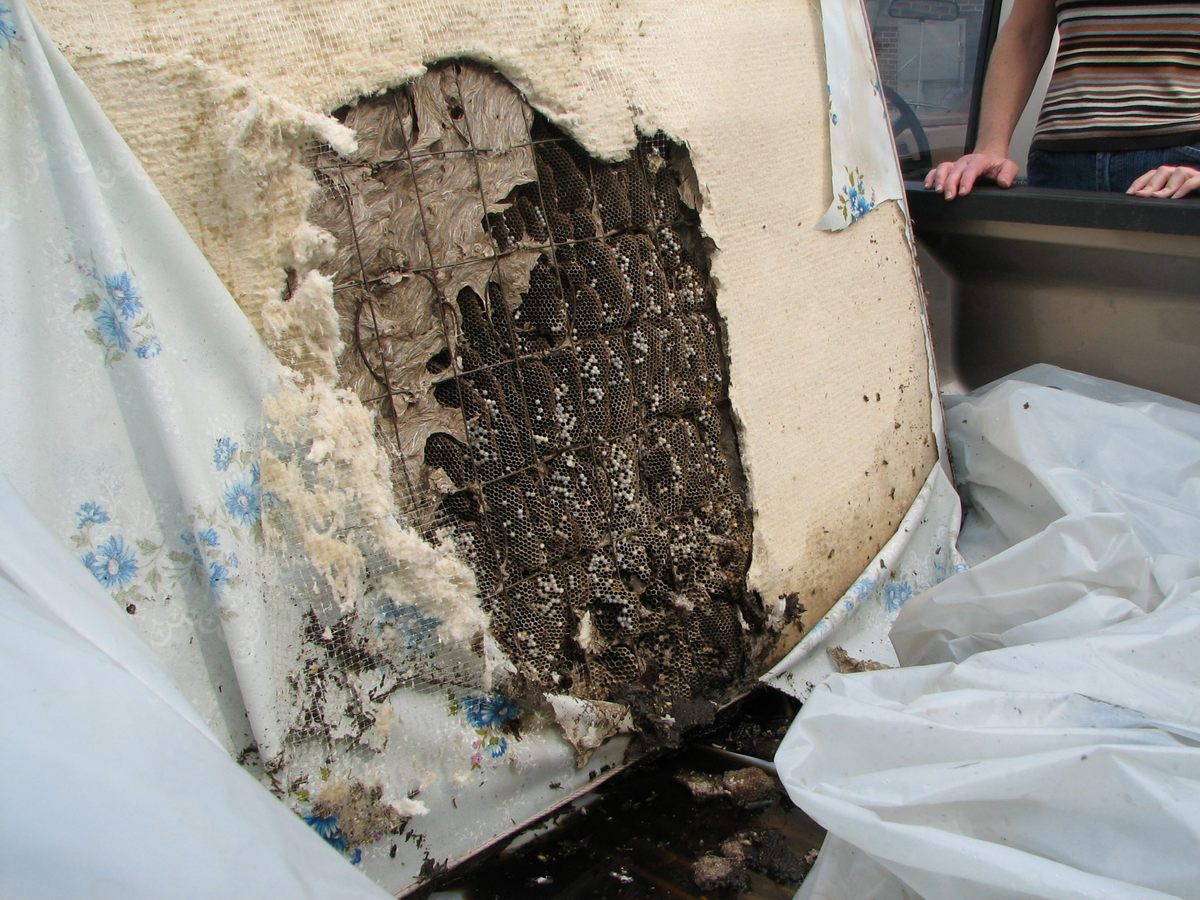 Typically yellow jackets make their homes in a cavity or void, such as an abandoned rodent burrow, Ray says, "but really any cavity will do." These small burrows are ample real estate for an infant colony, but perennial nests will rapidly outgrow their initial locales. "The nest will grow into whatever space is available," Ray says. "They just fill whatever void they're in and build outward." Subsequently, perennial nests pop up in much stranger places than normal ones, a testament to their horrifying mystique. Aside from mattresses, Ray has spotted these nests trickling out of homes and cars—a far cry from the confines of a vole hole. Ray recalls one perennial nest he found in a '57 Chevy sitting on some cinder blocks. The yellow jackets swarmed out and stung a young couple who opened the car door despite multiple warnings from its owner.
As they learned, it's dangerous to disturb or attempt to dismantle a nest. In 2006, one person railed against a perennial nest with 26 cans of wasp spray before passing out, breaking an orbital bone, and waking up in the hospital. Even ordinary exterminators aren't trained to handle such large settlements, and they tend to charge exorbitant sums that lower-income people can't afford, Ray says. Instead, the cheapest and most effective extermination strategy is winter. The 90 perennial nests of 2006 were easily felled by November, when temperatures in the Southeast dipped. "I can't say that 17 degrees is a magic number, but it's close to it," Ray says. "All those nests disappeared."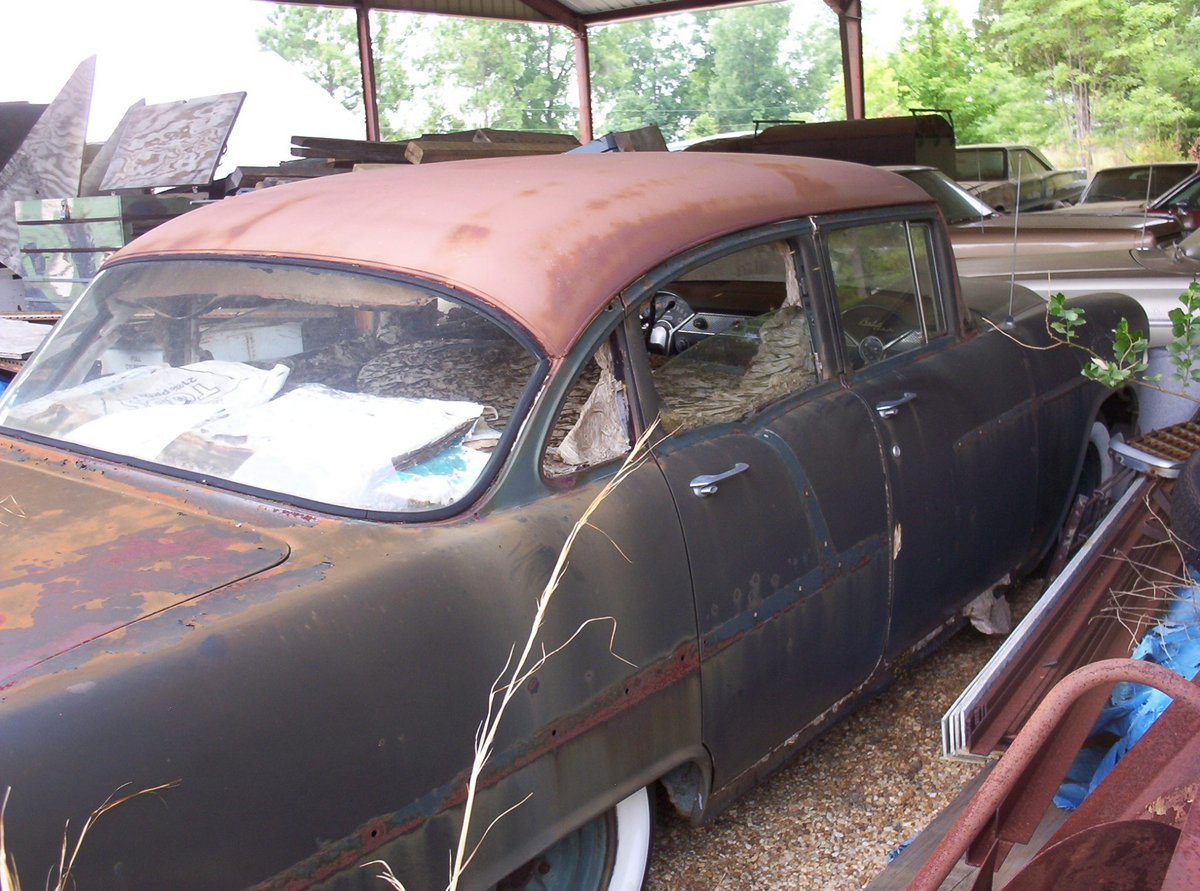 Though he can't say for sure what's causing the resurgence of these nightmarish nests, Ray has a guess: "The last 13 or 14 years, we've seen the warmest temperatures we've ever seen and nests we've never seen before." Though he'd first heard of perennial nests in the 1970s, Ray never saw one in person until the fateful barn mattress. Now he sees them more than he'd like.
So if you happen to notice a perennial hive on your property, Ray says your best bet is to leave it alone and wait until winter. "Whatever you do," he cautions, "don't hit it with a rake."