Found: A Hidden Painting Underneath a Picasso
The Spanish master painted his 1902 masterpiece "The Crouching Woman" over a landscape composition.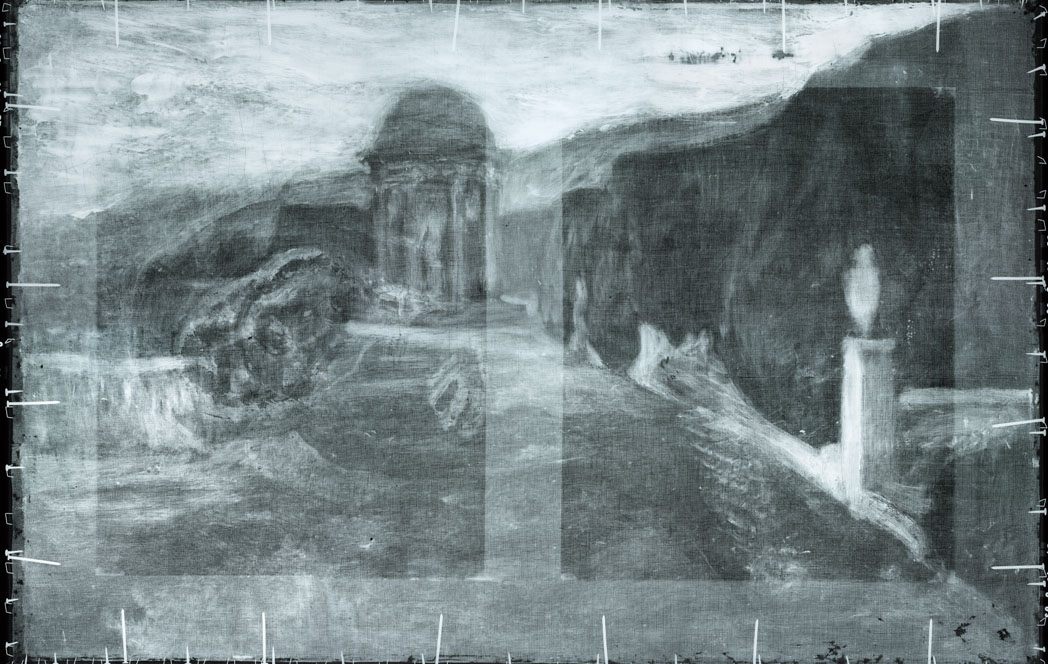 Pablo Picasso was one of the most prolific painters of the 20th century. It is estimated that in his 75-year career, he created about 50,000 works of art, including 1,885 paintings. Perhaps as a result of his frantic productivity, he was known, like some of his contemporaries, to sometimes "recycle" existing works of art into new paintings.
Now a group of researchers has revealed that the Spanish master made use of this "recycling" technique for the creation of one his Blue Period masterpieces, the 1902 La Miséreuse accroupie (The Crouching Woman).
The painting, an oil on canvas piece depicting a crouching woman wearing a cloak, displays Picasso's typical Blue Period palette: grey, green, blue, and white. But in 1992, as The Guardian reports, curators at the Art Gallery of Ontario (AGO), where the work is currently kept, noticed some colors and textures peeking through the painting's crack lines that did not match the composition as we know it. X-ray radiography revealed that, hidden behind La Miséreuse accroupie, is a landscape composition.
More recently, researchers from Northwestern University, the Art Institute of Chicago Center for Scientific Studies in the Arts (NU-ACCESS), and the National Gallery of Art in Washington, D.C., decided to further examine the painting using some of the most recent non-invasive scanning tools, including X-ray fluorescence scanning.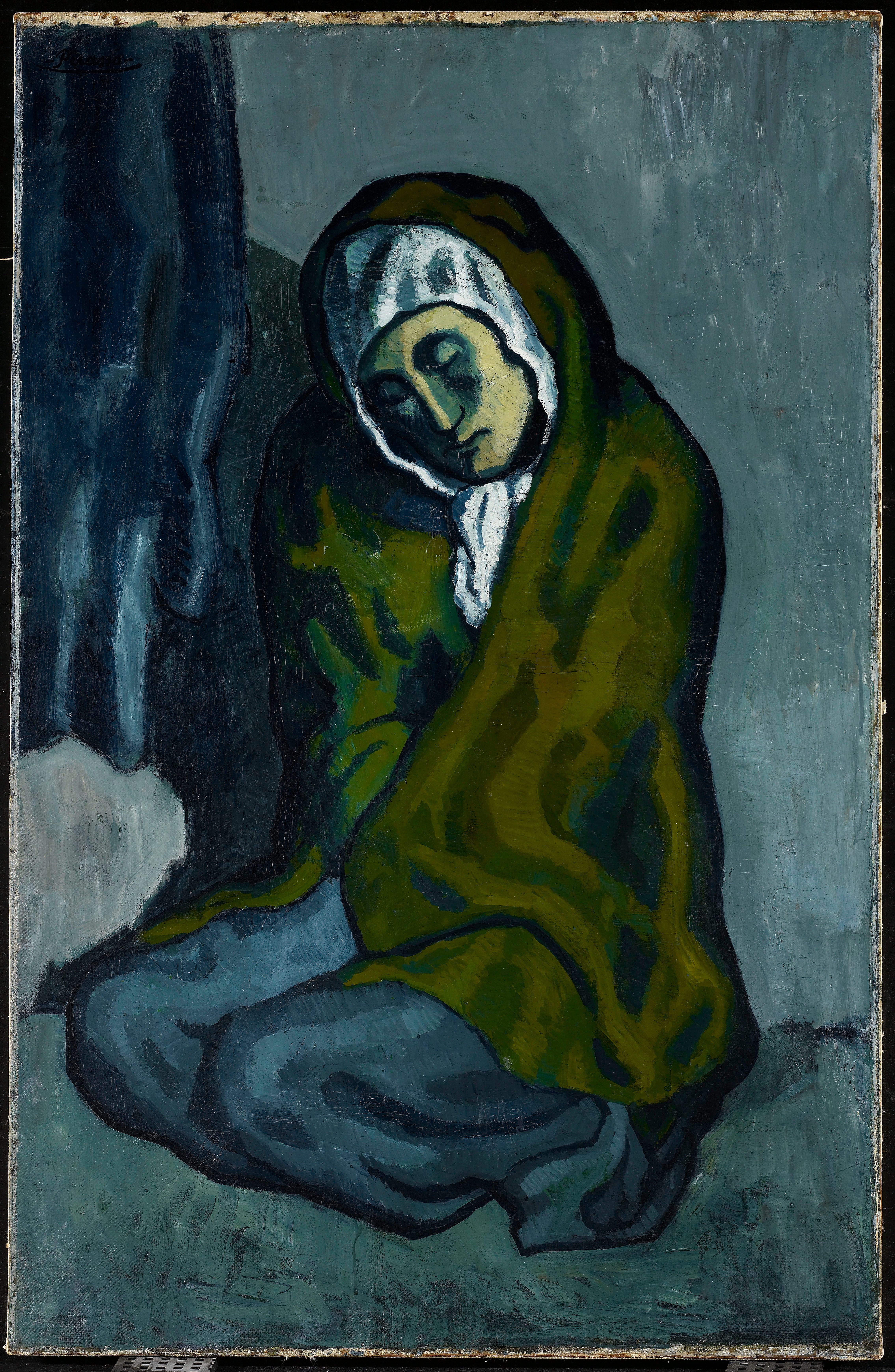 These techniques revealed that Picasso rotated the landscape portrait, which was created by another artist, by 90 degrees and painted his own work right on top. However, further analysis showed that he did not simply "recycle" the existing work as canvas but actually incorporated some of its features into his own work. For example, the lines of the cliff edges of the landscape have been incorporated into the cloaked woman's back.
The state-of-the-art technologies also allowed researchers to learn more about the different phases that led to Picasso's final creation. They discovered that the artist had previously painted his subject holding a disk in her right arm, a detail that was later covered with the green cloak.
"Picasso had no qualms about changing things during the painting process," Marc Walton, a Professor at Northwestern's McCormick School of Engineering and co-director of NU-ACCESS, said in a release. "Our international team—consisting of scientists, a curator, and a conservator—has begun to tease apart the complexity of La Miséreuse accroupie, uncovering subtle changes made by Picasso as he worked toward his final vision."