Found: Hidden and Charming Mac Porn Game From 1986
It was discovered, yes, by a Redditor.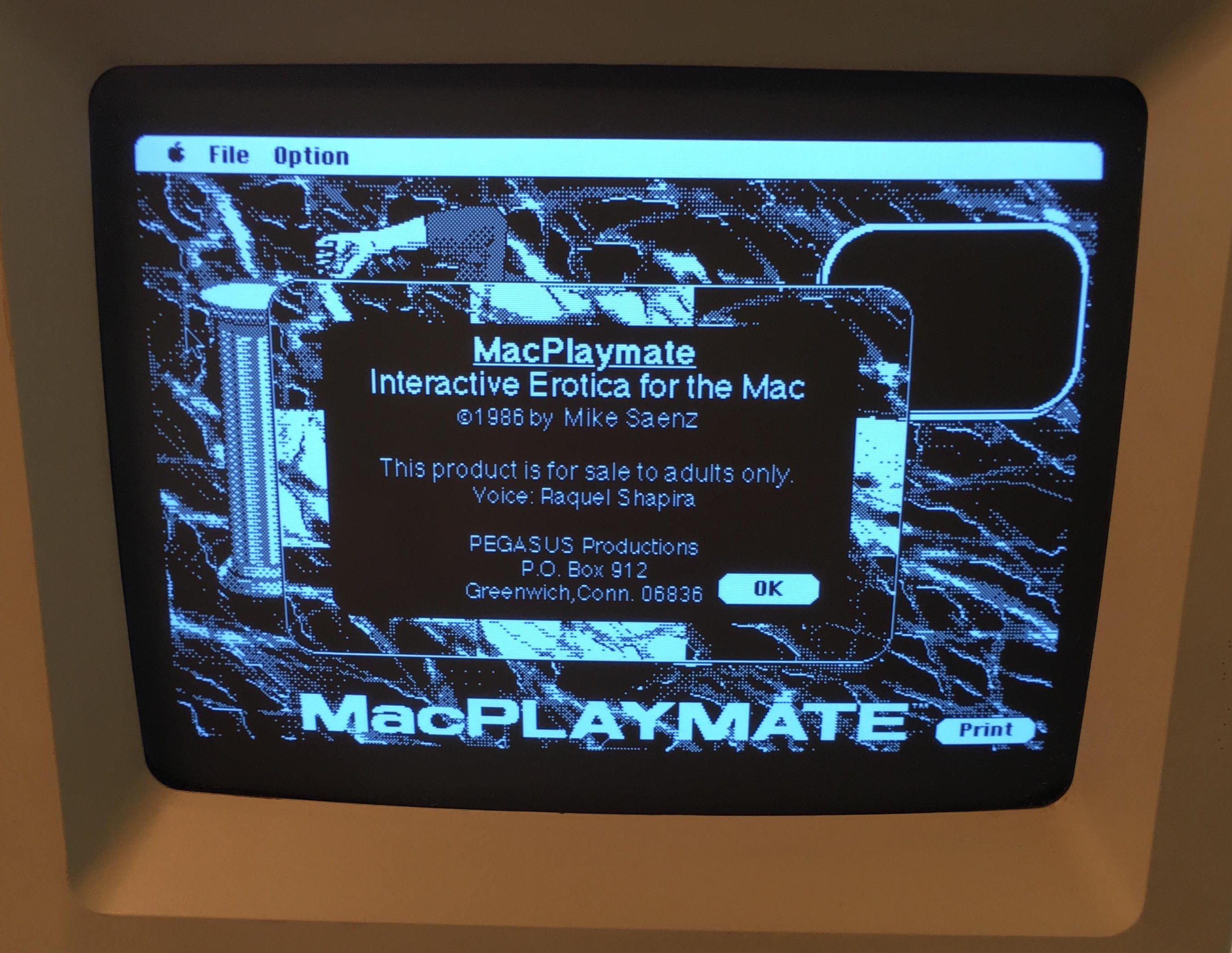 Honestly, it only gets better. (Photo: wowbobwow/Imgur)
Among all the uncertainties and terrors of the world, one law remains reassuringly unassailable: where there are computers, people will use them for porn.
On Reddit (of course on Reddit), one contributor shares an unexpected find. After buying an old Macintosh SE, wowbobwow found, in a folder labeled "America Online" a game called "MacPlaymate™."
MacPlaymate was made in 1986 by Mike Saenz, as "interactive erotica for the Mac." Mike Saenz has done other things with his life—he's illustrated comic books and produced other pieces of software—but on his Wikipedia page, MacPlaymate is still listed as one of his key accomplishments.
You can check out the original post to see images from the game, which (perhaps obviously) are NSFW, in a special, 1980s, pixellated sort of way. There's even a PANIC button with reassuringly rounded edges and all-caps Chicago font—it hides the game—and a surprising number of ways that you can interact with your MacPlaymate.
As NextWeb points out, when MacPlaymate was released, it caused a controversy. One opponent told a Knight-Ridder reporter, "we call it MacRape." (While the game does include some bondage options, there's no implication that the woman isn't consenting.)
Compared to what's available on the internet now, the whole game is downright charming.
In other Reddit finds, another person claims to have found an unreleased Sufjan Stevens album, recorded in 1998 and titled Stalker, that the artist threw away while renovating his Brooklyn studio. It's not clear if the album is real—it may be a publicity stunt—and the track list includes "I Know Everything About You" and "Loneliness is a Warm Bum." It's not quite as warm and fuzzy as 1986 Mac erotica, but it's something.
Every day, we highlight one newly found object, curiosity or wonder. Discover something amazing? Tell us about it! Send your finds to sarah.laskow@atlasobscura.com.