Found: The Earliest Known Work of Fiction by Ernest Hemingway
Two researchers discovered a story written by the author when he was just 10 years old.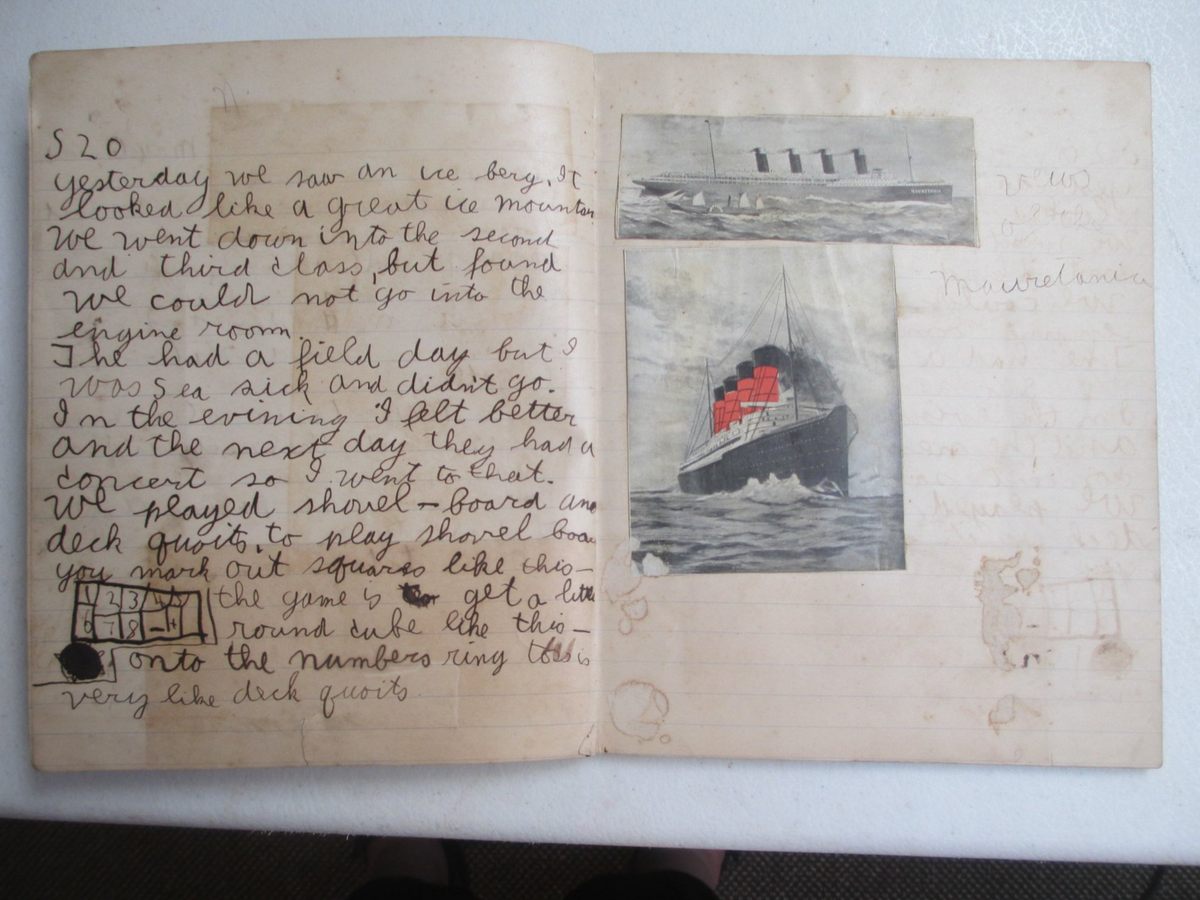 Ernest Hemingway was once a 10-year-old boy, and he was already trying to write. In 1909, he was checking maps and learning about landmarks in Ireland and Scotland, because he wanted his story of a fictional journey to sound true.
This early work—the earliest known example of the famous author's fiction—was recently rediscovered in a freezer bag, stashed inside an ammunition box, in the archive of a Hemingway family friend, The Telegraph reports.
In 1962 Hemingway's fourth wife left "Toby" Bruce, who had worked for Hemingway and become a friend, with a portion of the famous author's archives. The materials left to Bruce were thought to be less important parts of Hemingway's extensive papers, and they remained in the Bruce family's care.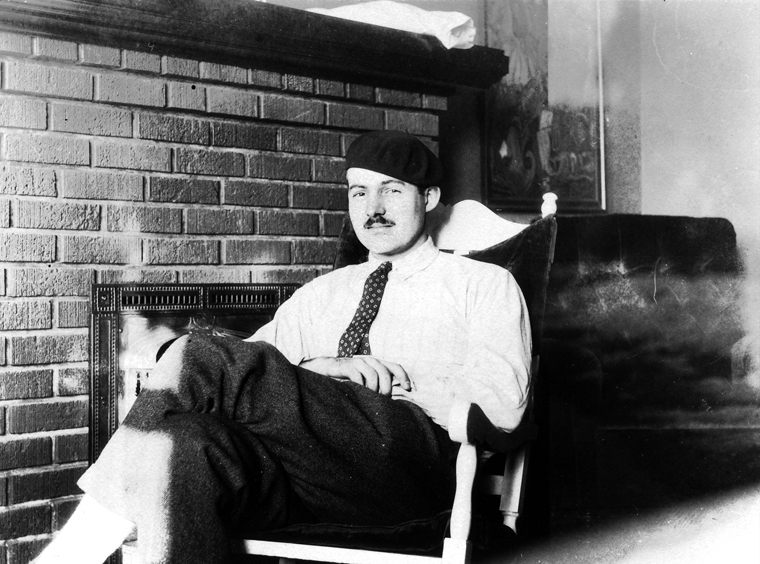 This past May, Sandra Spanier, a Penn State professor and editor of the Hemingway Letters Project, and the historian Brewster Chamberlin found the notebook containing young Hemingway's story in the Bruce archive, The New York Times reports.
Spanier had come to Key West, Florida, in advance of the publication of volume four of The Letters of Ernest Hemingway, scheduled to come out this month. There will be 17 volumes in all, and this one covers 1929 to 1931. Spanier wanted to check that the book was not missing any letters from that period, and she and Chamberlin were going through the Bruce collection when they found the notebook.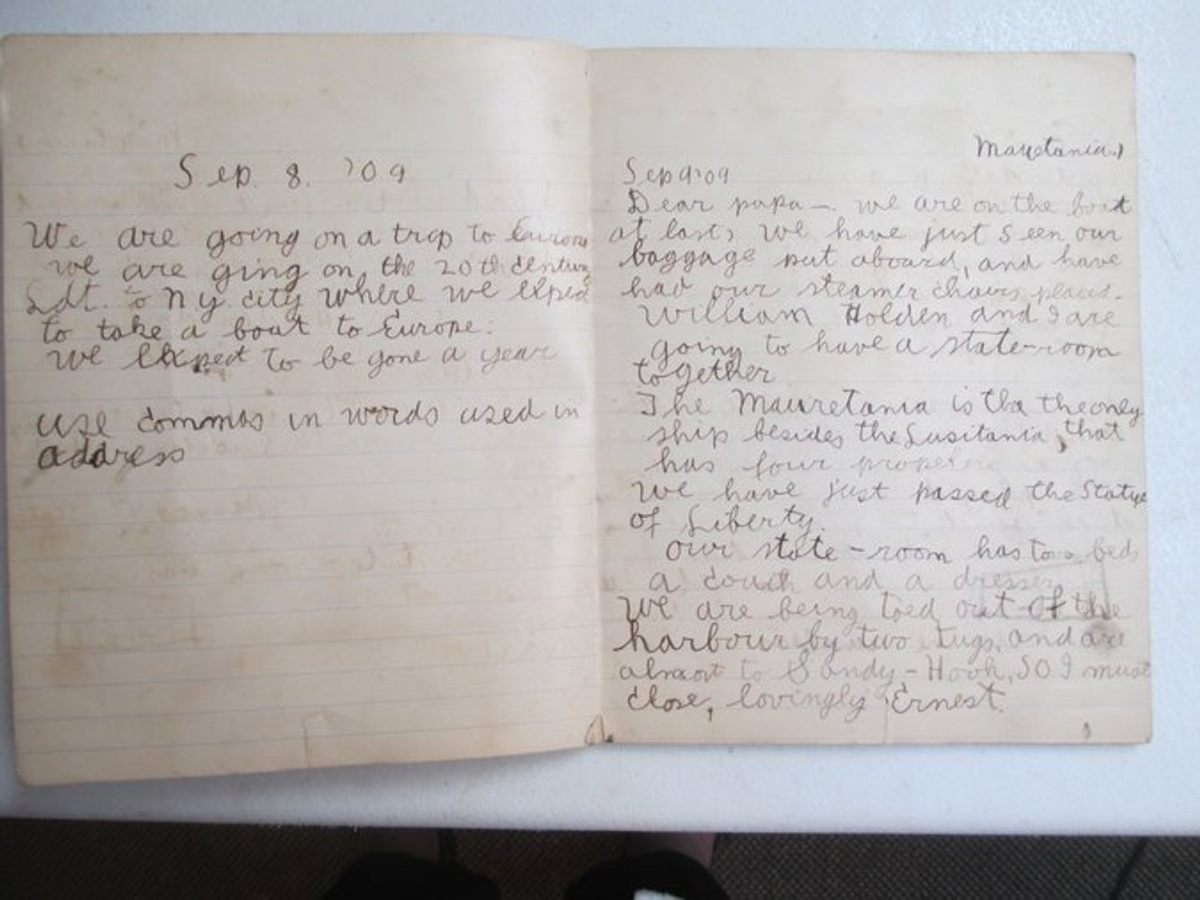 "We are going on a trip to Europe," the story begins. "We are going on the 20th Century Ltd. to NY City where we expect to take a boat to Europe."
The freezer bag was labeled "September 8, 1909, EH diary to Europe." Hemingway wrote the story as a diary and letters addressed to his parents, so it's not immediately clear that it's fiction. But Hemingway didn't reach Europe for the first time until later in his life and never made the exact trip described in the notebook. The details in the story about local landmarks and lore came from research alone.